Ball Maze Panel
Model #115236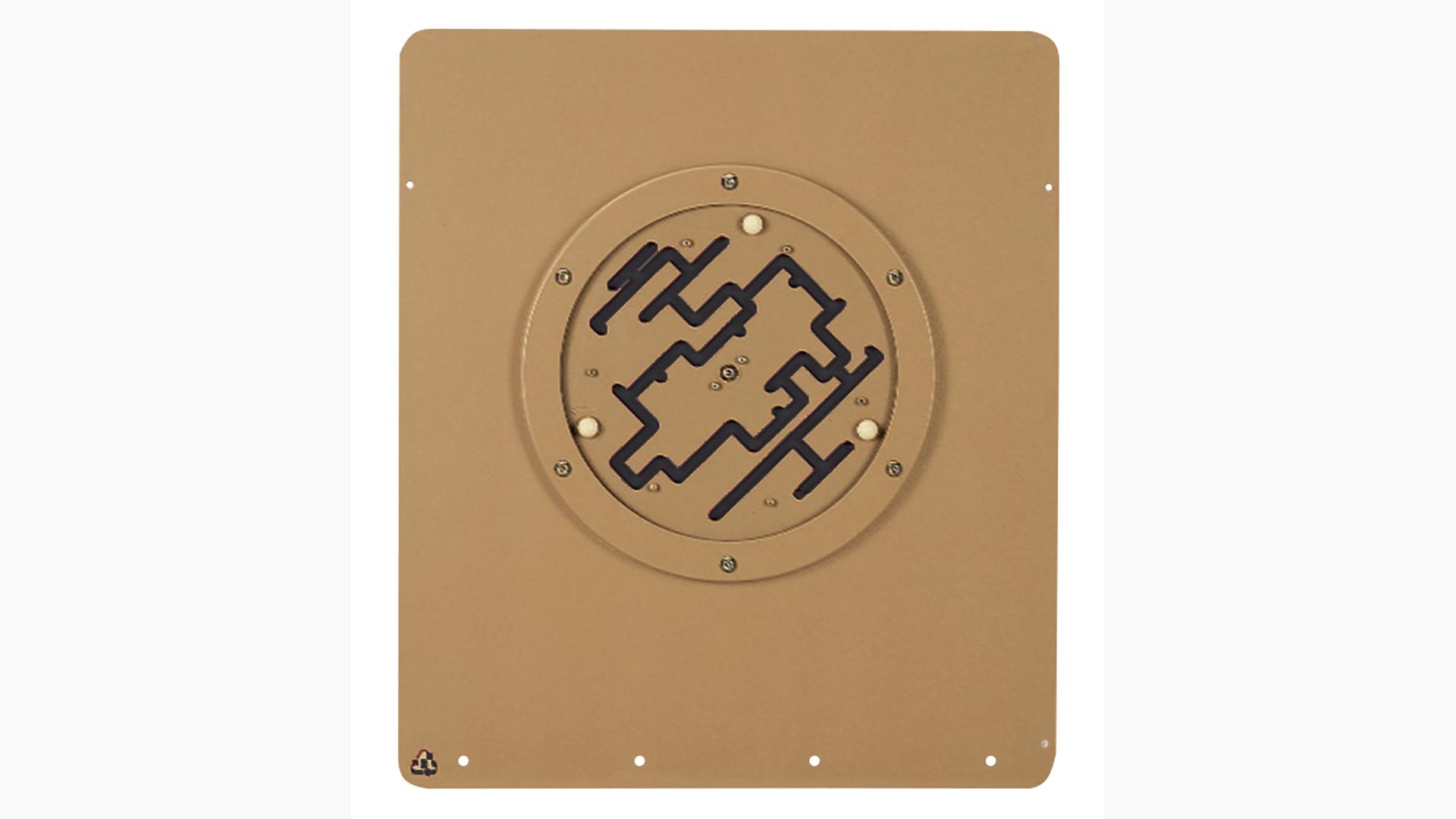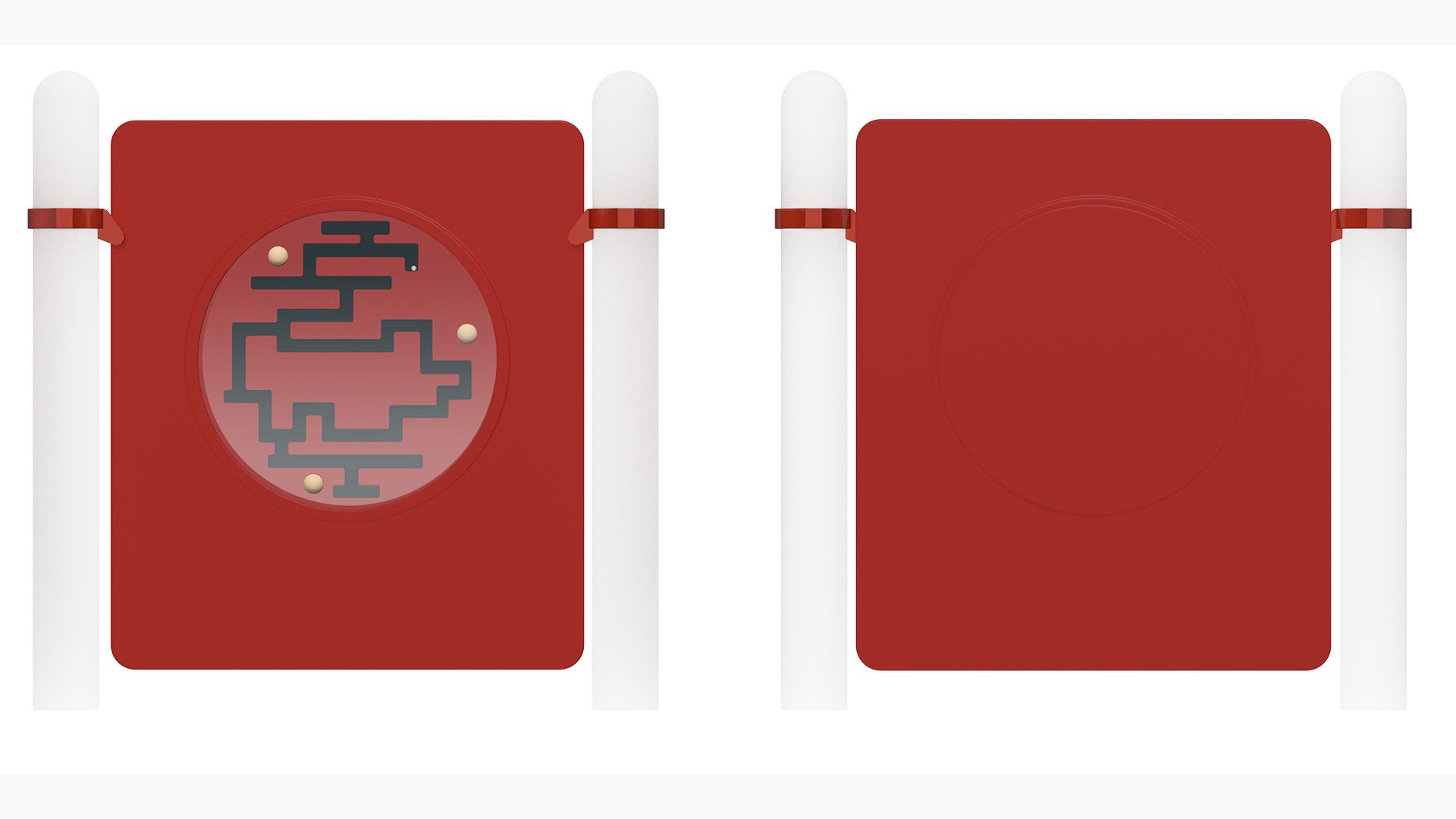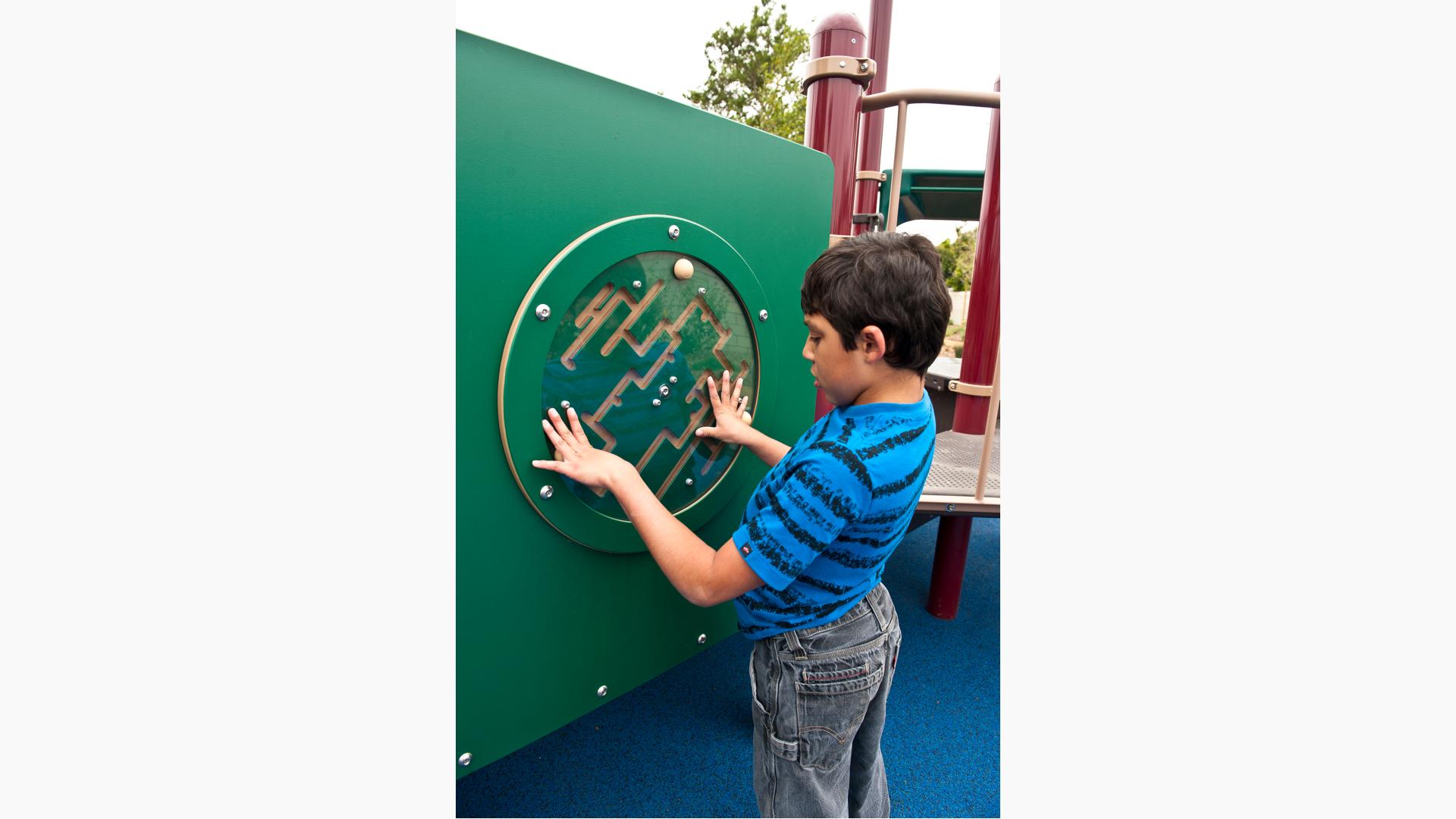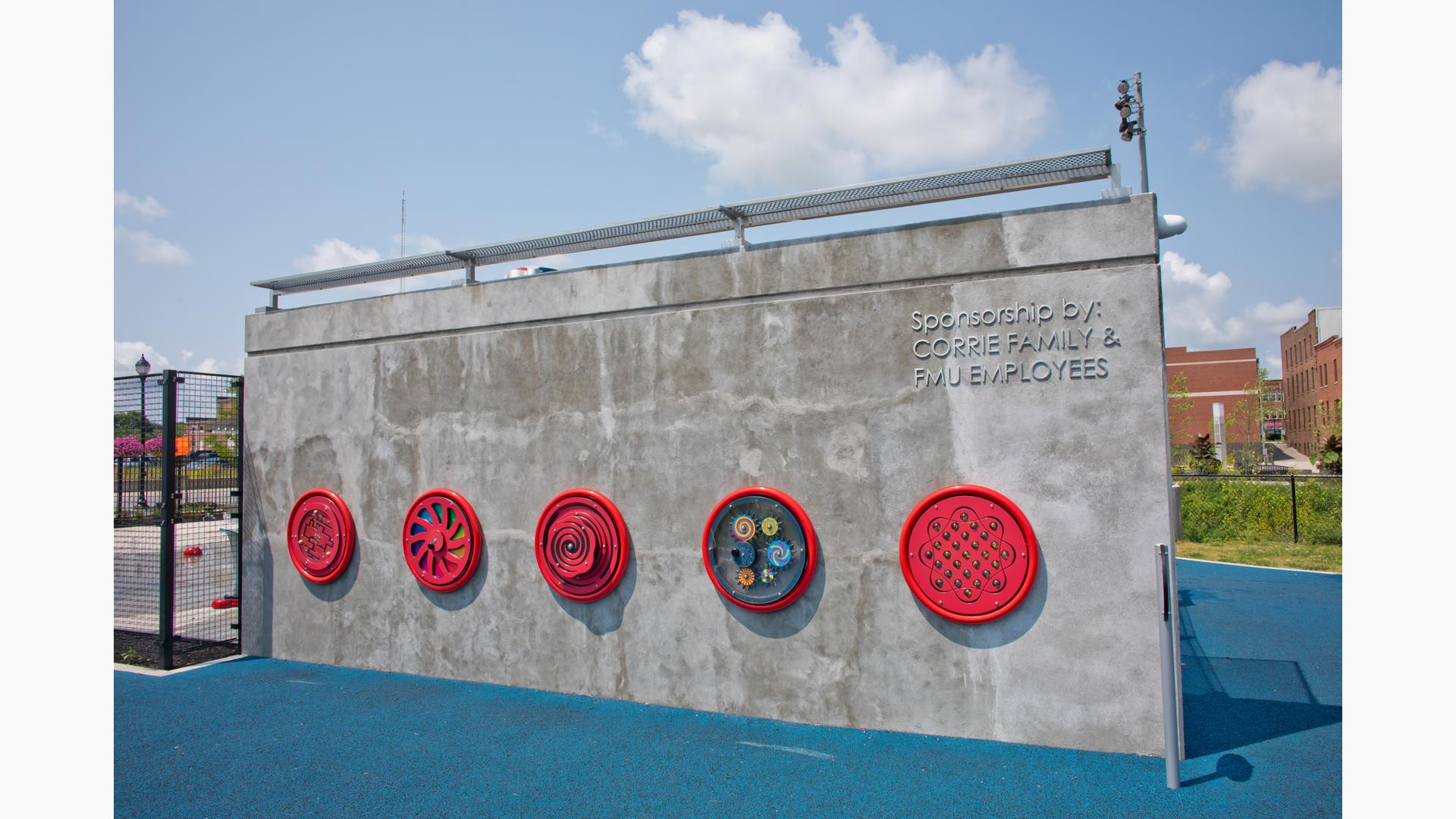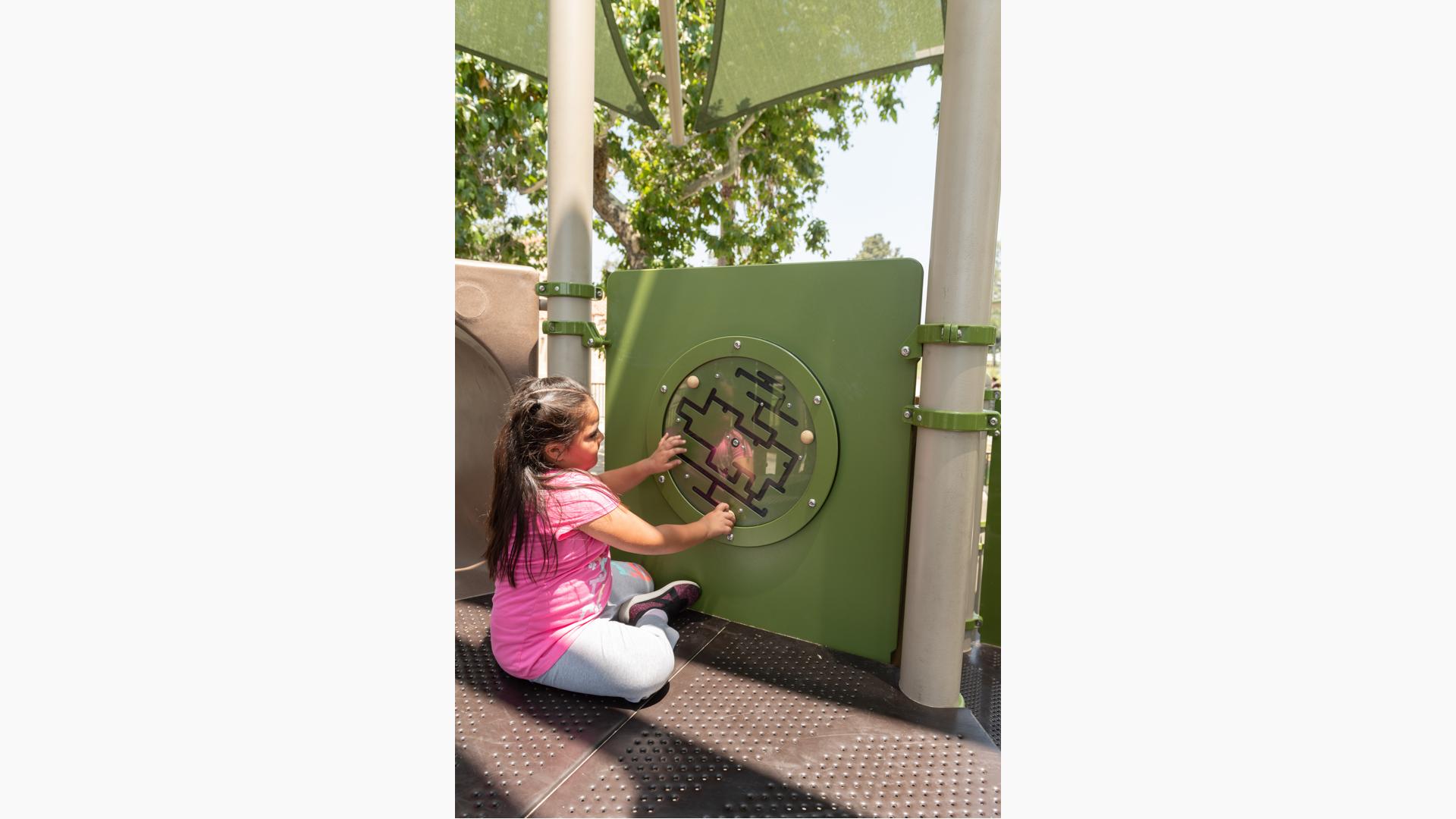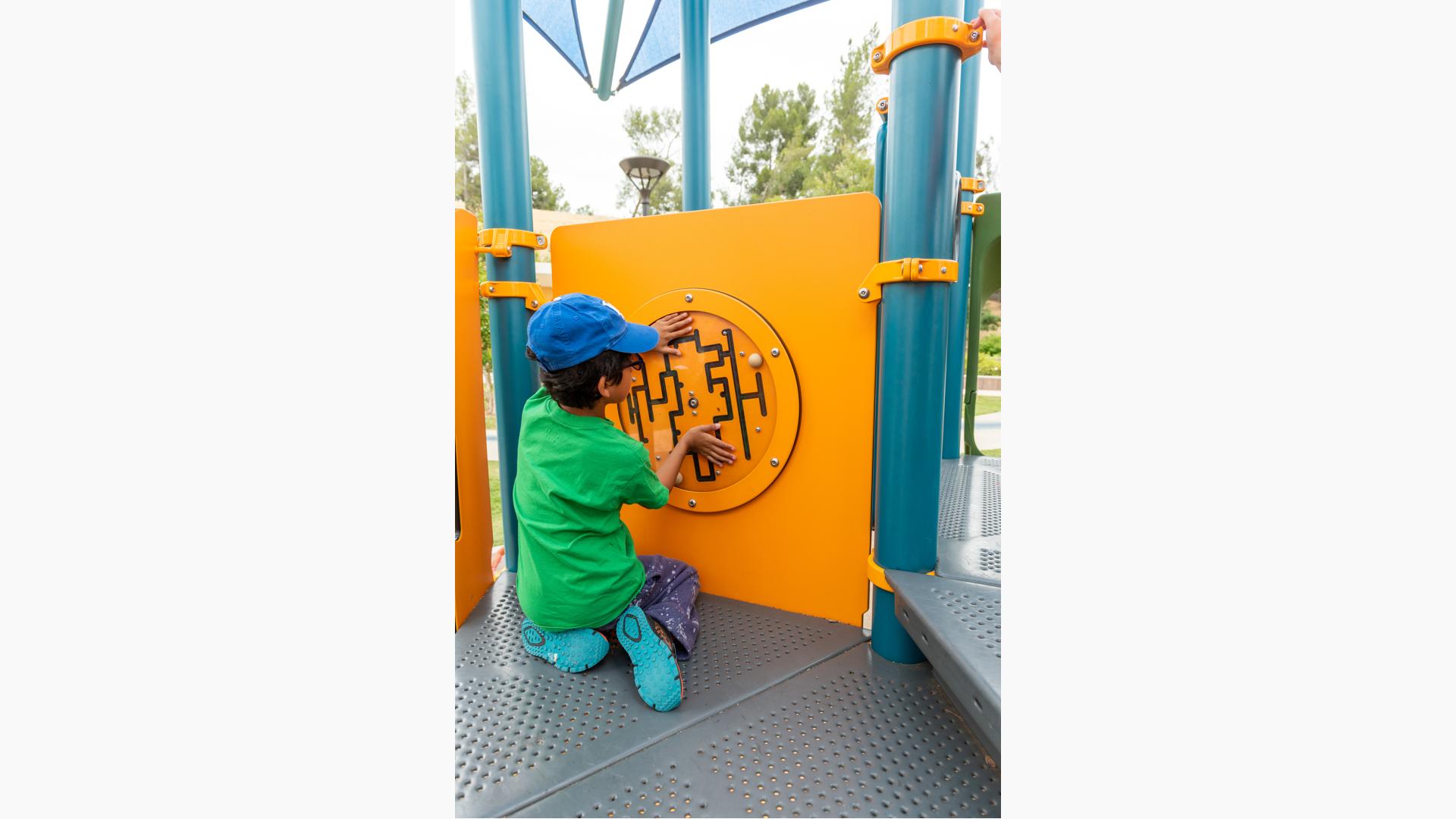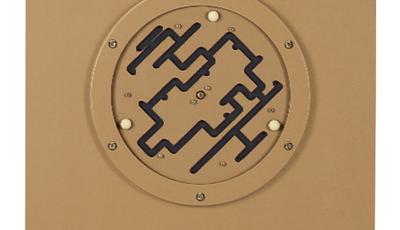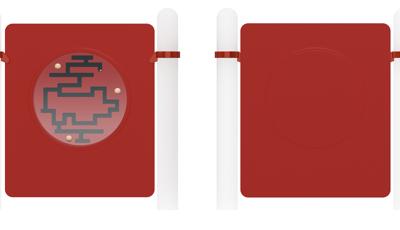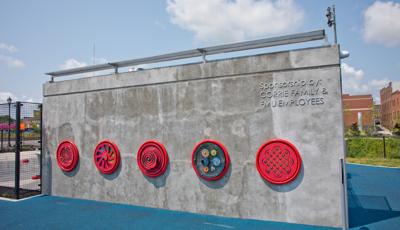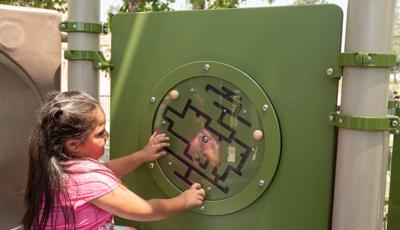 Ball Maze Panel
Video features the PlayBooster Ball Maze play panel.
[video: scene fades into a young boy as he sits on the steps of a playground structure and spinning a Ball Maze play panel. The camera zooms in for a tighter view of the boy as he leans on his hand while he spins the panel with his other hand. The camera focuses on the circular panel of the ball maze as the boy continues to spin it. Children shout in the background as they play on the playground. Camera switches to a top down view of the boy while he sits at the panel and spins it. Scene switches to a side view of a different boy as he turns the panel with both hands working the ball through the maze. Scene switches to an elevated view of three girls as they work together to move the ball through the maze. One girl spins the maze while the other to make suggestions and point to the panel.]
Girl: Go this way.
[video: the camera switches to the back of the girls as they spin the panel to finish the maze.]
Girl: No all the way around.
[video: a girl off camera speaks.]
Girl off camera: And Kyle and Rachel are coming.
Girl: And then that way.
[video: scene switches to a close-up of the panel as it spins in slow motion. Scene fades to black.]
Design/CAD Files Featuring this Component
Price Range (USD)
$0K-$5K
*Prices vary. For international and exact pricing, contact your local playground consultant.
Contact Your Consultant
Overview
The PlayBooster® Ball Maze Panel lets kids' fingers do the rolling! A learning component of any PlayBooster playground or playstructure.
Features
Ball stays inside cutout maze
Can be used by more than one kid at a time
Polycarbonate cover rotates smoothly on an oil-impregnated bearing
ProShield® Finish
Recycled Permalene®
Motor Skills
Eye-Hand Coordination
Motor Planning
Cognitive Skills
Problem Solving
Strategic Thinking
Social/Emotional Skills
Cooperation
Imaginative Play
Social Skill Development
Learn about Developmental Benefits
Related Playground Components