Taylor Chebet Twitchell Playground
Playground Overview
This playground in Little Falls, Minnesota, is named after a young child who will never be forgotten, and it also commemorates an unforgettable historic event: Lindbergh's transatlantic flight. Informative signage details this landmark event. A custom Spirit of St. Louis airplane sits atop the ZipKrooz® as kids ages 5 to 12 experience the feeling of flight below. On the PlayBooster® playstructure, there are plenty of other ways to soar, whether it's racing across a bouncy bridge, or sharing a ride on the Flywheel® Spinner with friends, or zooming down any of the multiple slides. Bright colors and a wealth of unscripted play events create hours of fun that always seem to fly by too quickly.
---
---
Playground Details
Age Ranges

Design Standards

ASTM

Installed

June 2014

Min Area Required

128' x 83' (39,01 m x 25,3 m)
Project Price Range

$120K-$139K

Pricing reflects only the equipment shown in the 3D render above. For international and exact pricing, please contact your local playground consultant.
---
Playground products shown in video may not be appropriate for every age group. Playsystems shown in video are for demonstration purposes only. Product configurations may vary.
Video features a playground commemorating the Lindbergh's transatlantic flight with custom themed designs and DigiFuse panels at the Taylor Chebet Twitchell playground in Little Falls Minnesota.
[video: a DigiFuse with historical images of Charles Lindbergh after he landed in France from his transatlantic flight. The panel reads: Charles Lindbergh's Transatlantic Flight, 10:22 p.m. May twenty first nineteen twenty-seven. After flying thirty-three point five hours and three thousand six hundred miles, Charles Lindbergh lands safely at Le Bourget Field in Paris, France. One hundred and fifty thousand people welcome the hero wo has just made history.]
[video: fade in to the top of the ZipKrooz track glider where a custom decorative Spirt of St. Louis plane cut out sits. Close-up of a cargo net metal rope clamp with the Landscape Structures ribbon logo embossed on it. The ropes giggle and move as children climb up the cargo net.]
[video: fade in as a group of children race across a grassy field to the playground area. Elevated view over the top of the main playground structure. Children run and play on the many playground activities. Scene switch to a playground Flywheel spinner as children hold on and spin together. Side view of two boys as they walk across a playground bridge. A girl goes up to grab the overhead wheel twister that her friend is spinning on. Her friend begins to spin so quickly she pulls her and back and lets out a shriek.]
[video: camera is mounted to the Boogie Board hammock rider as a girl lays on her stomach while her friend sways her back and forth. Top down view of a young girl as she grabs onto the wheel of the Triple Ring Fling. Top down view as a line of children walk across the playground bridge. A group of children jump and sit on a belted rope net climber underneath the main playground tower. Camera close-up of a boy's feet as he jumps on the belted center of the rope net climber. The children laugh as they boy jumps.]
[video: camera pans across the entire play area as children play on all the playground activities. Camera view up to the highest point of the playground tower with a TurboTwister tunnel slide. A boy climbs up to the highest point on a Cascade climber near the tunnel slide. Top down view of a girl as she climbs up the ropes of the Portal Climber. Camera close-up of the girls face as she concentrates on her climbing.]
[video: A young boy spins a steering wheel on a playground barrier. Aerial view of the entire playground as children play all around. Cathy VanRisseghem the former mayor of Little Falls Minnesota speaks to the camera.]
Cathy: Of course, we love it.
Cathy voiceover: I think it provides all of the age groups and we're hearing from people all across the community how wonderful it is. And not only just Little Falls. But we're hearing from people from Brainerd. Somebody just told me that they talked to somebody from South Dakota. That just said we don't have anything like this in our community.
[video: an older boy stands by the roller slide as a younger boy slides down. A young girl slowly steps across the playground bridge towards the camera. Close-up of a girl's head and shoulders as the spins on an overhead wheel spinner. Camera pulls back to show a full view of the large playground structure. Children walk across the bridge, slide down slides, and climb up climbers. Scene switch to the camera mounted on the inside handle of the Flywheel spinner as a group of kids hang and spin together. Jessica Janski a little falls resident holds onto her son while she speaks to the camera.]
Jessica: I think it's awesome I mean I have a nine-year-old boy and a five-year-old girl-
Jessica voiceover: and they're just having a blast especially on the zip line.
[video: a young boy kneeling at the outside of the Cozy Dome looks inside the many shaped holes of the climber. A young girl lays her body and the Boogie Board belted hammock. Camera is mounted to the ZipKrooz pointed away from the rider. A child jumps on the swing and they glide down to the other end of the ZipKrooz bay.]
Cathy voiceover: Why I think the zip line is one of the biggest features out here that I think it attracts not only to more kids but even adults love it. I see that there's lines all the time with kids waiting to get on it so that's probably the favorite piece that's out here.
[video: side view of a boy as he jumps onto the ZipKrooz swing and rides down the track. Top down side view as a boy rides down and past the camera on the ZipKrooz. Camera is mounted to the ZipKrooz swing facing the rider. A boy holds onto the swing rope and rides down the ZipKrooz zip line. Side view of a boy as he jumps onto the ZipKrooz swing and glides down the track. Camera back to Jessica speaking.]
Jessica: I think that this playground has some really unique designs and some there's some challenge to it-
Jessica voiceover: and my nine-year-old boy especially has really enjoyed playing on the equipment because it's… it's so different.
[video: view across the playground as children climb on the rope Portal Climber. Top down view of a group of boys rushing to the Cozy Dome and beginning to climb up the outside of it. Top down view from the playground decking of the rope Portal Climber as a boy climbs to the top.]
[video: A woman holds onto a boy's legs as she helps him climb on the overhead Trekker Ladder monkey bar set. Camera is mounted to the Saddle seat spinner pointing at the rider. A young girl sits and spins on the saddle seat spinner, her hair covers her face a she spins around and around. Close-up of a young girl's feet while she stands and balances on the belted Boogie Board hammock. Close-up of a hand hold of a climber as a child's hand reaches over to grab it. A young girl climbs up a vertical ascent climb. Camera zooms in on one of the footholds of the climber as the girl places her foot and pushes herself up to the playground deck.]
[video: camera is mounted to the ZipKrooz swing with a top down view of the rider. A boy jumps from the landing platform onto the swing and rides down the track. A girl swings towards the camera on the wobble monkey bars underneath the playground bridge. Camera zooms in on a young boy as he stands at the top of the Cozy Dome climber, fade out. Fade in to a boy's face as he slightly smiles for the camera. Fade in to a young girl laying on the belted Boogie Board hammock smiling at the camera, fade out. Fade in to a view of the sky as a large air plane flies by in the distance, fade out.]
[video: fade in to an elevated view of the park and playground as families play all over. Camera slowly pans farther away from the playground. Screen goes black.]
[video: fade into a playground sign with butterflies and flowers at the perimeter of the playground. Playground sign reads: Dedicated by Paul and Emily Twitchell, In loving memory of Taylor Chebet Twitchell, And all the young angels that they might share in the laughter of the children who play here.]
[video: a child yells down the TurboTwister tunnel slide [Here I come!] Clanking footsteps echo through the tunnel slide as a young girl slides out of the slide. She stands up and smiles at the camera and walks out of frame. Fade to black, Landscape Structures logo appears with text below reading: Better playgrounds. Better world.]
Next Tab
Featured Products
We offer the widest range of park and playground equipment to promote healthy lifestyles, encourage skill-building and create unique outdoor experiences. From our playsystems and freestanding playground components to themed designs, site furnishings and more, we'll help you create a recreation space that welcomes your whole community.
Play Systems featured in this Playground
PlayBooster®
Ages 5 to 12 Years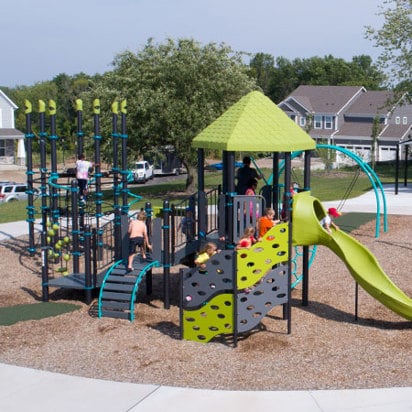 The PlayBooster® playground structure, the original post-and-clamp system, combines exciting ground-level components with climbing events and overhead activities for kids ages 5 to 12. The PlayBooster family includes the interconnected cables of Netplex®, the contemporary Vibe®, the nature-inspired Tree House and the double-decker PlayOdyssey® Tower.
Resources
View all PlayBooster® Components
Product Categories featured in this Playground
Freestanding Play
Ages 2 to 12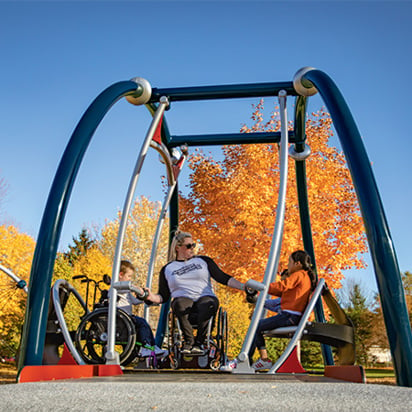 Freestanding Play events add fun and excitement to new and existing playgrounds! Revitalize your current playground or create a playground design that's completely unique using Freestanding Play components for kids ages 2 to 5 and 5 to 12.
Resources
View all Freestanding Play Events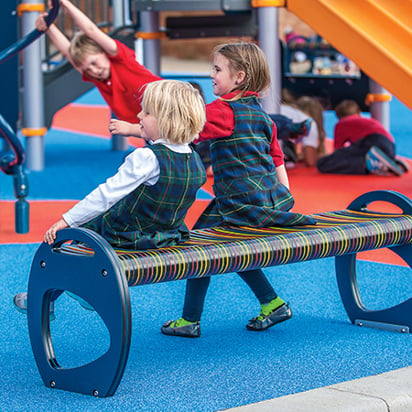 All of our various furnishings including shade products, picnic tables, benches, trash receptacles and more are designed to coordinate with your playground and surrounding environment. The right pieces will create a clean, safe and welcoming spot for the whole community.
View all Site Furnishings
Play Styles featured in this Playground
We can help you create playground designs unique to your community! Everything in our custom design process is driven by your goals and ideas. Together, we'll create a destination playground that's as individual as your imagination!
View Custom/Themed Ideas
Previous Tab
Next Tab
Playground consultant for this project
We've created a global network of local playground experts to be at your side, every step of the way. With an average of 20 years of experience, our playground consultants are knowledgeable and personable. They will guide you through product pricing and specifications, customization, financing options, community builds, on-time deliveries, maintenance, finding replacement parts, and service questions.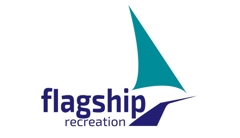 Find a Playground Consultant Near You
Previous Tab
Related Playgrounds & Designs