Great Lakes Elementary School
Holland, MI USA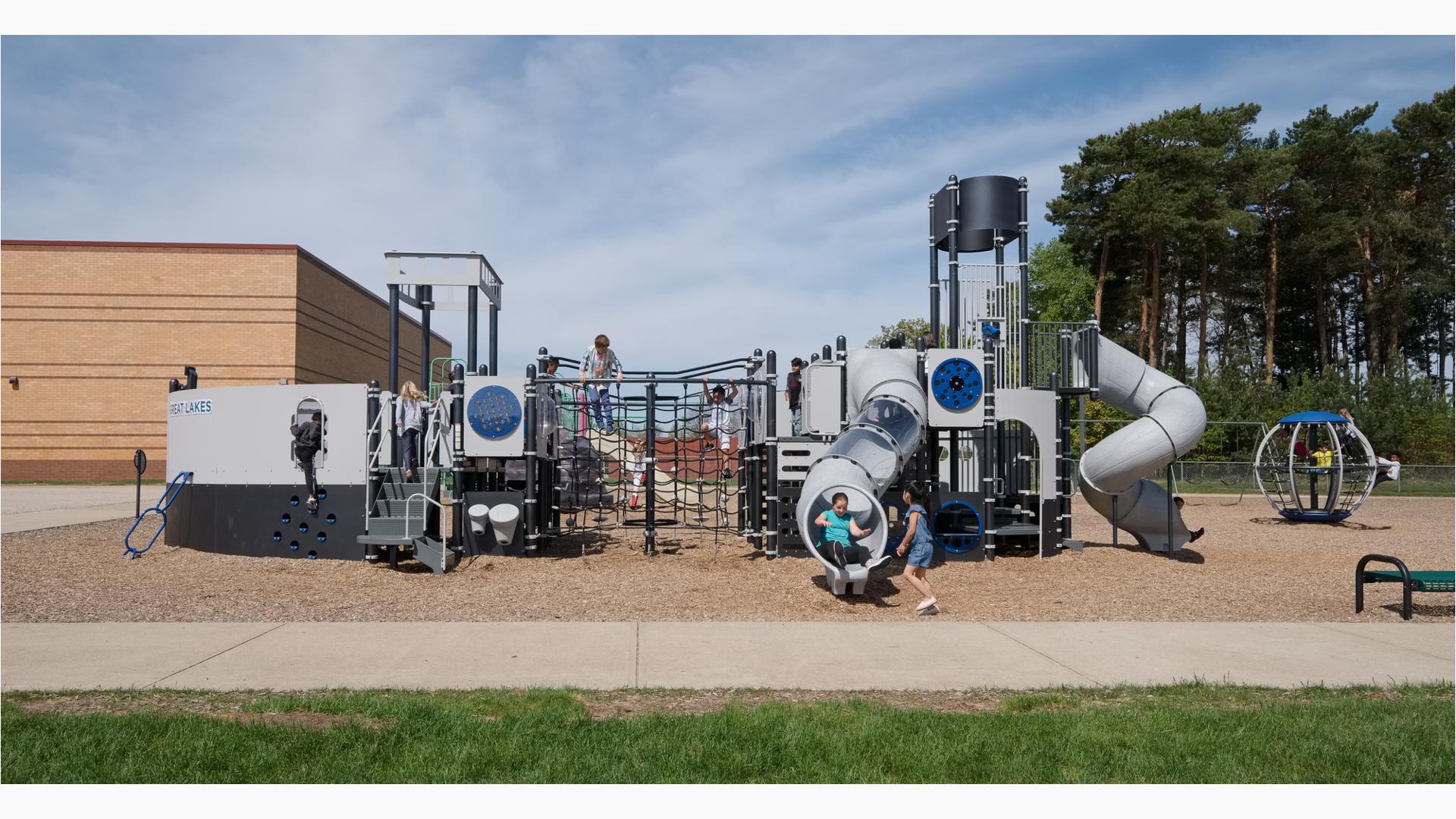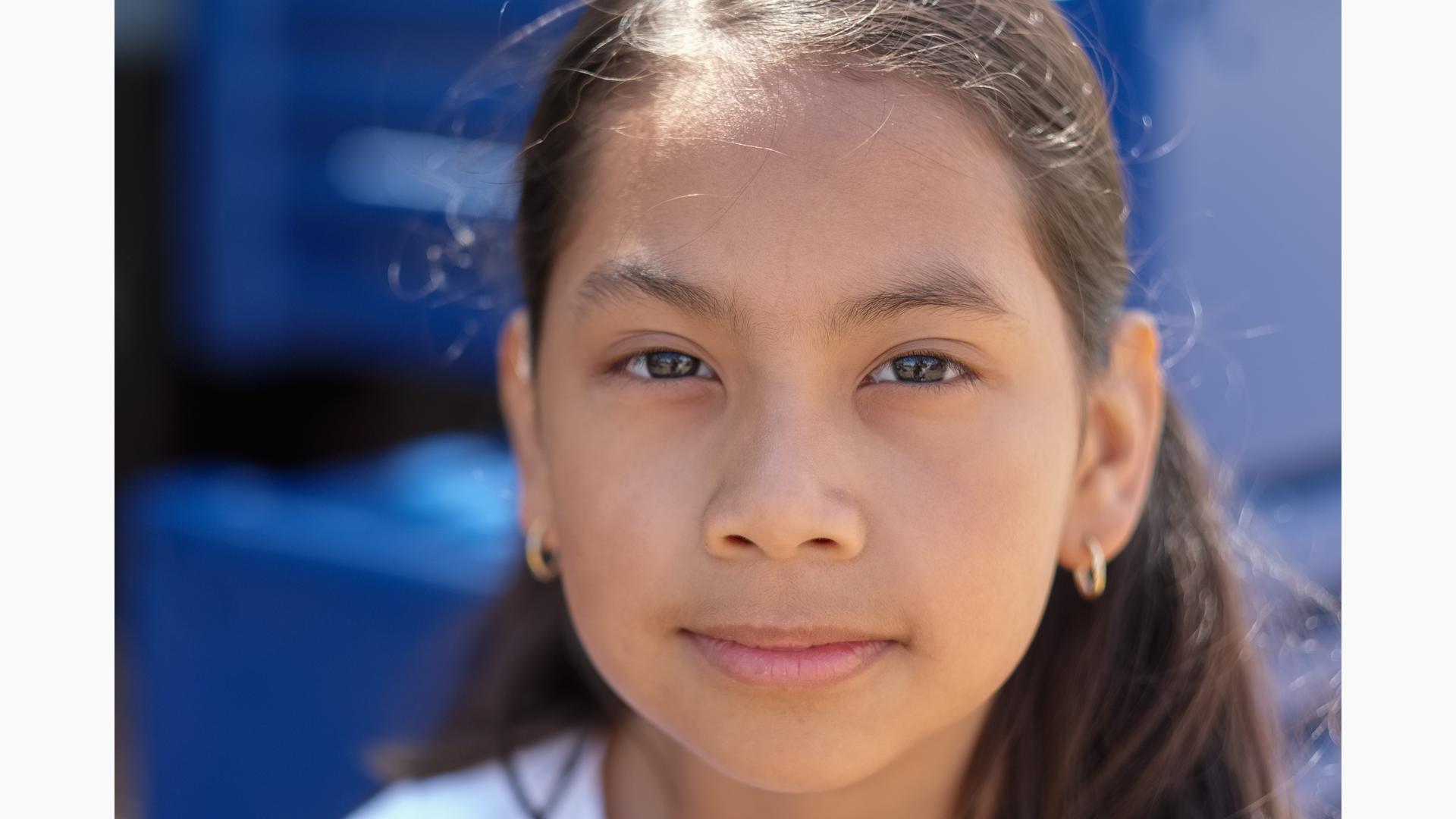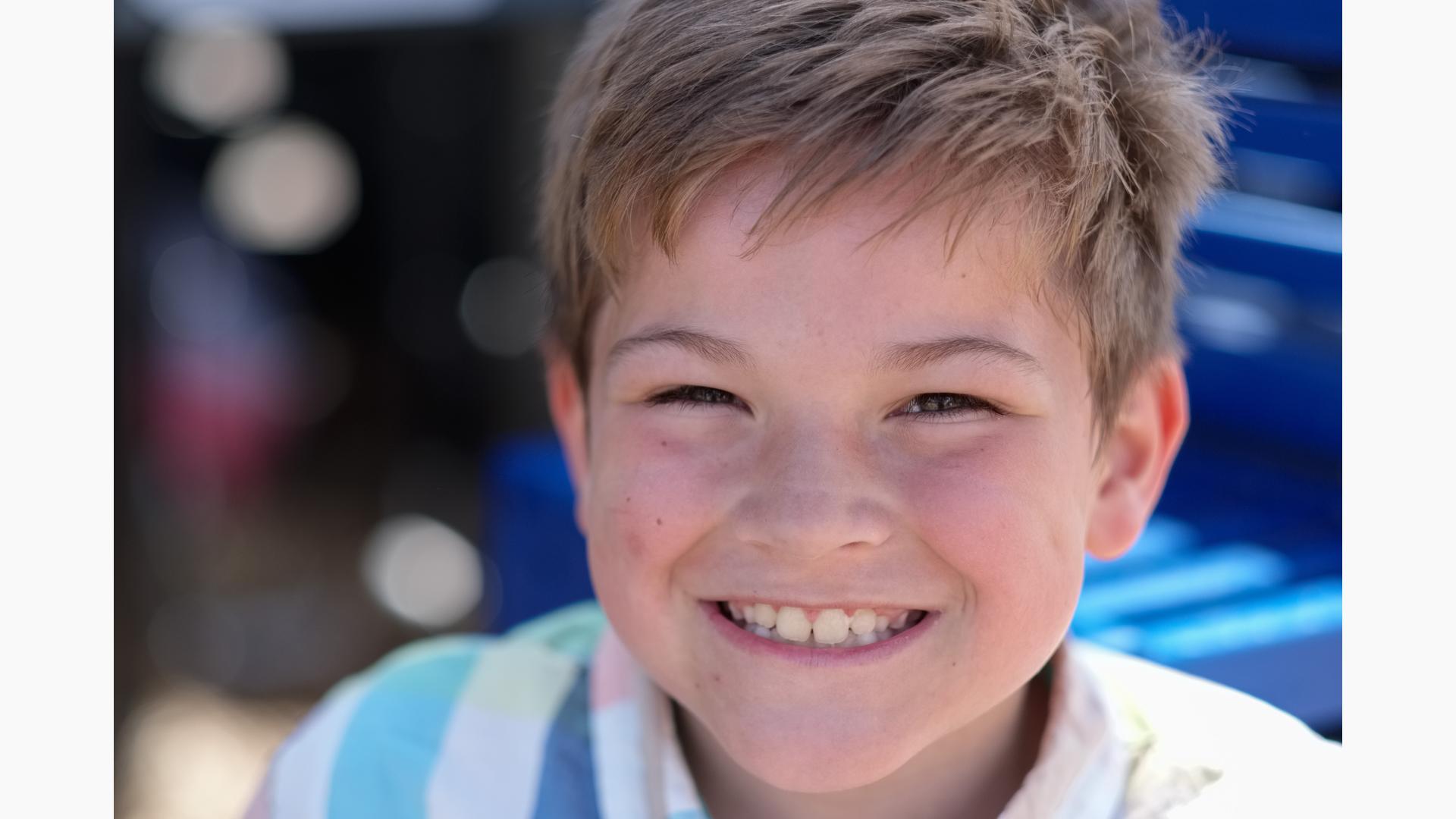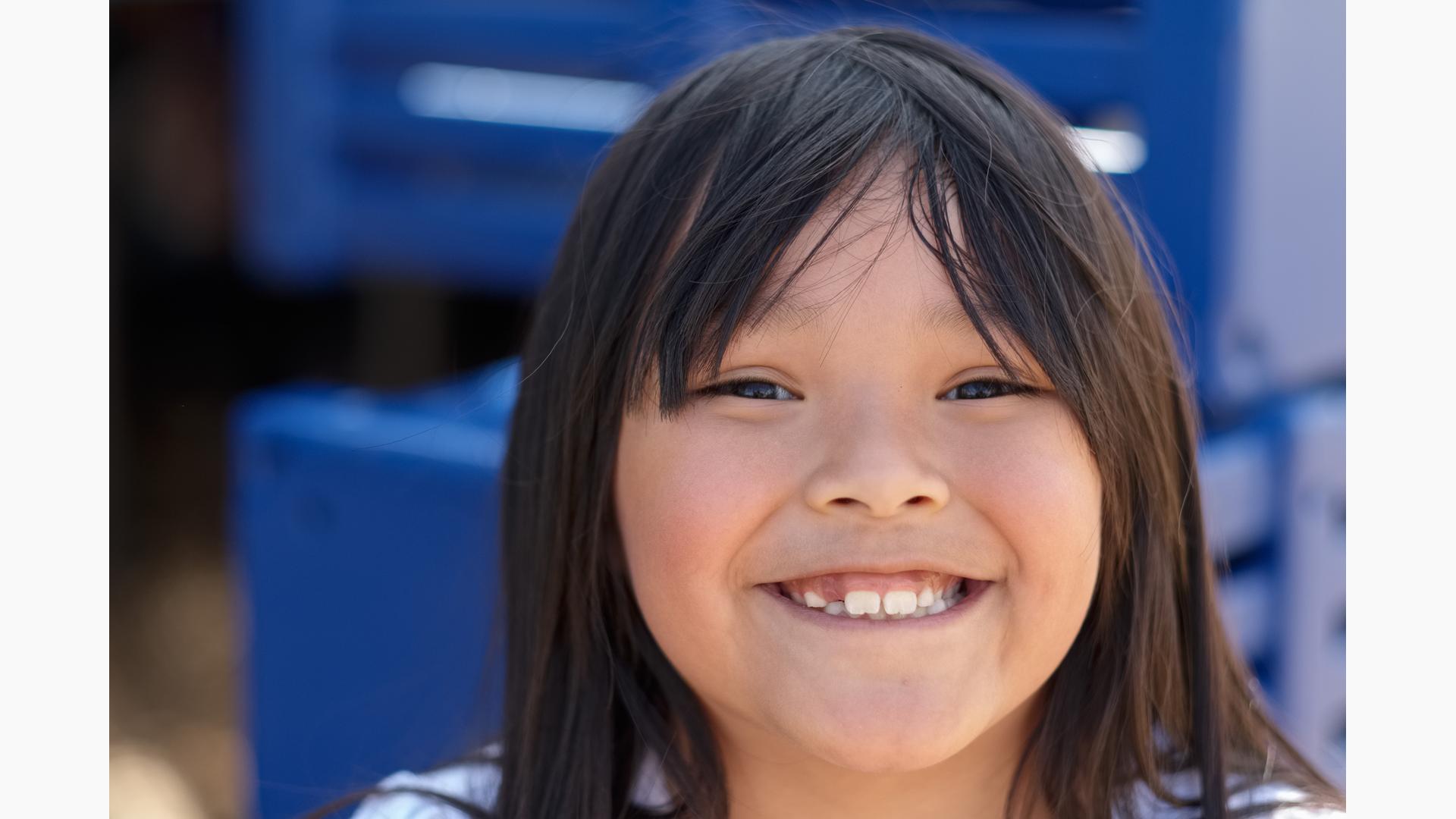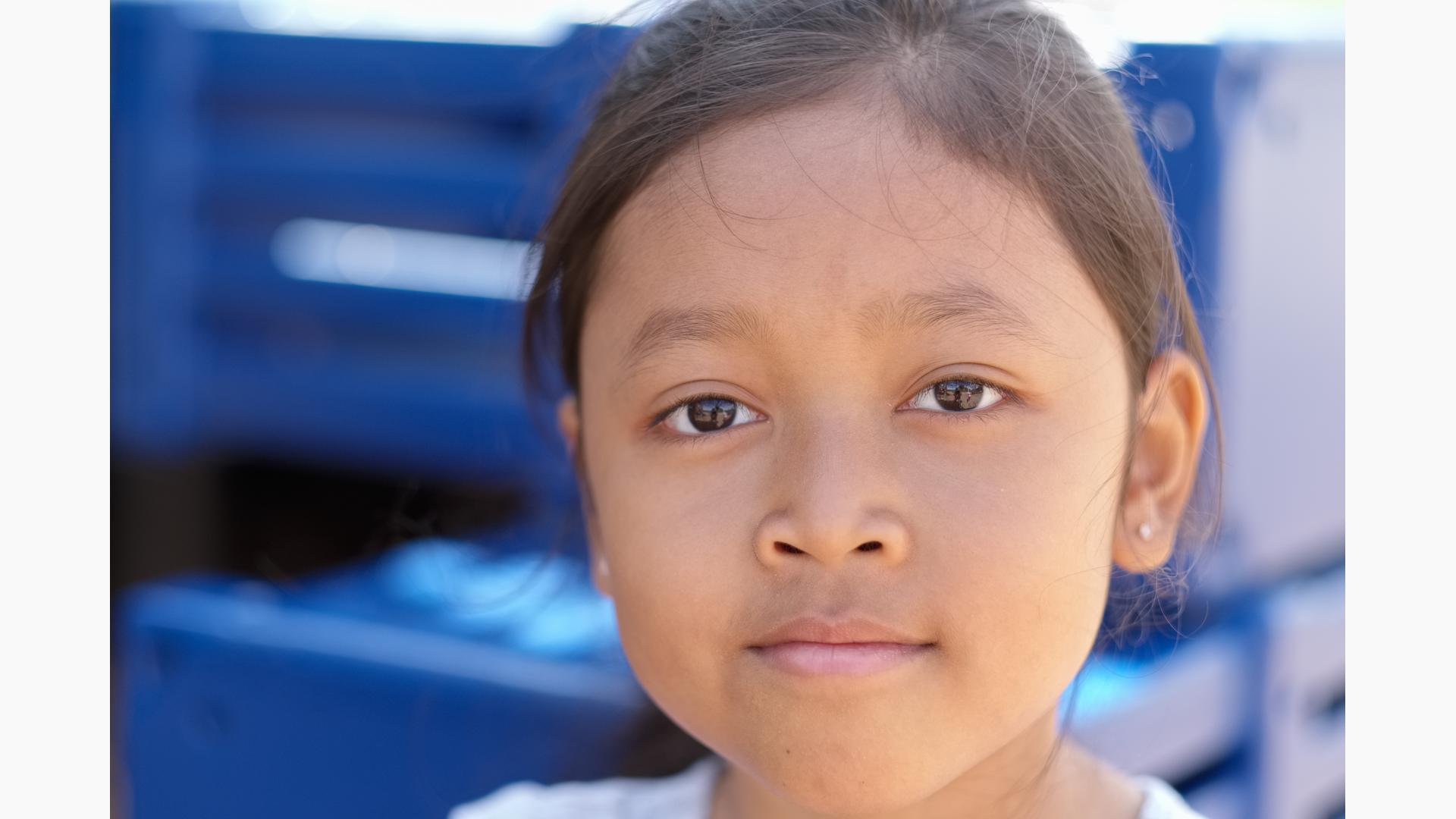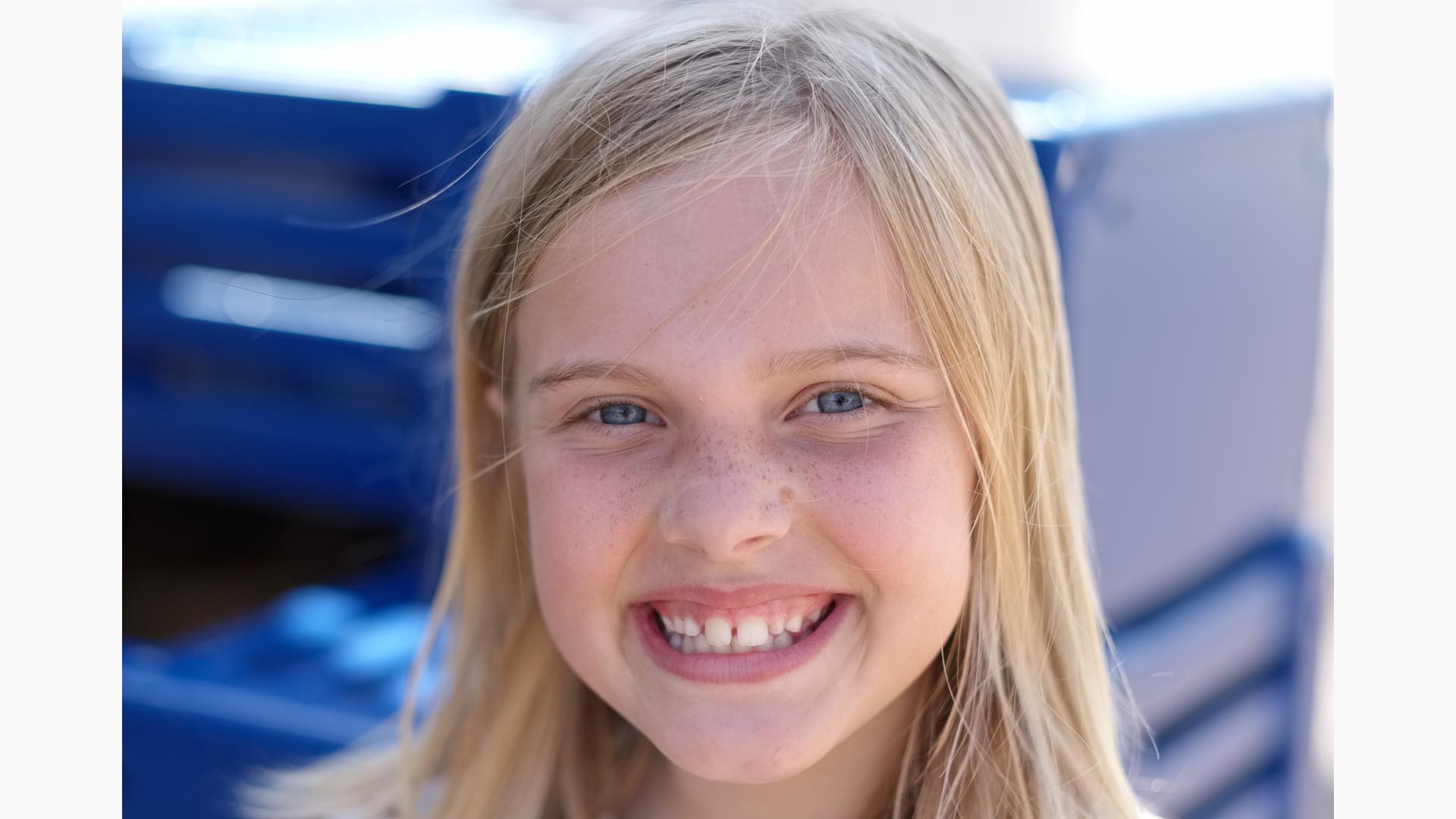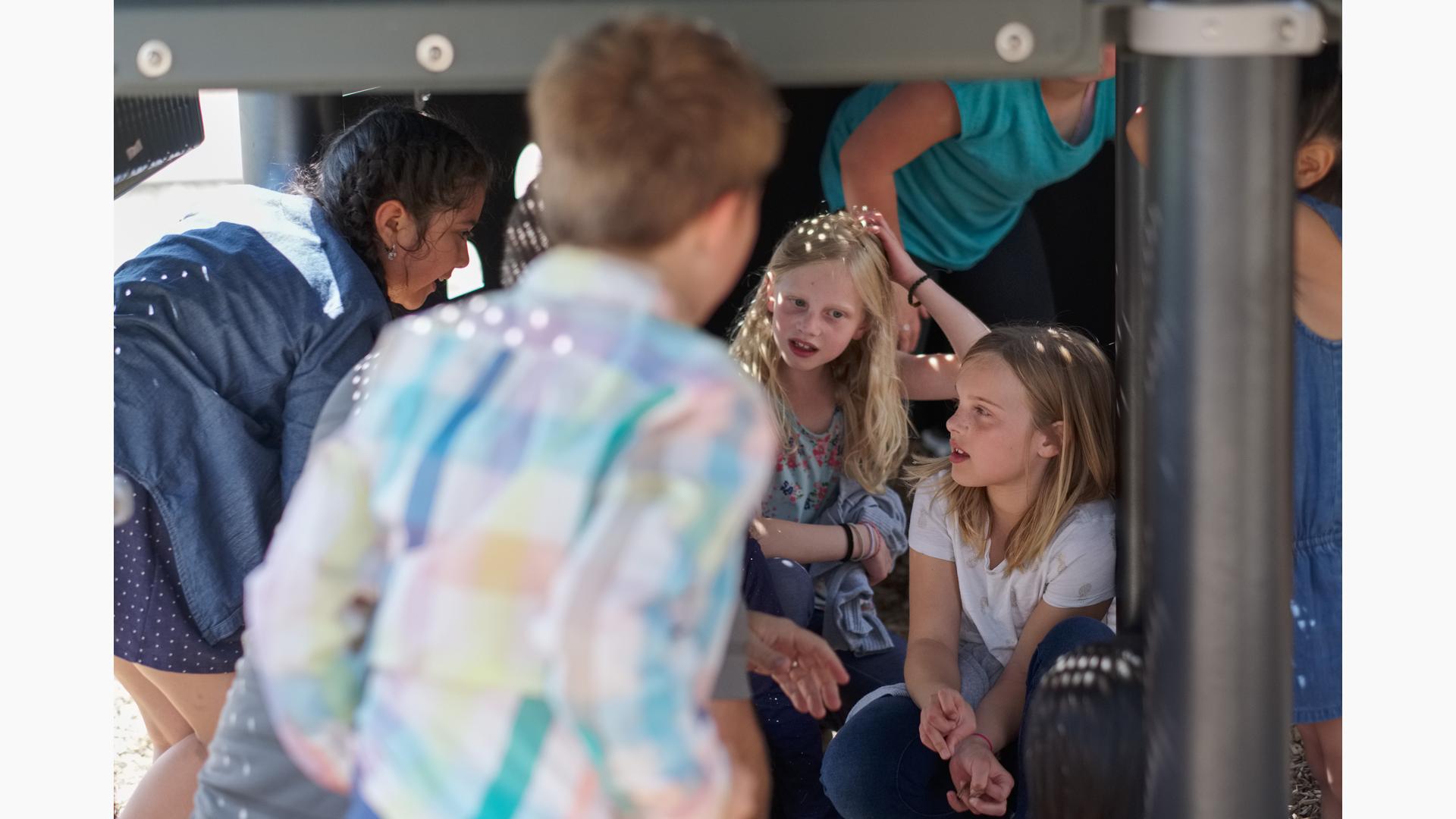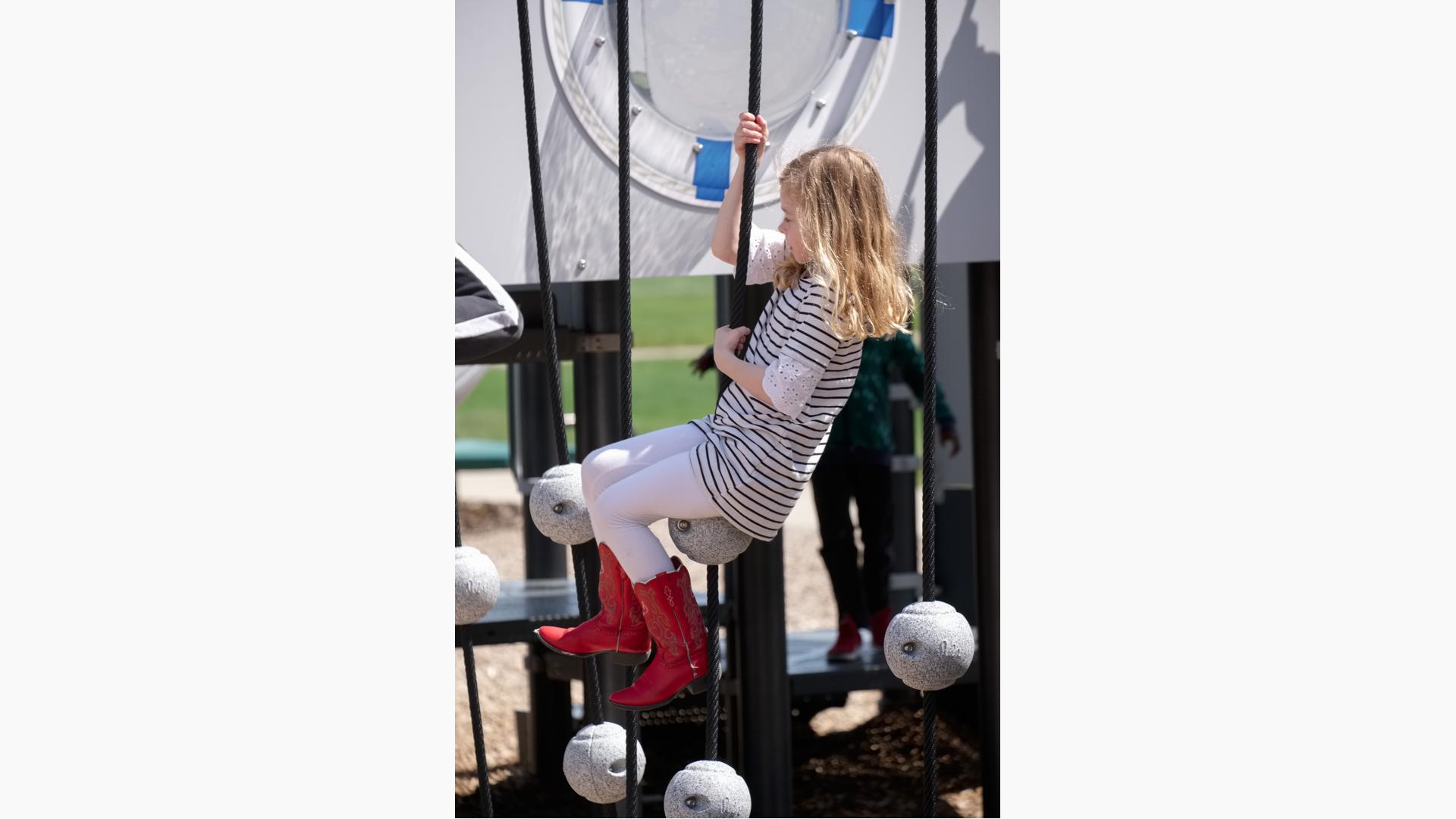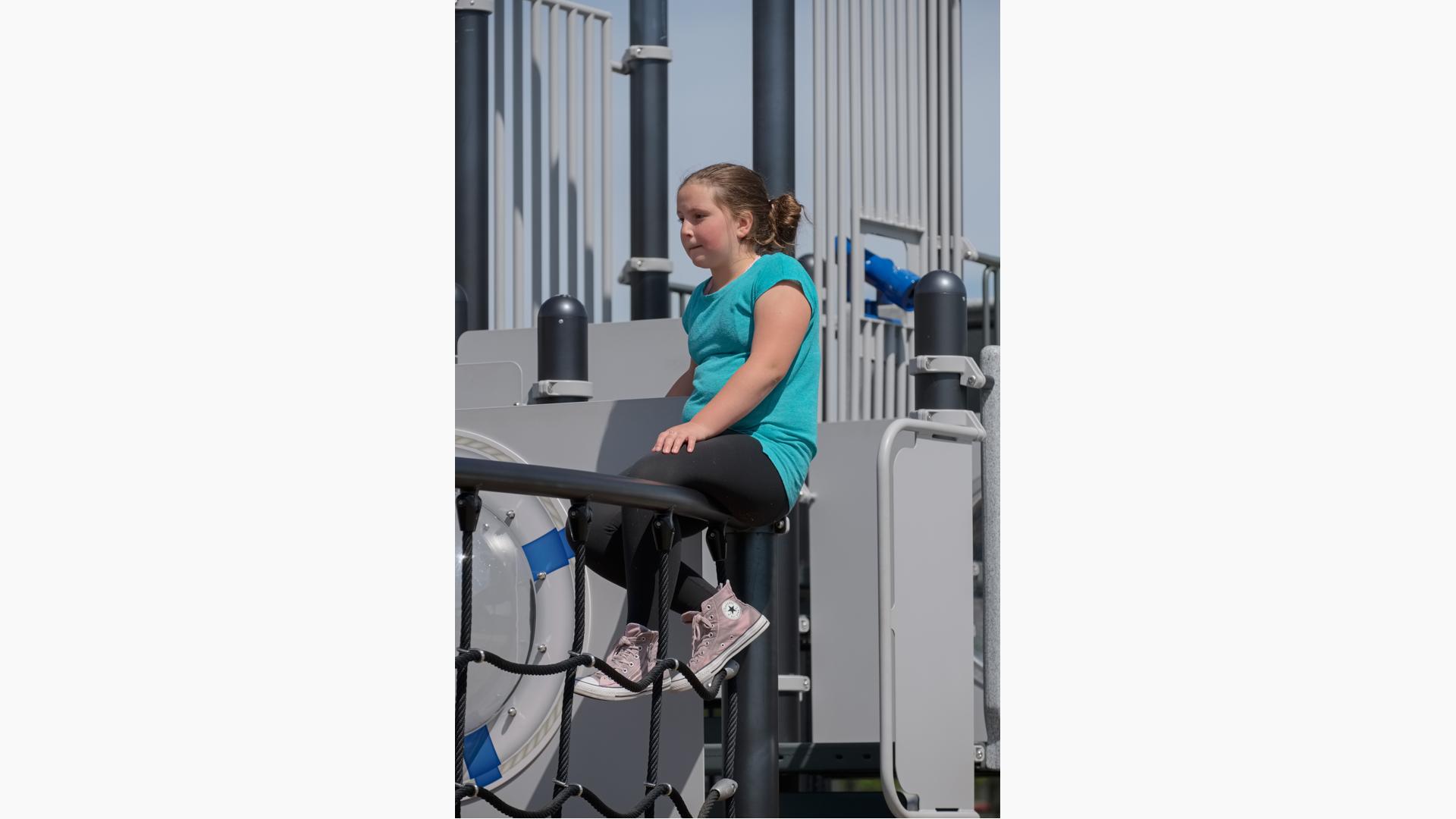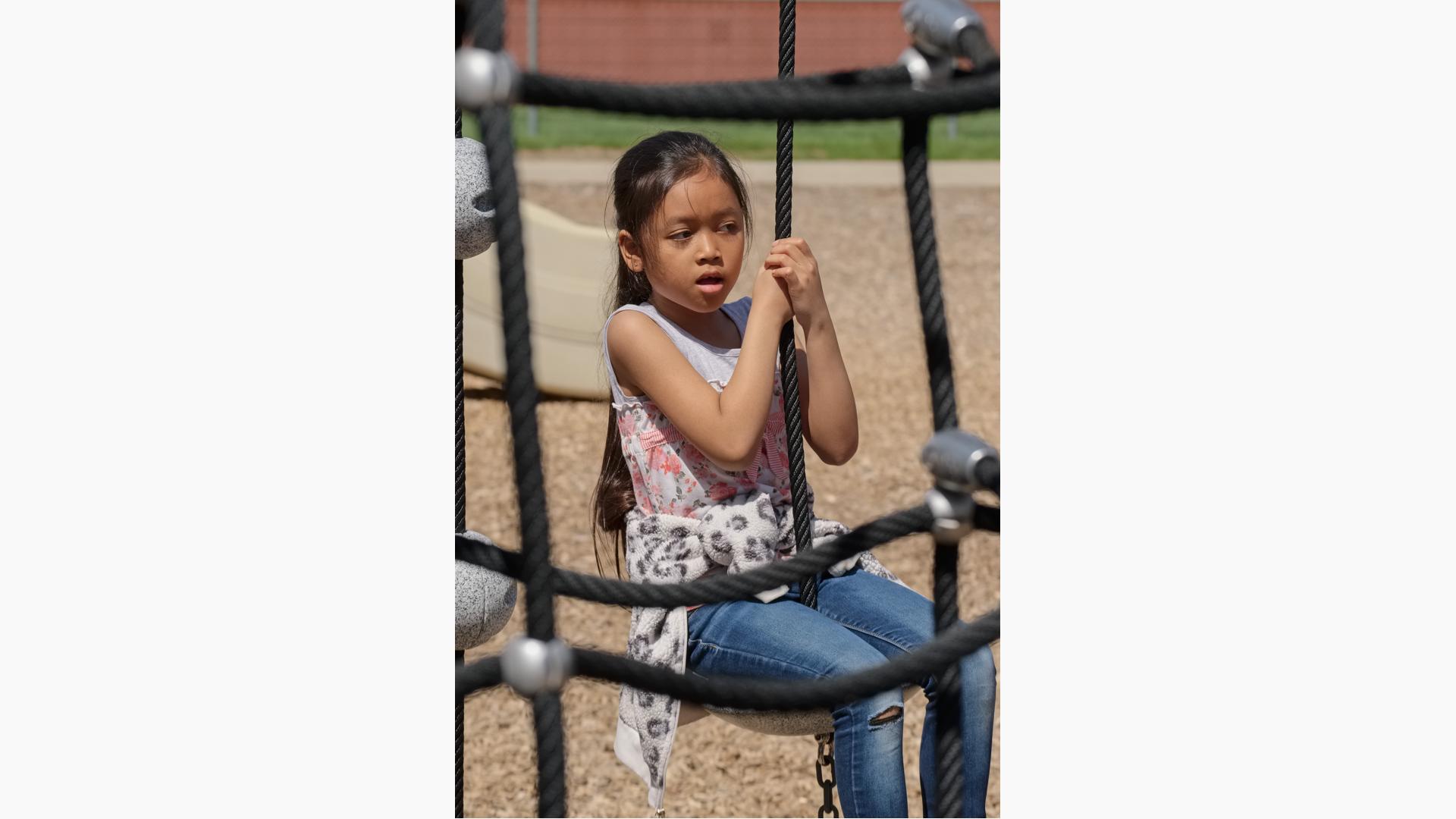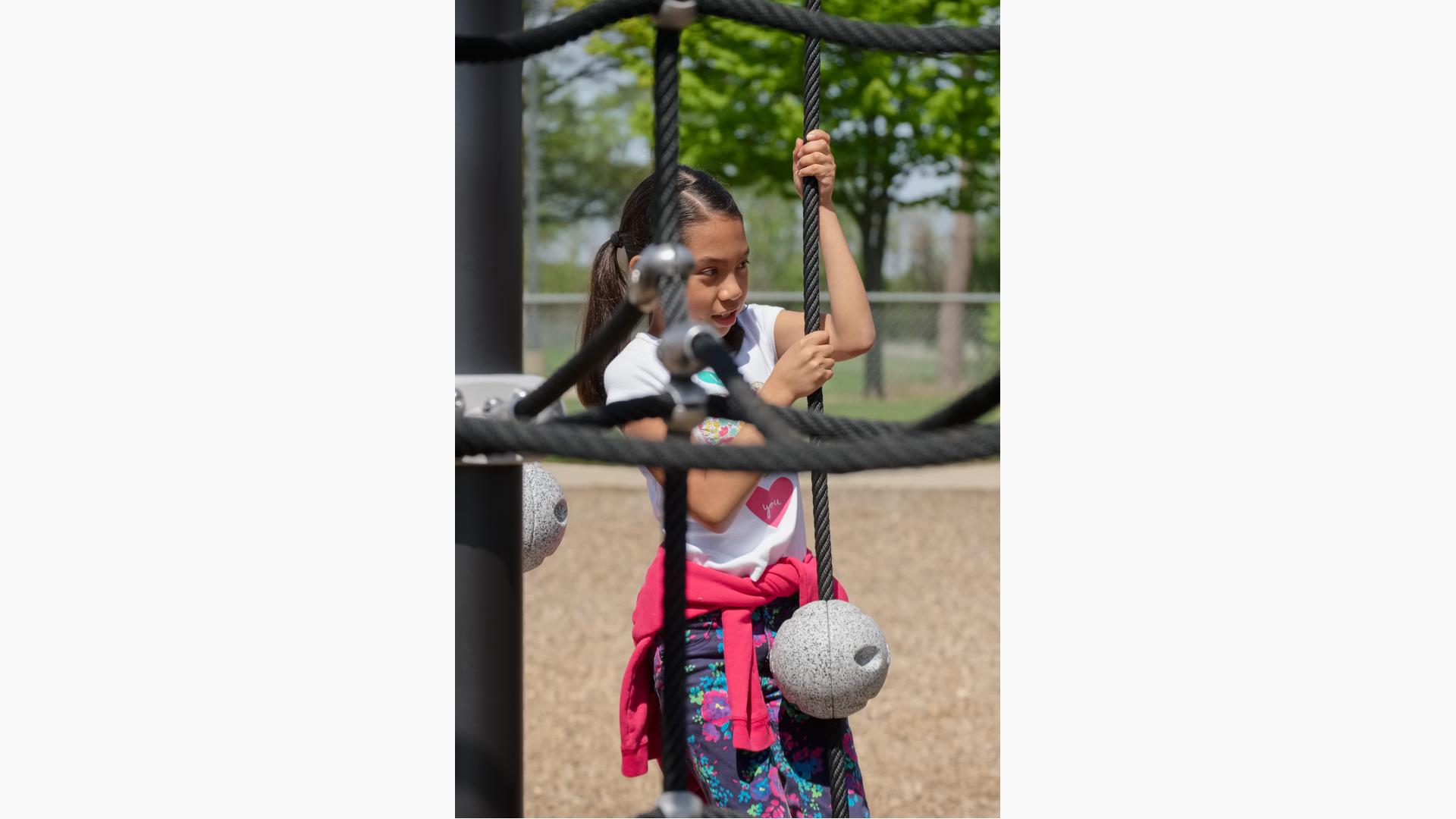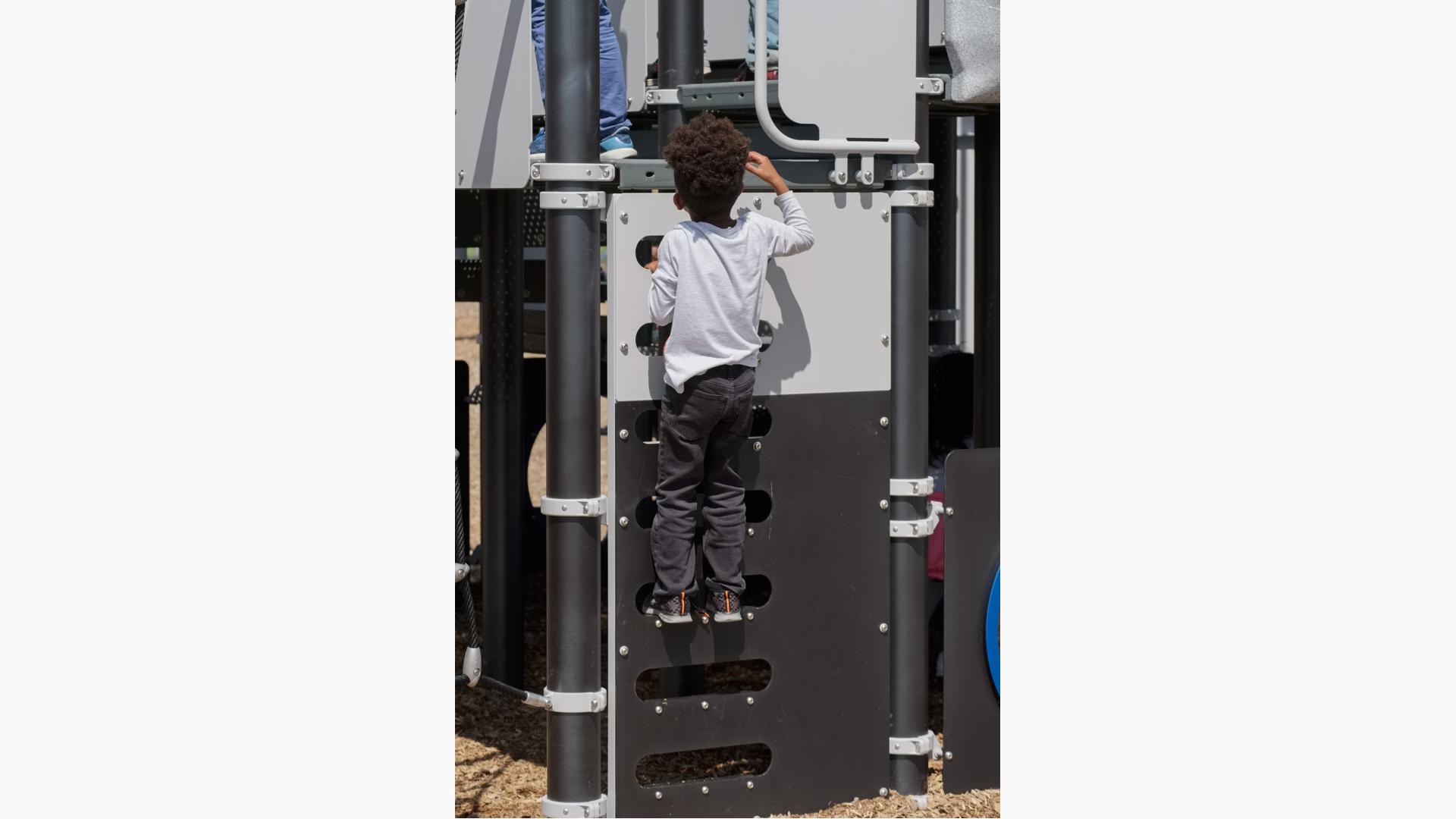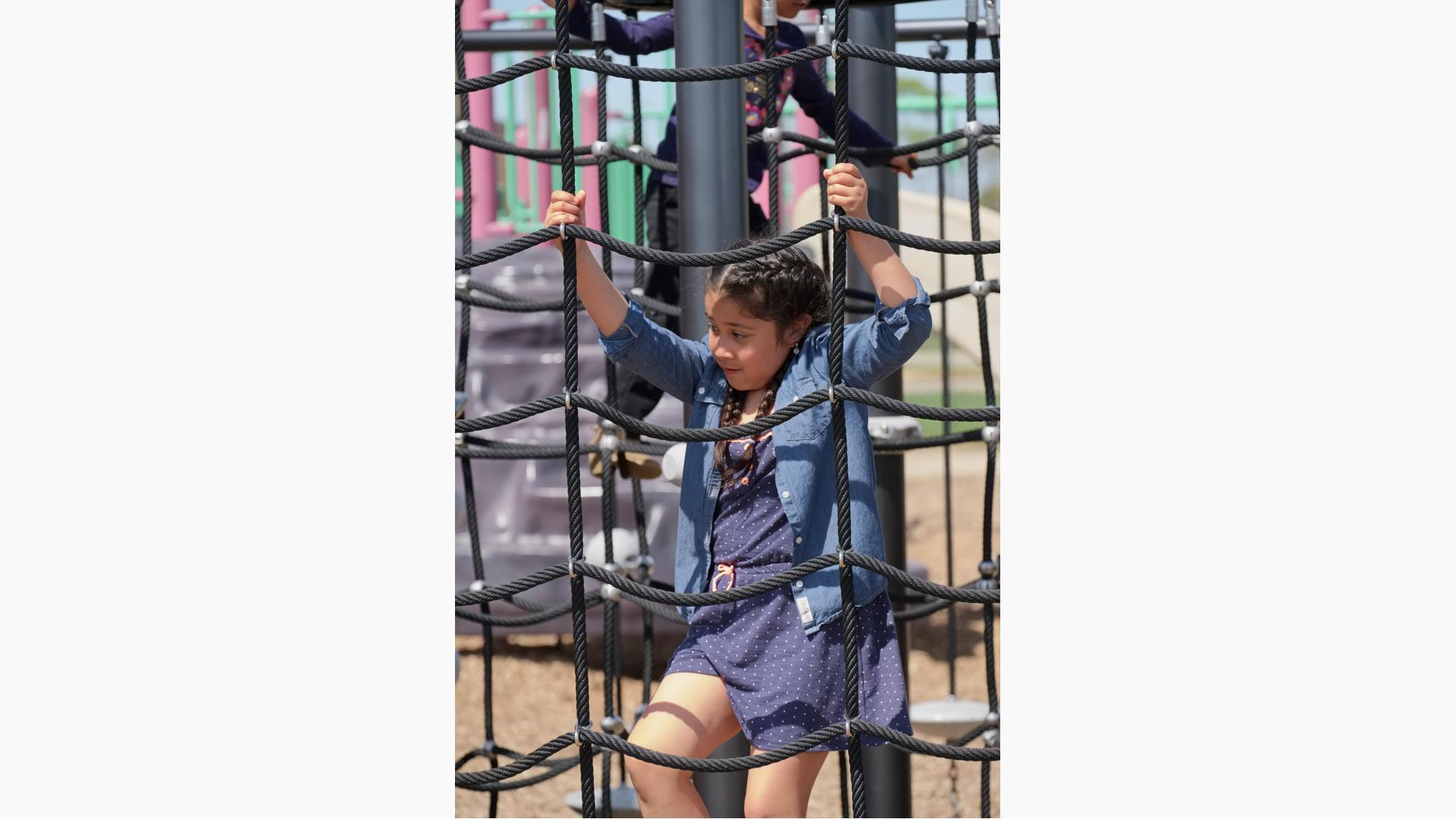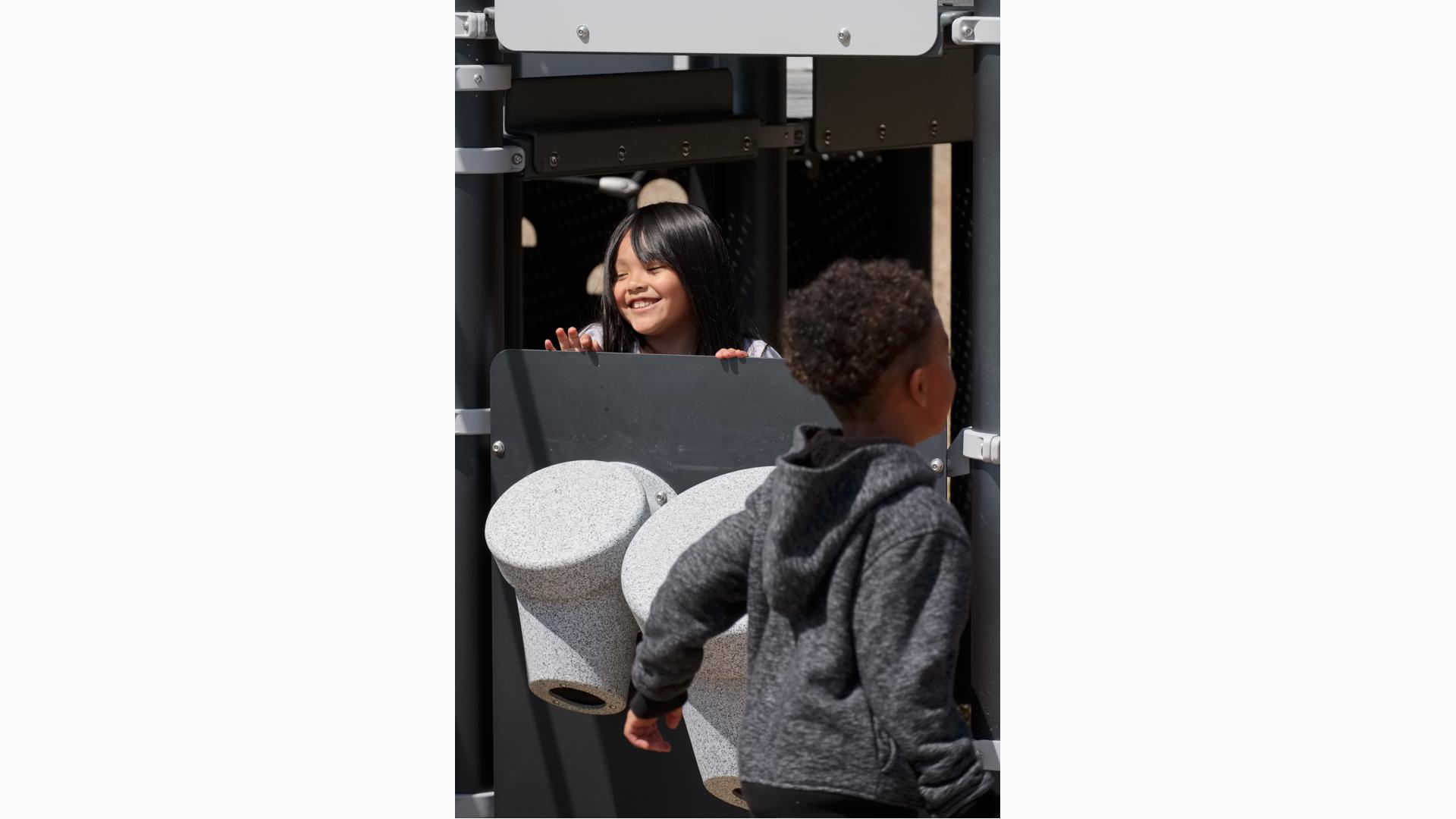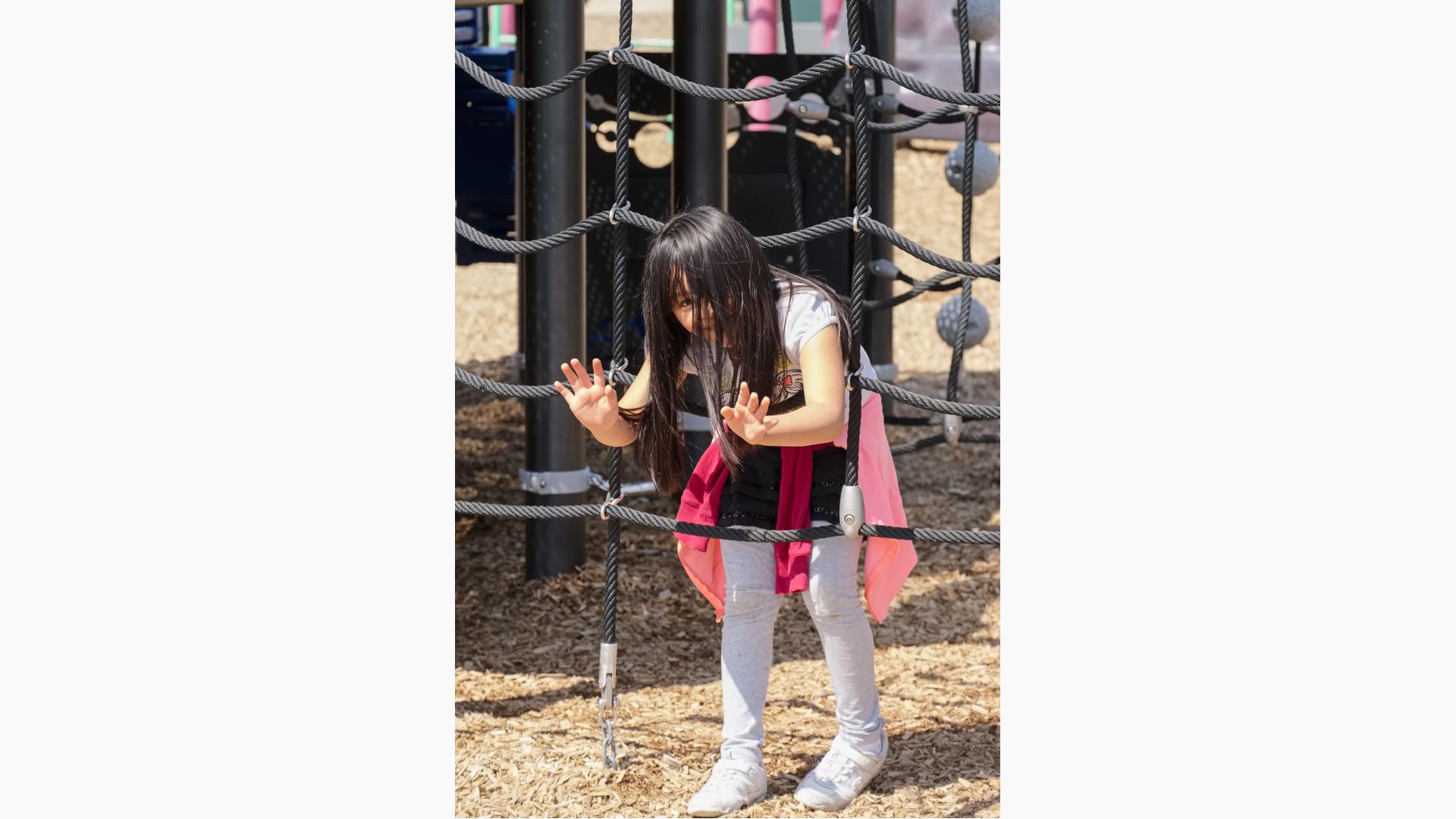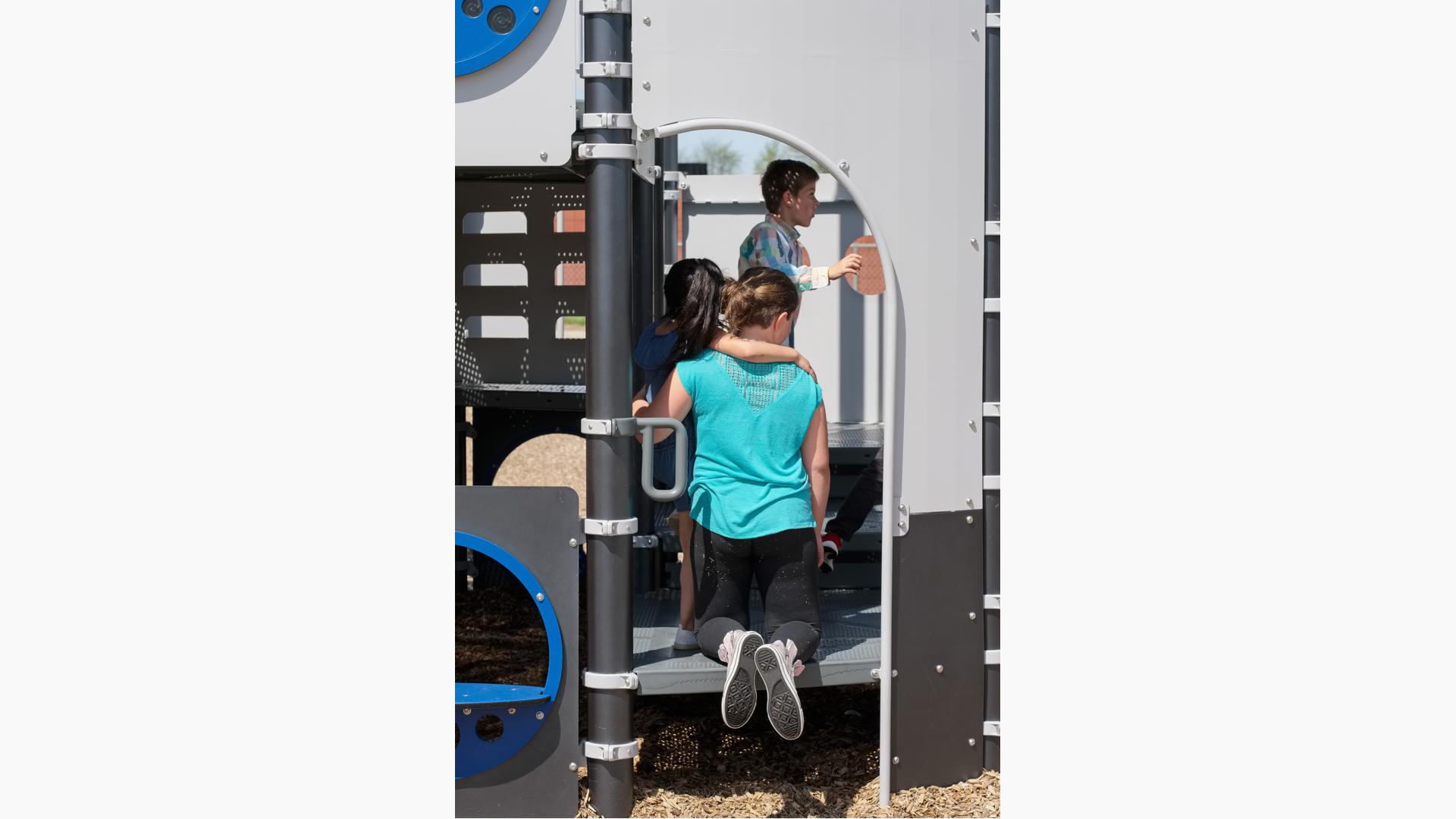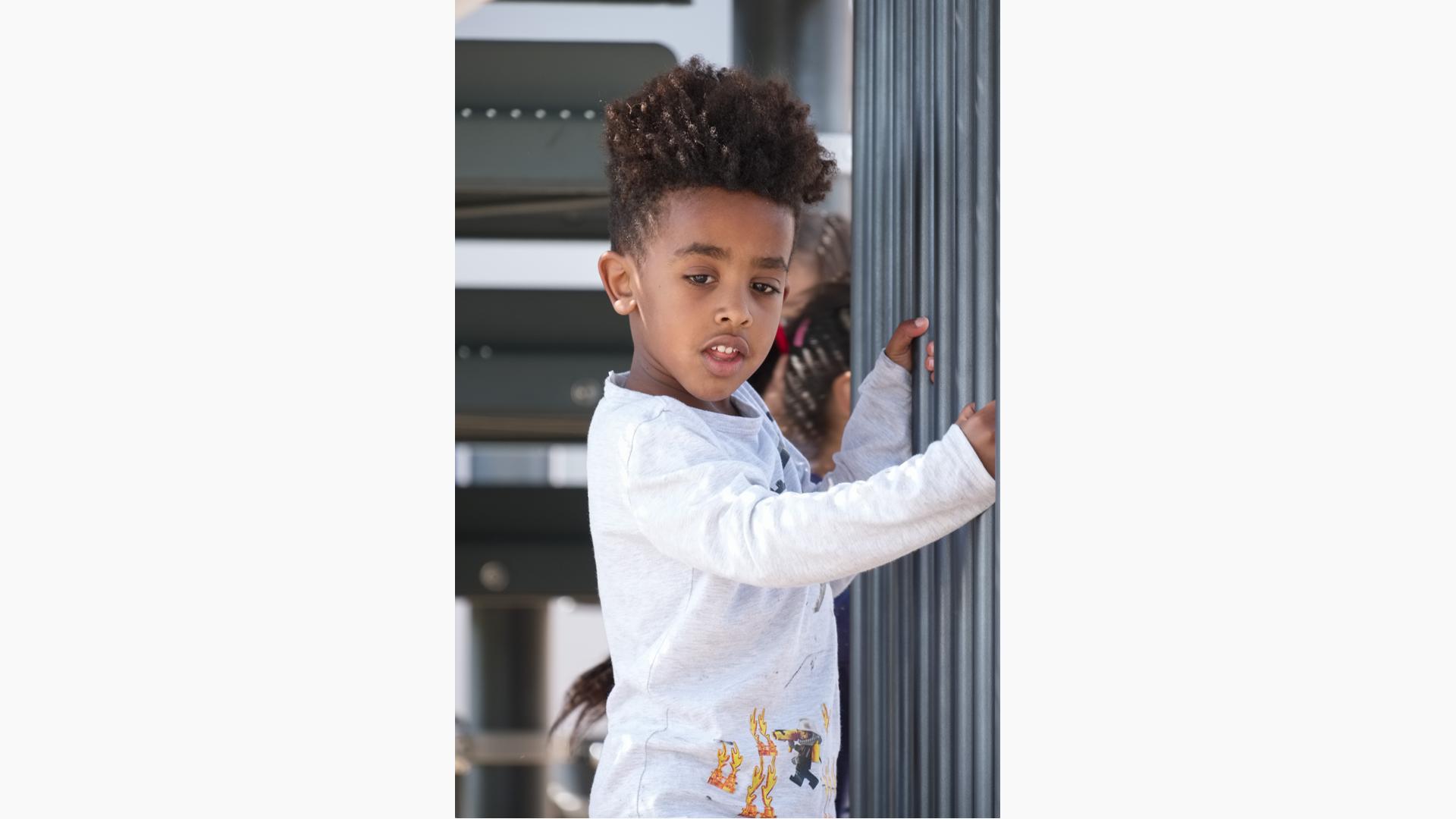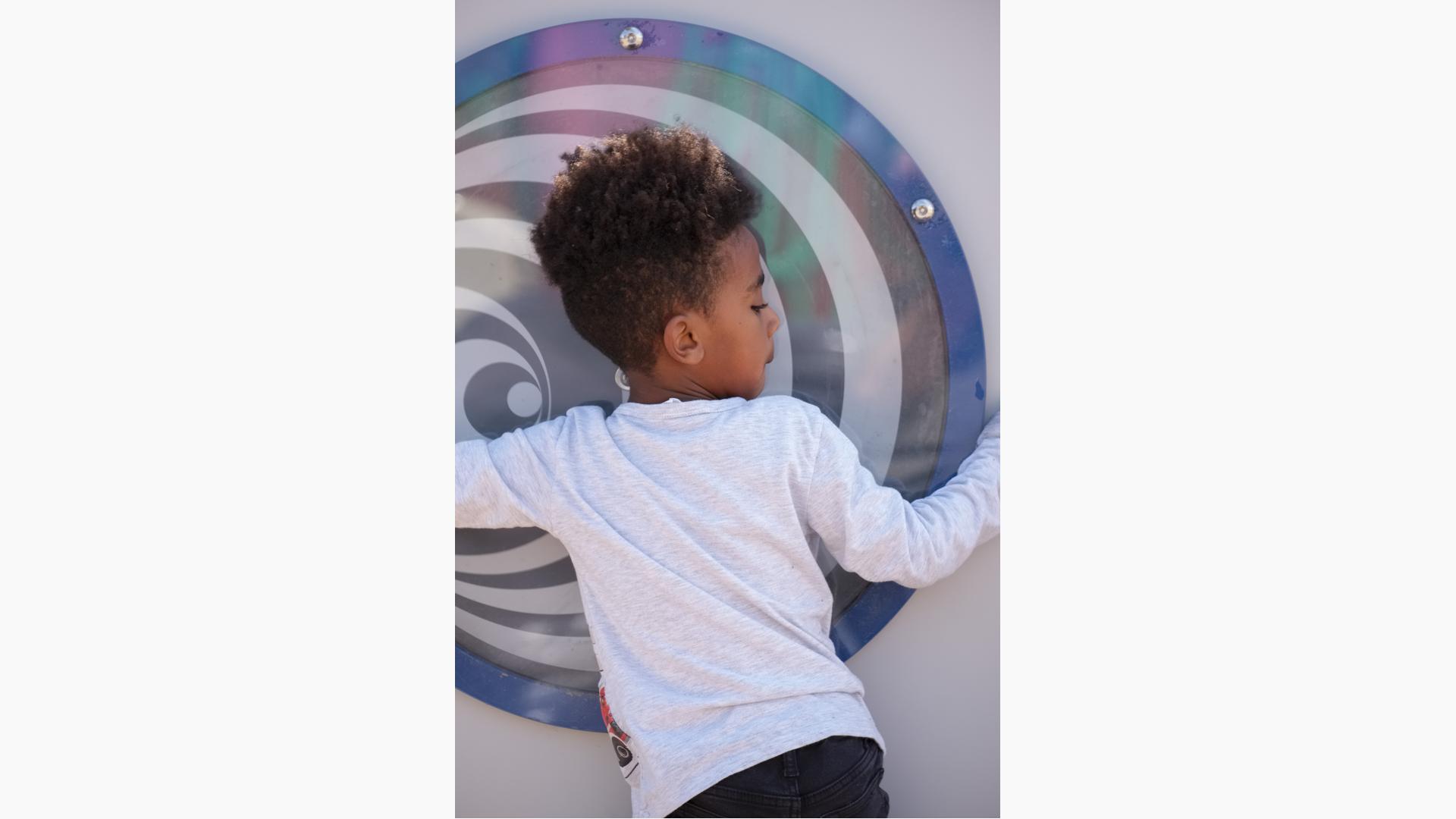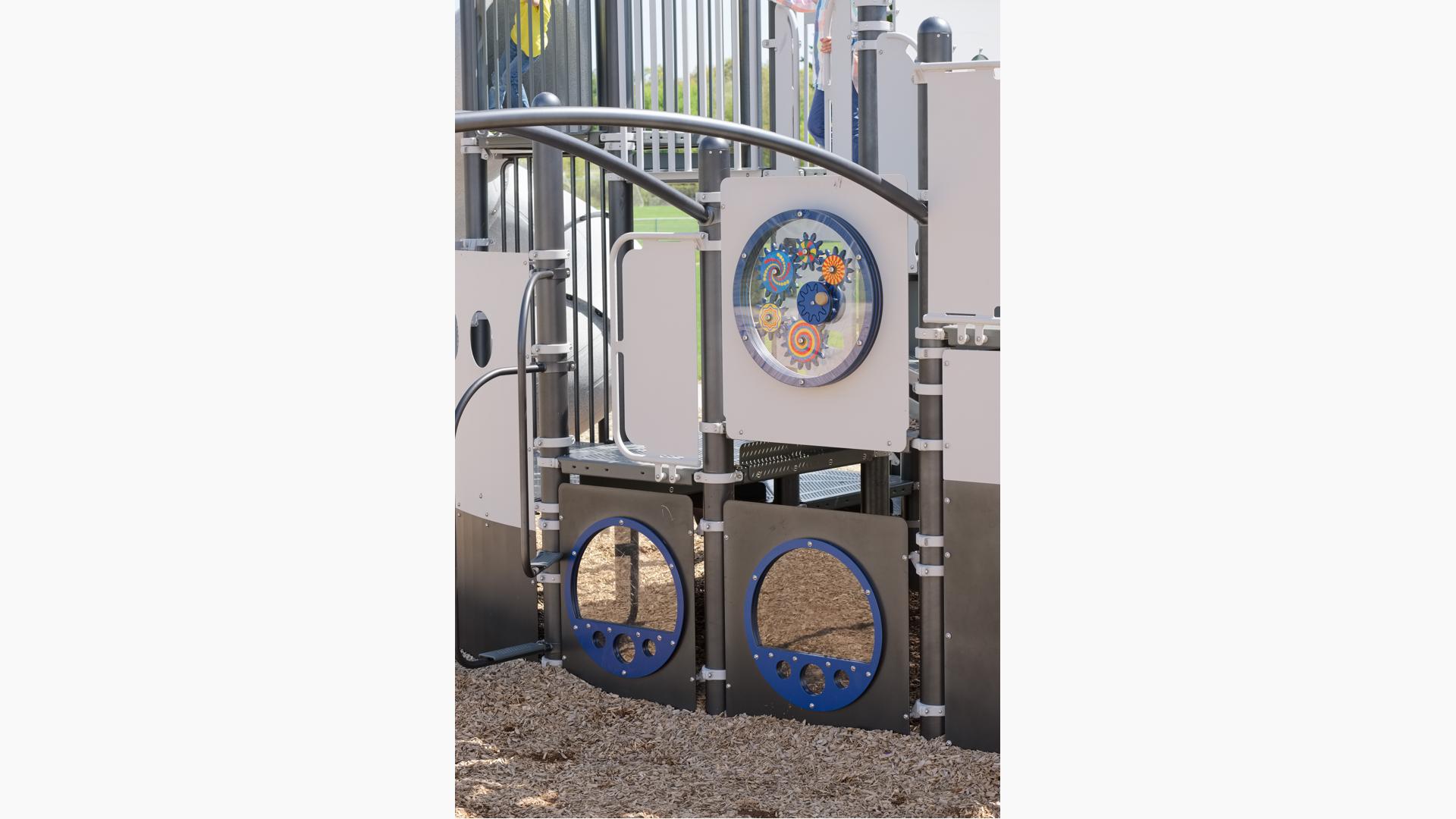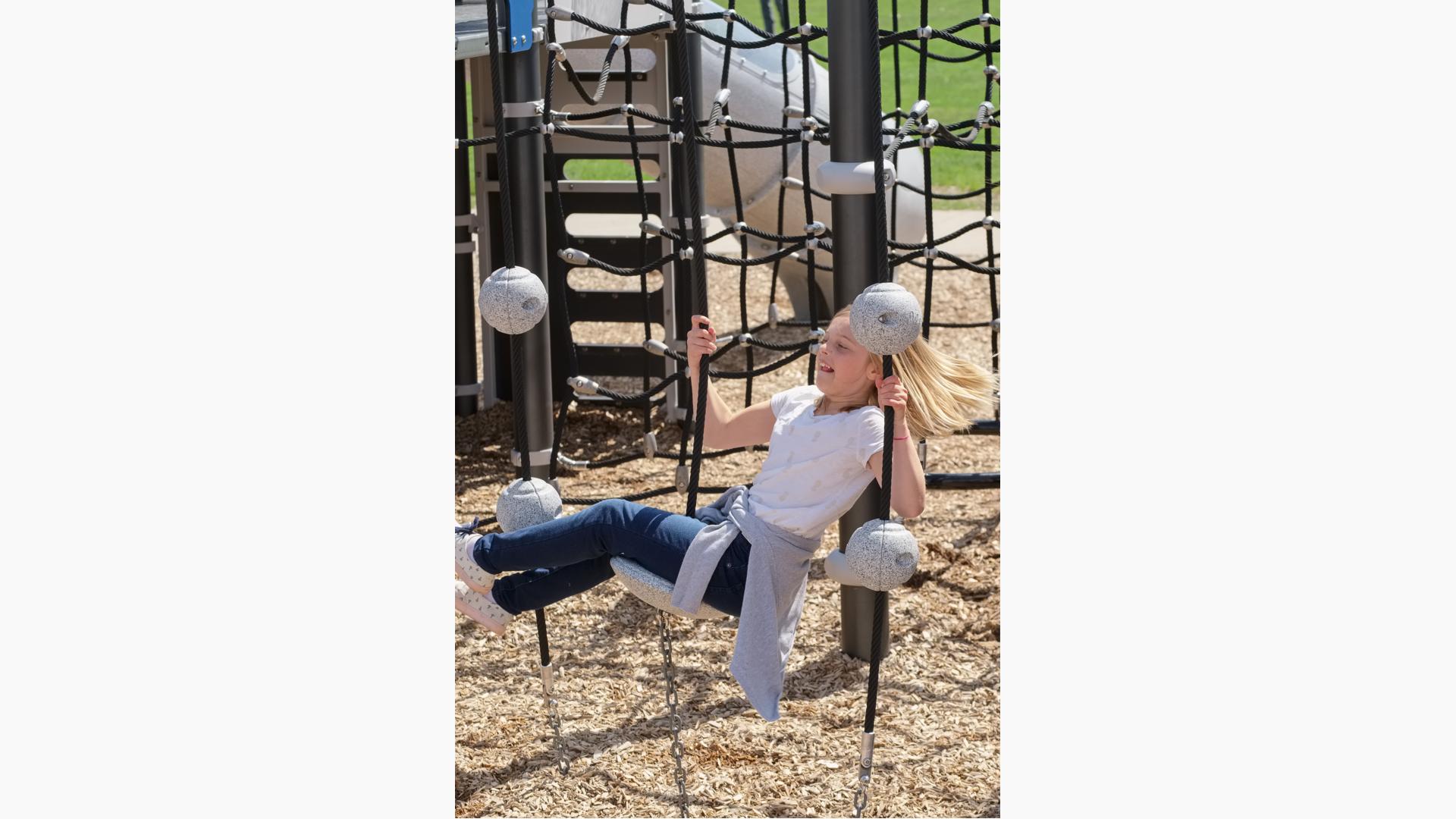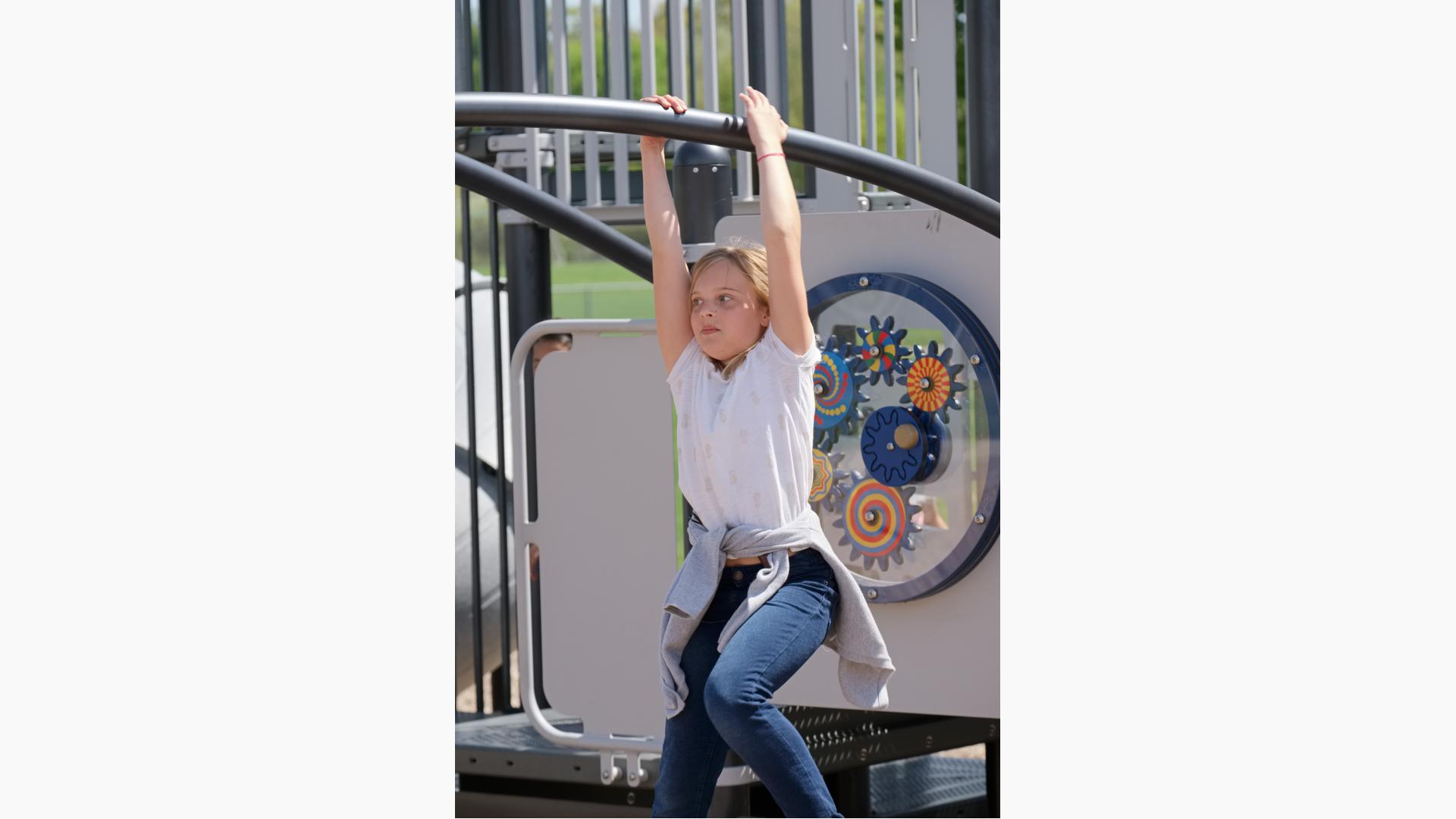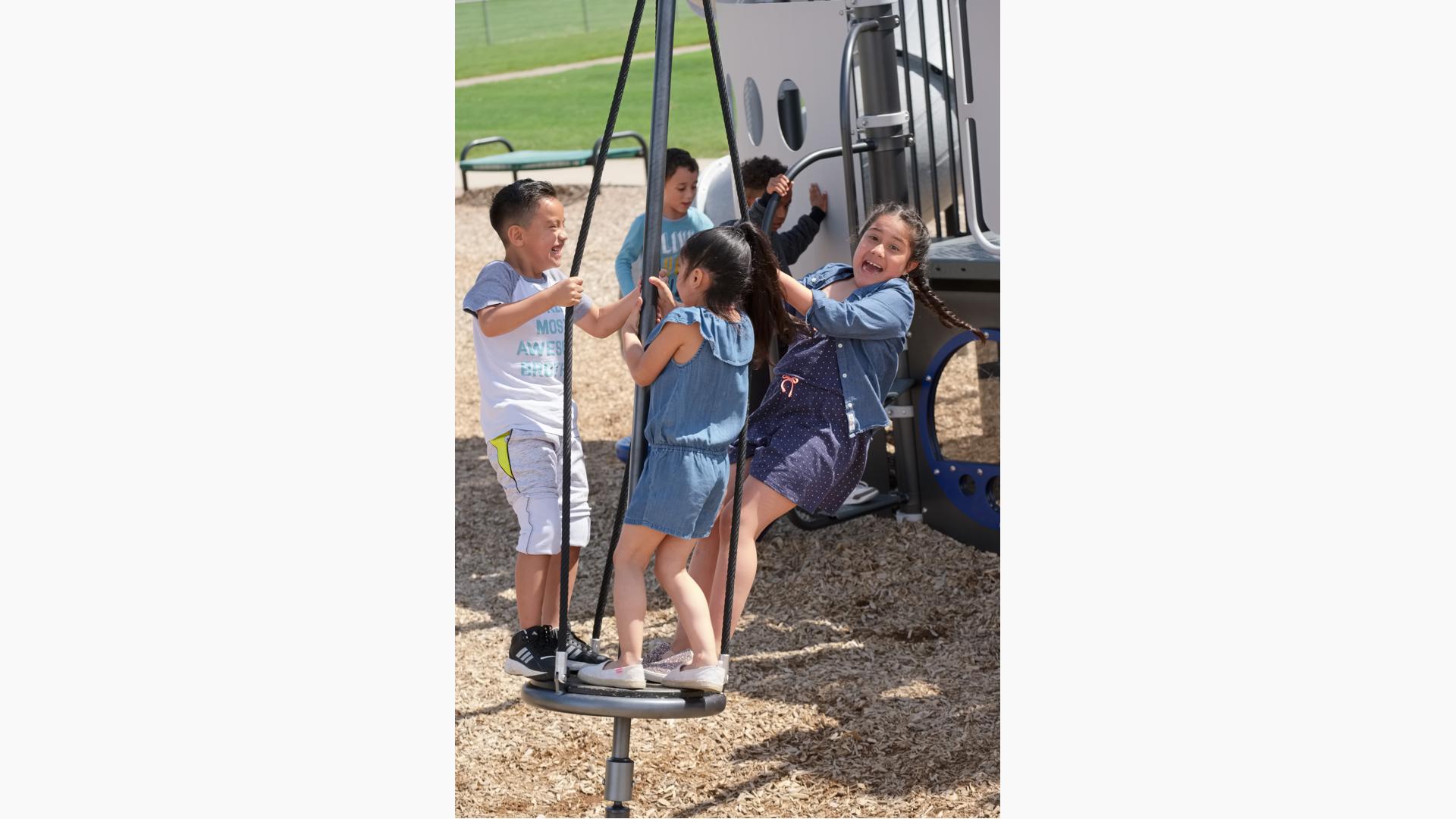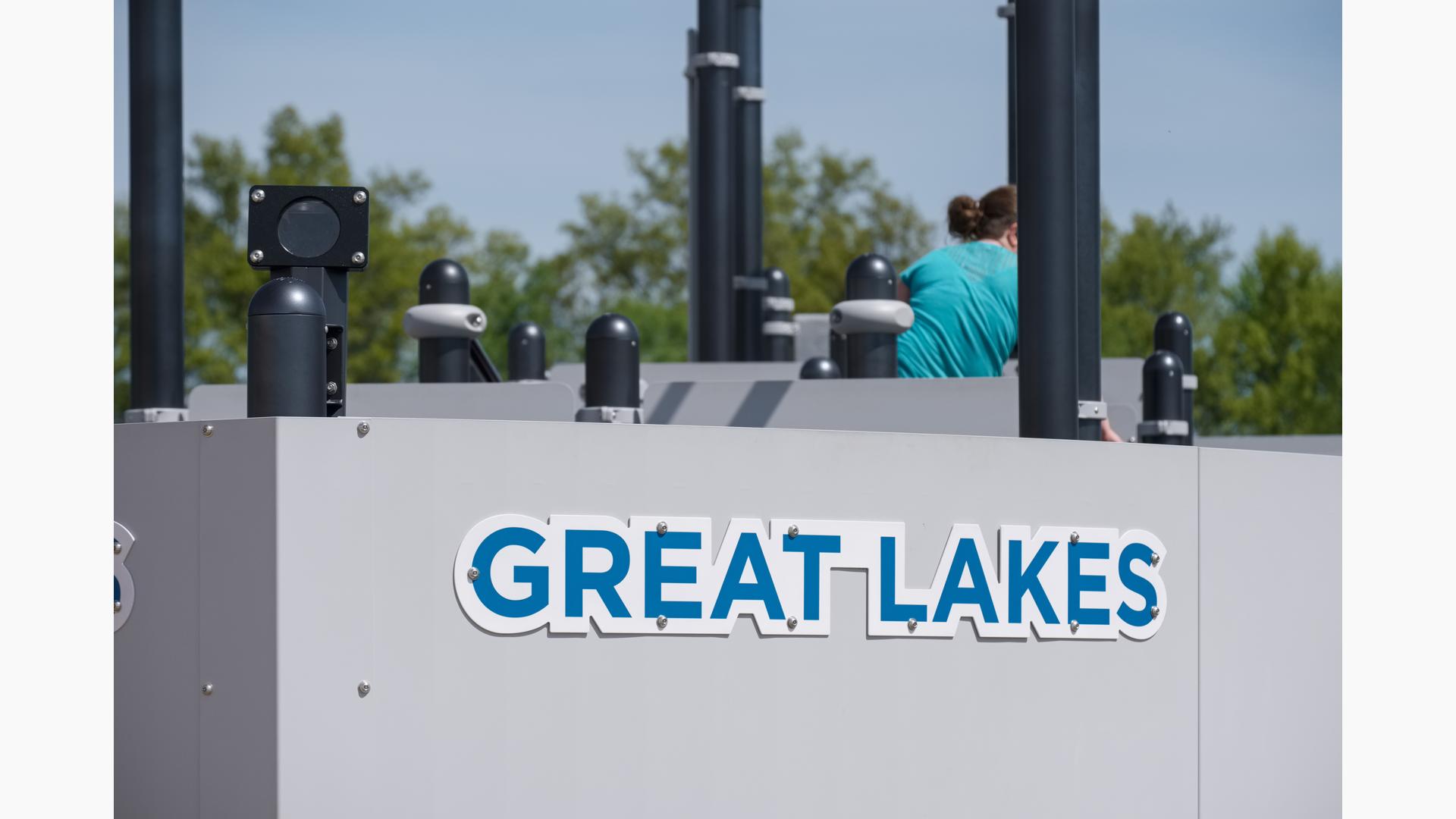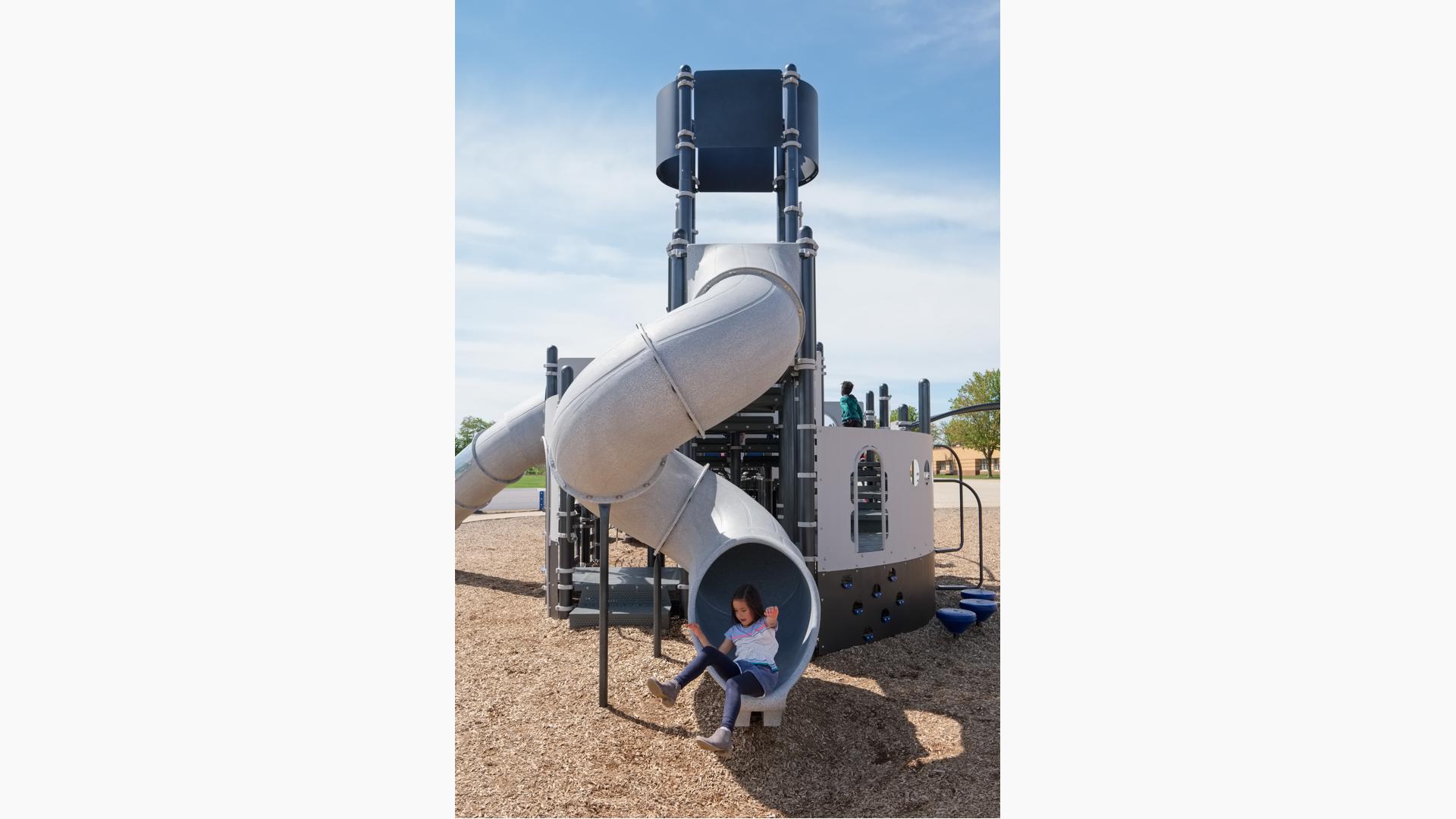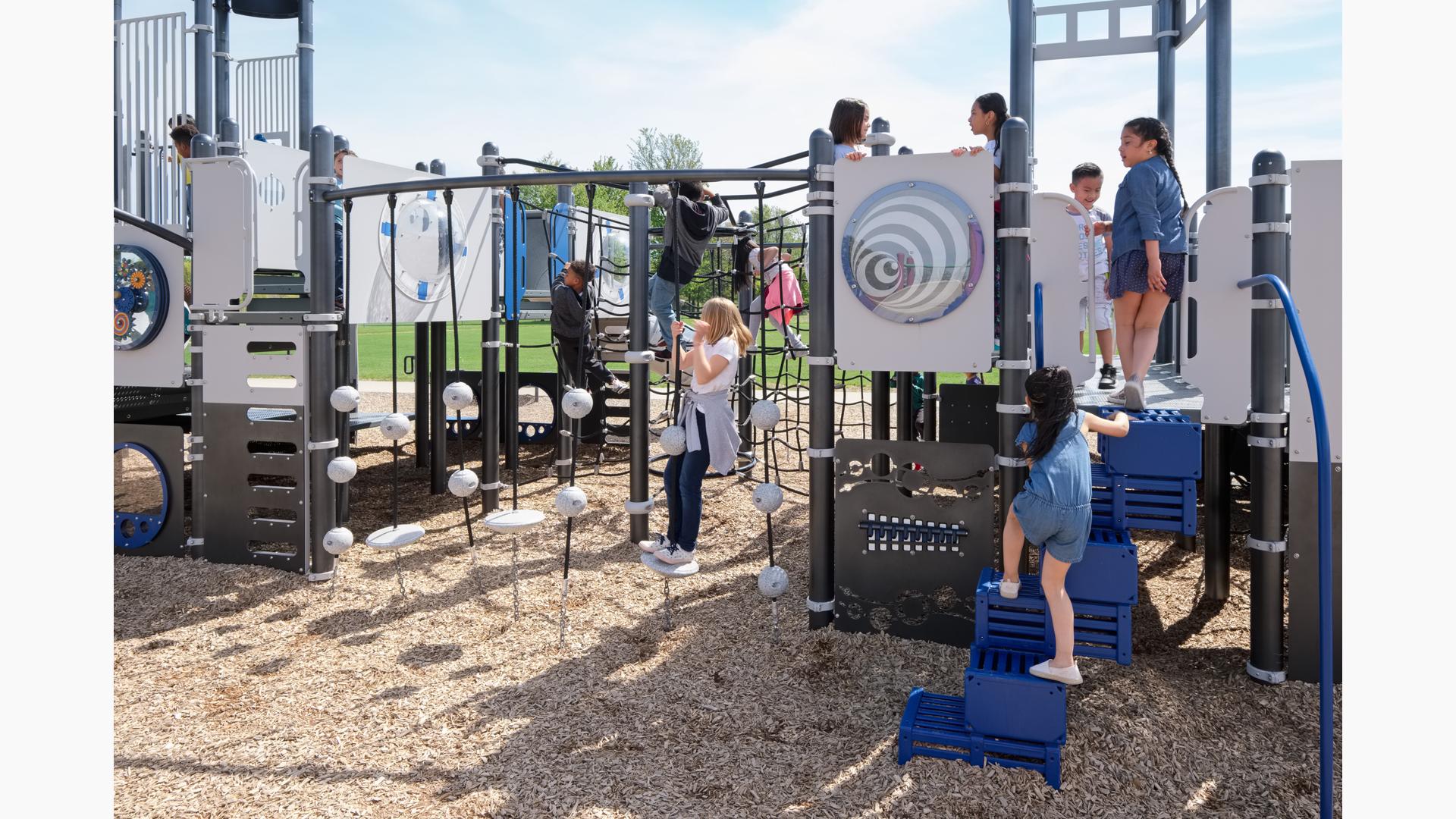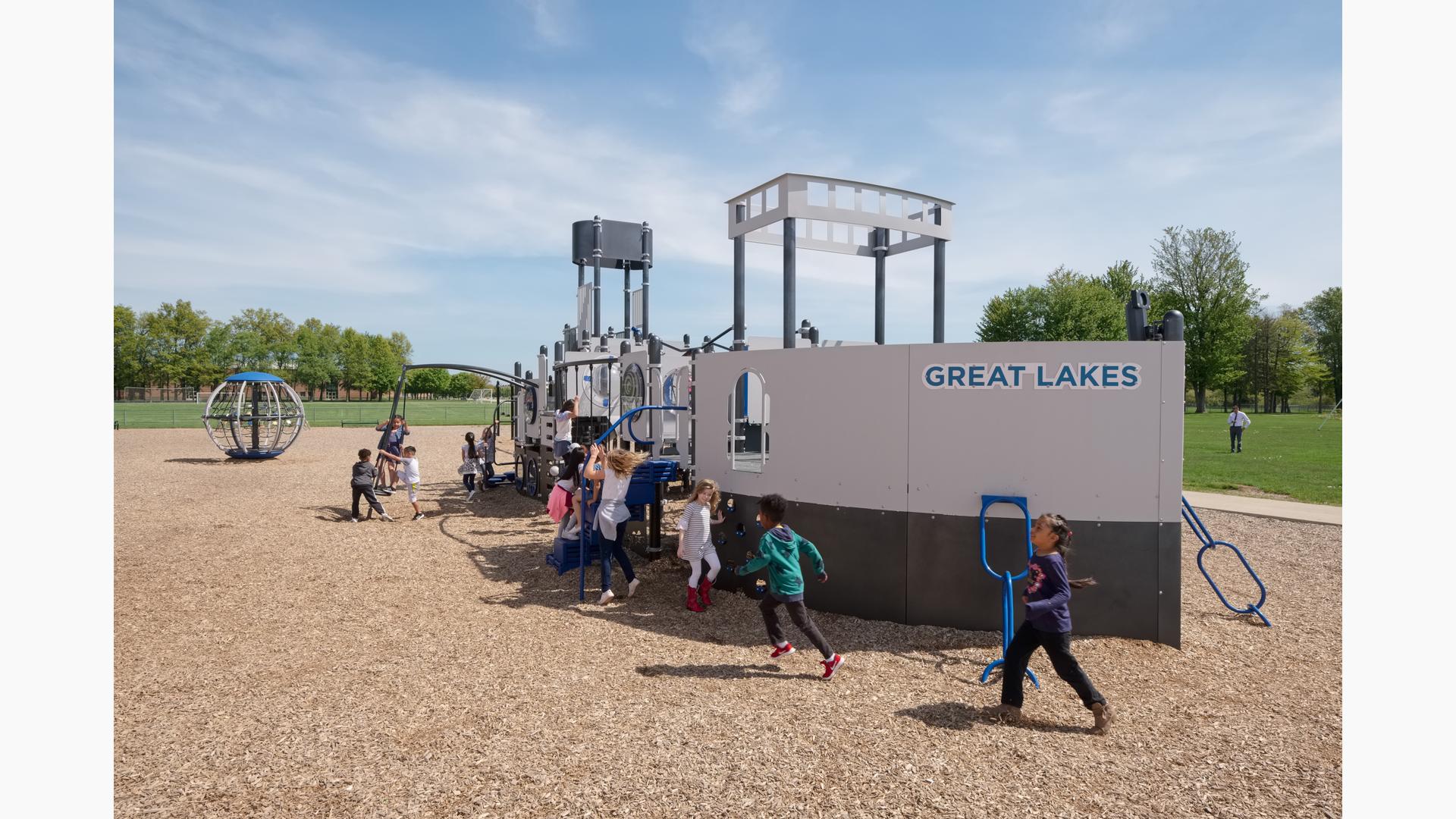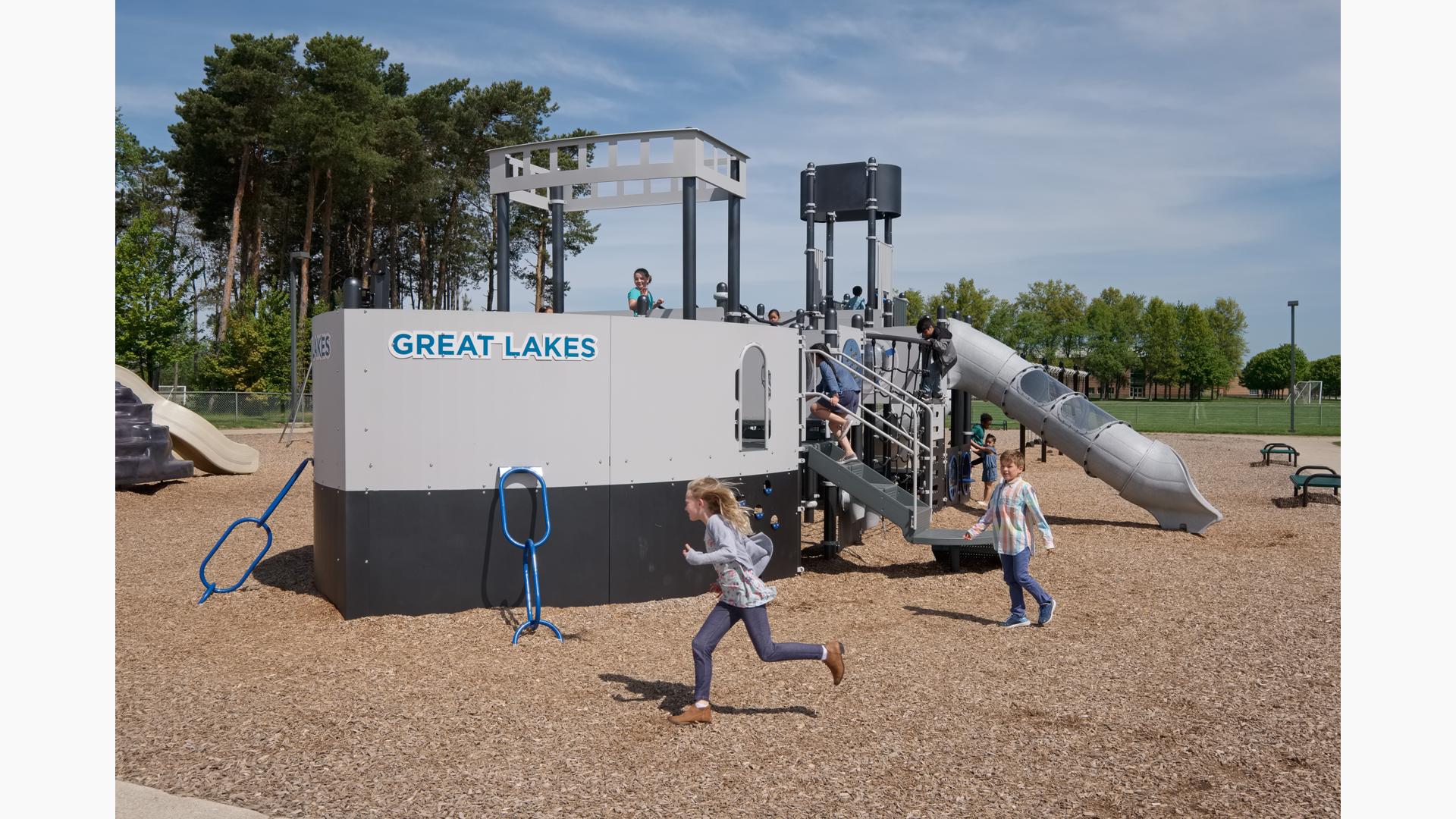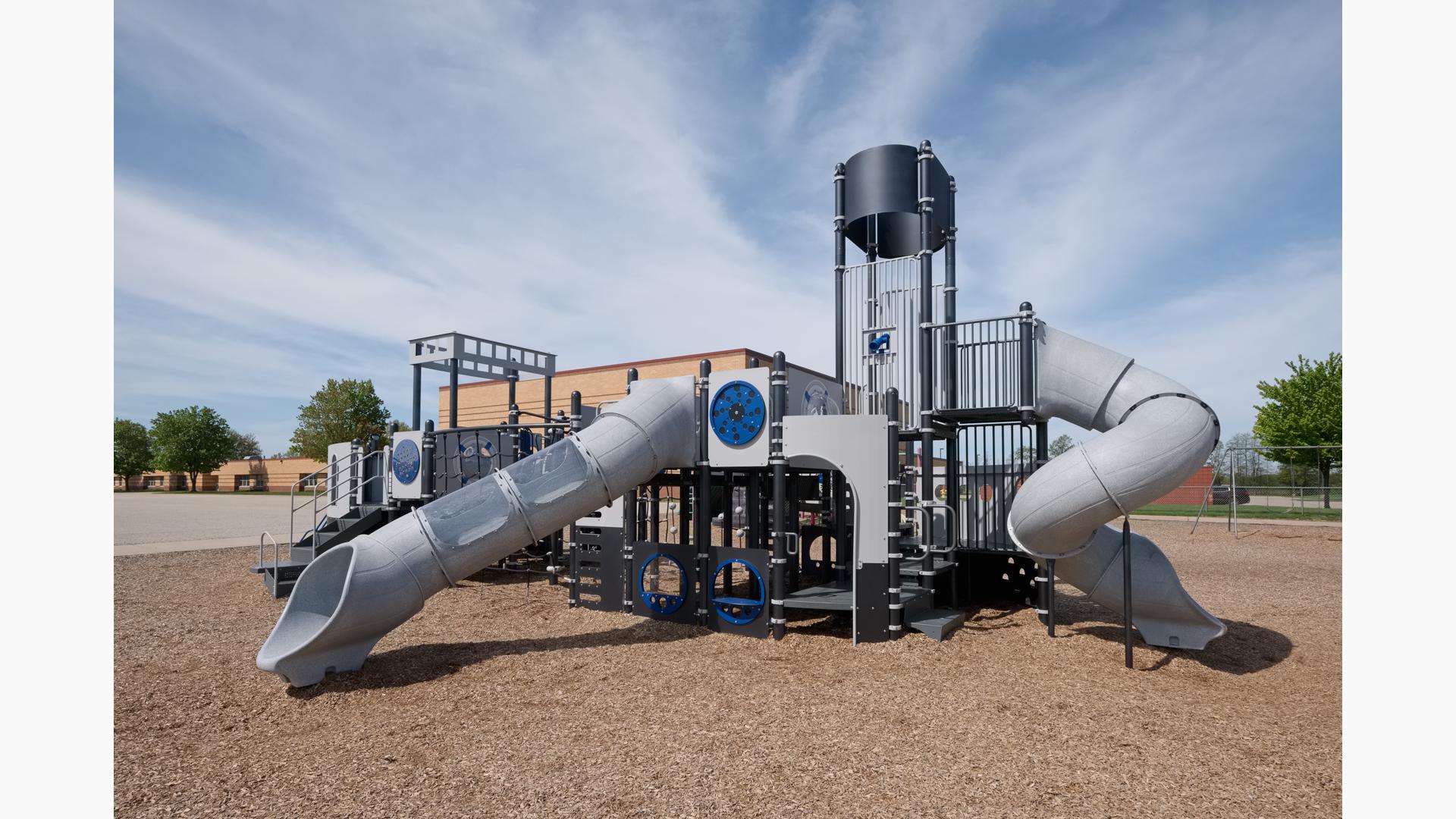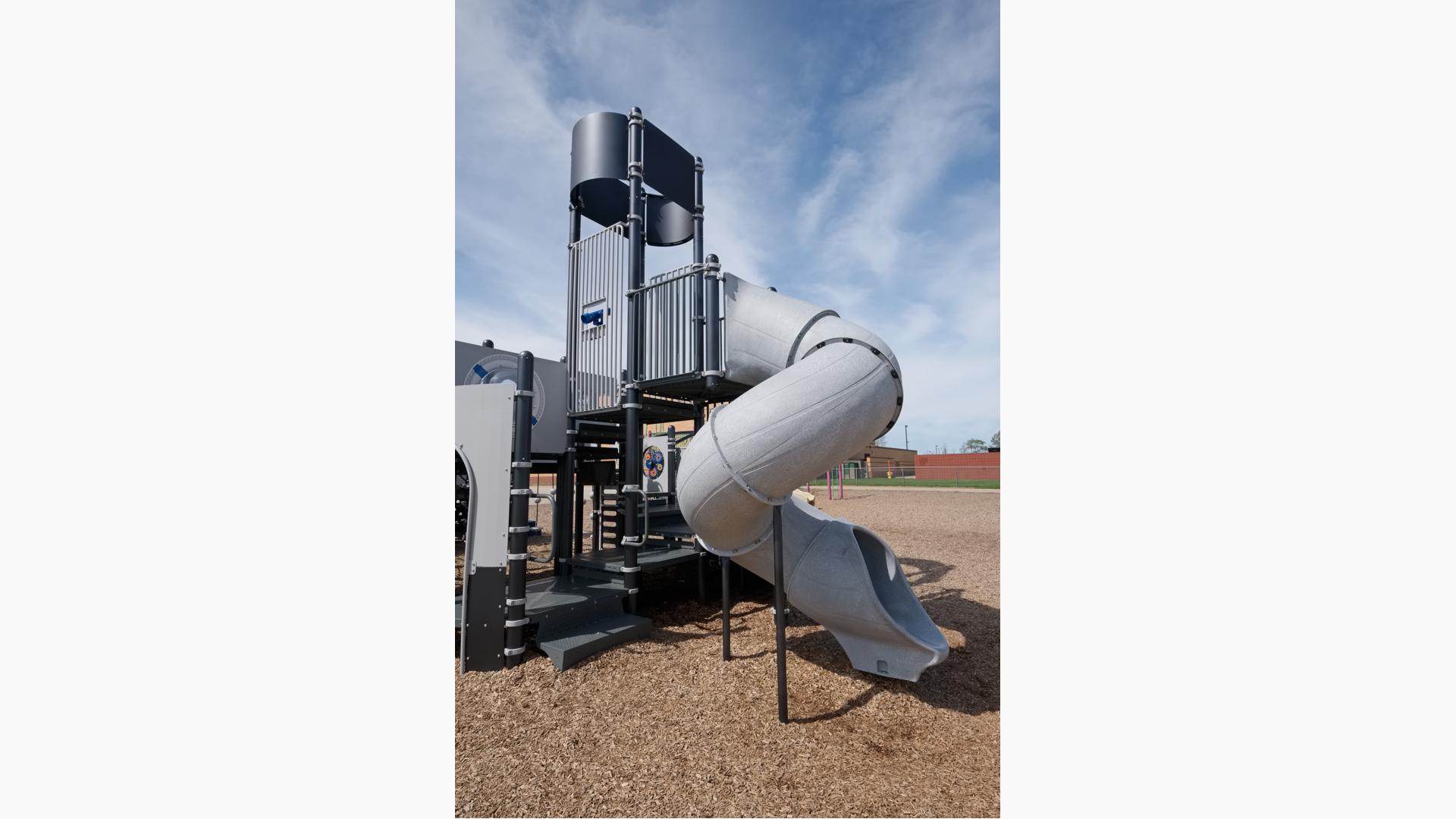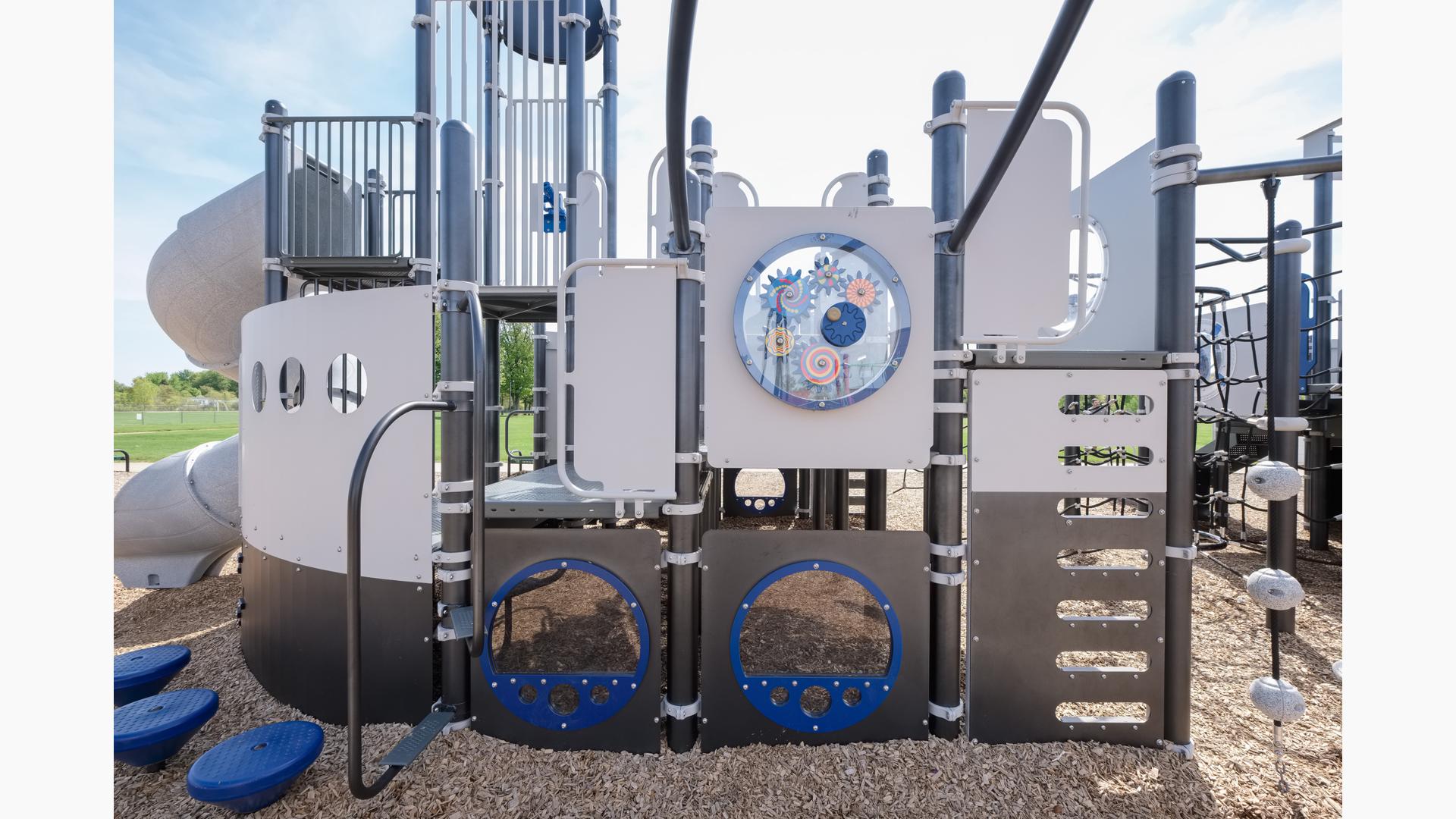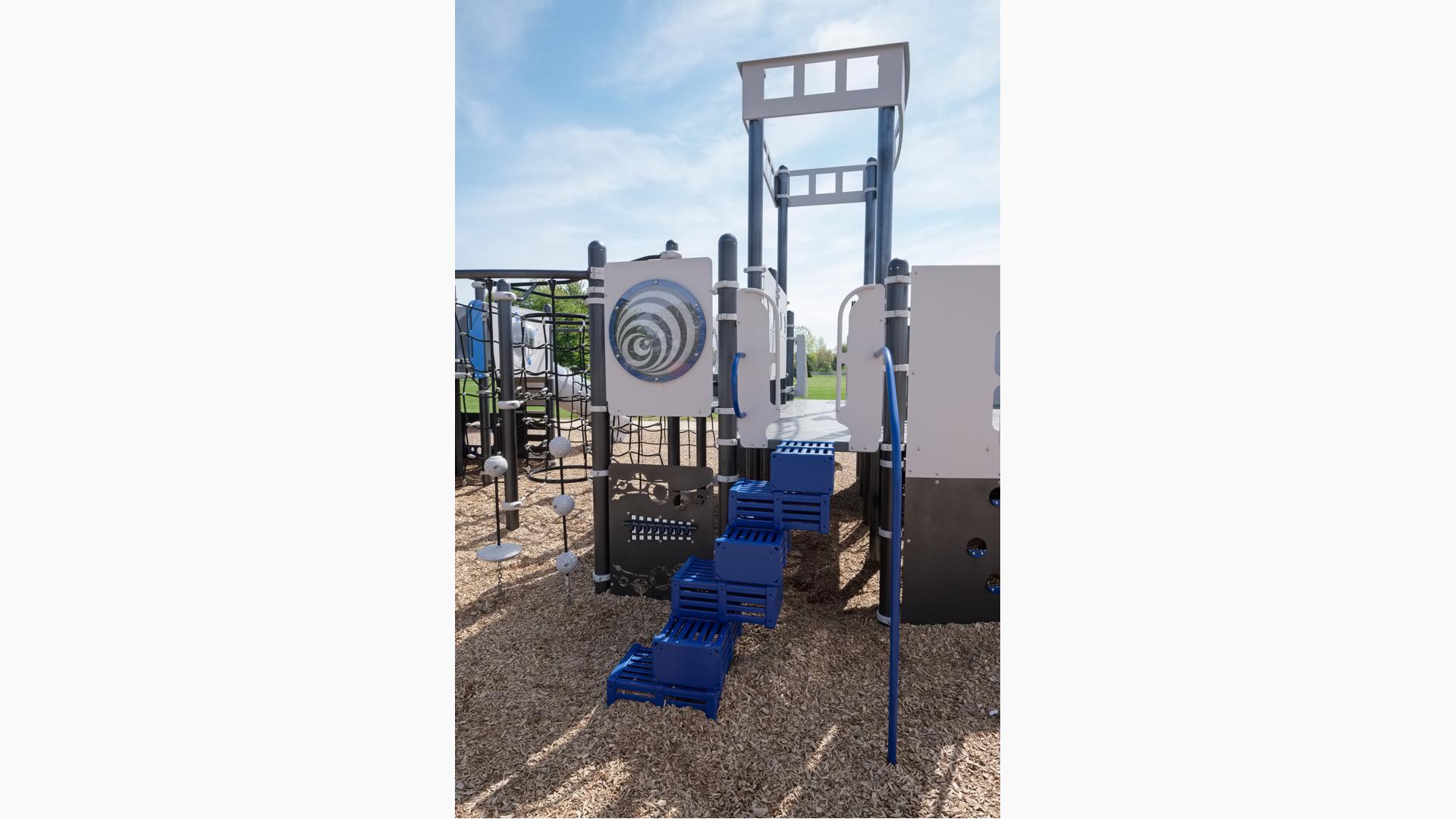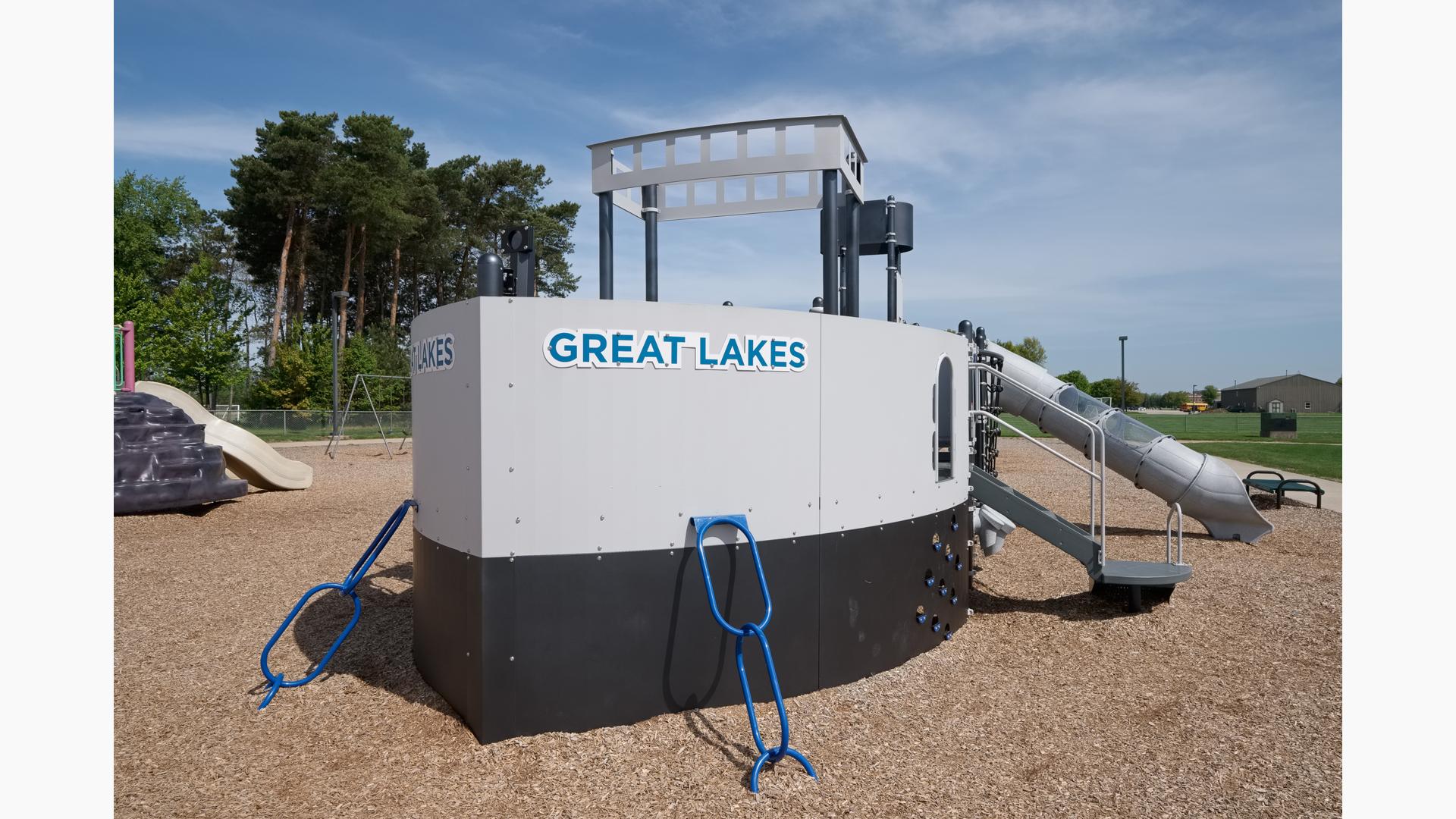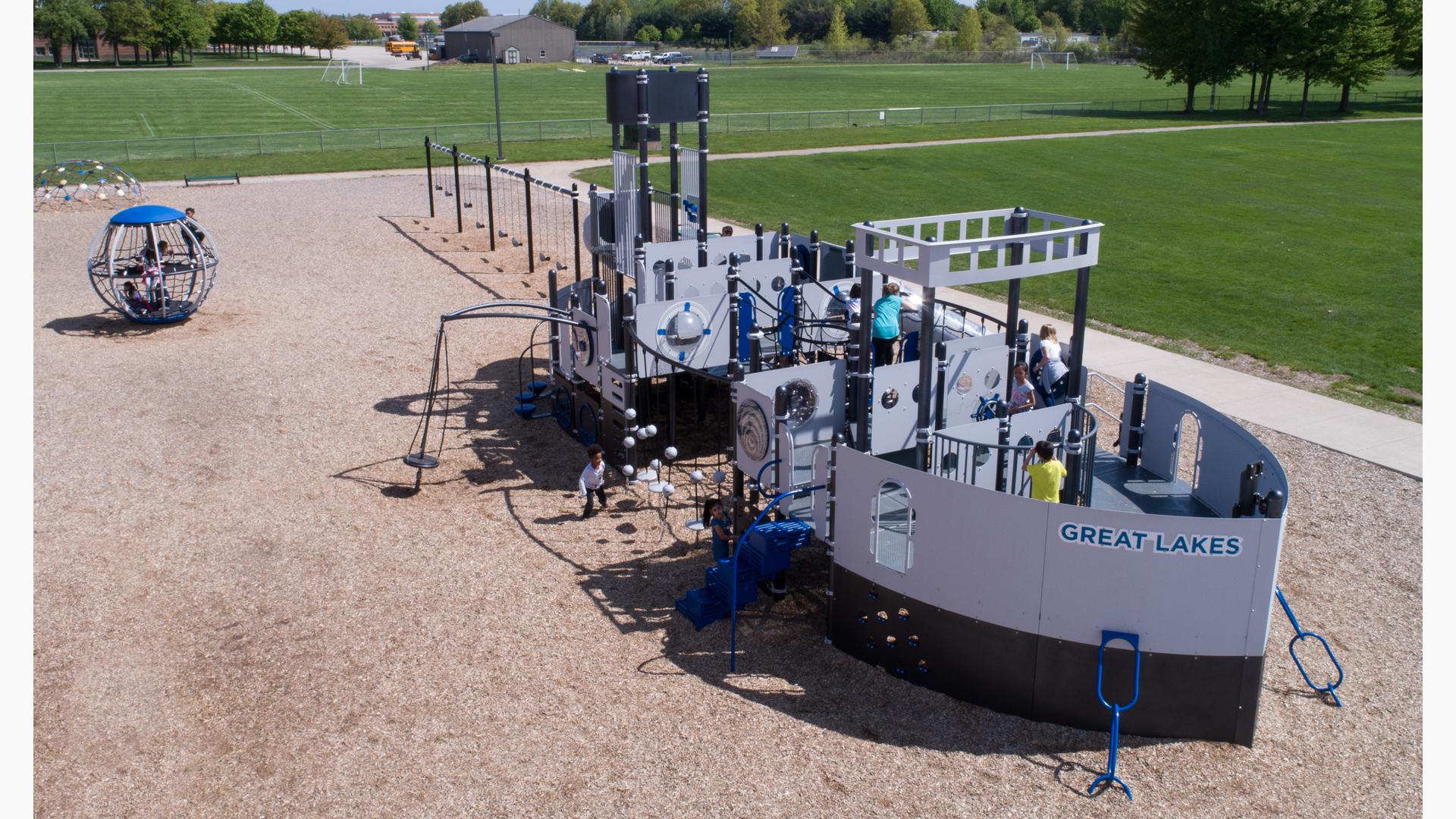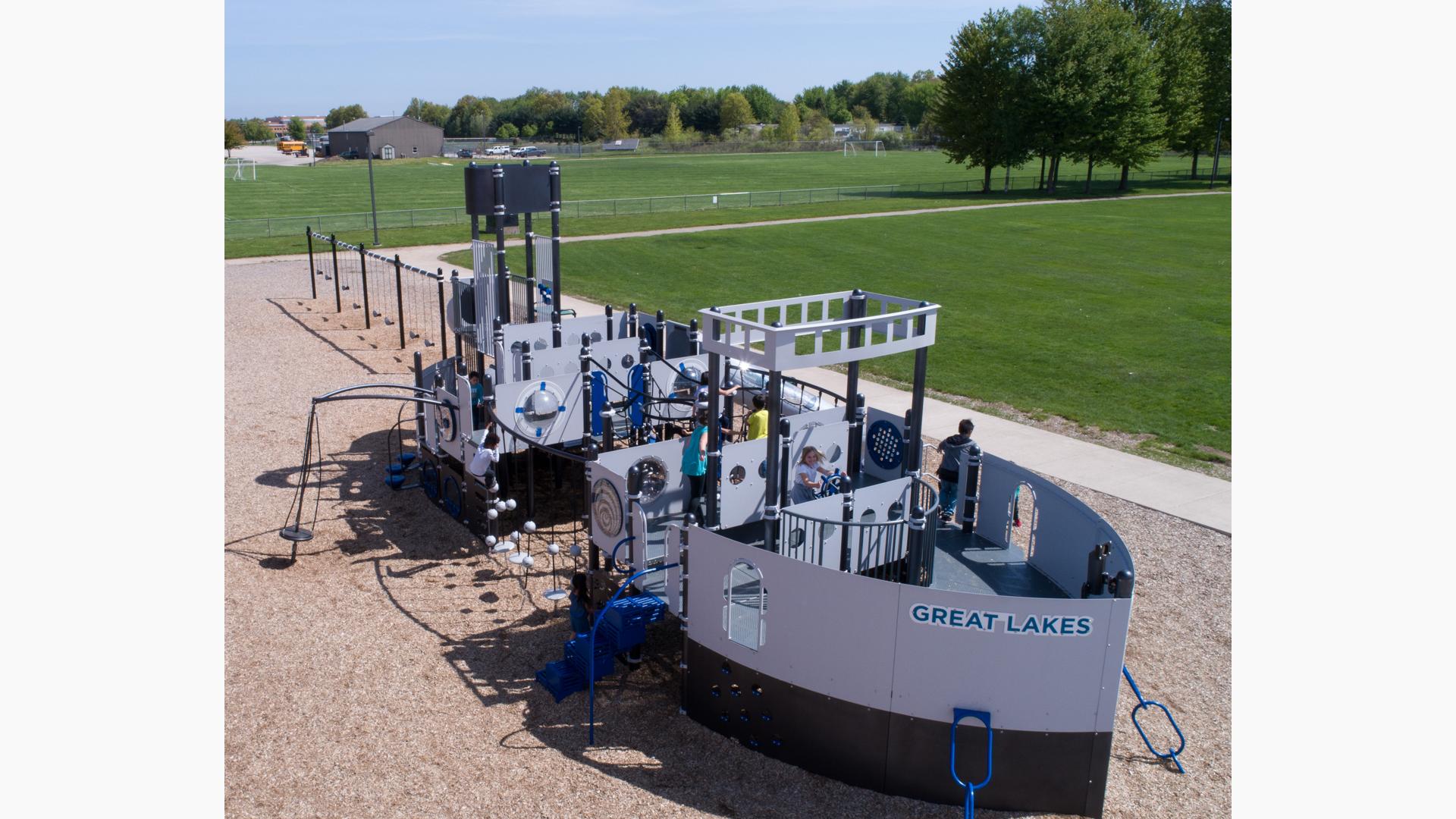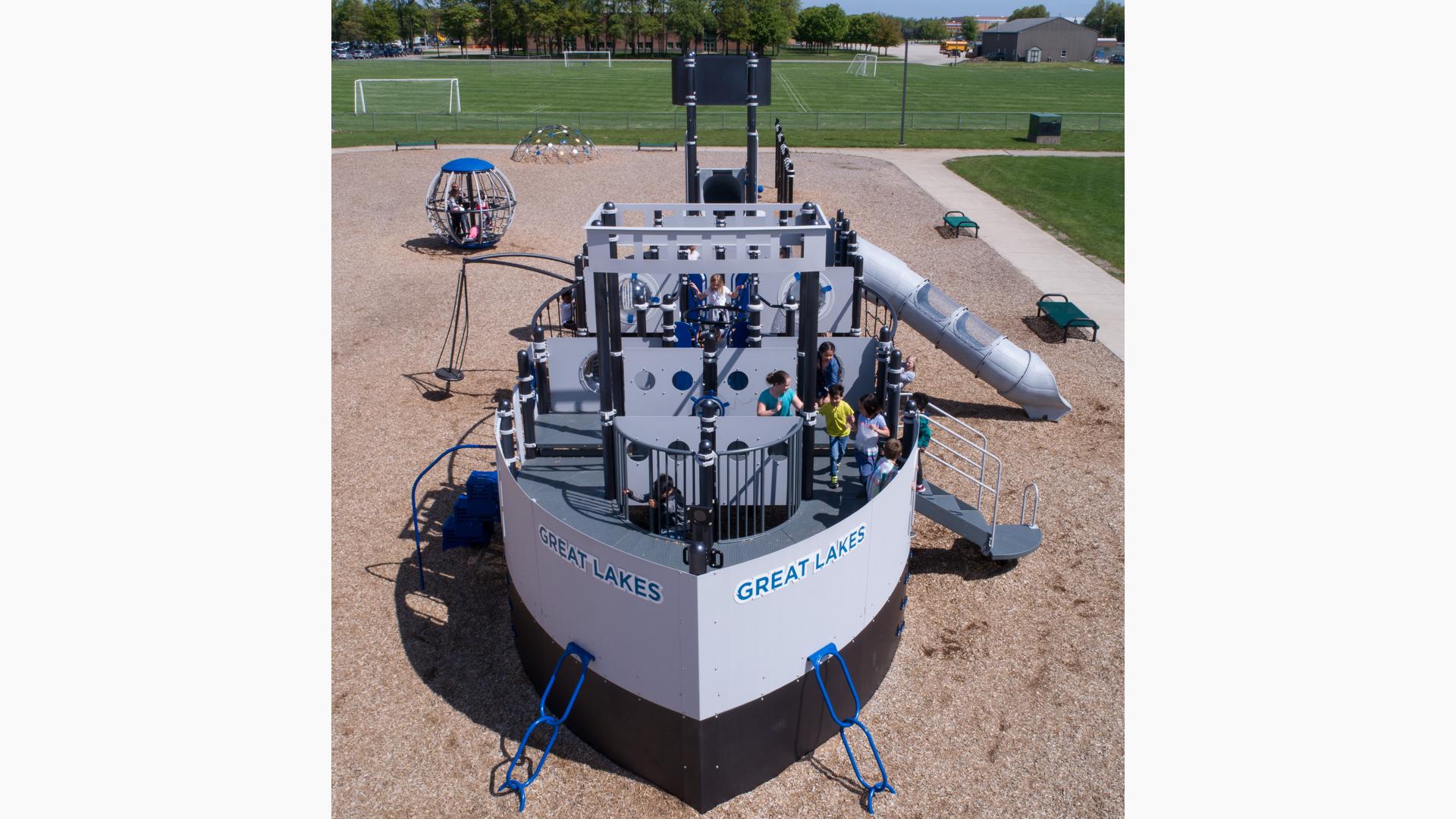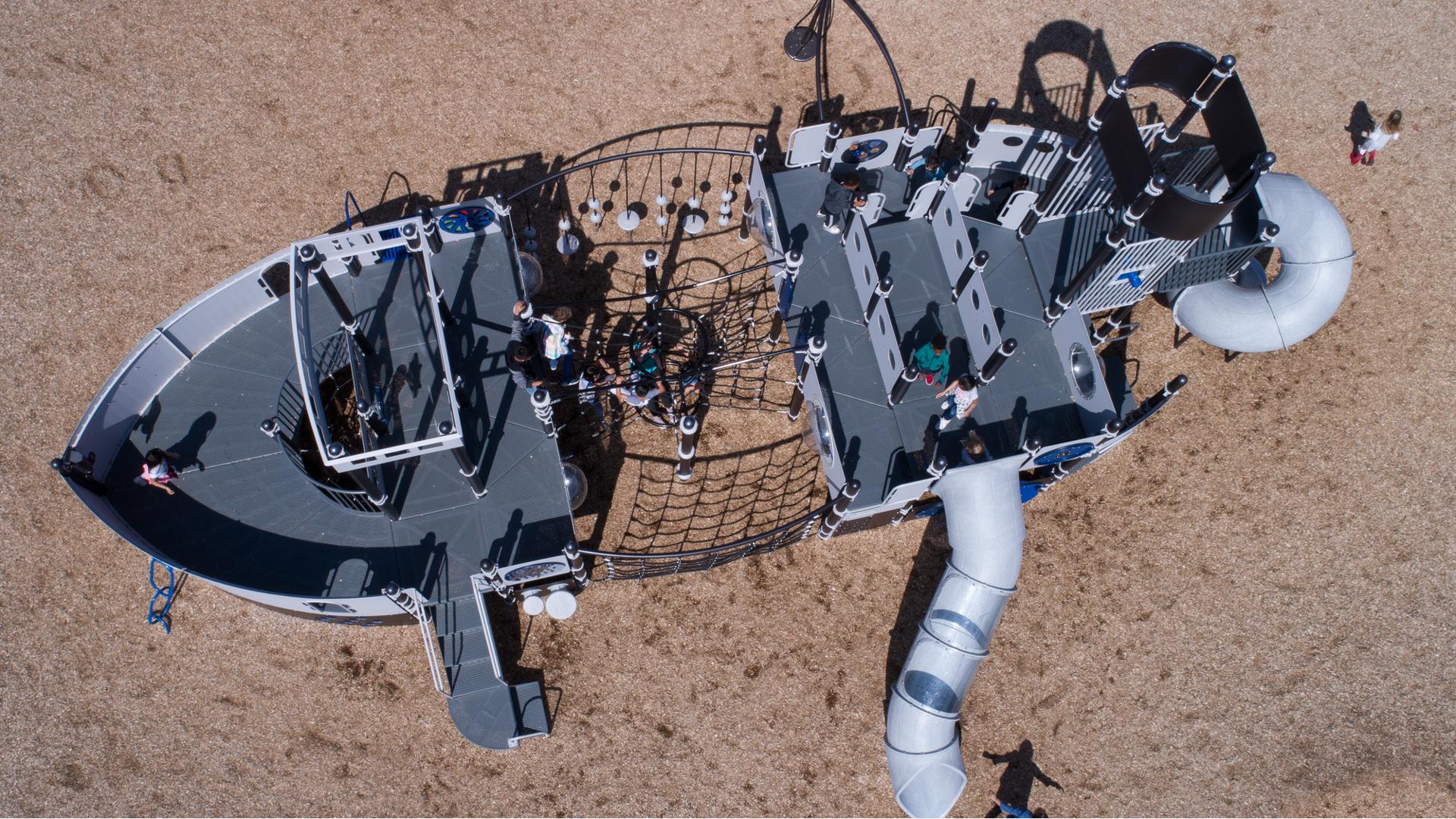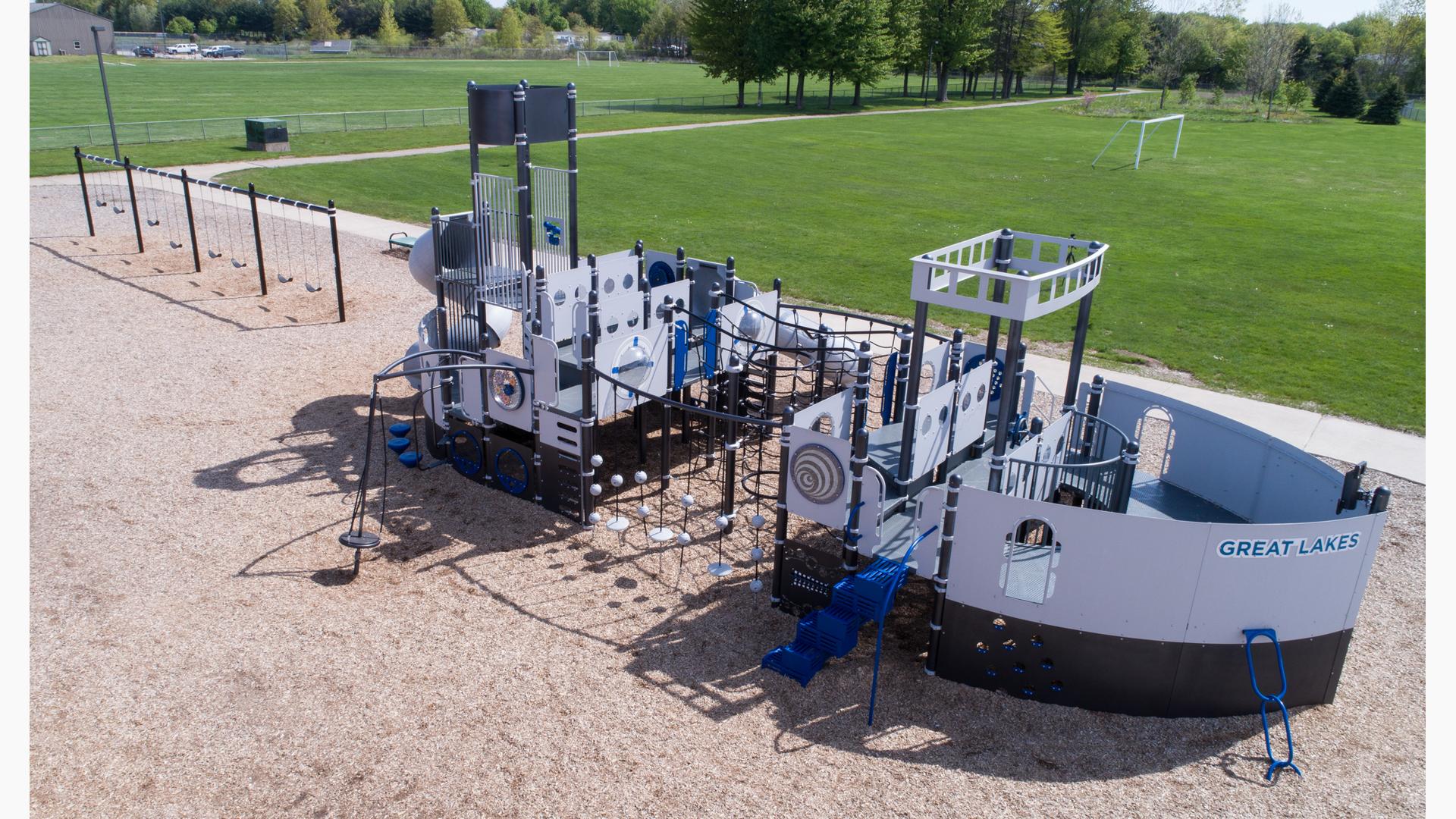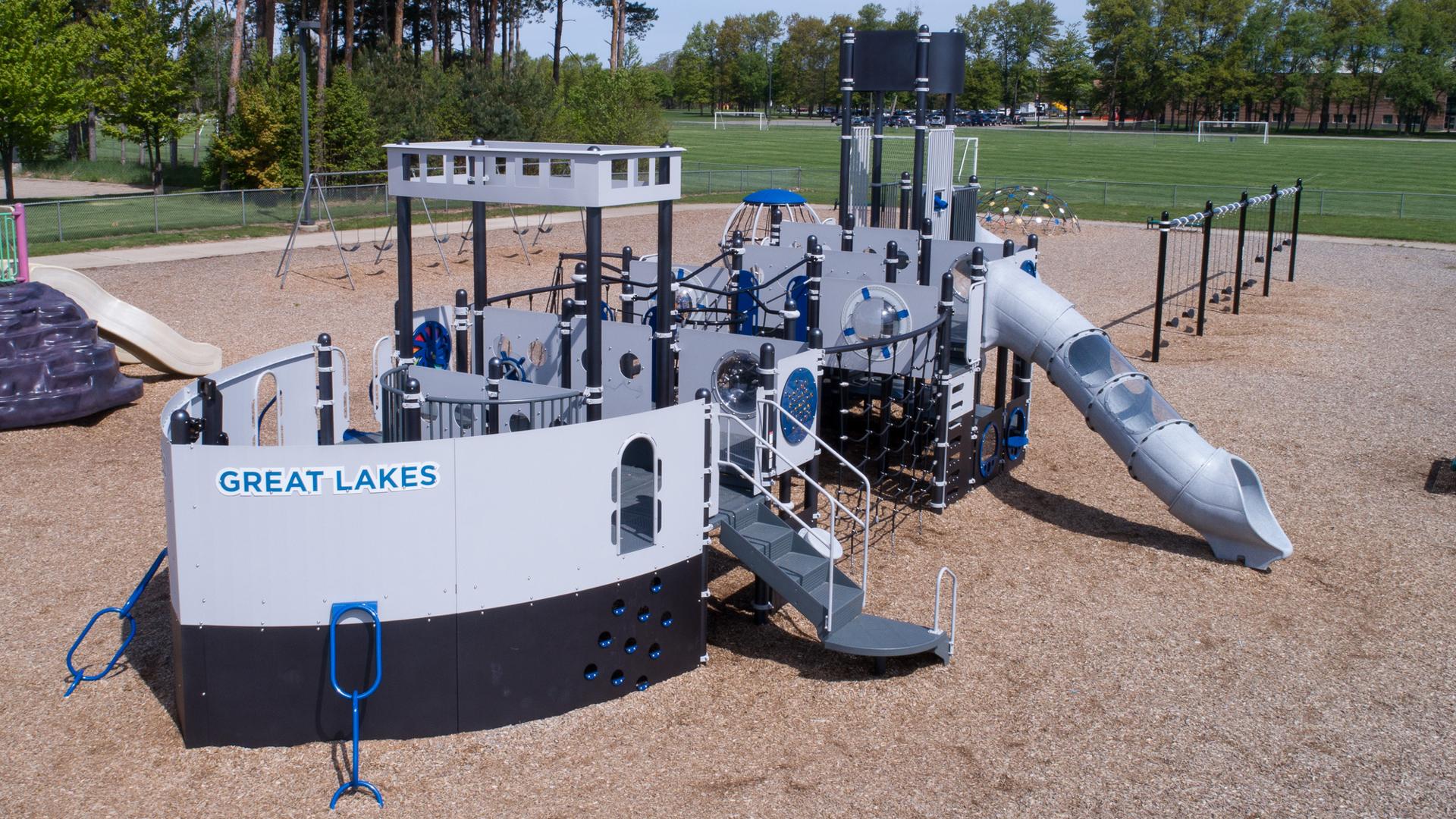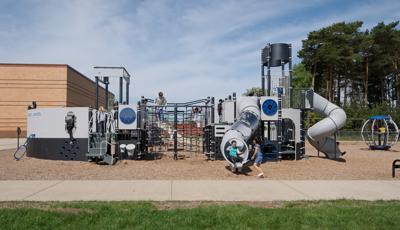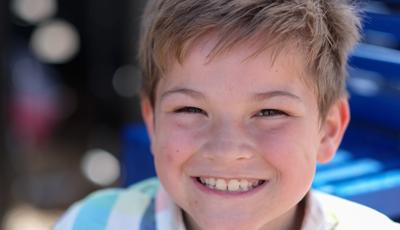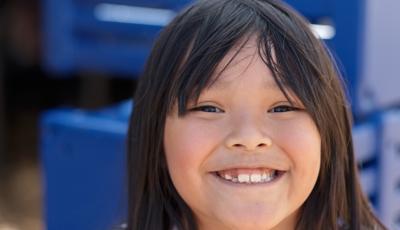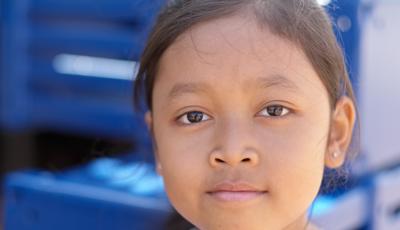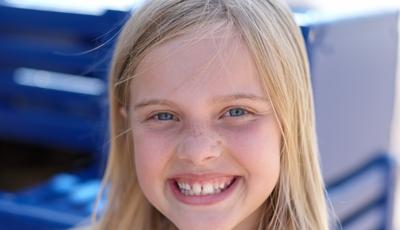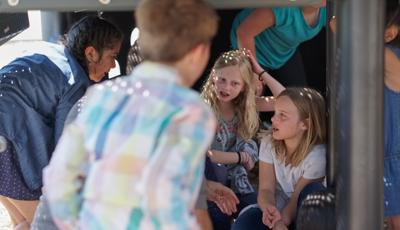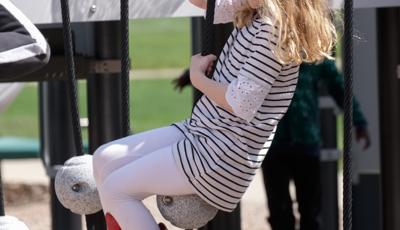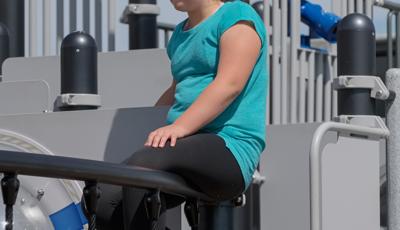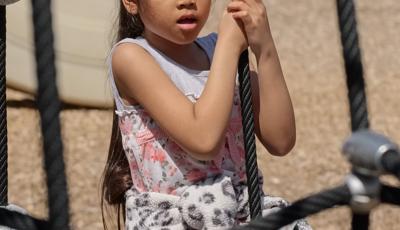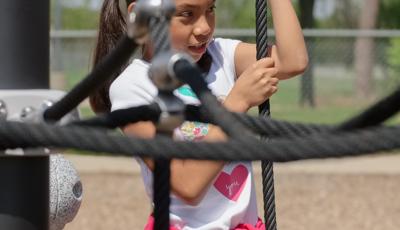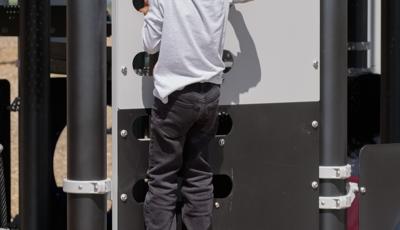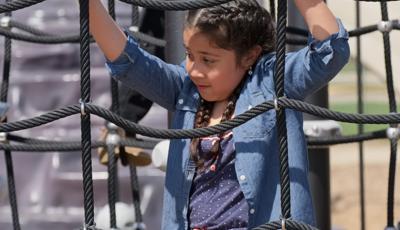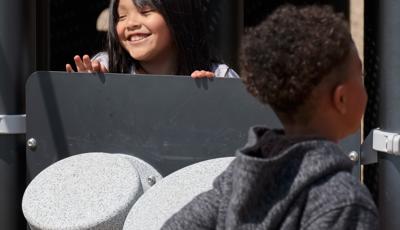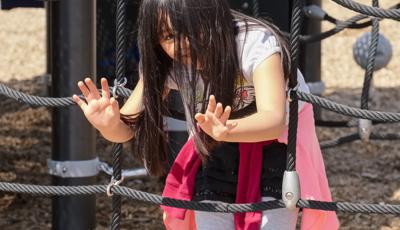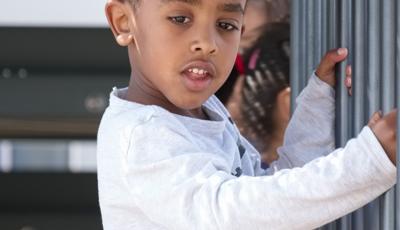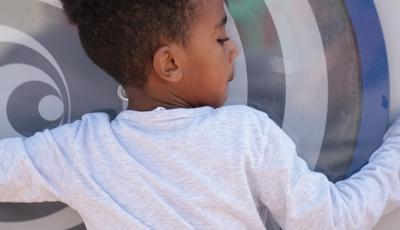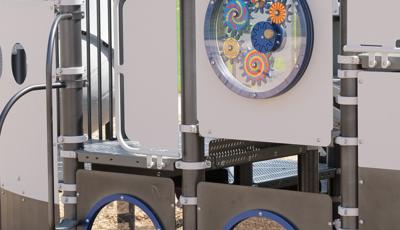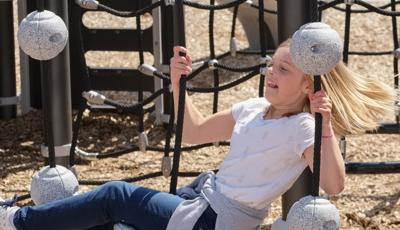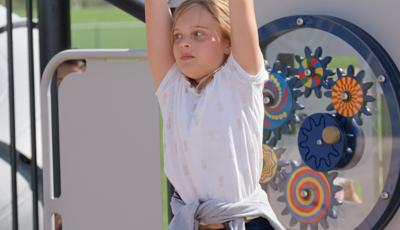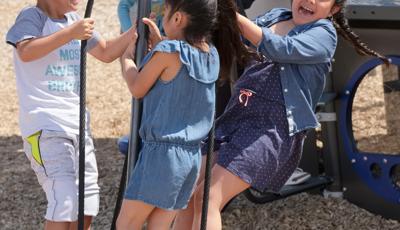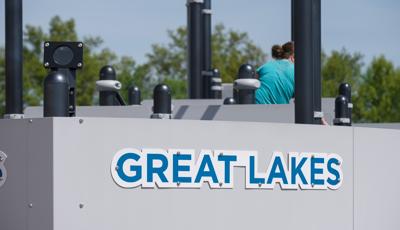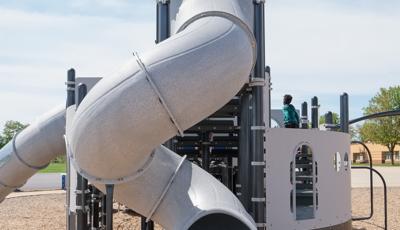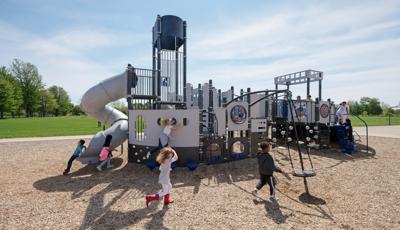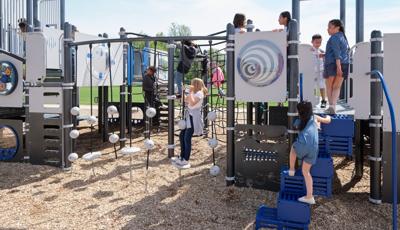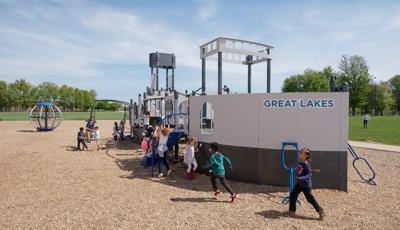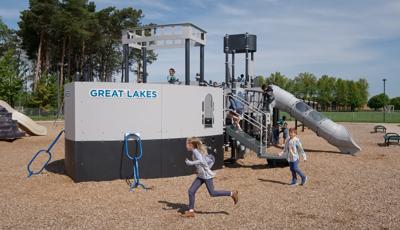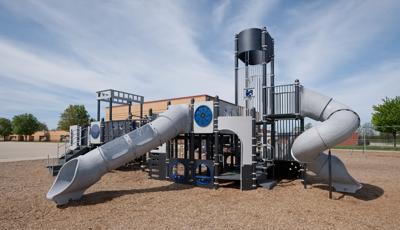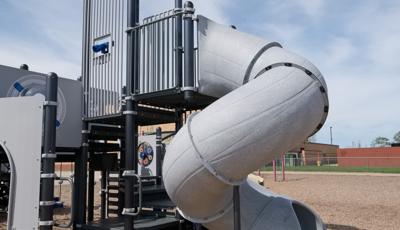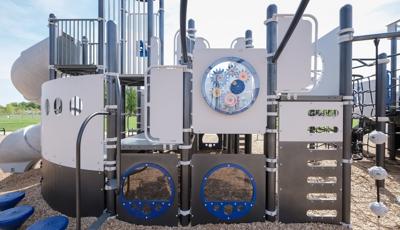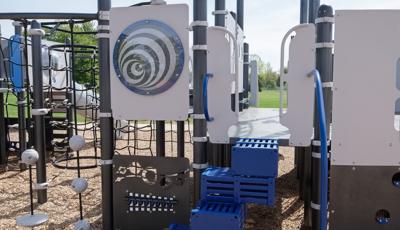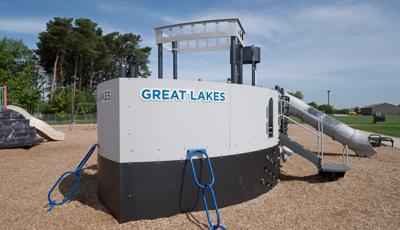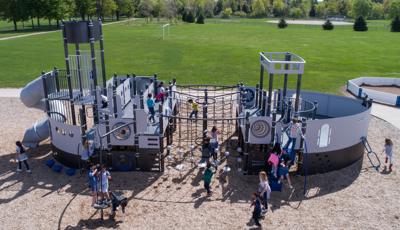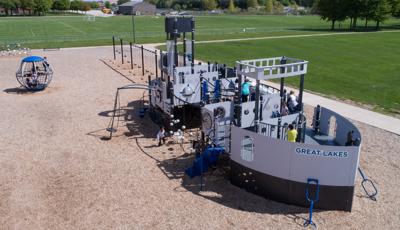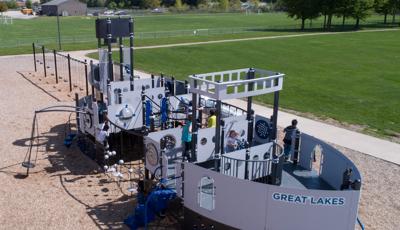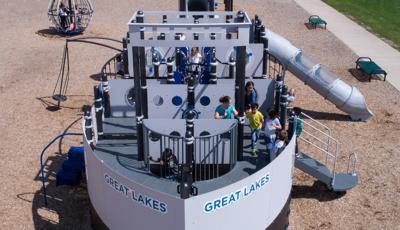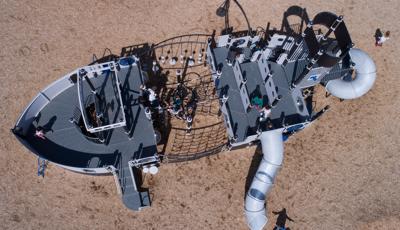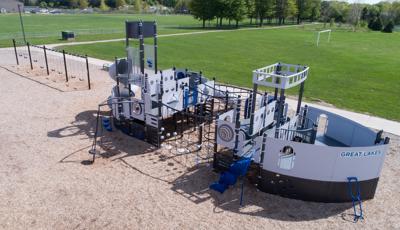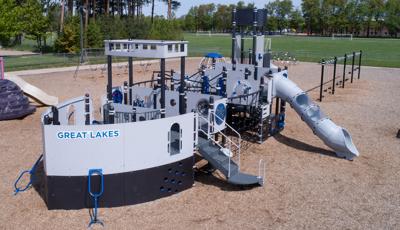 MI - Great Lakes Elementary School
Video features the ship themed playground with exciting play activities for students at the Great Lakes Elementary School in Holland Michigan.
[kids shouting and playing]
[video: overall view of ship themed custom playground structure featuring lots of net climbing elements and slides. Kids play on structure. Camera switches to overhead view, then to side view zoomed in on net climber.
Children slide down slides.]
[video: boy plays bongo panel. Camera pans to overall view of the structure. View zooms to gear shift panel where child spins colorful gears.]
[video: group of kids climb into Global Motion rotating climber and call for their friend to join].
Young girl: Aliyah hurry get on, over here Aliyah!
Young girl: [as she spins around on the interior of the climber.] There's a lot of cool stuff.
Young girl 2: It's fun and
[video switches to overhead view of play structure, focusing on large spiral slide.]
Young girl 2:It has lots of slides and we can slide down it.
Young girl 3: [Shouting from interior of Global Motion] Best playground ever!
Young girl 4: There's a variety of different items and so if you want to play with this, or you can play with that.
[video: girl climbs through netting structure, switches view to girls looking through a telescope over the playground off the ship.
[kids shout commands to each other to run the ship.]
Young boy: [looking through telescope and pointing as he shouts to his friends.] A ship, that right there, do you see it?
[video: kids wave through window portals of ship]
[video: young girl blows kiss to camera. Camera switches to groups of kids all waving, then pans to "Great Lakes" logo aside of the front of the boat. Girl looks up from telescope and waves to camera. Landscape Structures Logo appears.]
Product Lines/ Categories
Design/CAD Files for this Playground
Design files are not available for this custom design. Contact your local playground consultant for additional details.
Design Standards
Price Range (USD)
$200K-$500K+
Pricing for custom playground equipment varies. For international and exact pricing, please contact your local playground consultant.
Contact Your Consultant
What better way to honor Great Lakes Elementary School than with a ship-themed playground. From the bow of the ship to the stern, there are plenty of play activities available for students. A telescope, net climbers, bridges, slides, activity panels and much more keep kids ages 5 to 12 engaged and coming back for more during recess. In addition to the main playstructure, playground swings and the Global Motion® offer even more fun for students.
Installed: April 2018
Our color palettes offer a range of options to customize your projects
Our state of the art materials make our playgrounds stand out.
We've created a global network of local playground experts to be at your side, every step of the way. With an average of 20 years of experience, our playground consultants are knowledgeable and personable. They will guide you through product pricing and specifications, customization, financing options, community builds, on-time deliveries, maintenance, finding replacement parts, and service questions.
Playground consultant for this project
Find a Playground Consultant Near You
Contact Your Consultant
Related Playgrounds & Designs