Ames Miracle Field and Inclusive Playground at Inis Grove Park
Ames, IA USA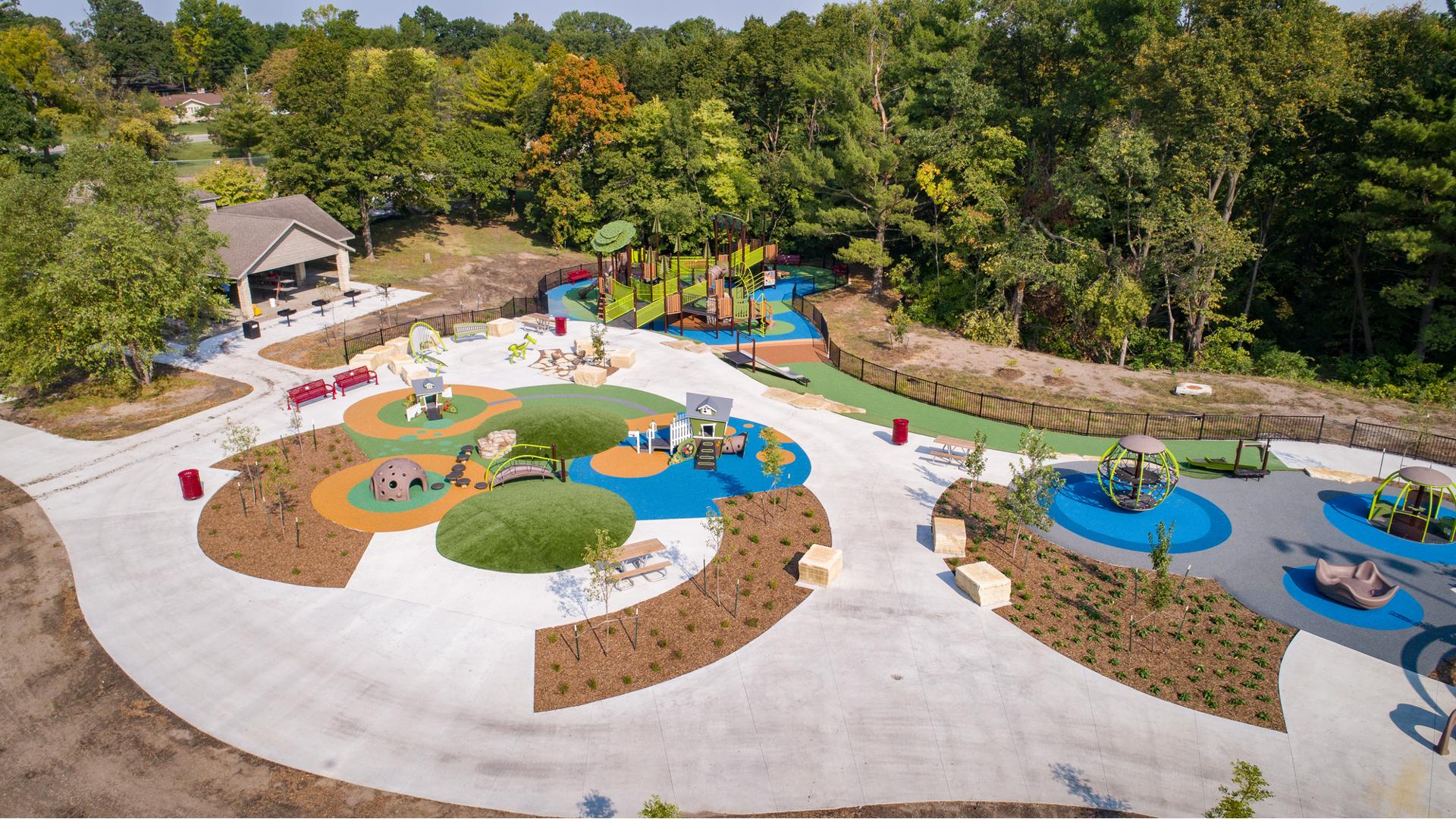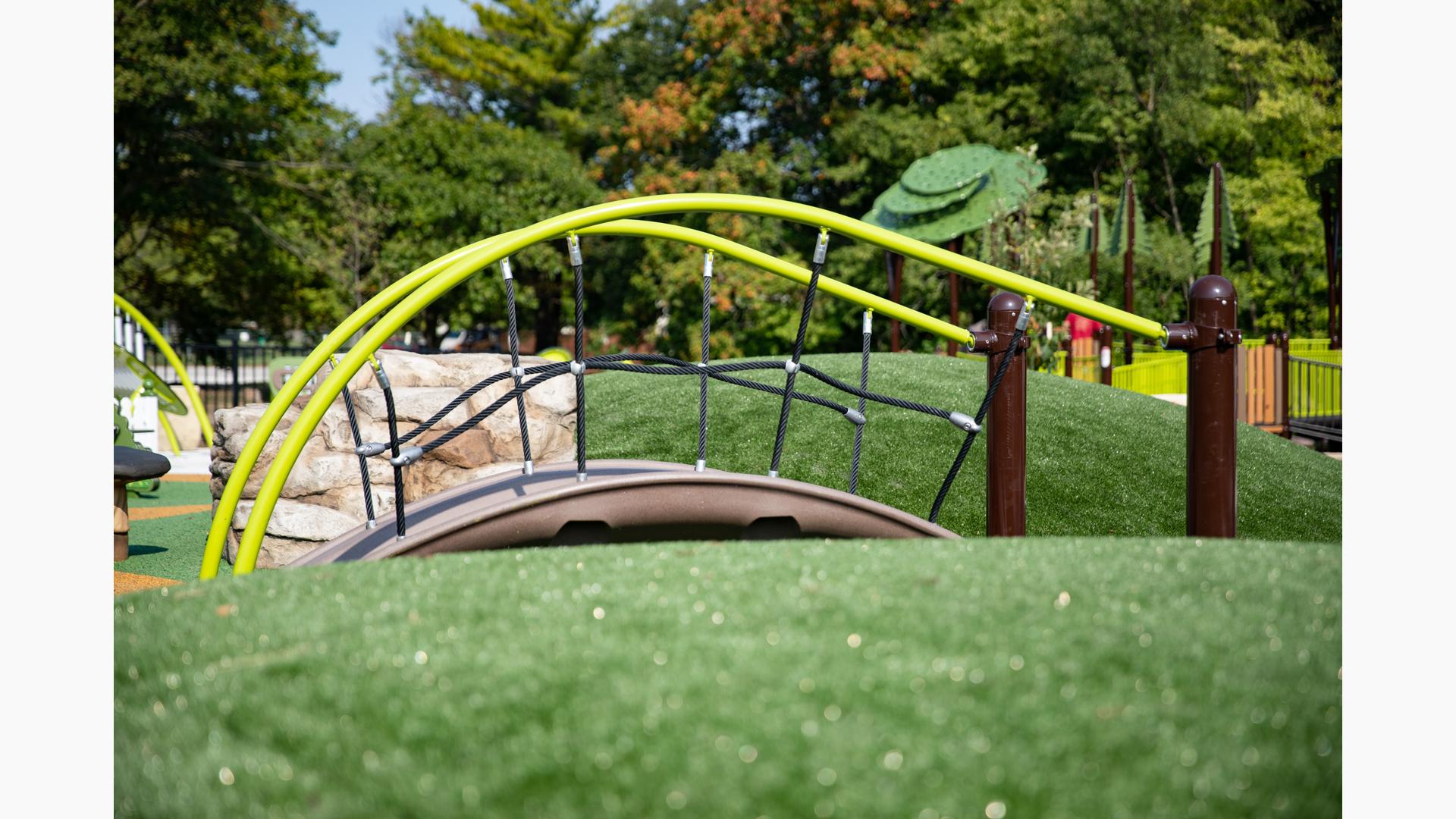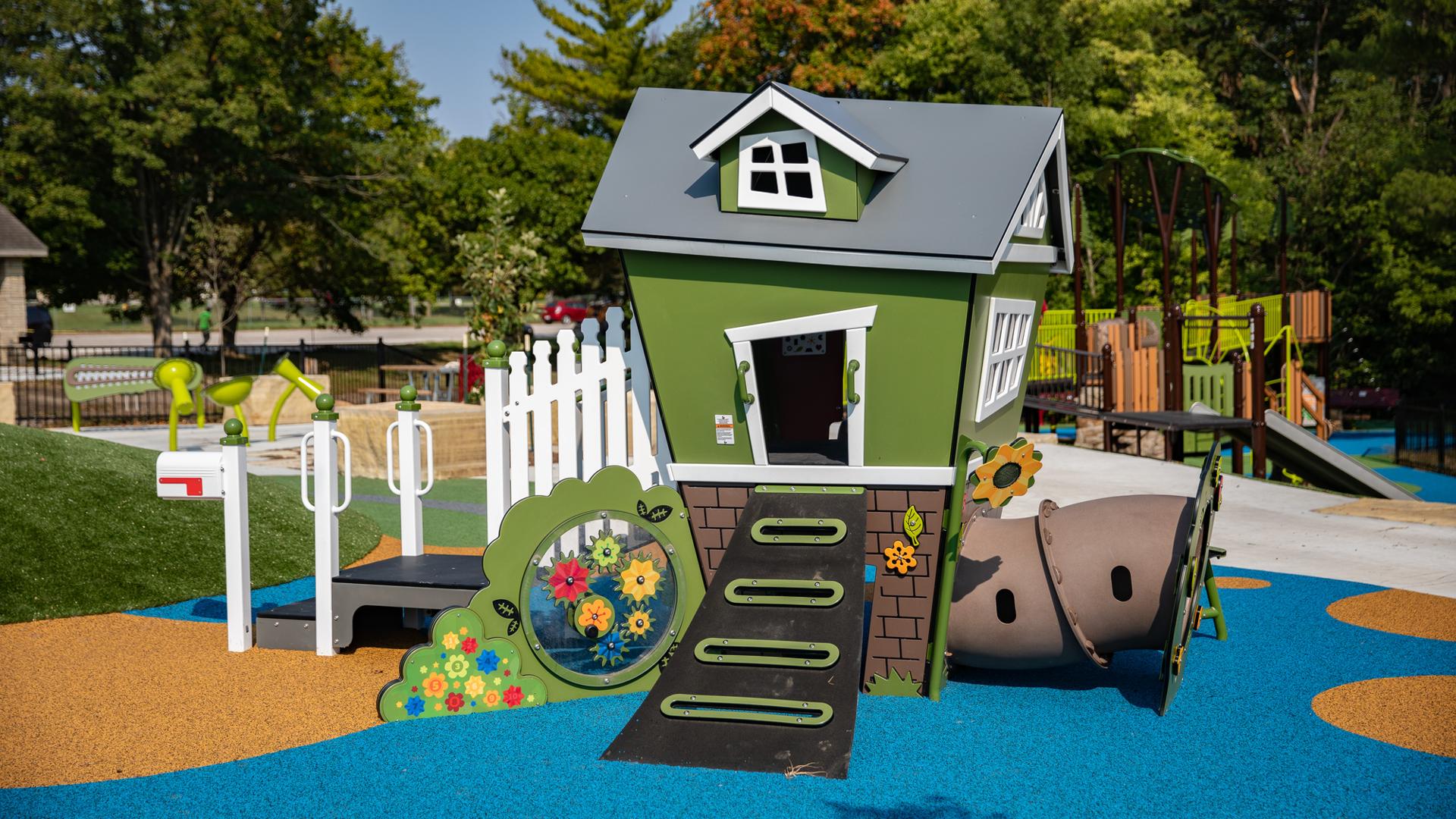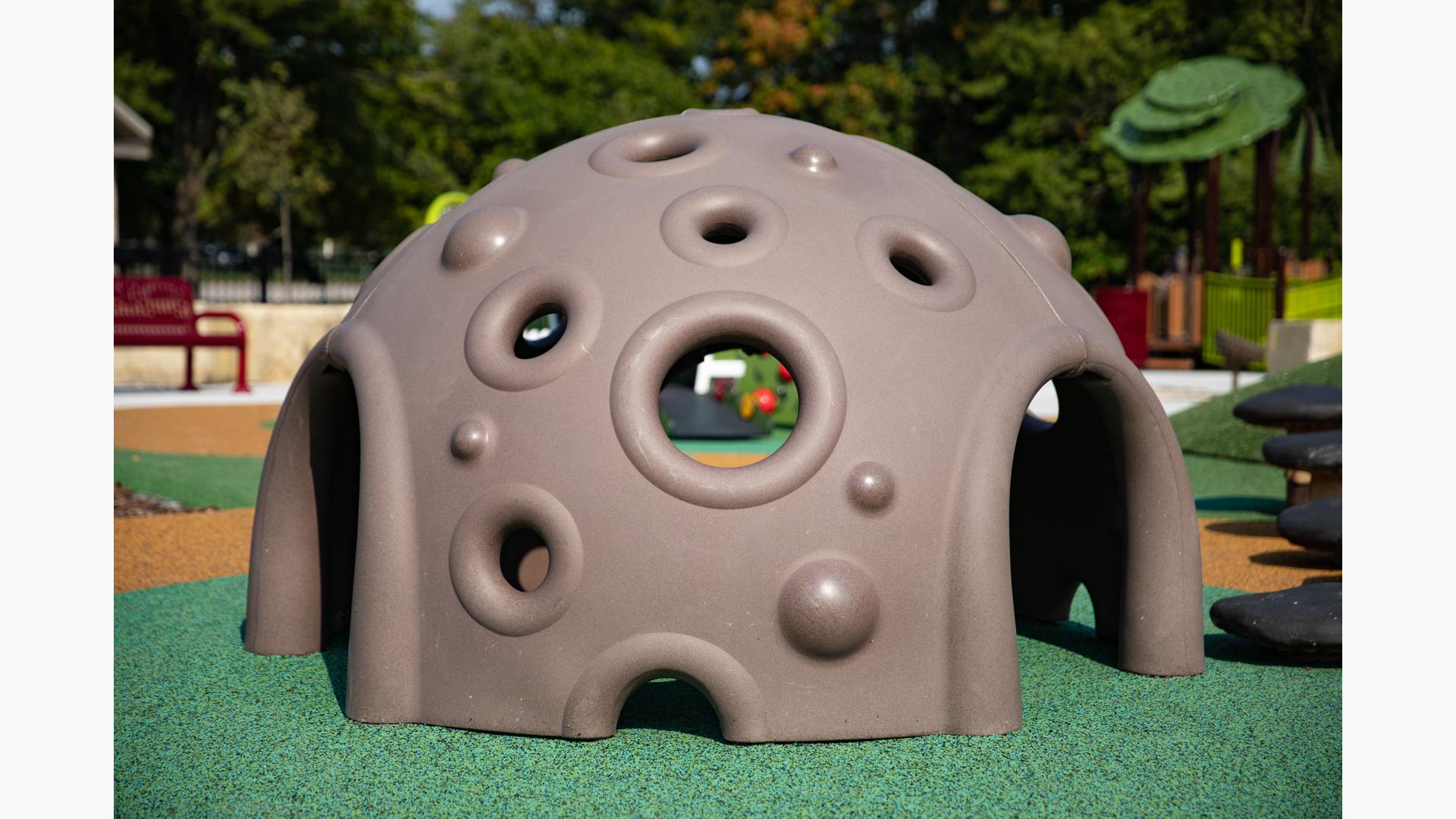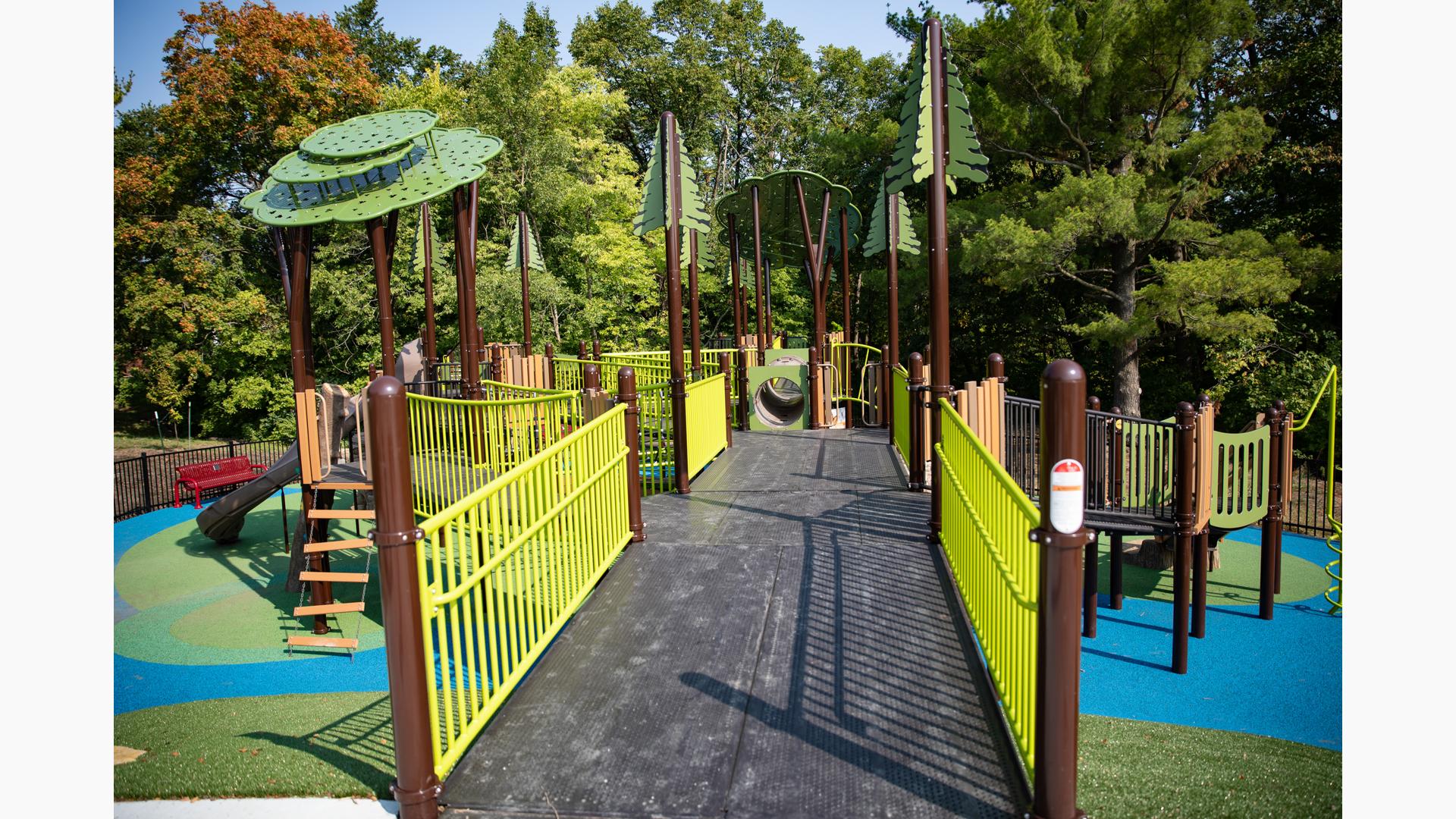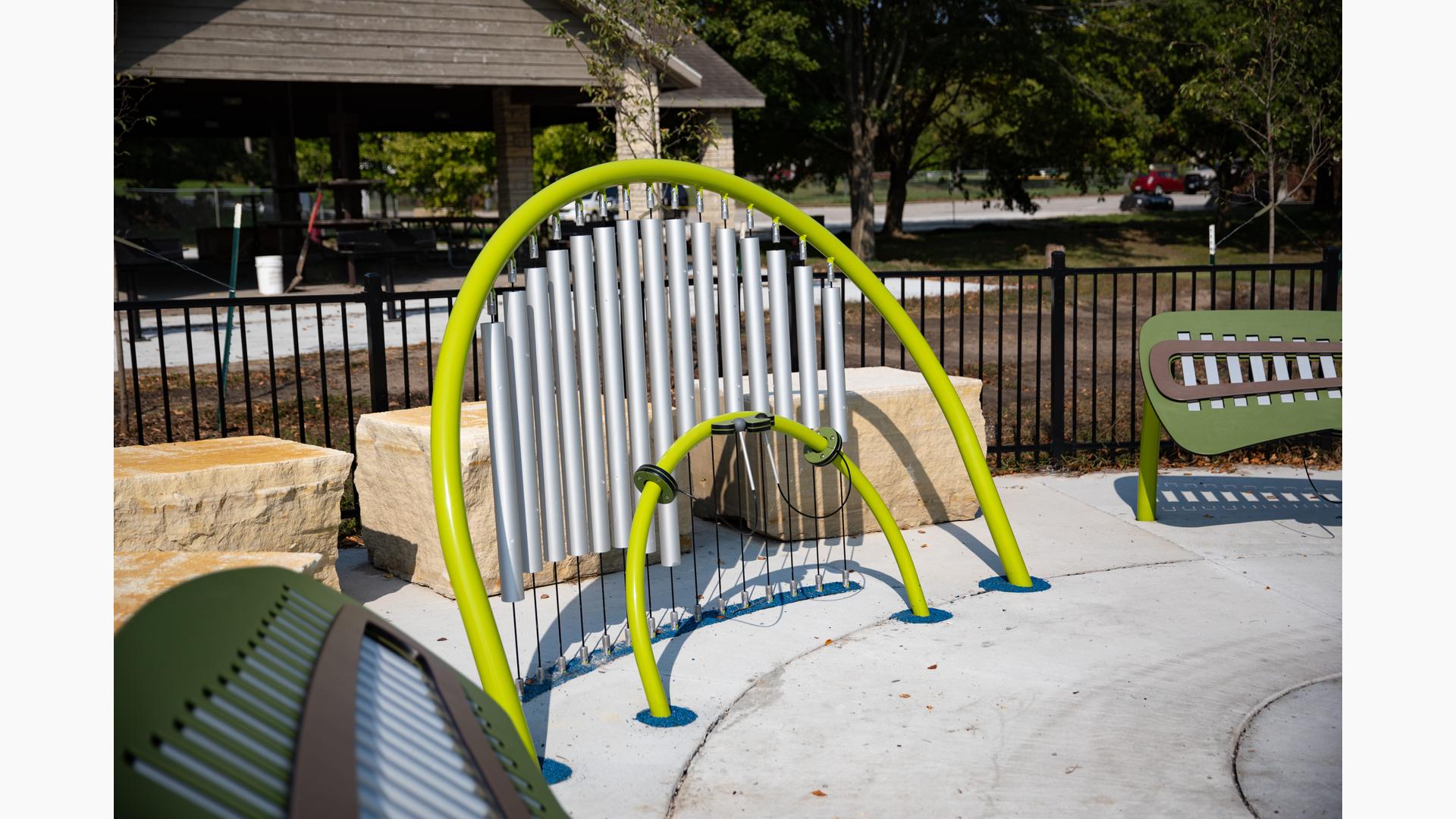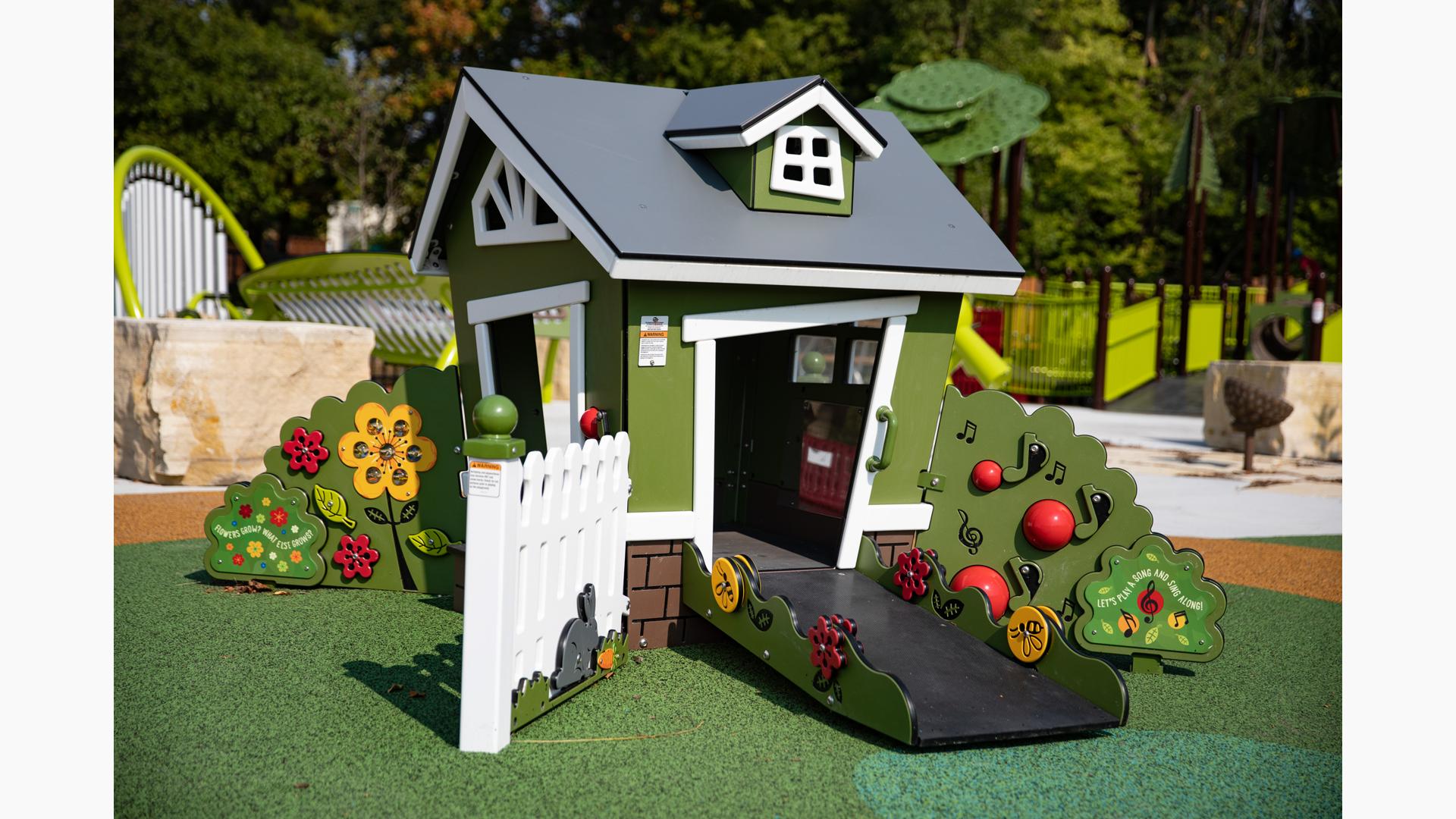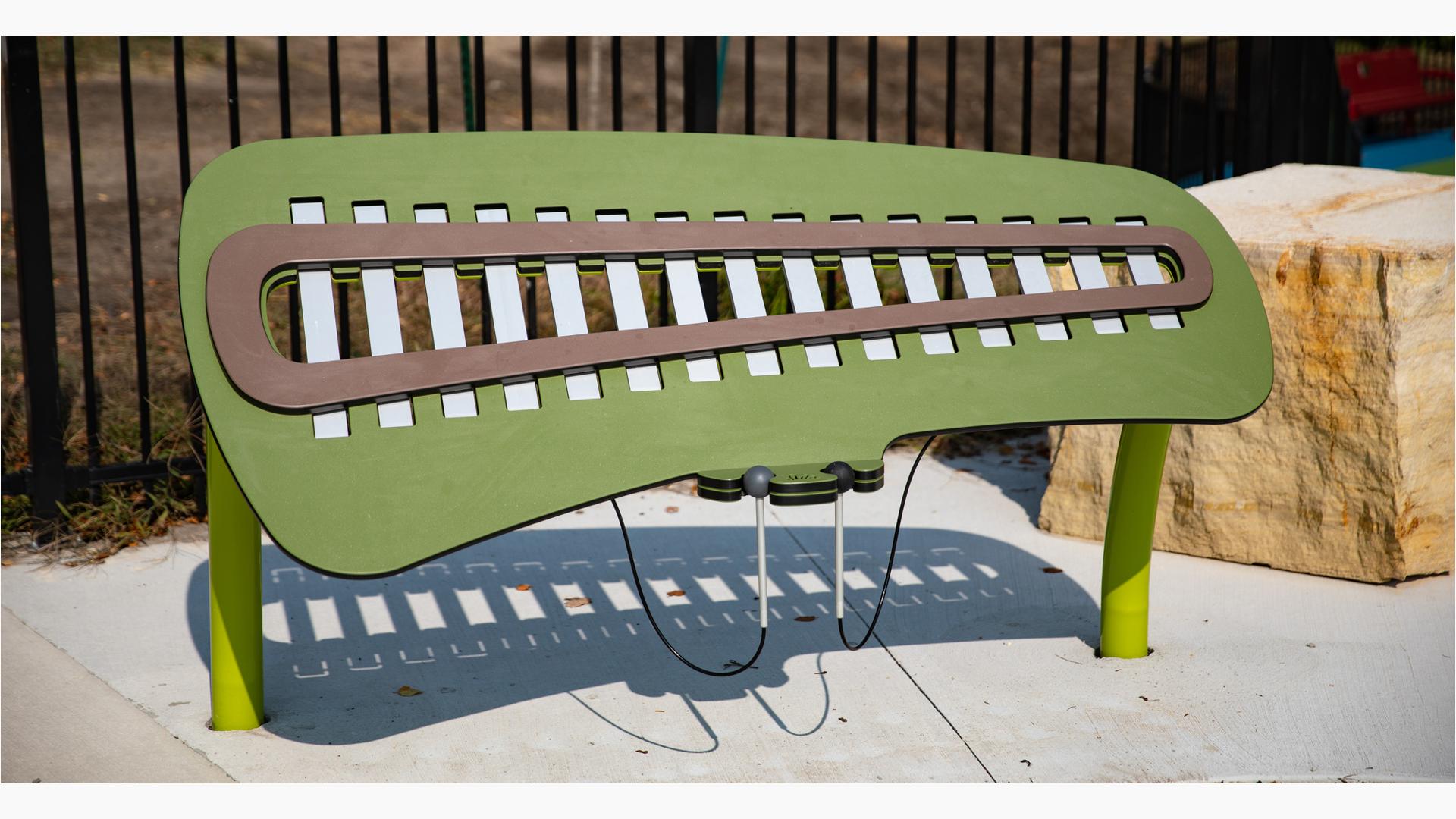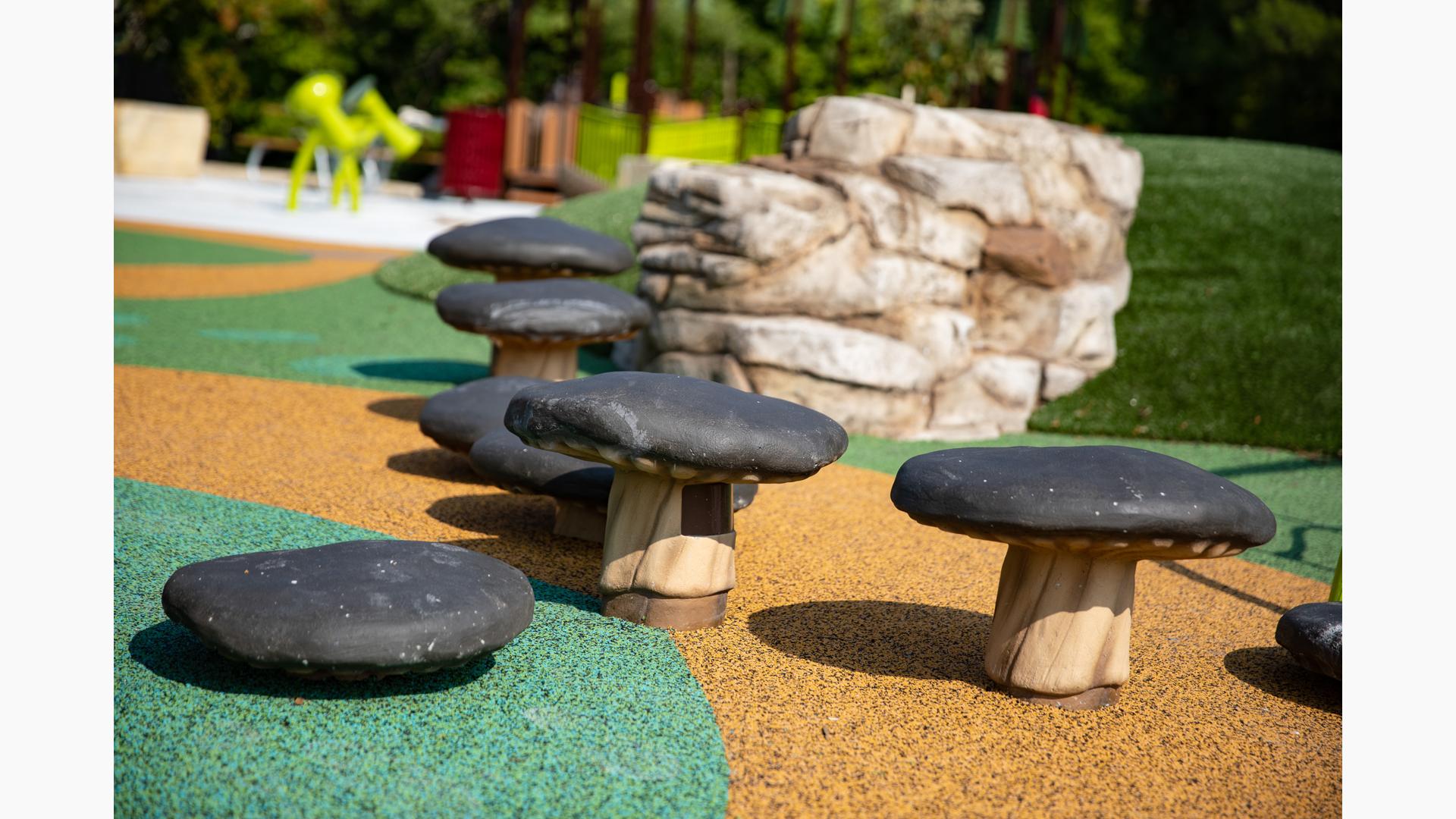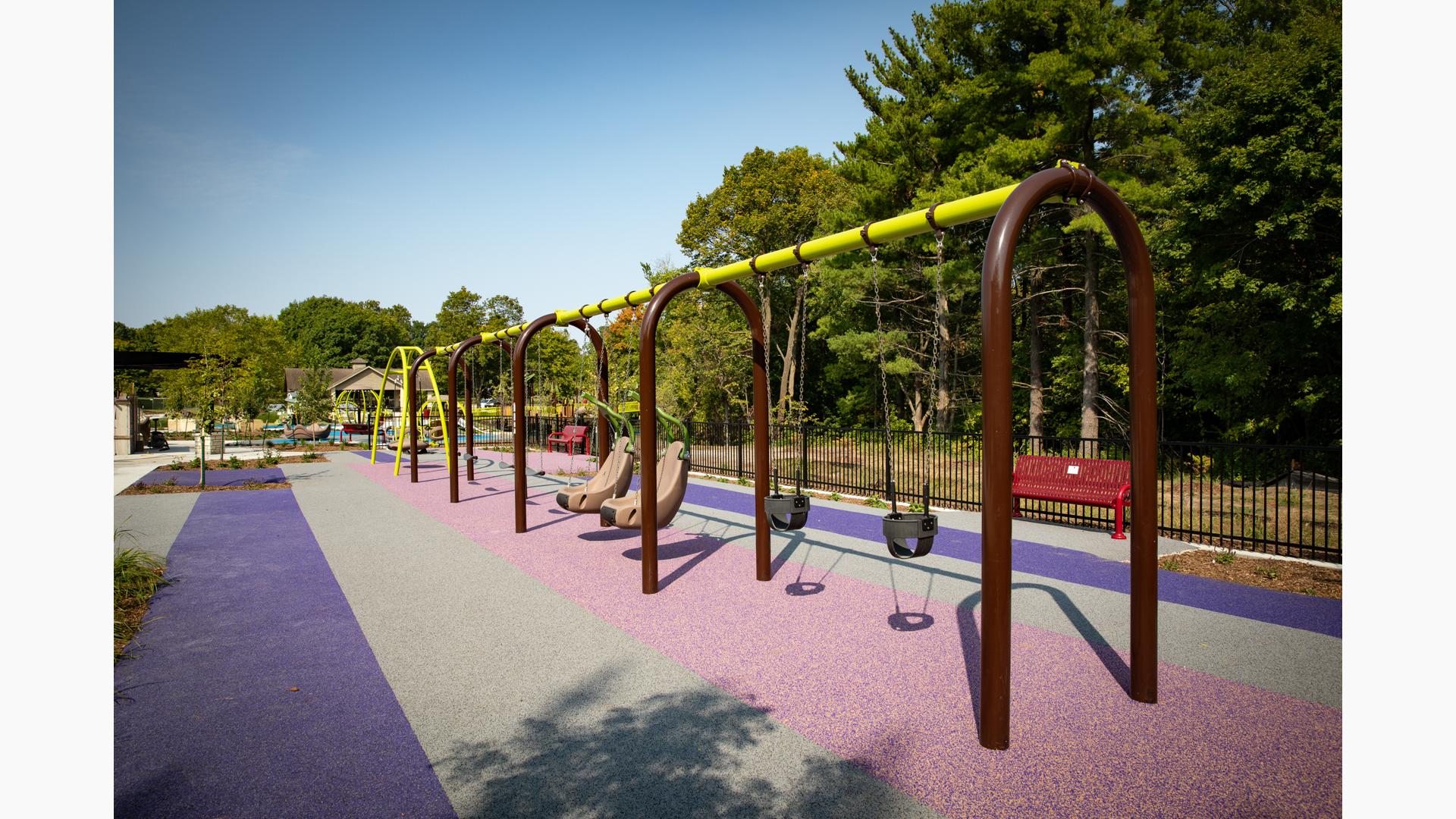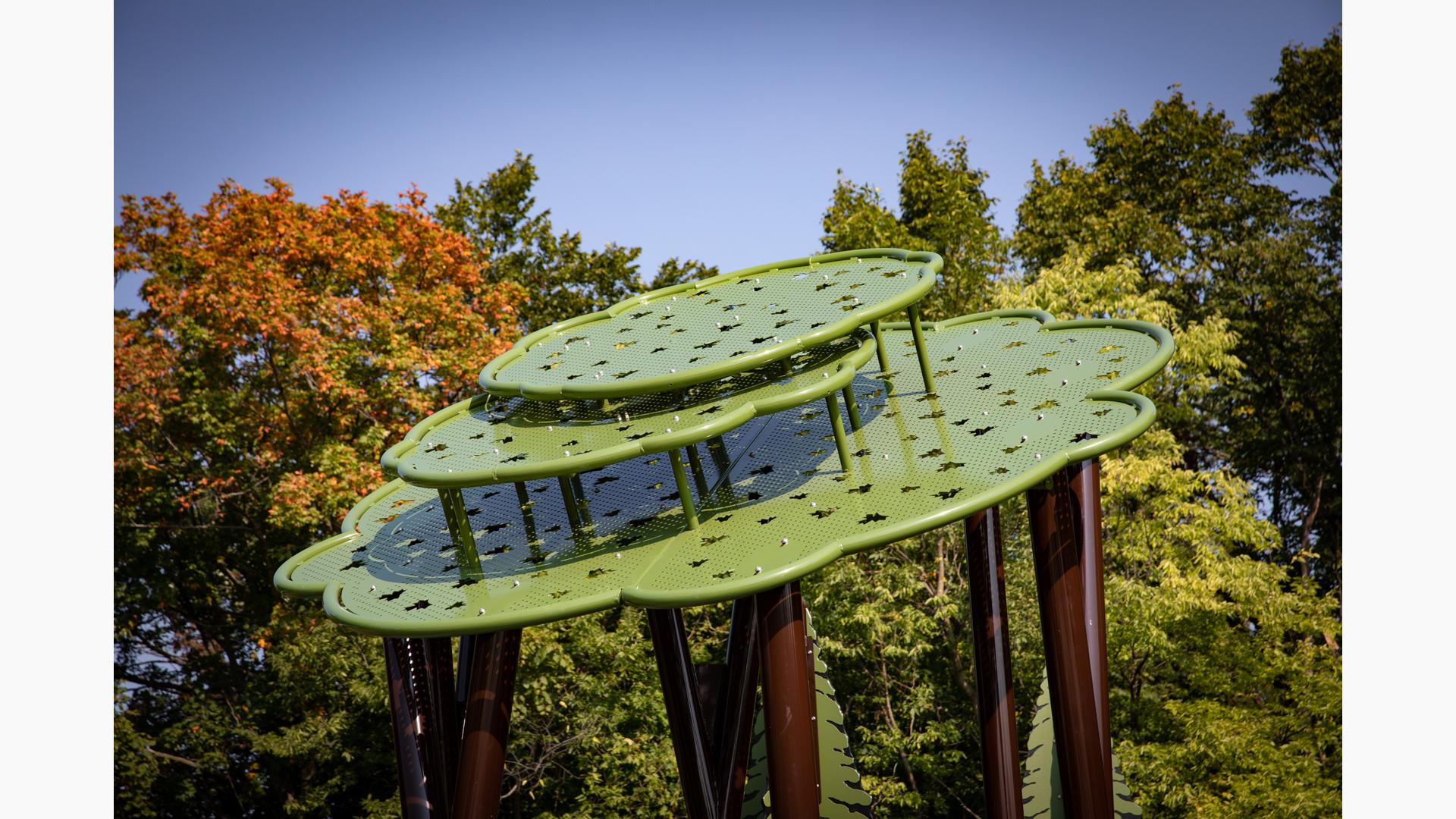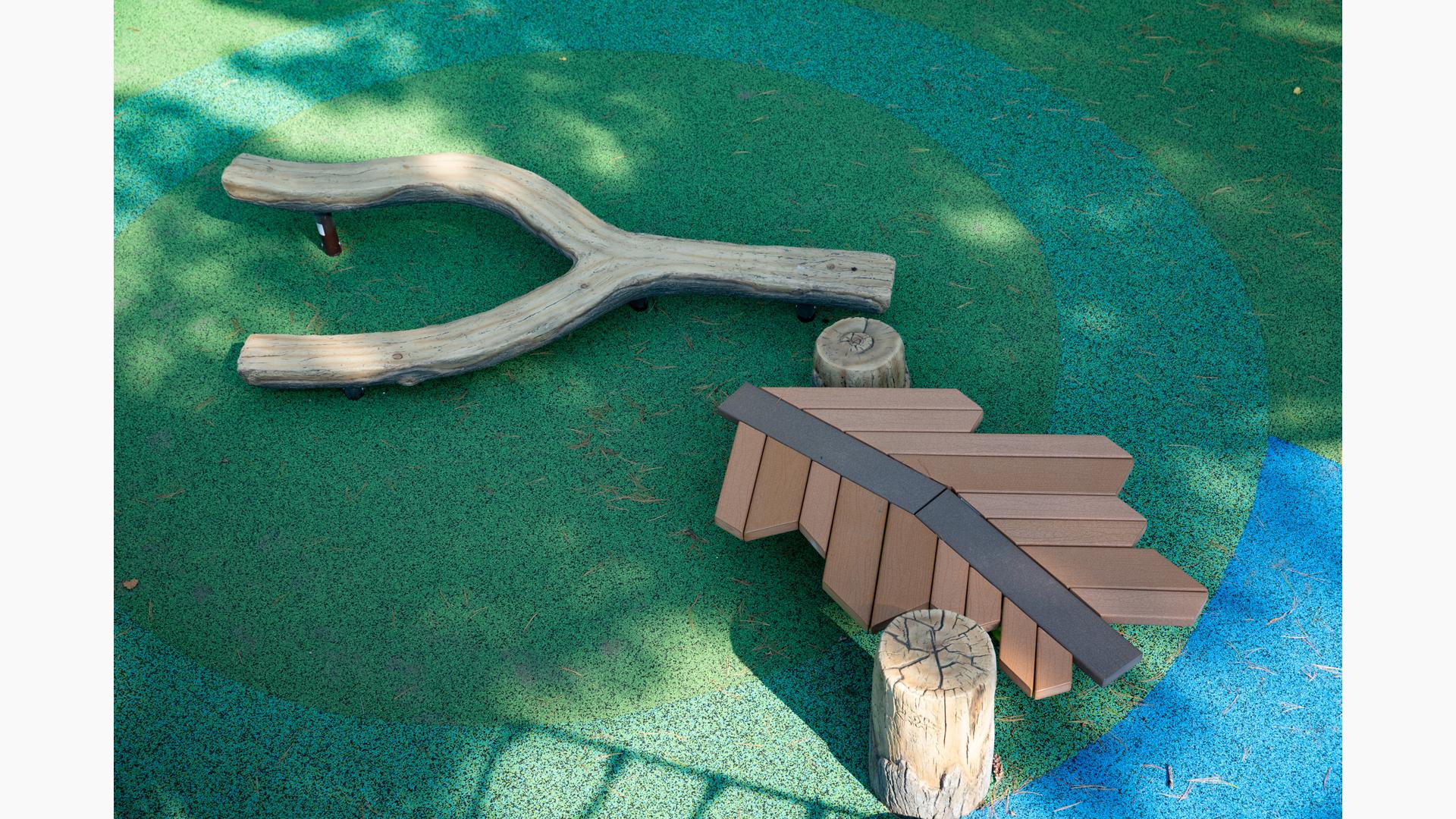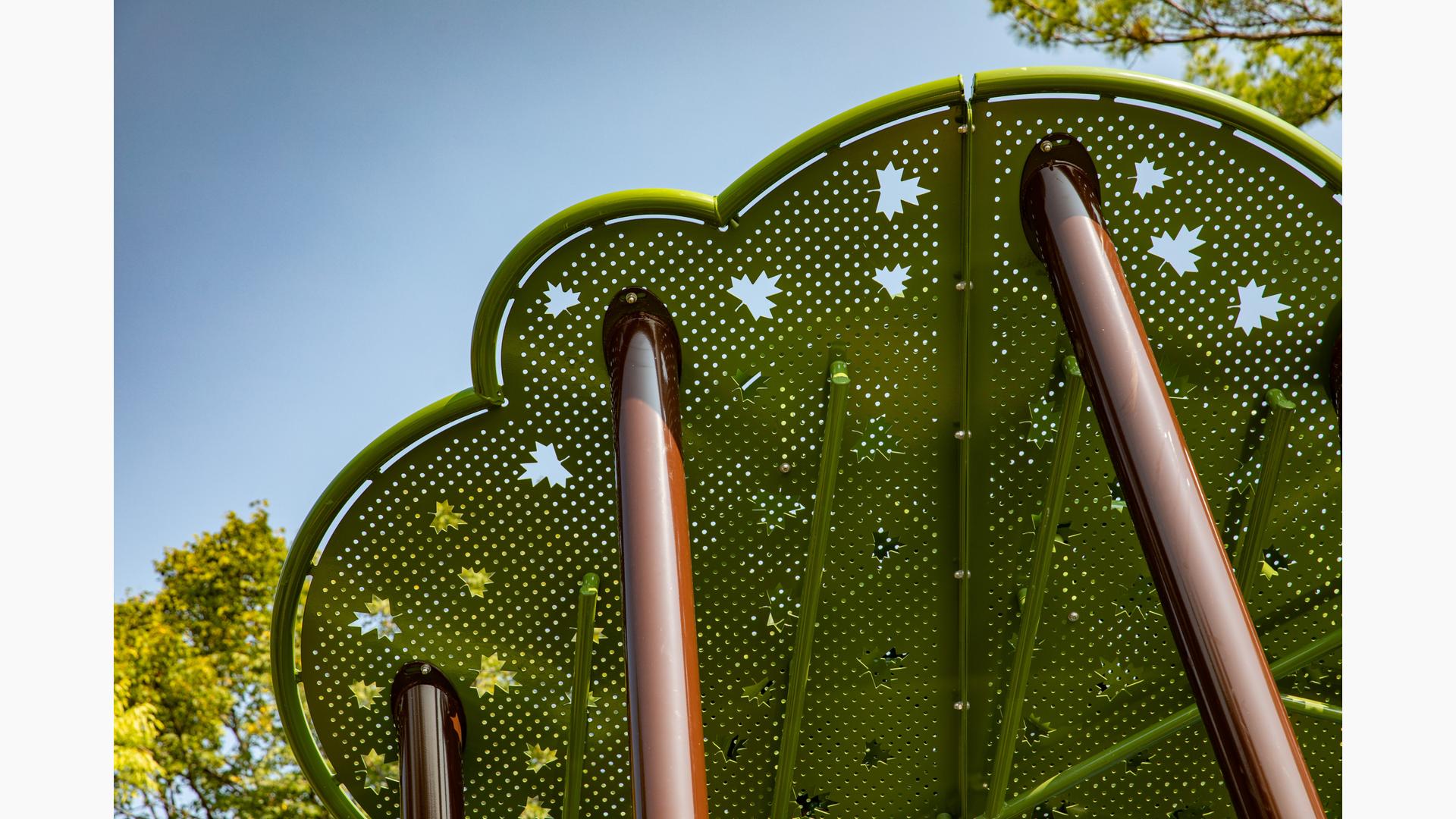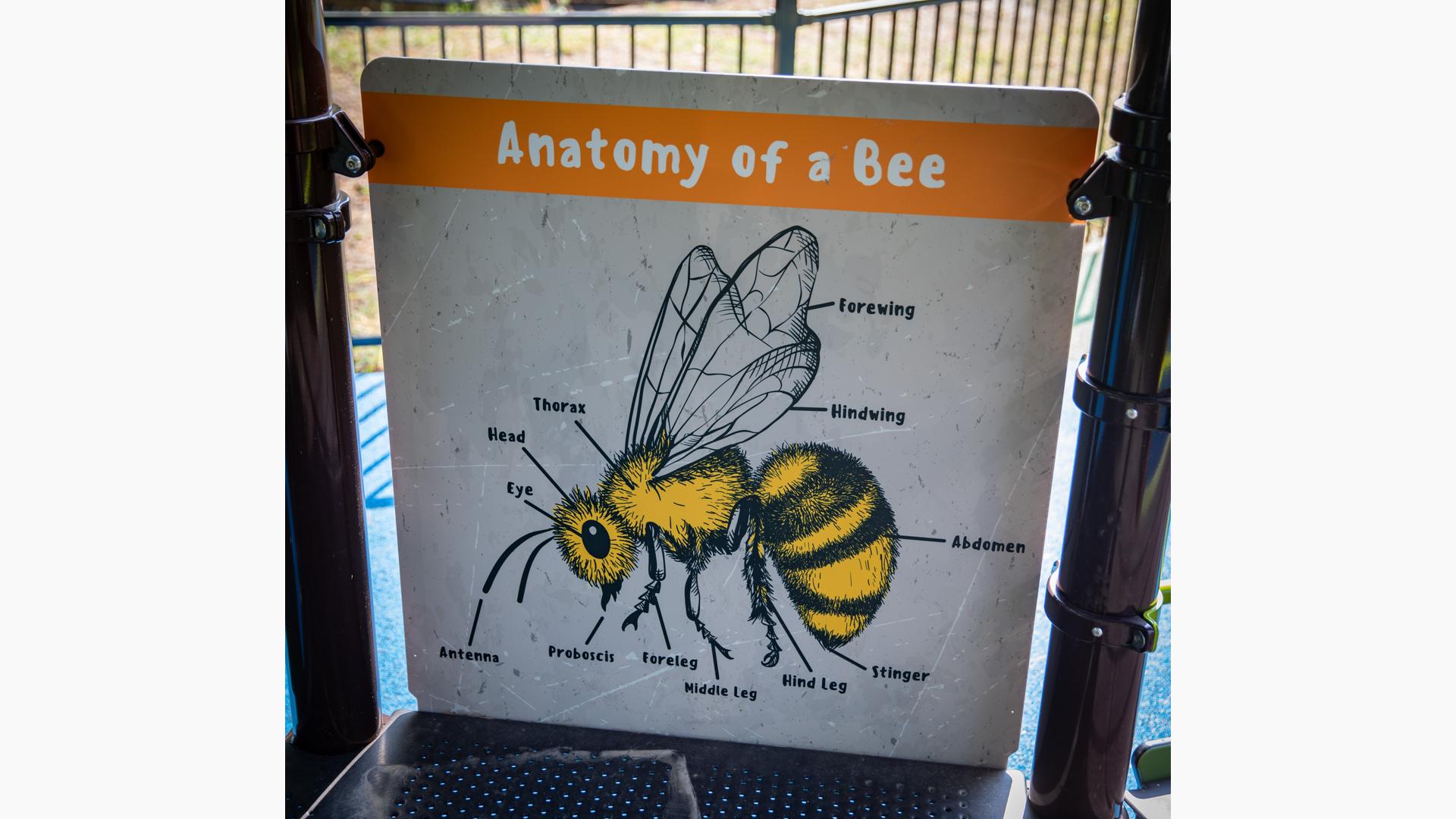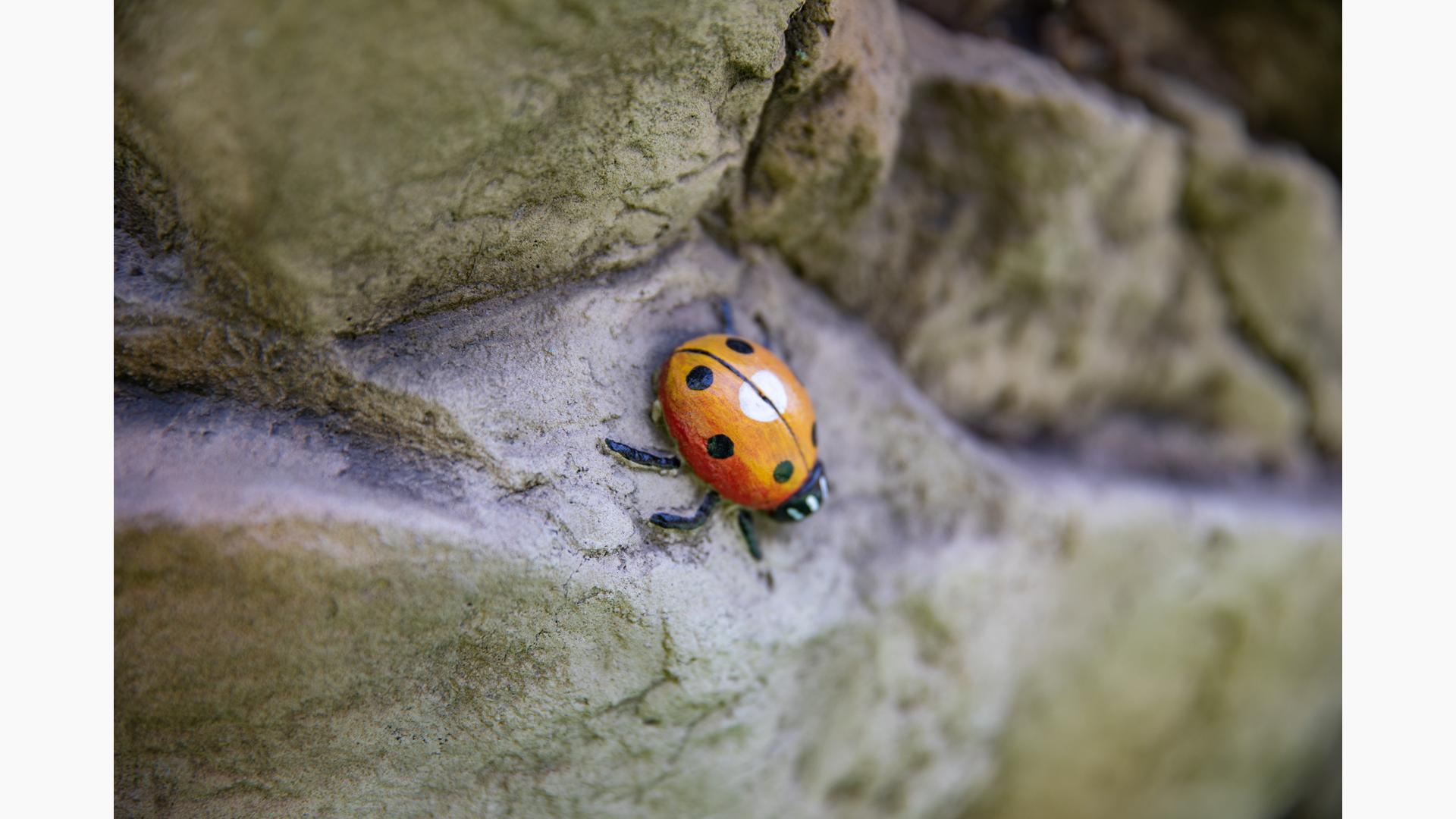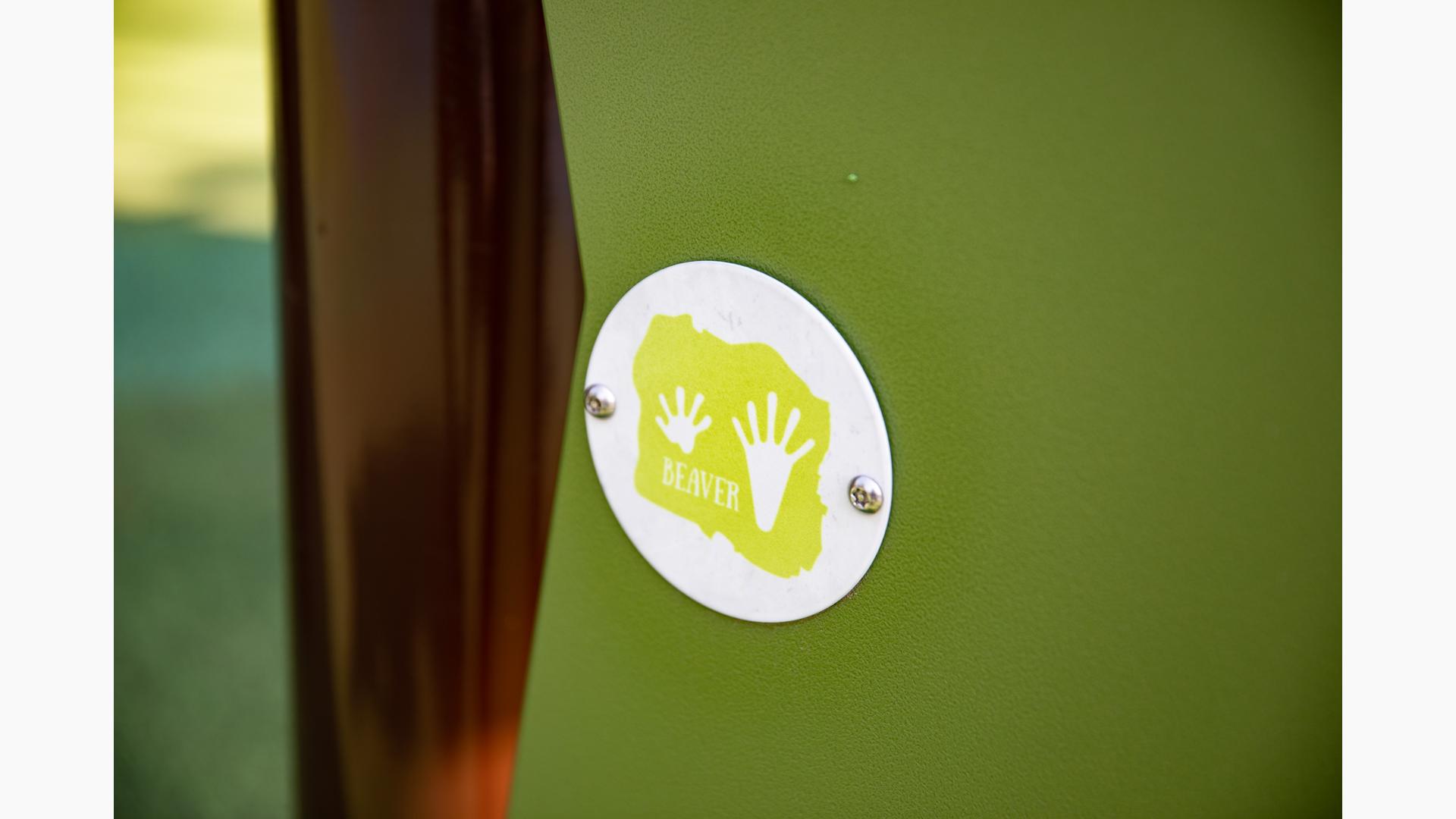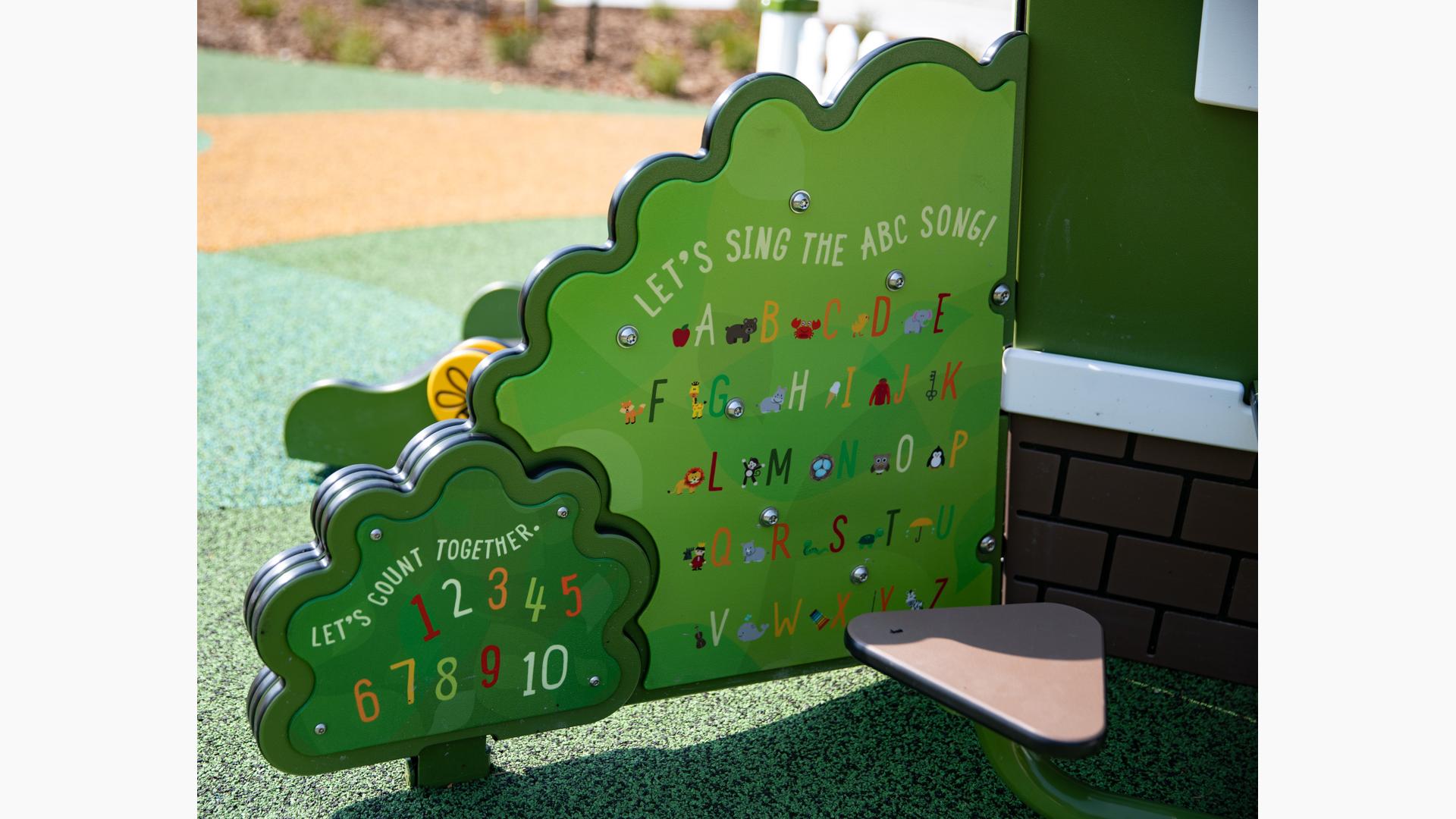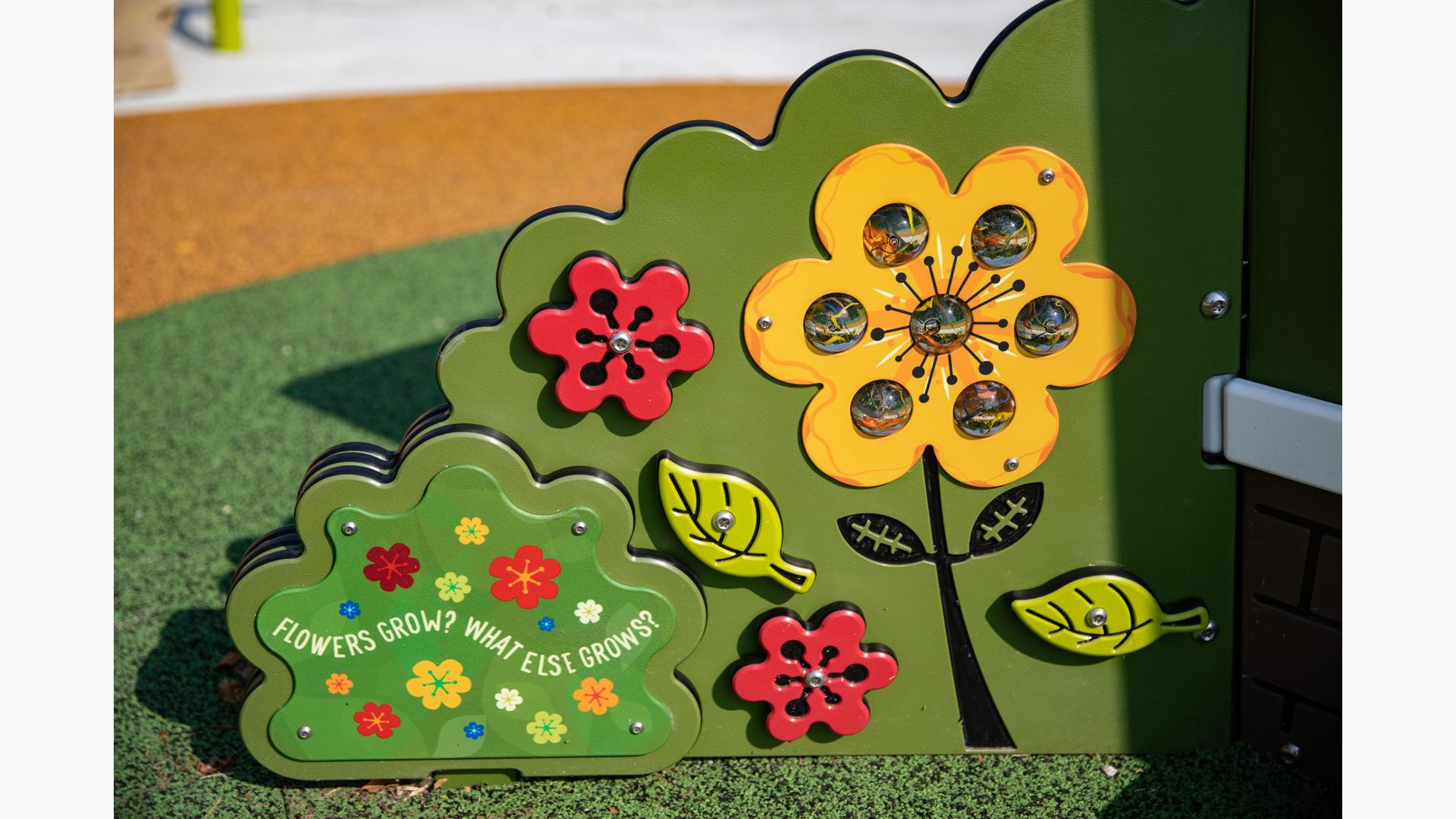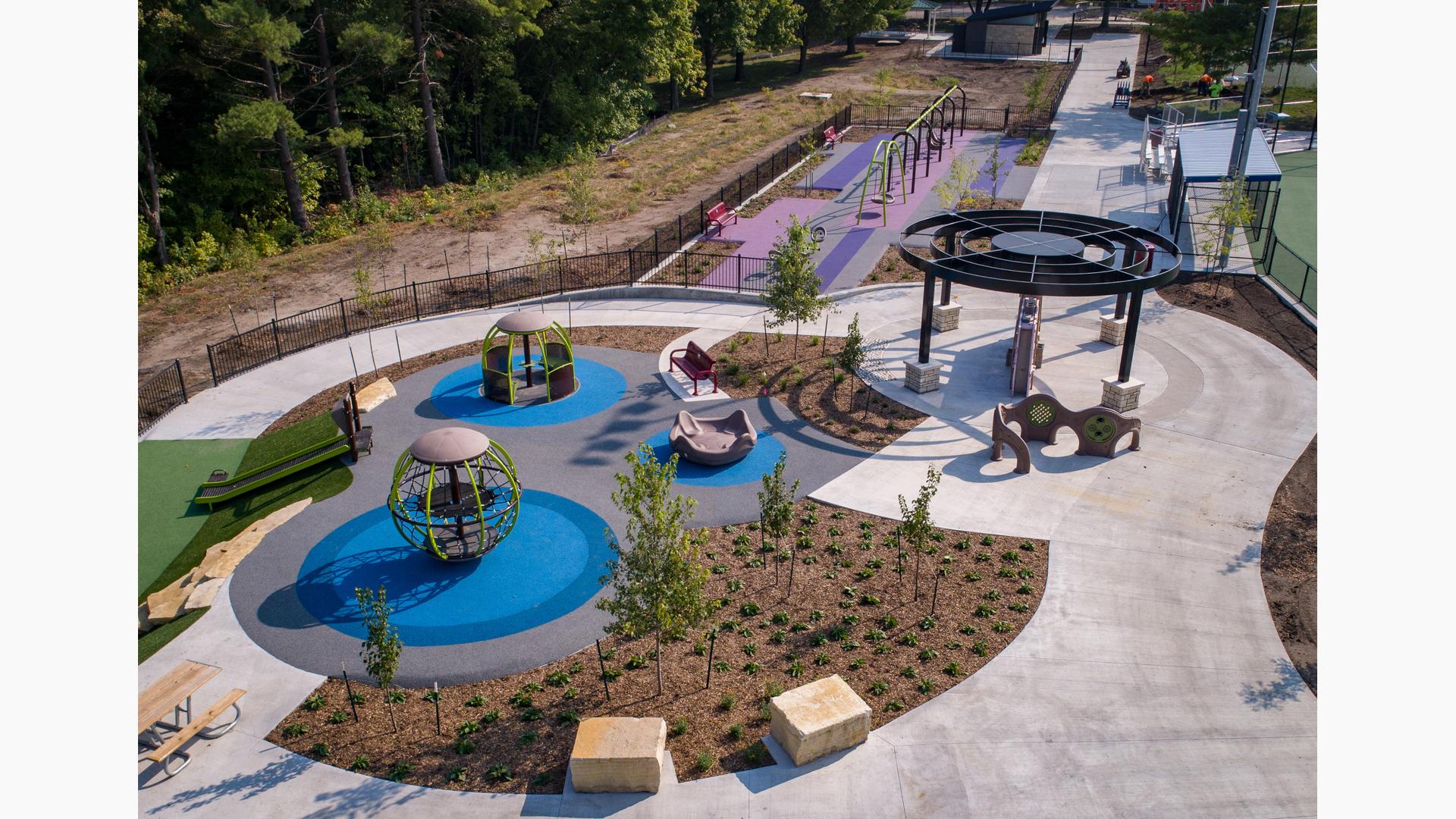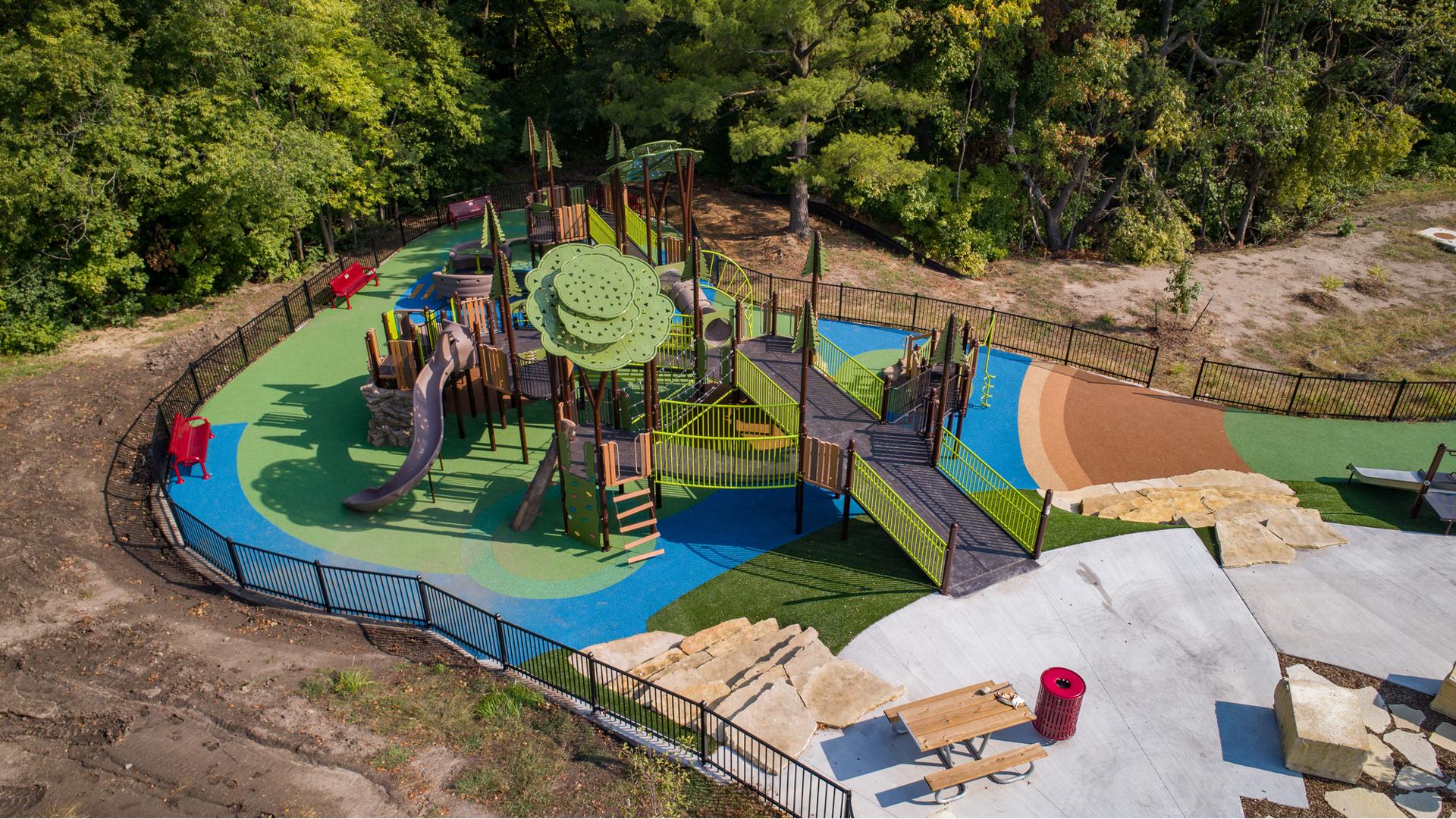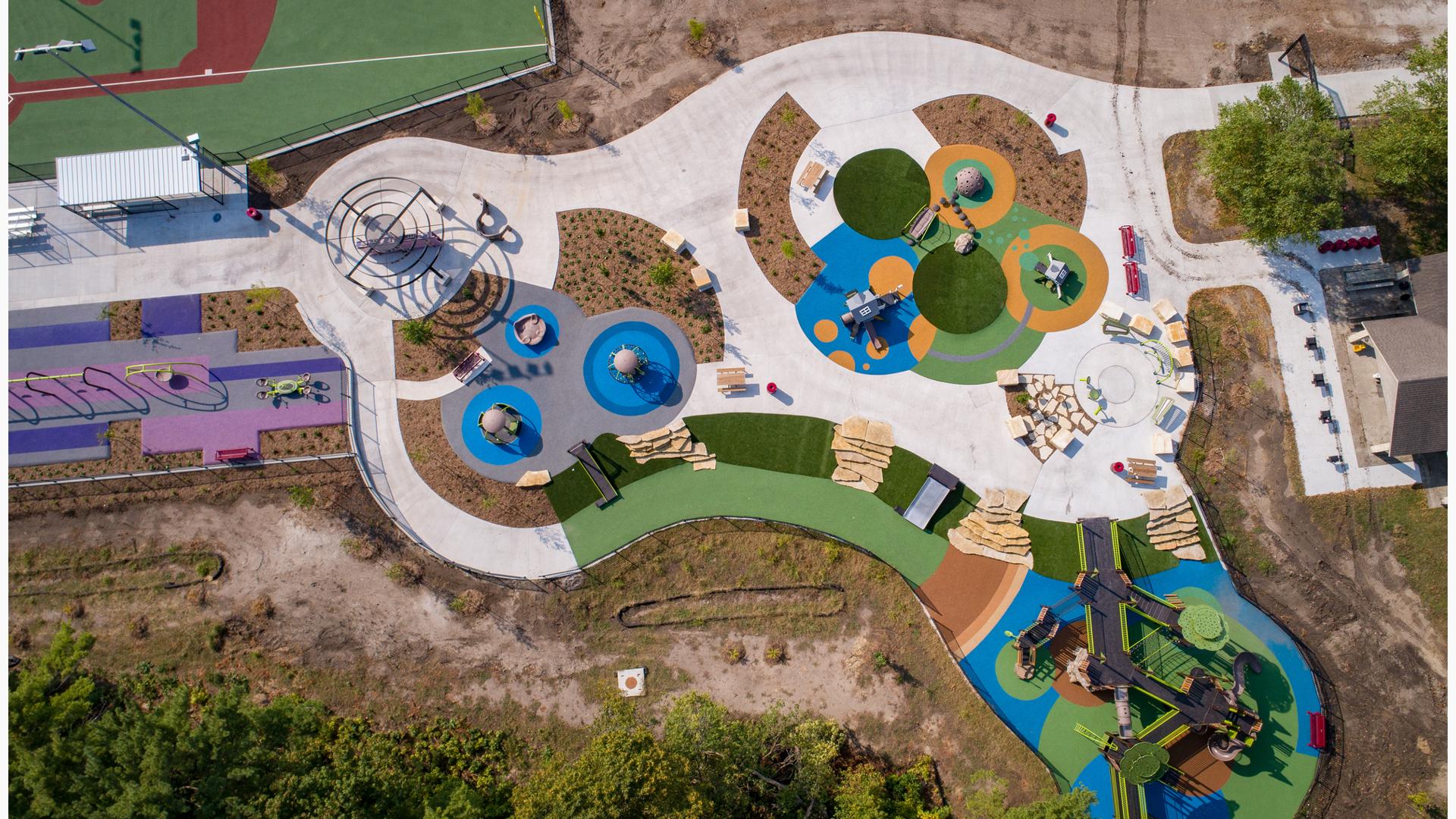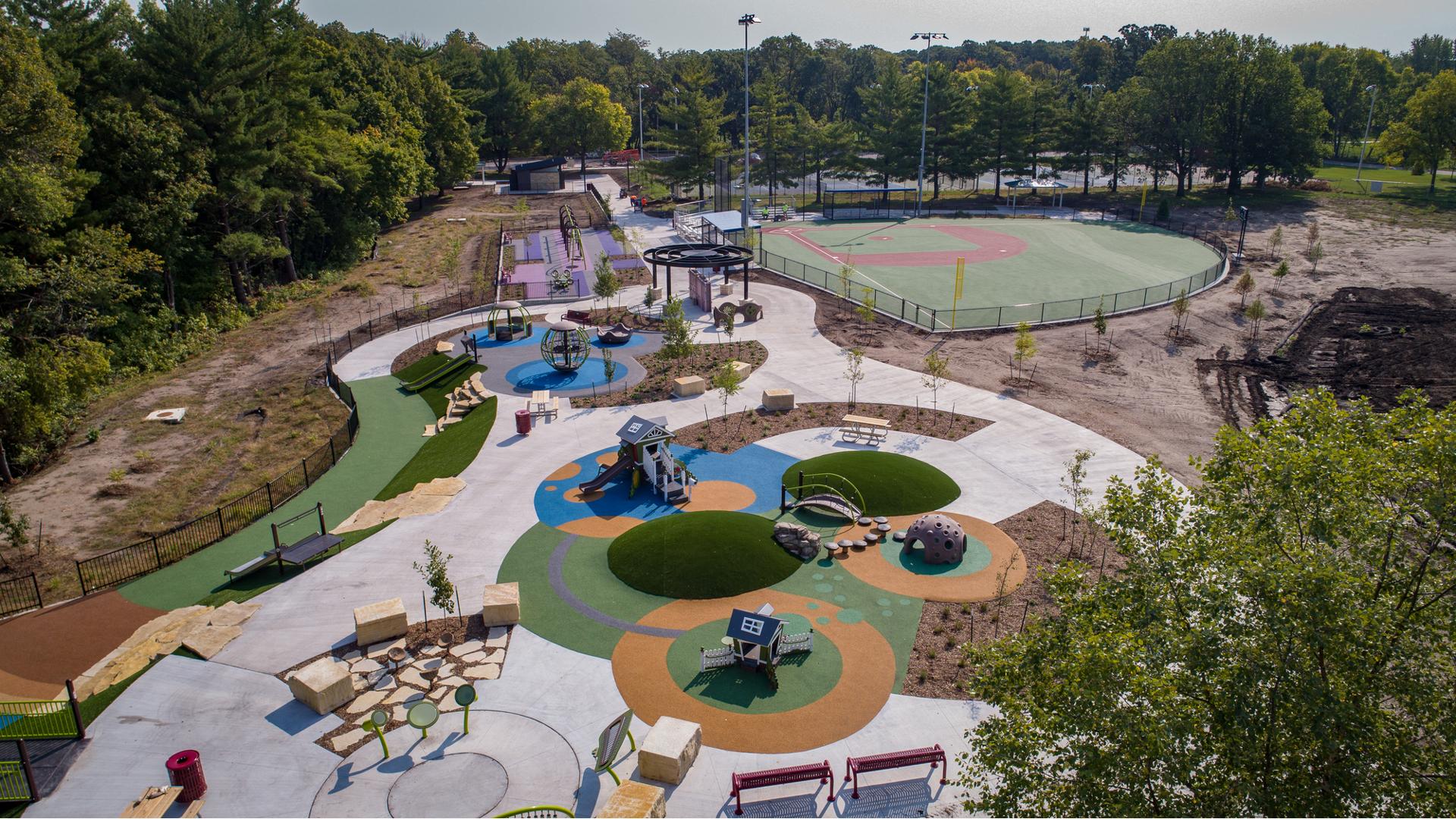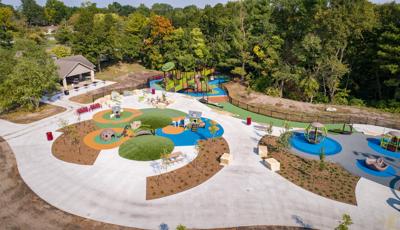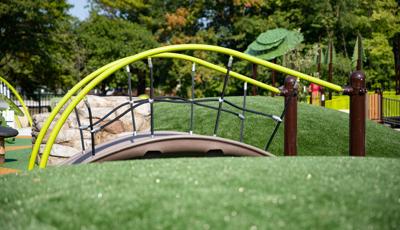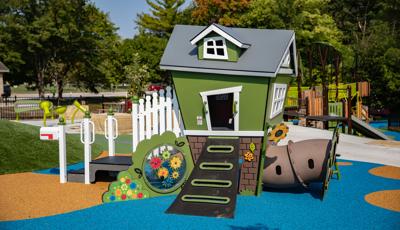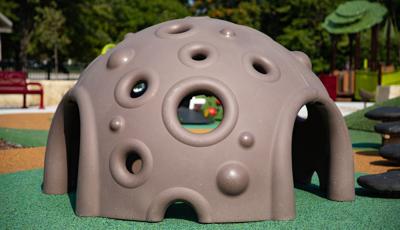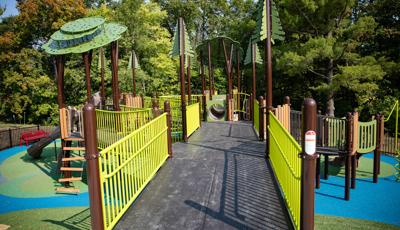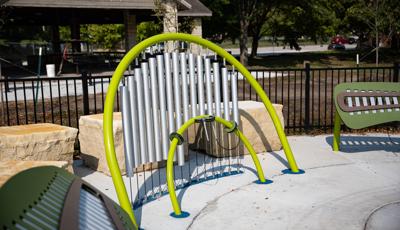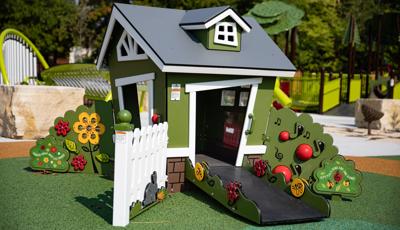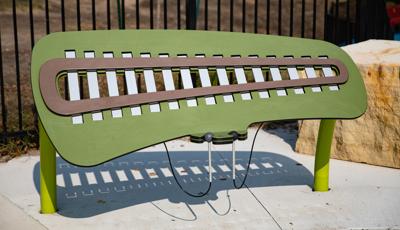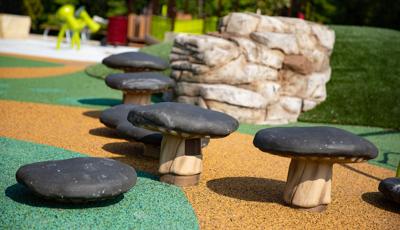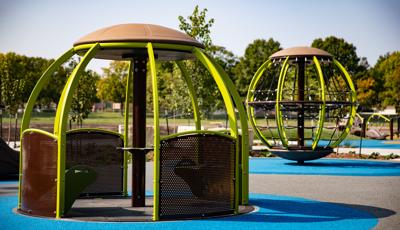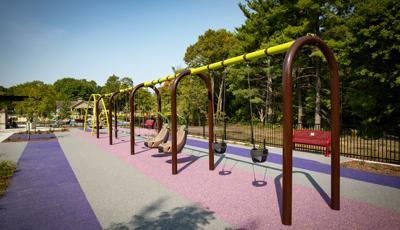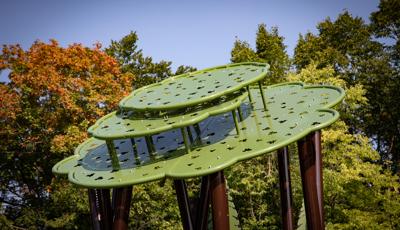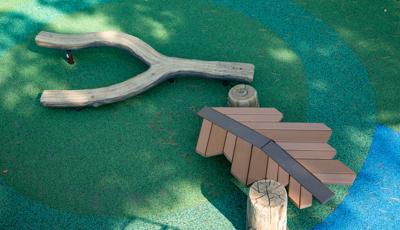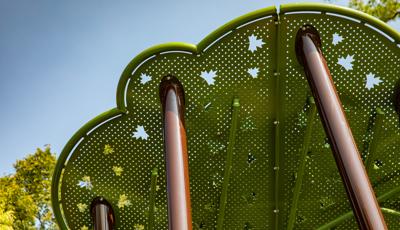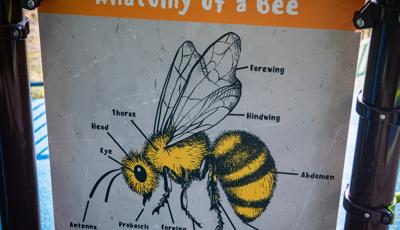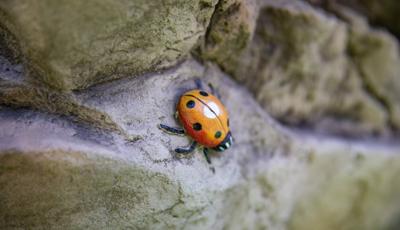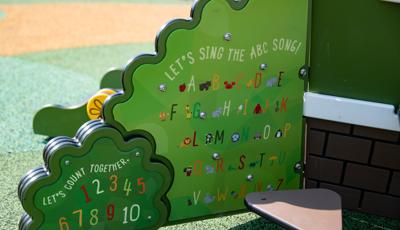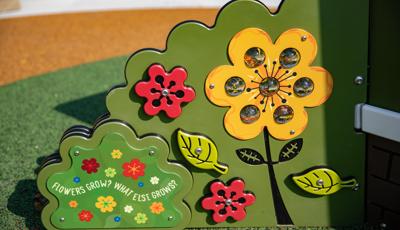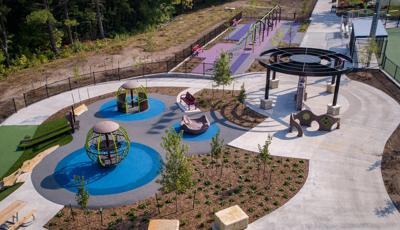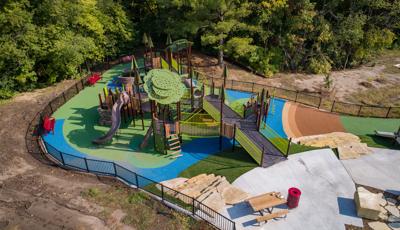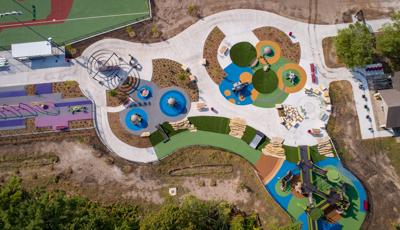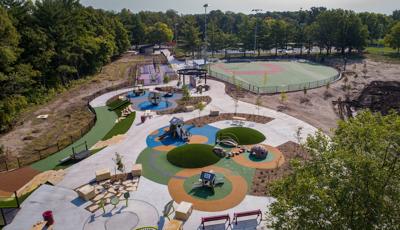 IA - Ames Miracle Field and Inclusive Playground at Inis Grove Park
Video features the playground Ames Miracle Field and Inclusive Playground at Inis Grove Park in Ames Iowa.
[video: camera is elevated and pans over an inclusive play save surfaced baseball field towards a park playground. Multiple play areas are scatter amongst the park with surrounding sidewalks for access. Camera switches to a full bird's eye view panning from left to right over to of the inclusive play areas. All areas are surface in an inclusive safety surfacing in multiple colors. The camera switches again to an elevated side panning view of the park showing the three play areas and the inclusive baseball field beyond the park. The camera pans over a play area perfect for two to five-year-old children with tiny house structures, bridges and stepping pods. The camera continues to pan towards the large inclusive nature themed playground structure of the park. The camera switches back to a full bird's eye view of the three play areas of the park and the nice clean white sidewalks winding around them.]
[video: the camera glides slightly elevated from the ground over the young child's play area with the small playhouses and mushroom shaped steppers. The camera pans over artificially covered grass hills to an area with acorn shaped seats and outdoor musical instruments. Scene switches to a full overhead view of the inclusive nature themed playground. Playground roofing resembles leafy tree canopies and playground posted designed as pine trees. All playground decking is inclusively connected by large wheelchair accessible ramps. Scene switches to a pan over the third play area containing three playground spinners. One being a large globe shape capable of holding many children. Vertical and horizontal ropes allow for children to hold on and climb on the spinner and the ability to choose to sit on the lower platform or a raised belted seating area. A second half domed spinner sits beyond the globe shaped spinner with benches and open areas for wheelchairs. As the third spinner is one large seat open to multiple riders. The camera switches to an elevated side panning view right to left of the three play areas of the park. The screen fades to white and the Outdoor Recreation Products logo sits in the center of the screen. The logo fades and slides to the bottom of the screen as black text appears reading "with". A black line appears in the center of the screen. The Miracle League logo slides out to the right of the black line. Then the Landscape Structures logo slides out from the left of the line. The black line shrinks into itself and turns into a plus sign. Text below both logos read "For a better tomorrow we play today". Screen fades to black and video ends.]
Age Ranges
2 to 5 years
5 to 12 years
Product Lines/ Categories
Design/CAD Files for this Playground
Design files are not available for this custom design. Contact your local playground consultant for additional details.
Design Standards
Contact your consultant to verify that this playground design meets current design standard requirements or to modify for other design standards.
Price Range (USD)
$200K-$500K+
Pricing for custom playground equipment varies. For international and exact pricing, please contact your local playground consultant.
Contact Your Consultant
The playground at Ames Miracle Field is what inclusive dreams are made of. This sprawling inclusive playground design delivers something for all ages and abilities. An inclusive PlayBooster® playstructure welcomes individuals of all abilities with its double-wide ramps. Nature-inspired details encourage exploration, imaginative play and fun among children ages 5 to 12. Hillside slides and climbers take advantage of the available topography. A separate space was created for infants, toddlers and preschoolers and features the Nook and Loft, both part of the Smart Play® series. Playground spinners and rotating climbers including the Global Motion®, We-Go-Round® and OmniSpin® spinner make up another play area, which is next to the space dedicated for playground swings. Plus even more freestanding play components like Rhapsody® Outdoor Musical Instruments, the Cozy Dome®, We-saw™ and Sensory Play Center® are sprinkled throughout the space for even more inclusive fun.
Installed: August 2020
Our color palettes offer a range of options to customize your projects
Our state of the art materials make our playgrounds stand out.
We've created a global network of local playground experts to be at your side, every step of the way. With an average of 20 years of experience, our playground consultants are knowledgeable and personable. They will guide you through product pricing and specifications, customization, financing options, community builds, on-time deliveries, maintenance, finding replacement parts, and service questions.
Playground consultant for this project
Find a Playground Consultant Near You
Contact Your Consultant
Related Playgrounds & Designs