Turtle Sand Table
Model #116568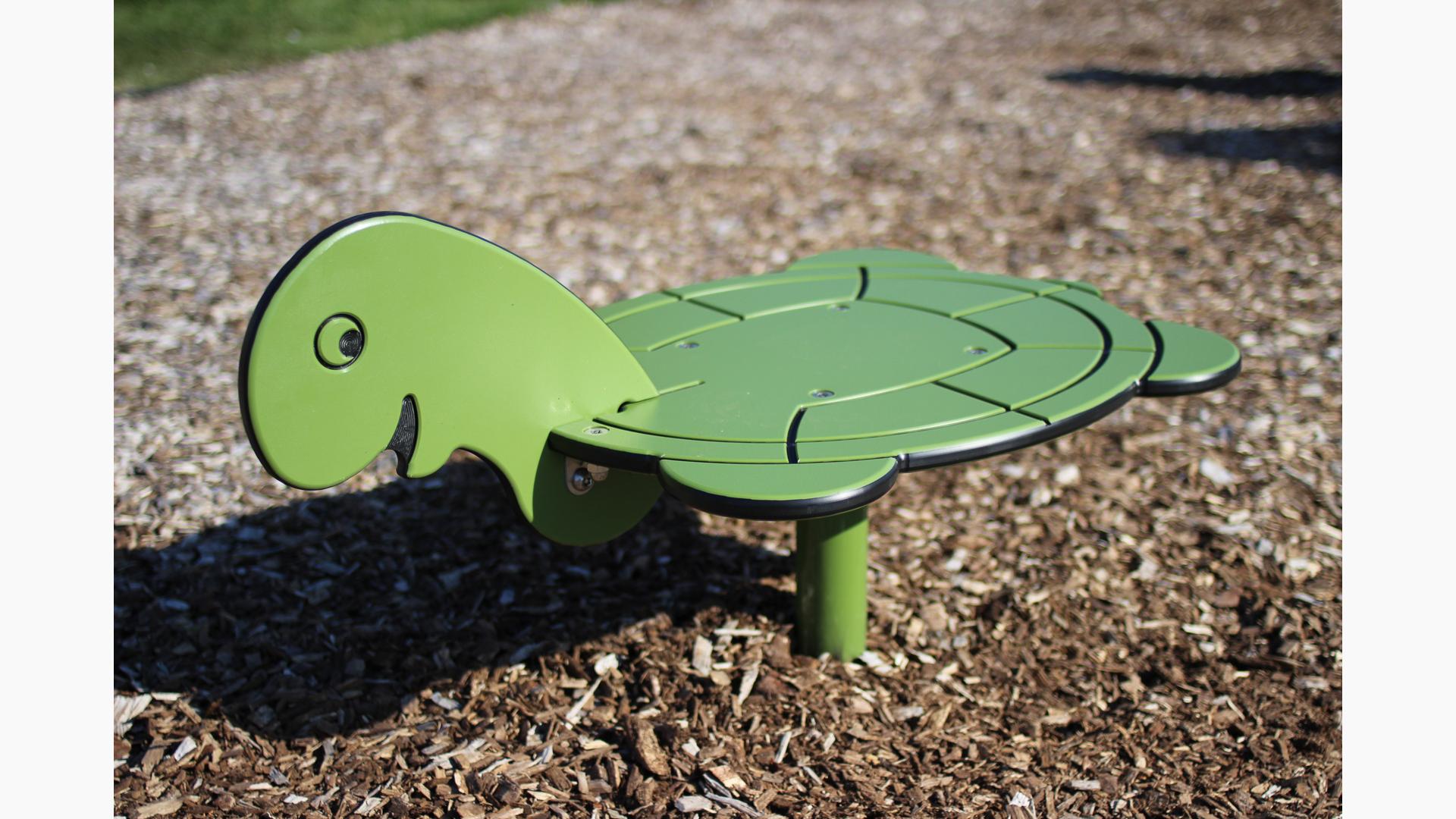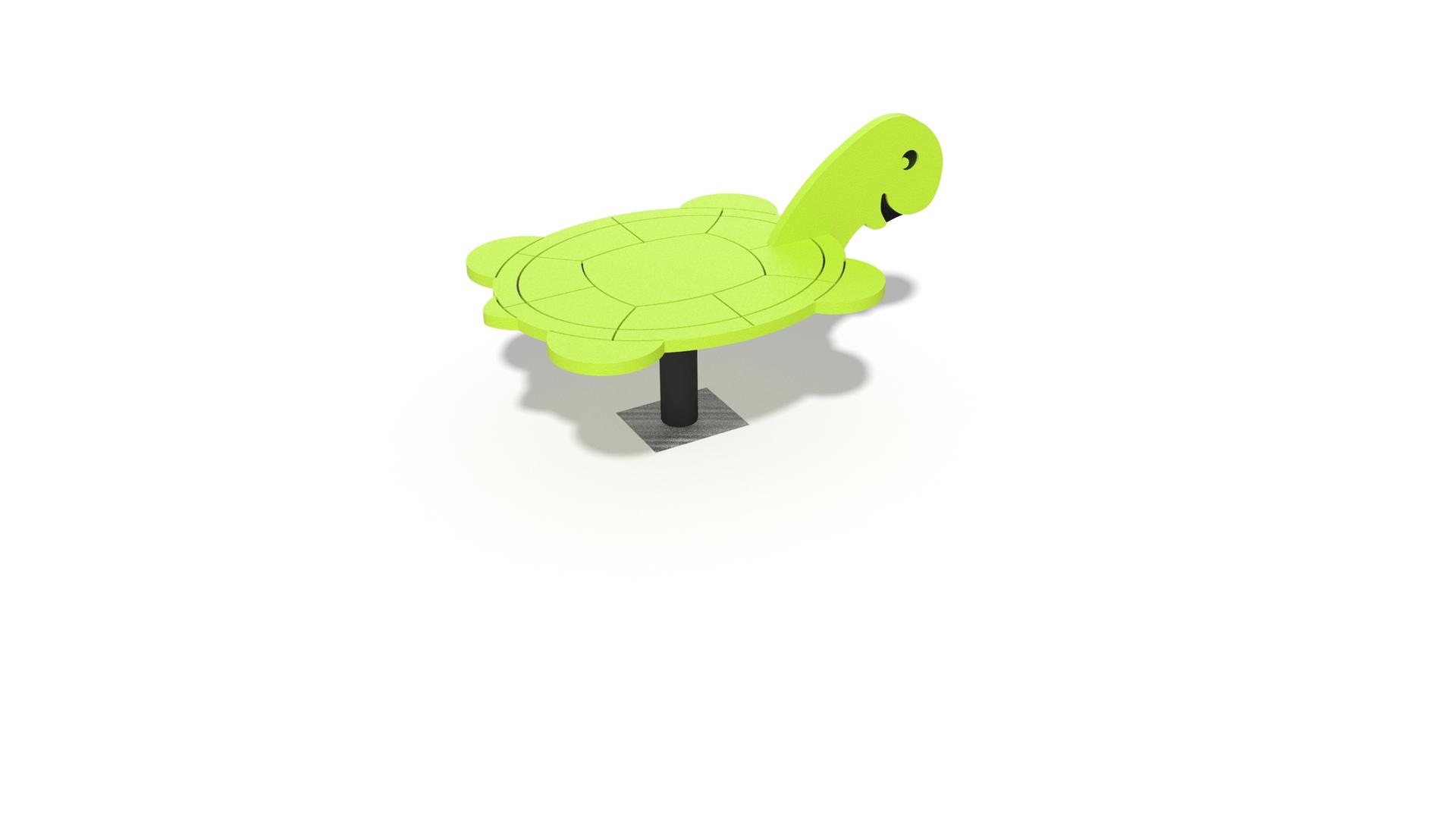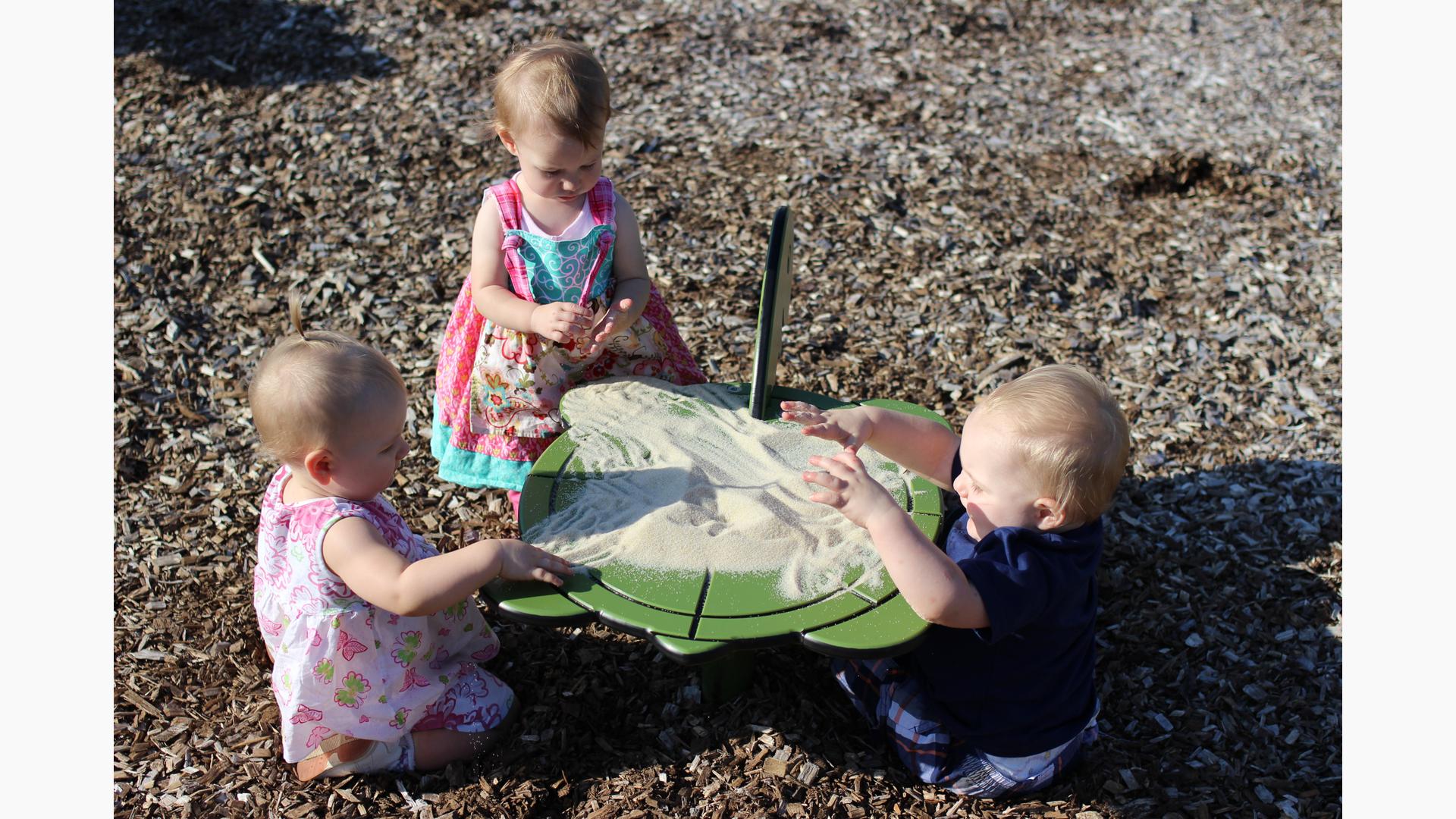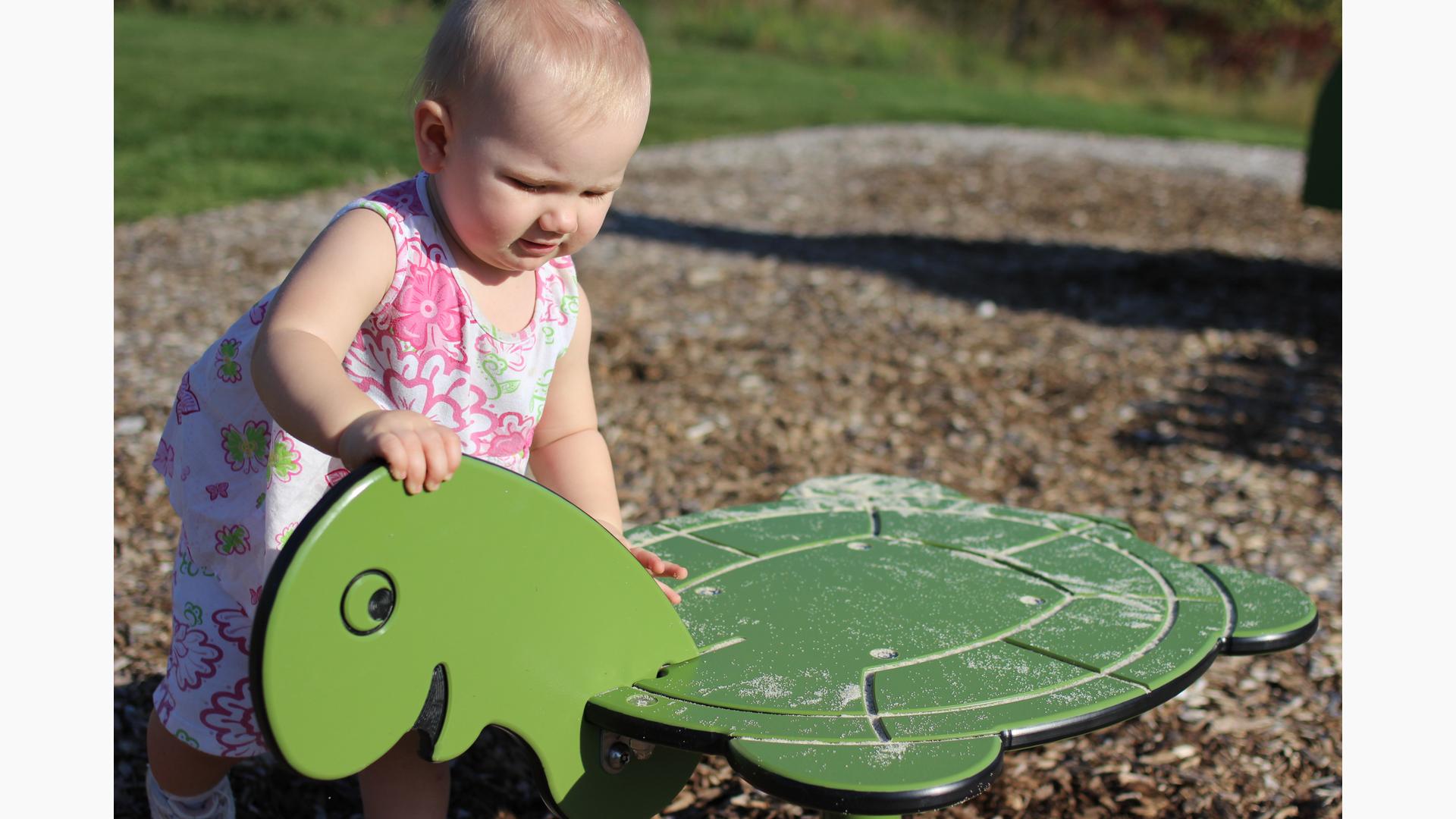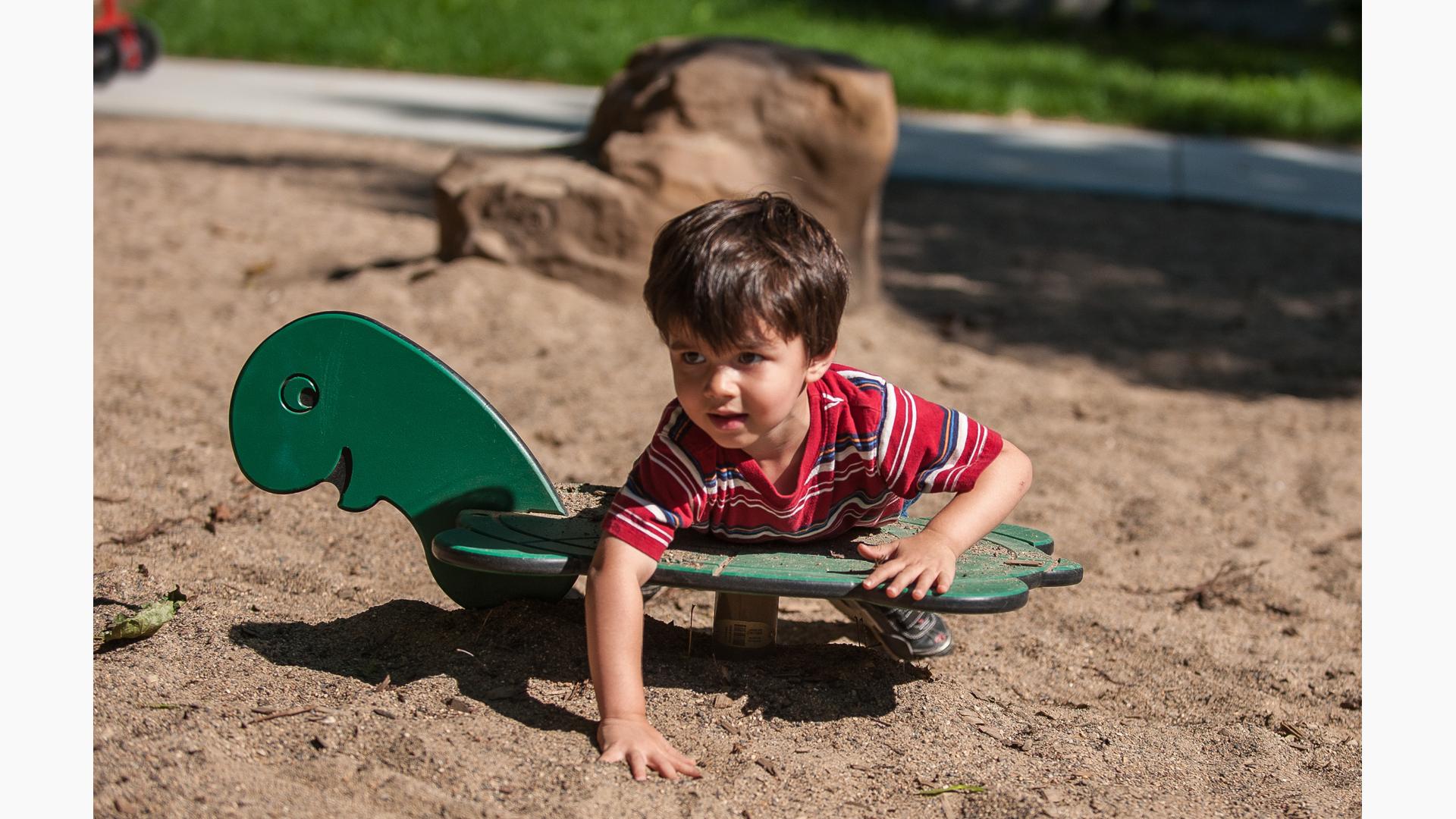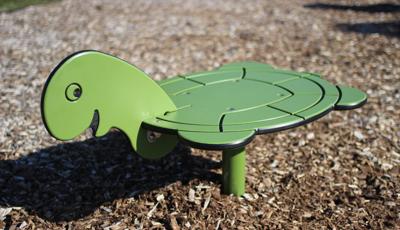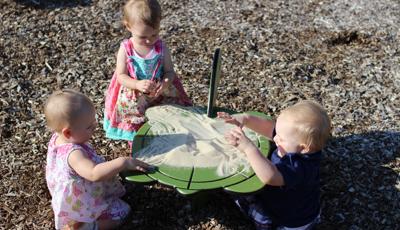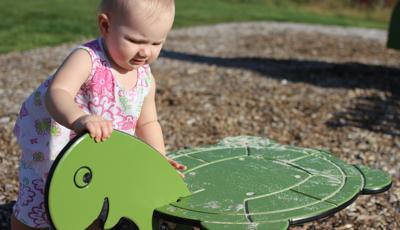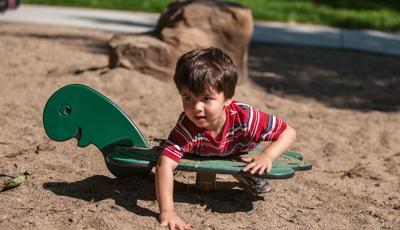 Turtle Sand Table
Video features children playing on the Turtle Sand Table.
[video: scene fades into a view of a Permalene shaped turtle table low to the ground. Camera switches to a ground side view as two boys begin to scoop sand onto the turtle tables back. A child shouts in the background. Camera switches to a back view of the Turtle Sand Table as a boy pretends to scarf up the sand like food. He makes eating noises while he lifts the sand to his mouth and then drops it. Camera pulls back for a full view of the boys as they stand next to the Turtle Sand Table. One of the boys steps up onto the back of the turtle table. He stands on the table and smiles, a woman laughs. He turns around and runs off the table. The other boy then steps up onto the table. Scene switches to a ground view as the camera zooms in on a boy laying across the sand table on his stomach. His hands and feet dangle of either end of the table. Scene switches as the camera pans up from the ground to a boy and girl as they stand on the Sand table. A woman speaks to the children off camera.]
Woman: Stand over here, she wants to get a picture with you.
[video: as the children stand on the table the boy points out across the play area and mumbles indistinctly. The camera focuses on the children's feet and the turtles head as they stand on the Turtle Sand Table. The boy continues to mumble indistinctly. Camera switches to a view of the back of the turtle table where a child's feet can be seen standing. Scene fades to black.]
Age Ranges
6 to 23 months
2 to 5 years
Product Categories
Dimensions
Max Fall Height: 8" (0,20 m)
Min Area Required: 14'9" x 13'7" (4,50 m x 4,14 m)
Design/CAD Files for this Freestanding Play Element
Price Range (USD)
$0K-$5K
*Prices vary. For international and exact pricing, contact your local playground consultant.
Contact Your Consultant
Overview
The Turtle Sand Table is a friendly turtle table that makes a great resting place for all sorts of sand creations. A terrific daycare activity. For kids of all abilities.
Features
Durable Permalene® construction
Fun turtle shape
Just the right height for cool creations
Steel support post
Recycled Permalene®
Motor Skills
Eye-Hand Coordination
Fine Motor
Motor Planning
Social/Emotional Skills
Cooperation
Imaginative Play
Social Skill Development
Learn about Developmental Benefits
Related Playground Components