Clear Paint Panel
Model #112621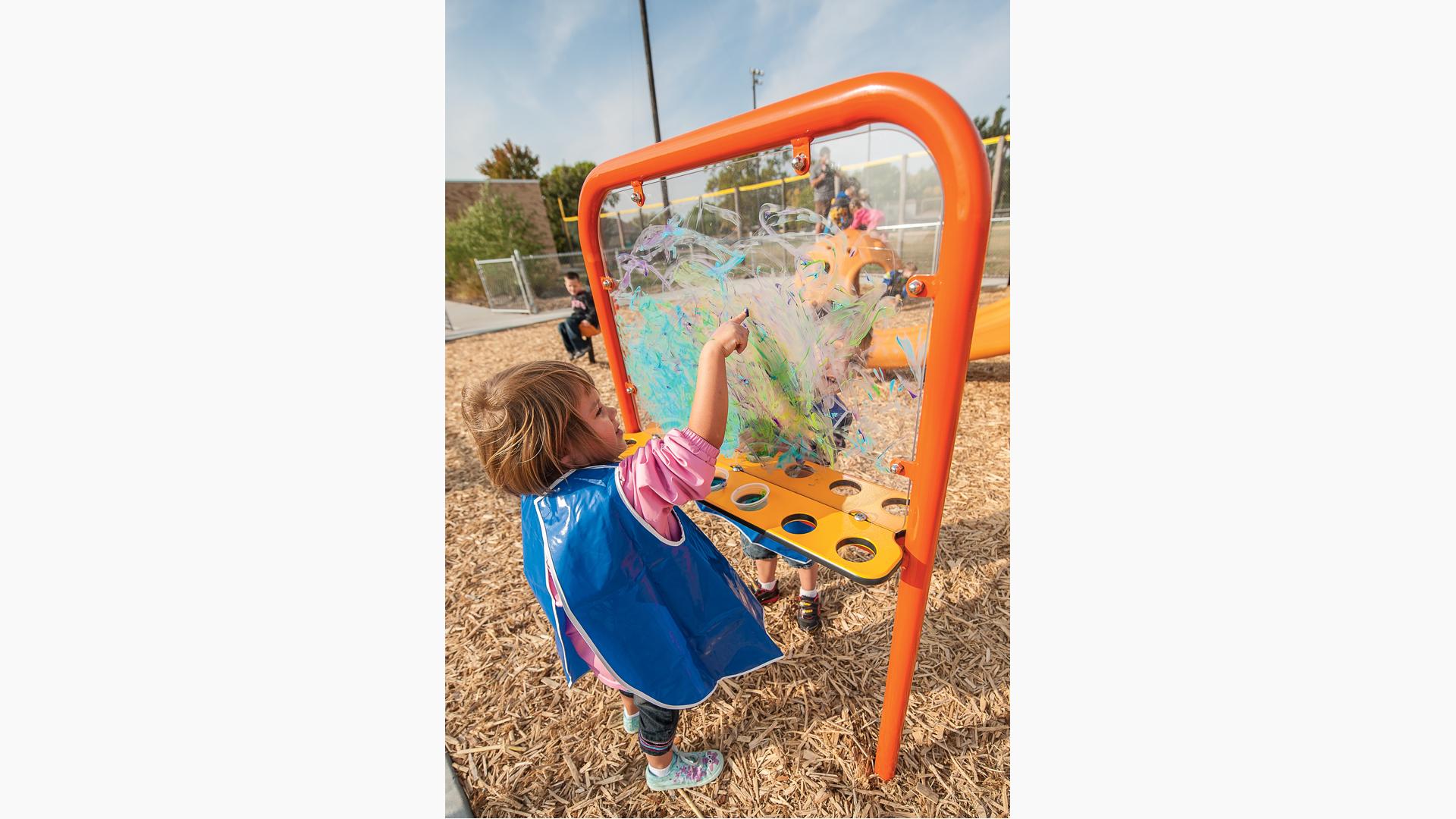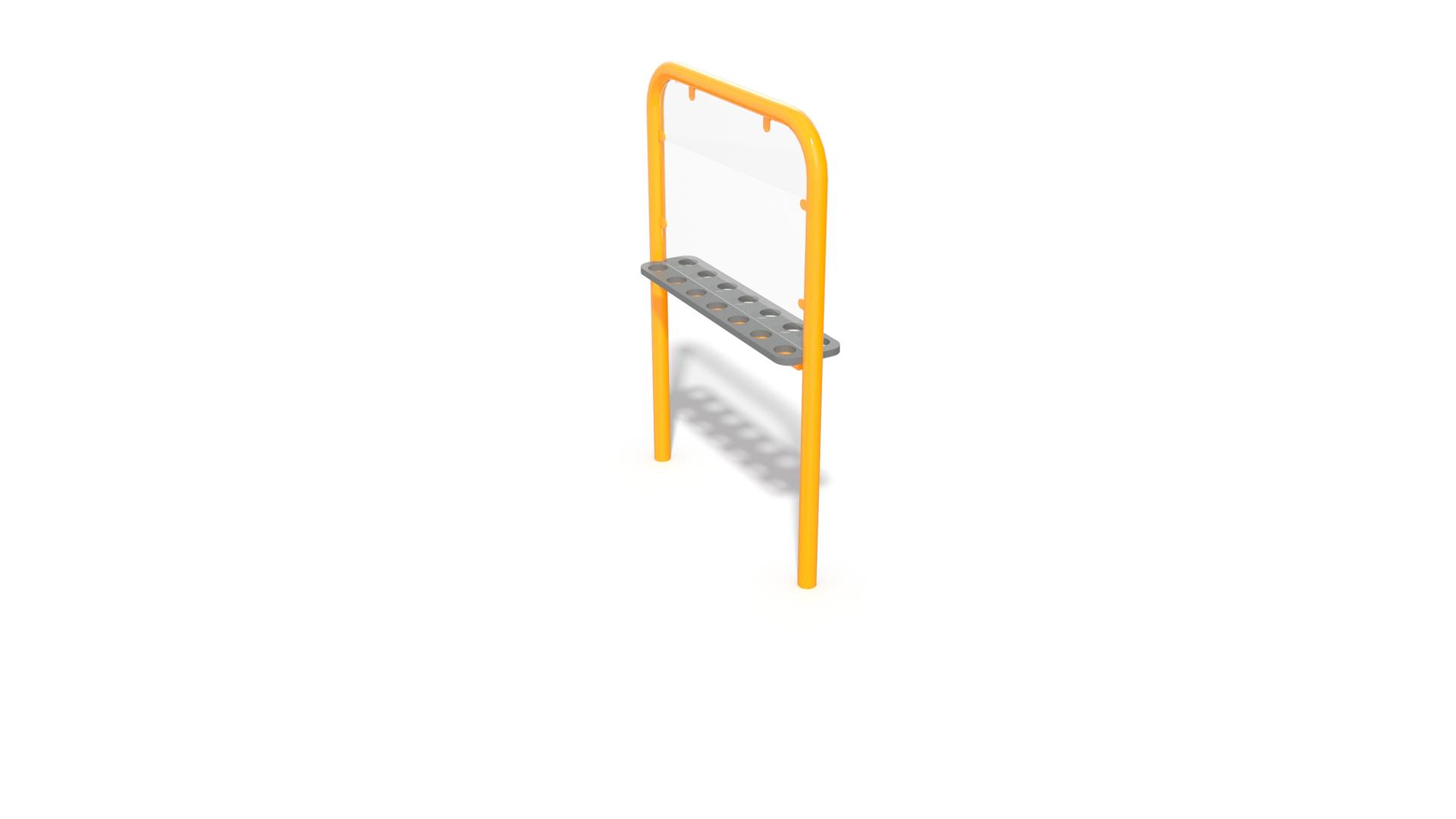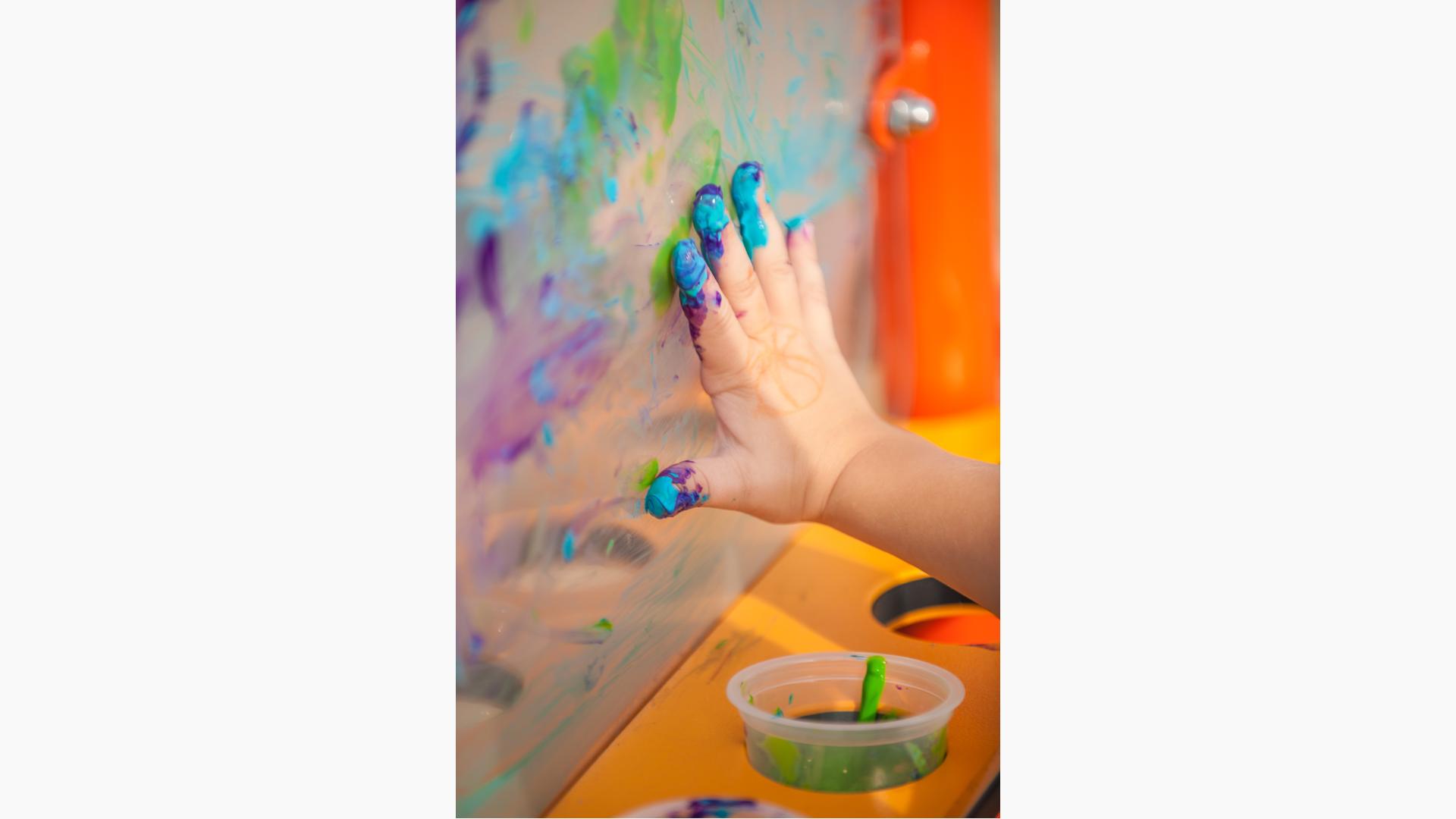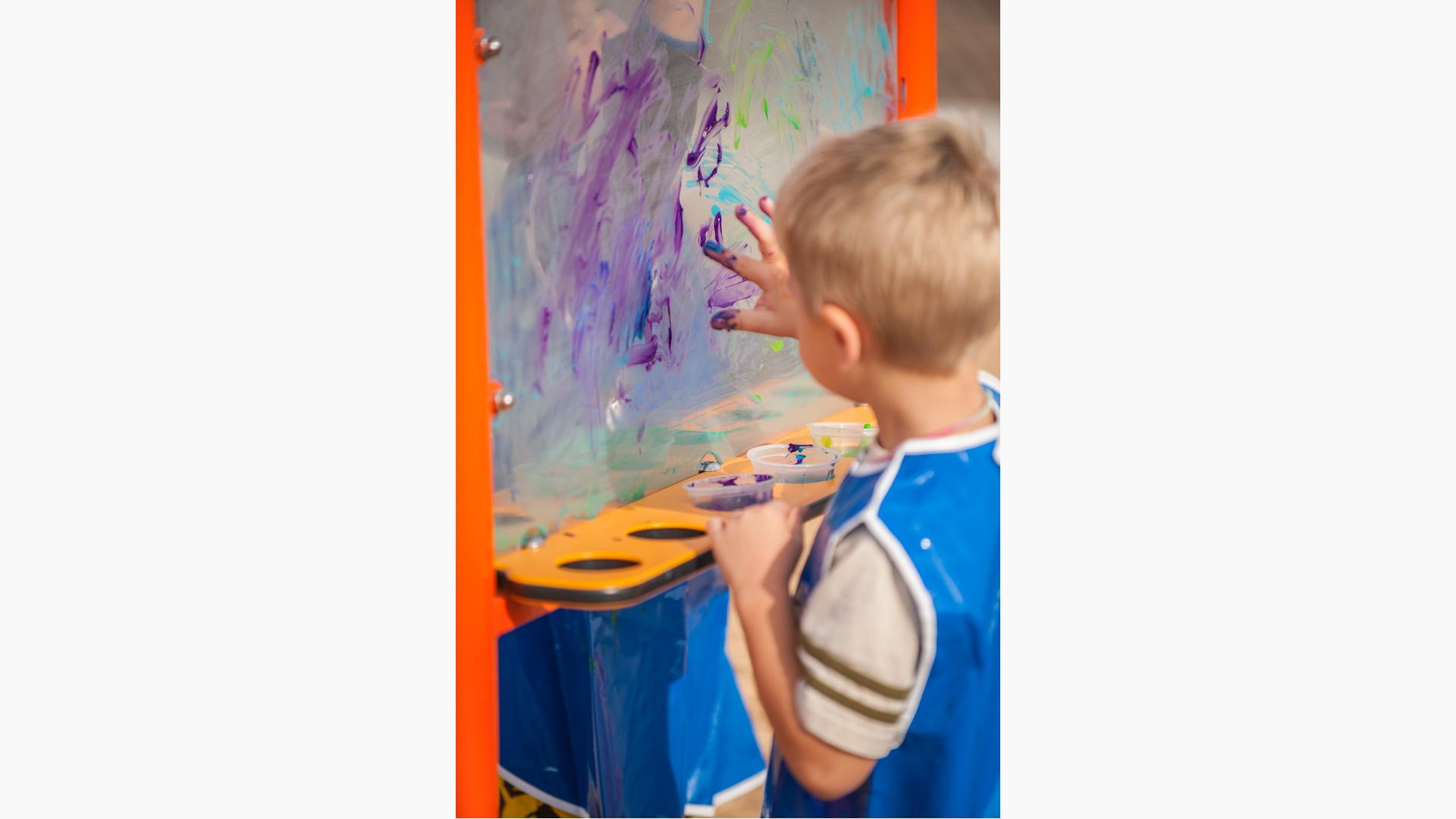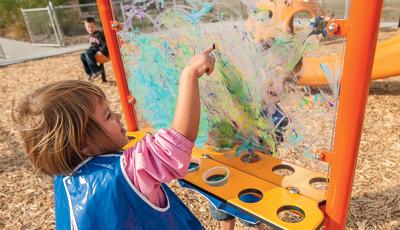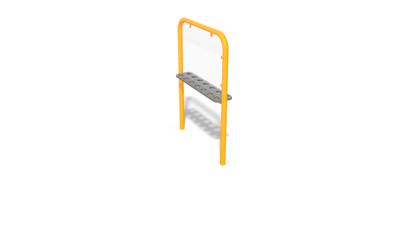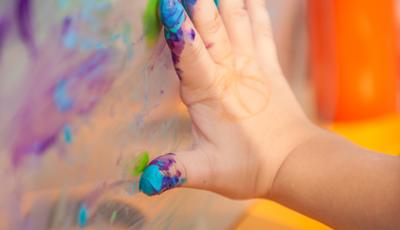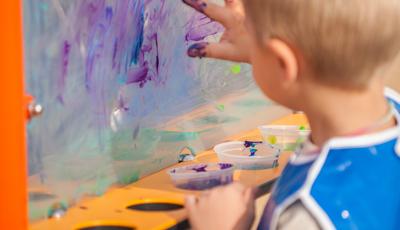 Clear Paint Panel
Video features the freestanding Clear Paint Panel playground station.
[video: fade in to a young boy spinning himself on the Saddle seat spinner while another boy rides the Bobble spring rider. A child roars like a dinosaur of camera. Camera pans up as two children finger pants on either side of the Clear Paint panel. Camera zooms in on the young boy's hand as he swirls his green and blue paint on the Clear Paint panel. Camera switches to a top down view of the young girl finger painting. Close-up of a child's hand as they dip their finger into a plastic cup filled with blue paint in the Clear Paint panel cup holder. Camera close-up of the child's finger as they draw a large arched line across the Clear Paint panel. Back view of a girl as she looks down into her paint cups while a boy digs his finger into his pant cups on the opposite side of the clear panel. Top down view of a young girl as she sticks her finger into a paint cup and then draws a straight line on the clear panel. Camera pulls away for a full top down view of the girl as she paints at the paint panel. Back view
of two boys as they paint together at the Clear Paint panel. Camera pans across the faces of the boys as they paint. Camera zooms in on the young girl as she holds her hands up in front of her face to show them covered in paint.]
Age Ranges
6 to 23 months
2 to 5 years
Product Categories
Dimensions
Max Fall Height: Not applicable
Design/CAD Files for this Freestanding Play Element
Price Range (USD)
$0K-$5K
*Prices vary. For international and exact pricing, contact your local playground consultant.
Contact Your Consultant
Overview
The Clear Paint Panel encourages colorful creativity under the sun for kids of all abilities. Perfect for your playground Picasso!
Features
Durable 1/4" polycarbonate window is easy to keep clean
Includes Permalene® paint trays on both sides
Proportioned perfectly for younger kids
Wheelchair accessible for inclusive outdoor play
ProShield® Finish
Recycled Permalene®
Sensory
Proprioception
Tactile
Visual
Motor Skills
Eye-Hand Coordination
Fine Motor
Motor Planning
Cognitive Skills
Problem Solving
Strategic Thinking
Social/Emotional Skills
Cooperation
Imaginative Play
Social Skill Development
Learn about Developmental Benefits
Related Playground Components