Stainless Steel Surf Slide
Model #185527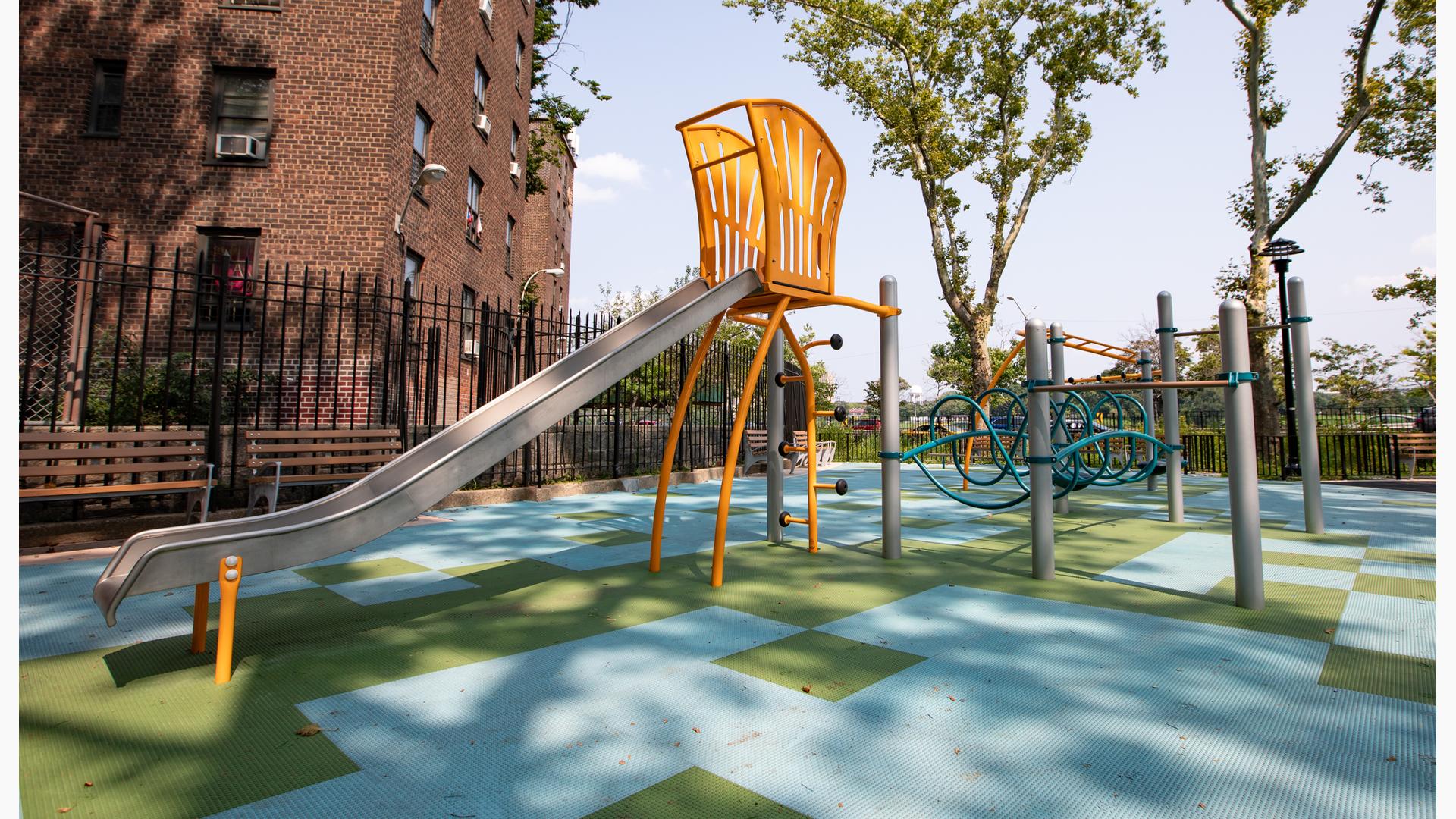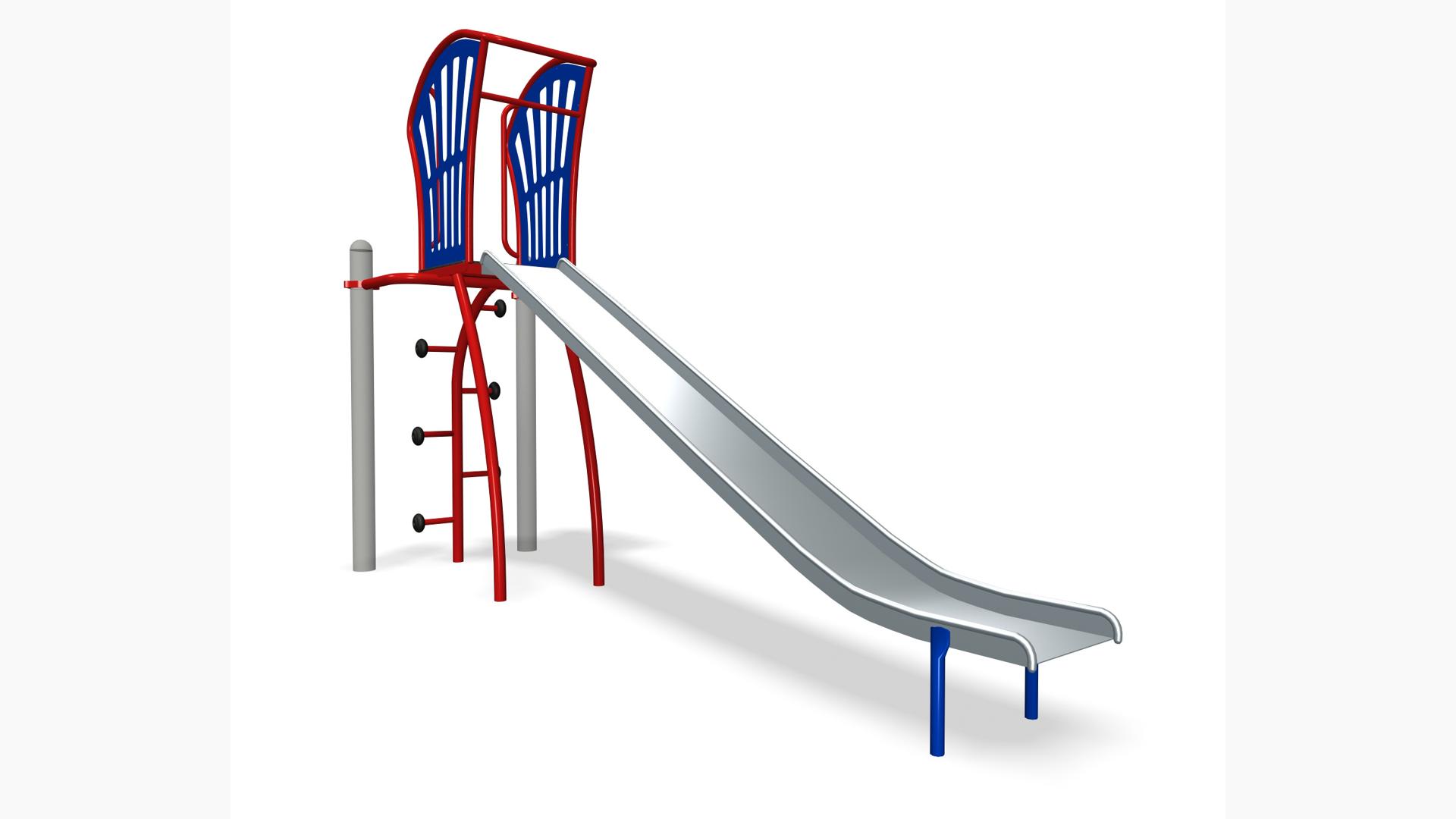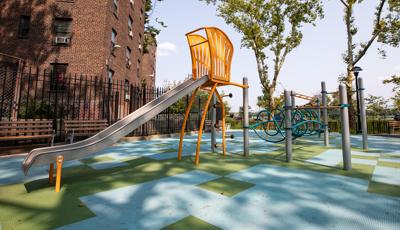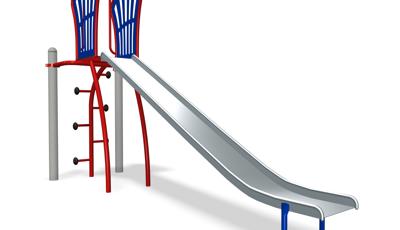 Stainless Steel Surf Slide
Video features a PlayBooster playground Stainless Steel Surf Slide
[video: scene fades into a girl climbing up the Lollipop ladder leading up to a Stainless Steel Surf Slide. The camera zooms in on the girl from across the play area as she reaches the top of the slide. The camera pulls back for a full view of the slide as she stands at the top of the slide. The camera zooms in and focuses on the girl as she pushes herself down the slide. As the girl slides down the camera pulls back for a full view of her sliding. Scene switches to a view across the play area of the side of the Stainless Steel Surf Slide. A young boy climbs up to the top of the slide while another boy climbs on a nearby SwiggleKnots Bridge. The boy climbs to the top of the slide and sits down. He turns and looks to the camera and begins sliding down the Stainless Steel Surf Slide. As the boy reaches the end of the slide the scene fades to black.]
Play Systems
Dimensions
Max Fall Height: 70" (1,78 m)
Min Area Required: 6' (1,83 m)
Design/CAD Files Featuring this Component
Price Range (USD)
$5K-$10K
*Prices vary. For international and exact pricing, contact your local playground consultant.
Contact Your Consultant
Overview
The highly durable Stainless Steel Surf Slide was designed especially for PlayBooster® with protective barriers and a unique slip resistant, marine-grade deck surface to keep kids safe. The stainless steel bedway does not emit a static charge, so it's a good choice for kids with cochlear implants.
Features
16-gauge stainless steel bedway with 6" sidewalls
Steel barriers protect kids from falls and crossbar helps safely transition kids to a sitting position
ProShield®-finished panels, deck frame and supports
GripX deck surface is a UV stabilized HDPE (high density polyethylene) marine-grade material. Specially designed slip resistant texture enhances traction and appearance.
Ladder features latex-free rubber rung caps for a secure climb

Direct bury

Rung caps available in black only
ProShield® Finish
Related Playground Components