Star Seeker Climber
Model #148039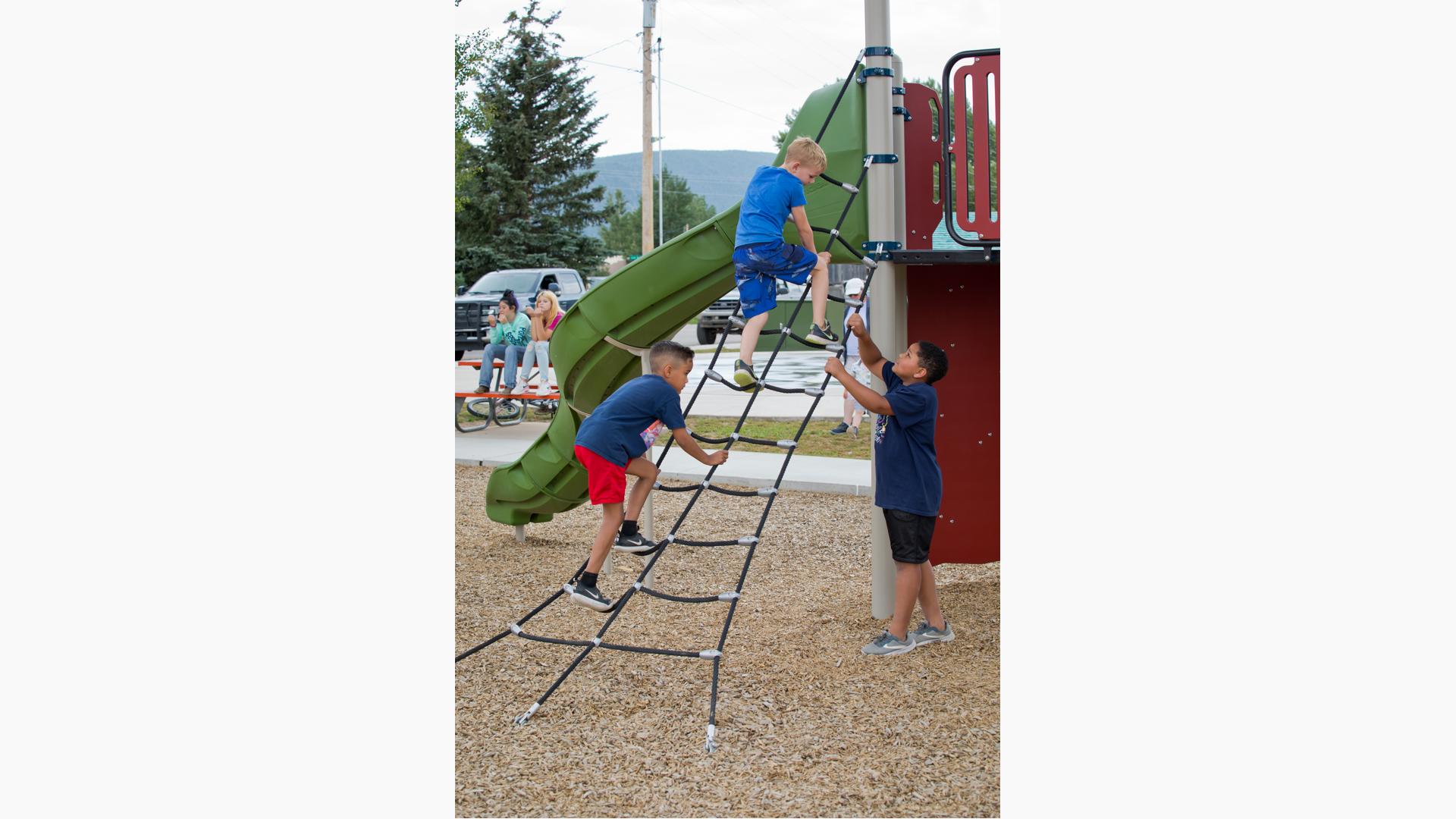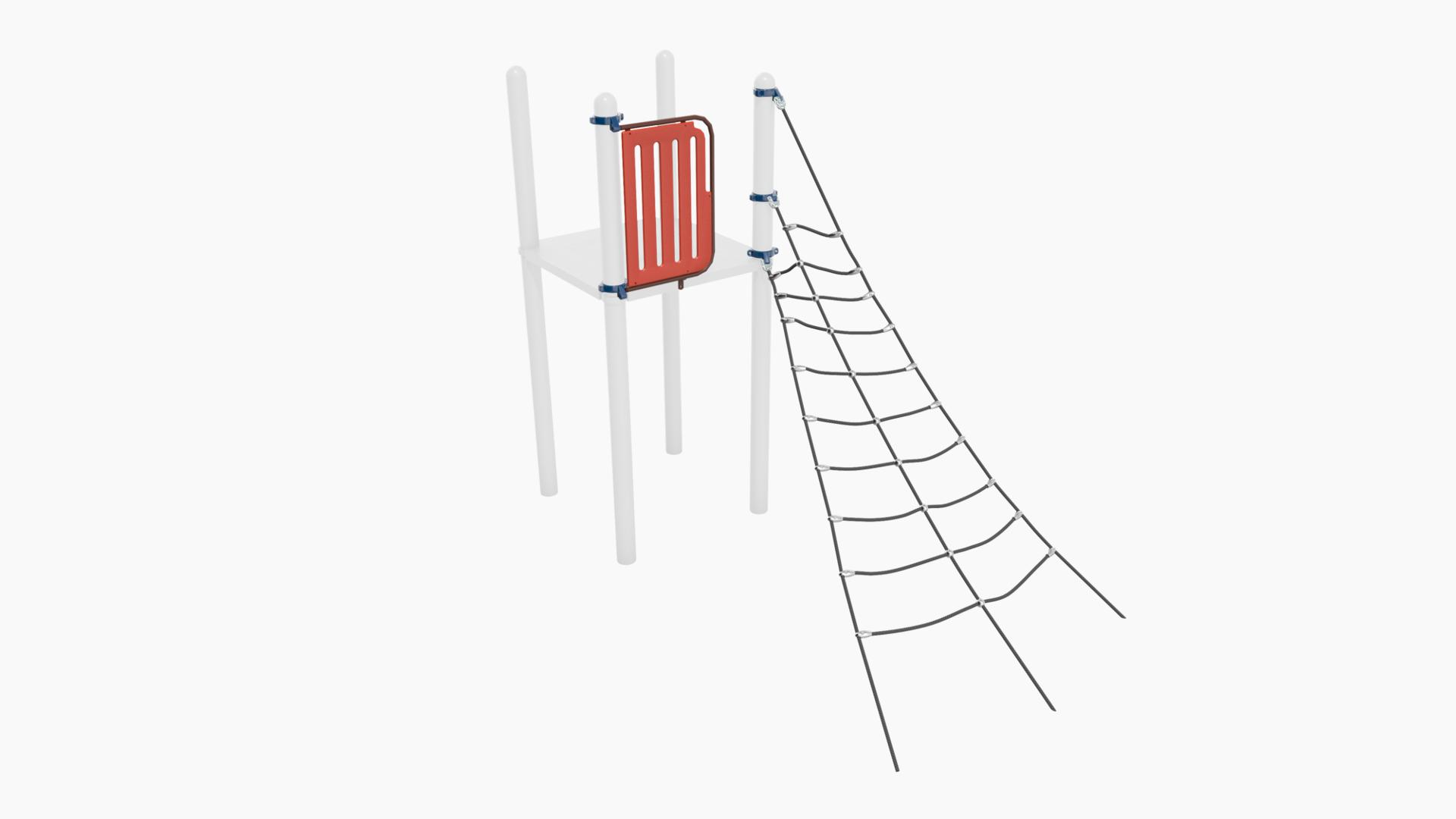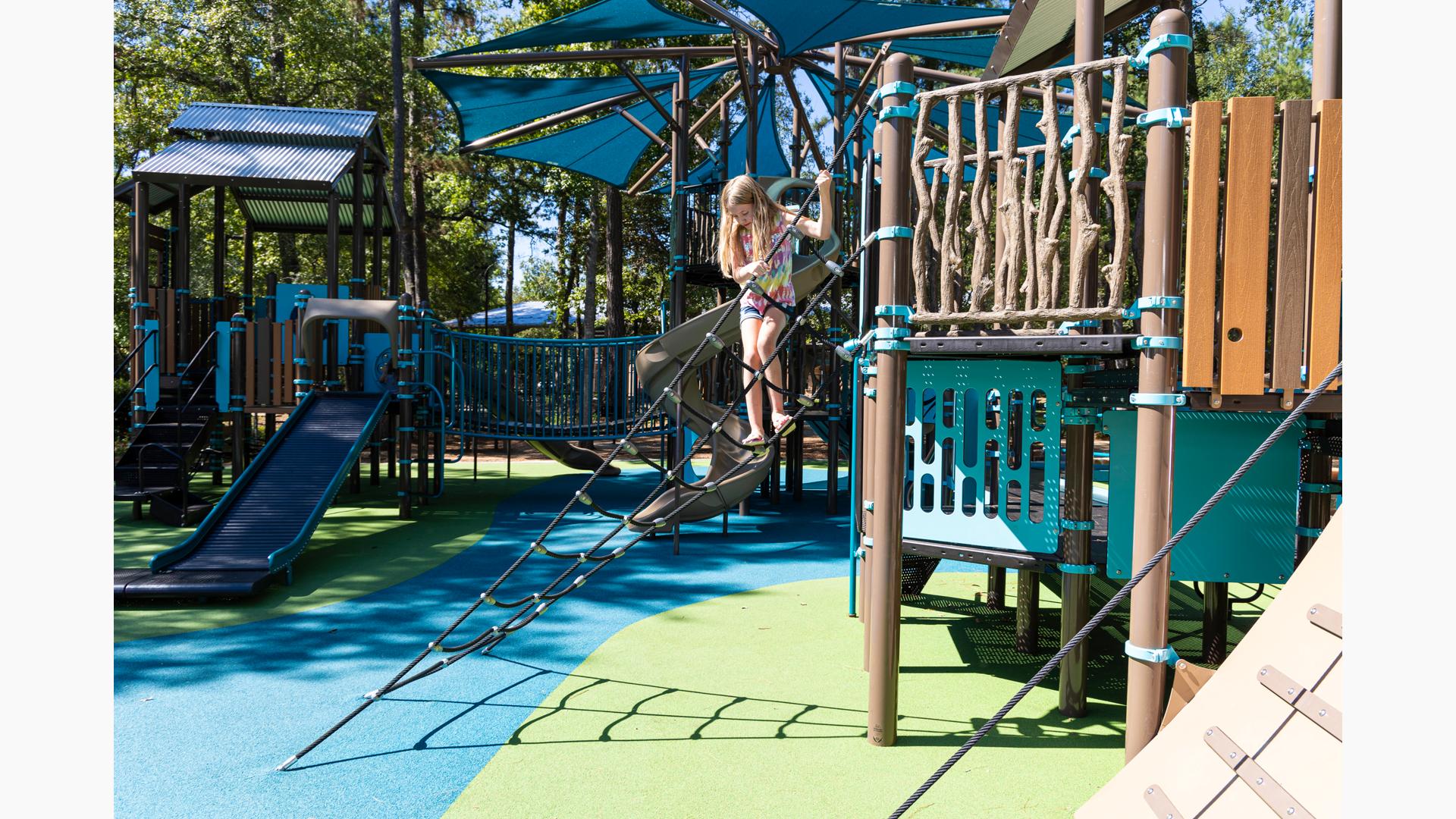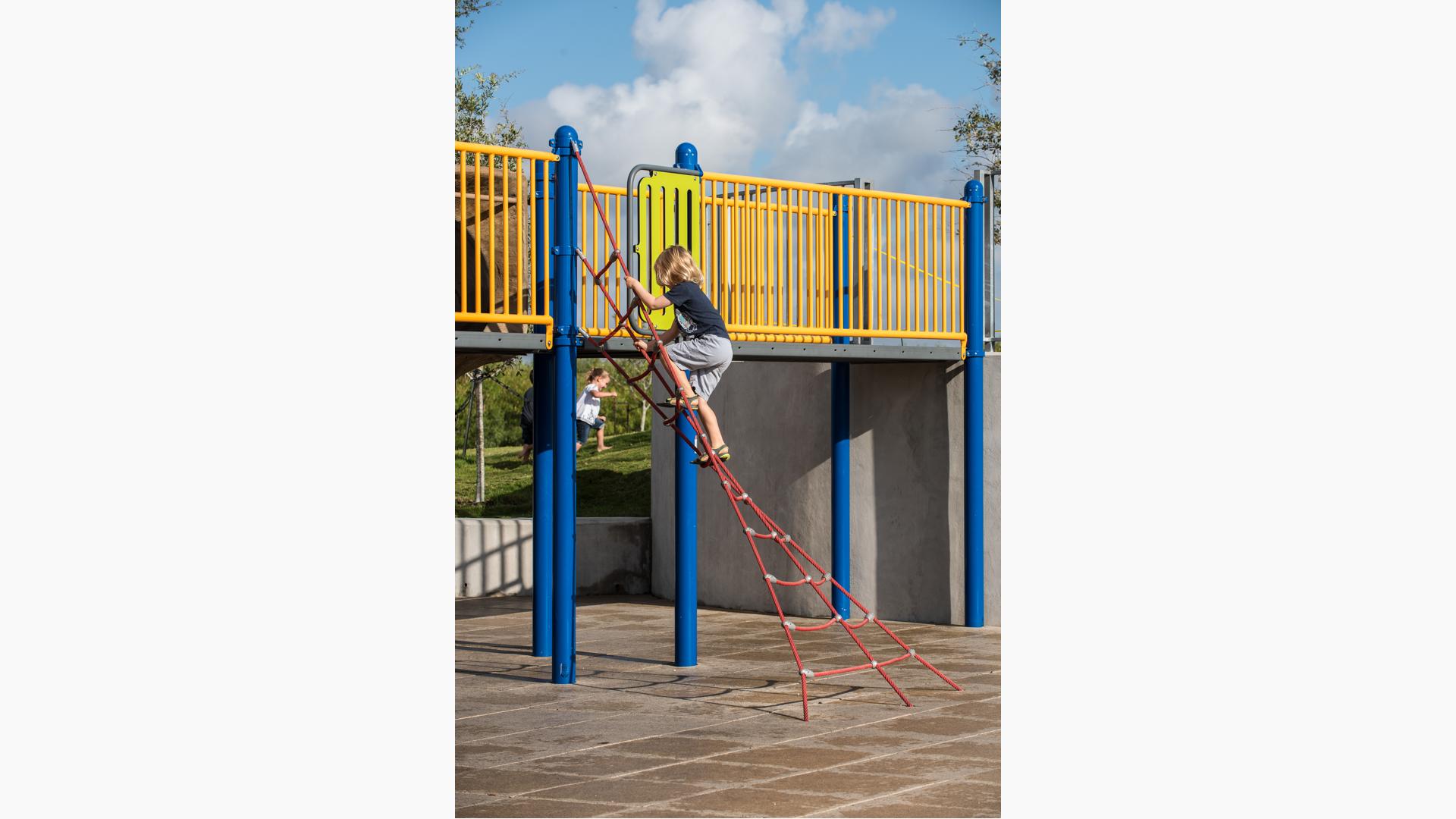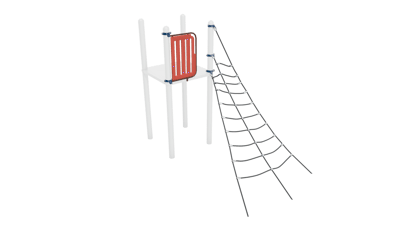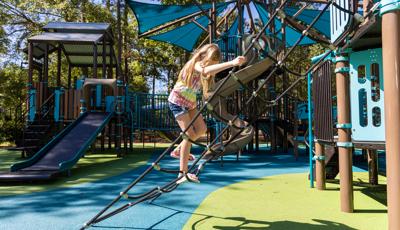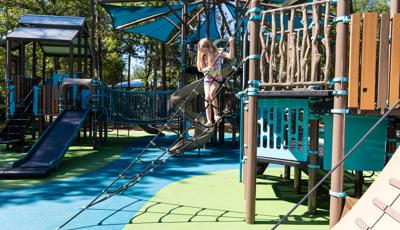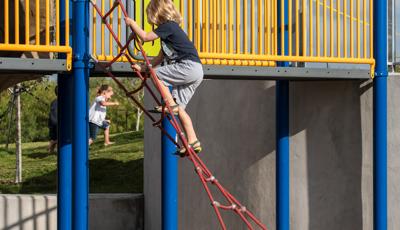 Star Seeker Climber
Video features the freestanding rope Star Seeker Climber.
[video: scene fades into a full view of a rope Star Seeker Climber with a playground behind it. Scene fades into the camera panning down the cargo net of the climber. Camera close-up of the rope connector to the main support post of the Star Seeker climber. Scene switches to a full view of children climbing all over the Star Seeker Climber. Camera zooms in on the children as they hang and climb off the cargo net of the climber. Camera slowly zooms out from the peak of the climber where children are climbing. Camera switches to an elevated view of children climbing on the three cargo net ladders. The camera zooms in slightly as the children climb on the ropes. The camera zooms in to a girl as she jumps up and grabs the ropes of the climber. She pushes her feet on the center support post to lift herself up higher. Scene switches to a close-up of a girl's feet as she steps up the cargo netting. Camera switches to a view up to children as they climb overhead on the cargo nets. Scene fades to black.]
Play Systems
Dimensions
Max Fall Height: 84" (2,13 m)
Design/CAD Files Featuring this Component
Price Range (USD)
$0K-$5K
*Prices vary. For international and exact pricing, contact your local playground consultant.
Contact Your Consultant
Overview
The PlayBooster® Star Seeker Climber brings a nautical feel to the playground as kids climb.
Features
Attaches to 72" deck height

Constructed with the highest quality climbing cable, available in black, red or tan

Encourages cooperative play among groups
Feels like pirate ship imaginative play
ProShield® Finish
Recycled Permalene®
TenderTuff™ Coating
Climbing Cables
Sensory
Proprioception
Tactile
Vestibular+
Visual
Motor Skills
Agility
Balance
Coordination
Core Body Strength
Flexibility
Lower Body Strength
Motor Planning
Upper Body Strength
Social/Emotional Skills
Cooperation
Imaginative Play
Social Skill Development
Learn about Developmental Benefits
Related Playground Components