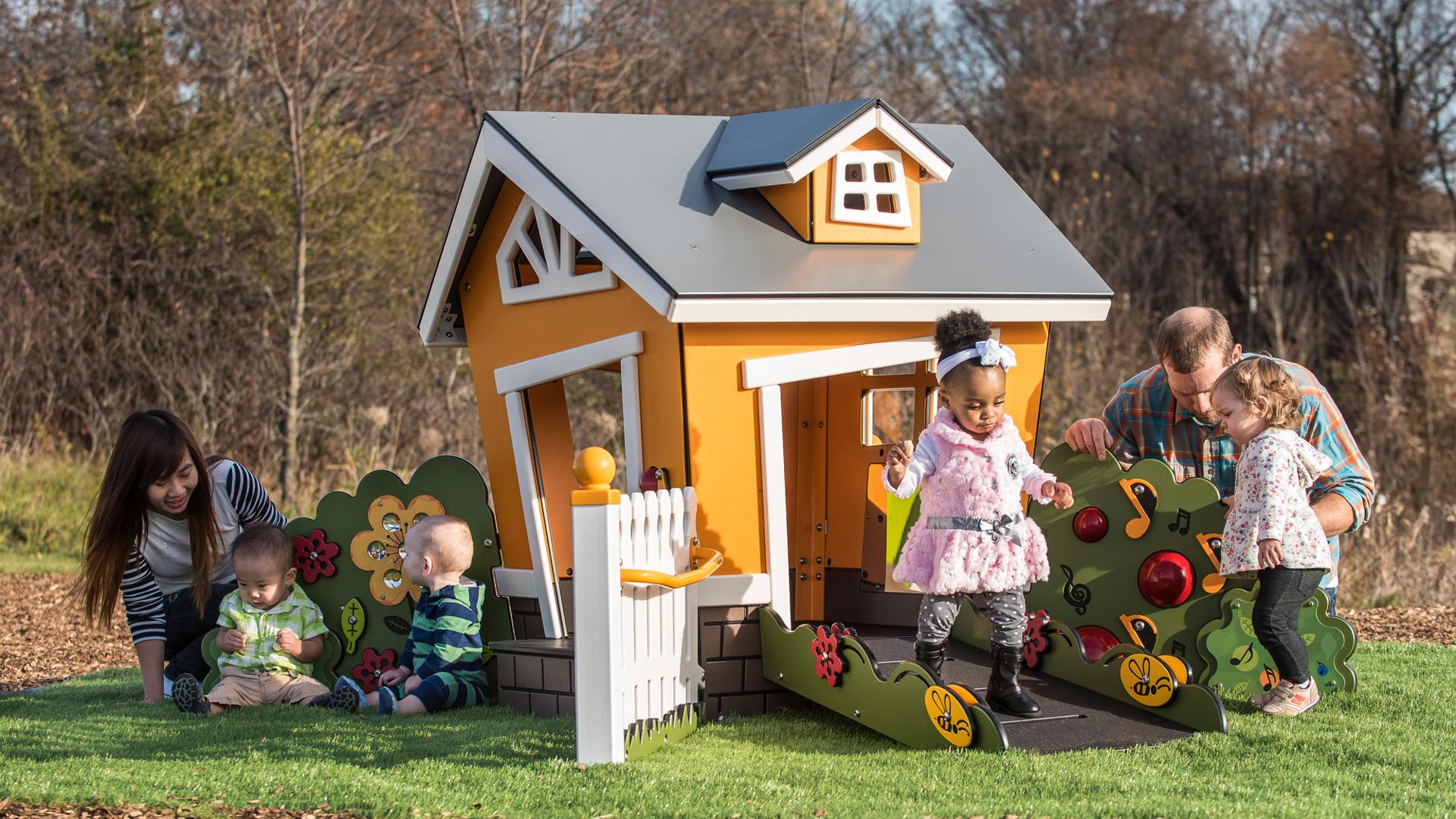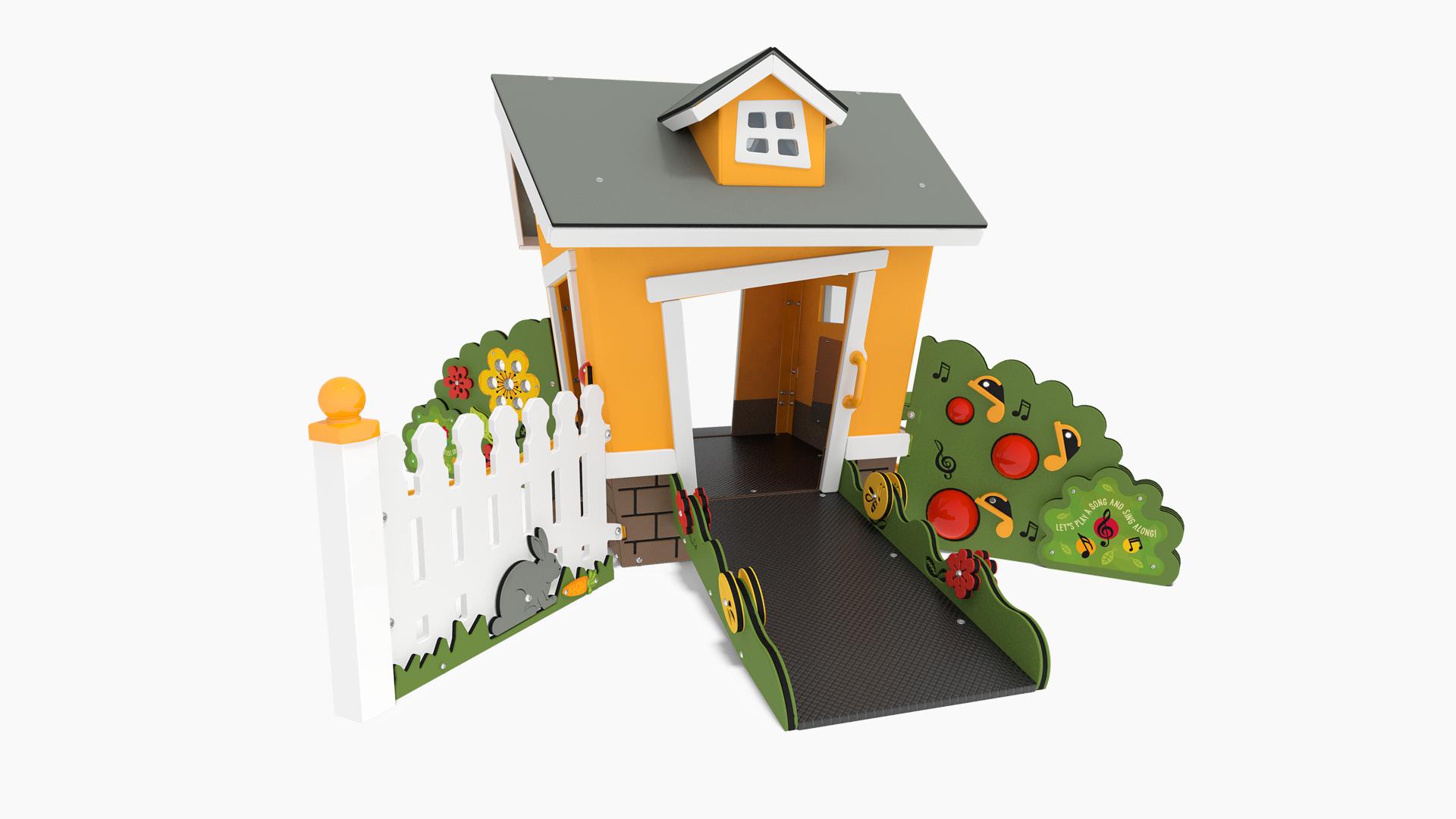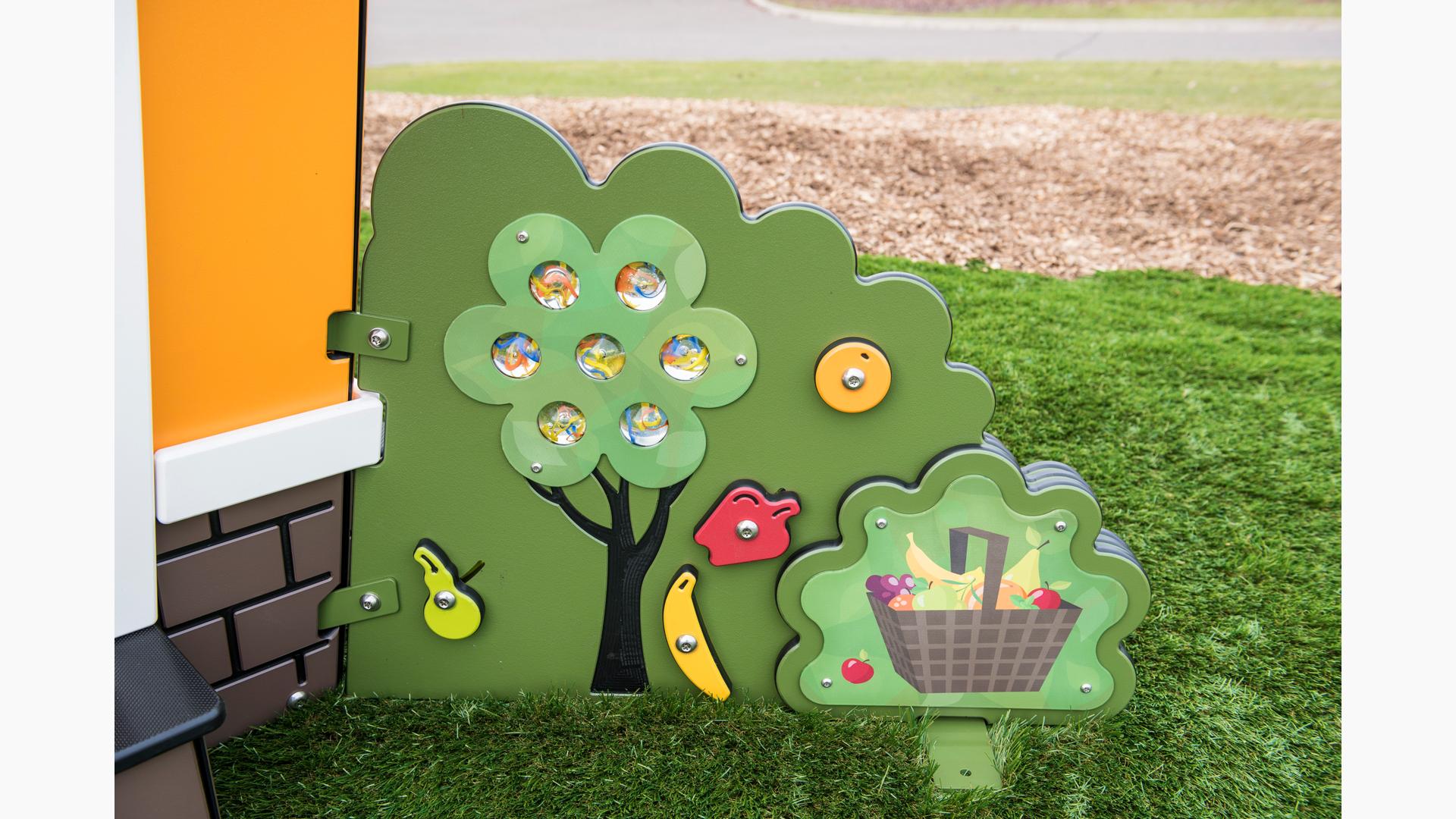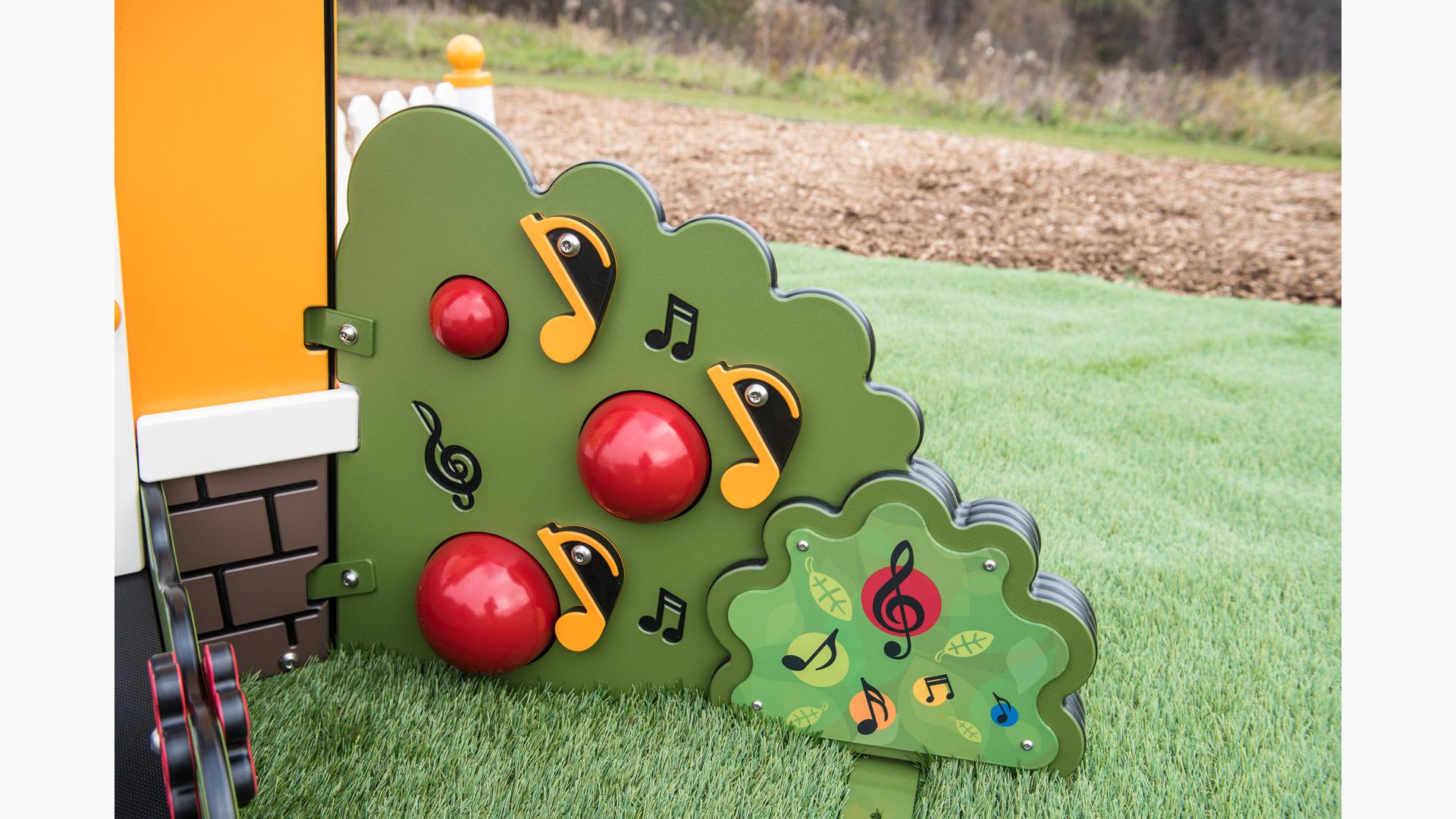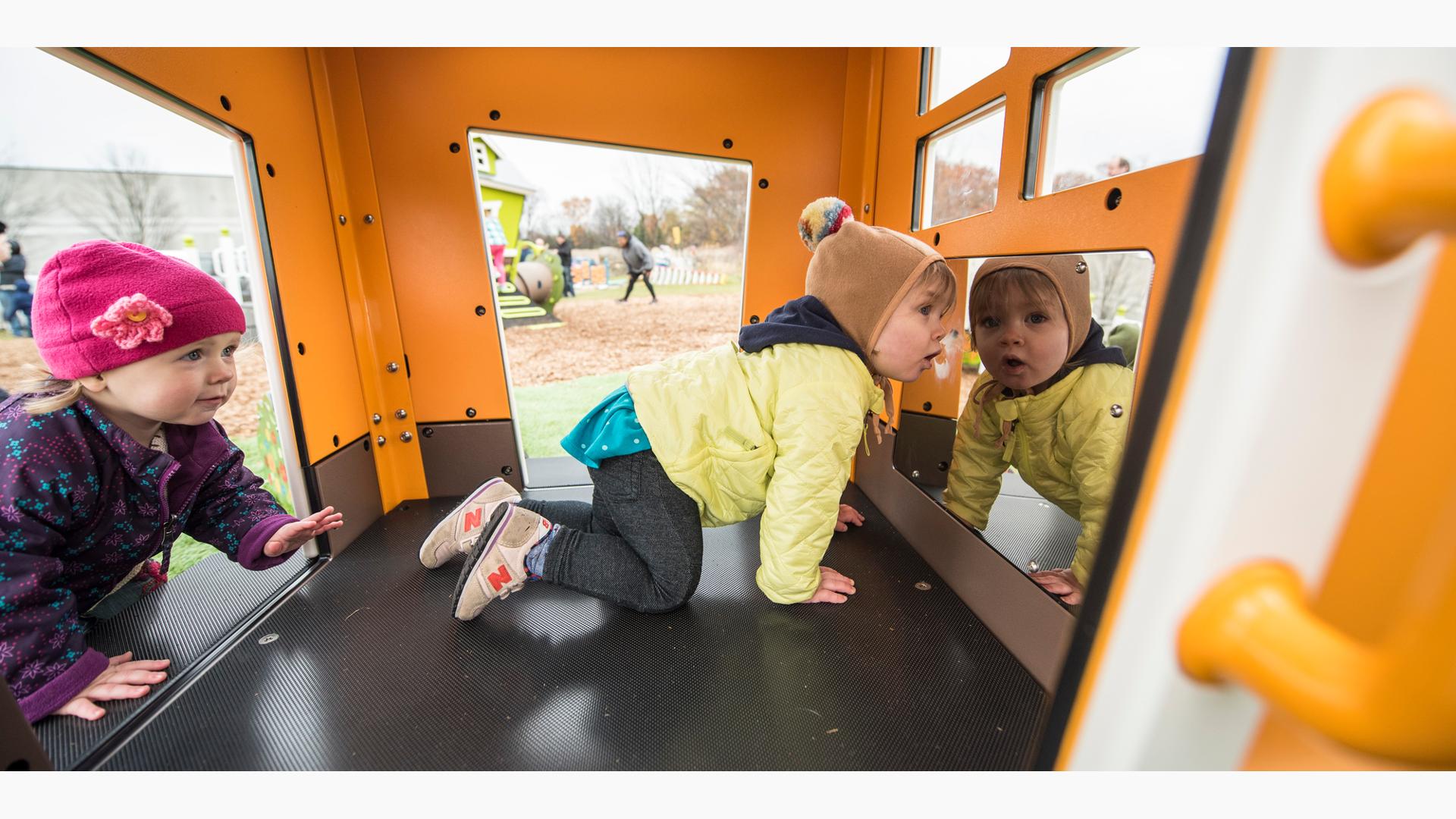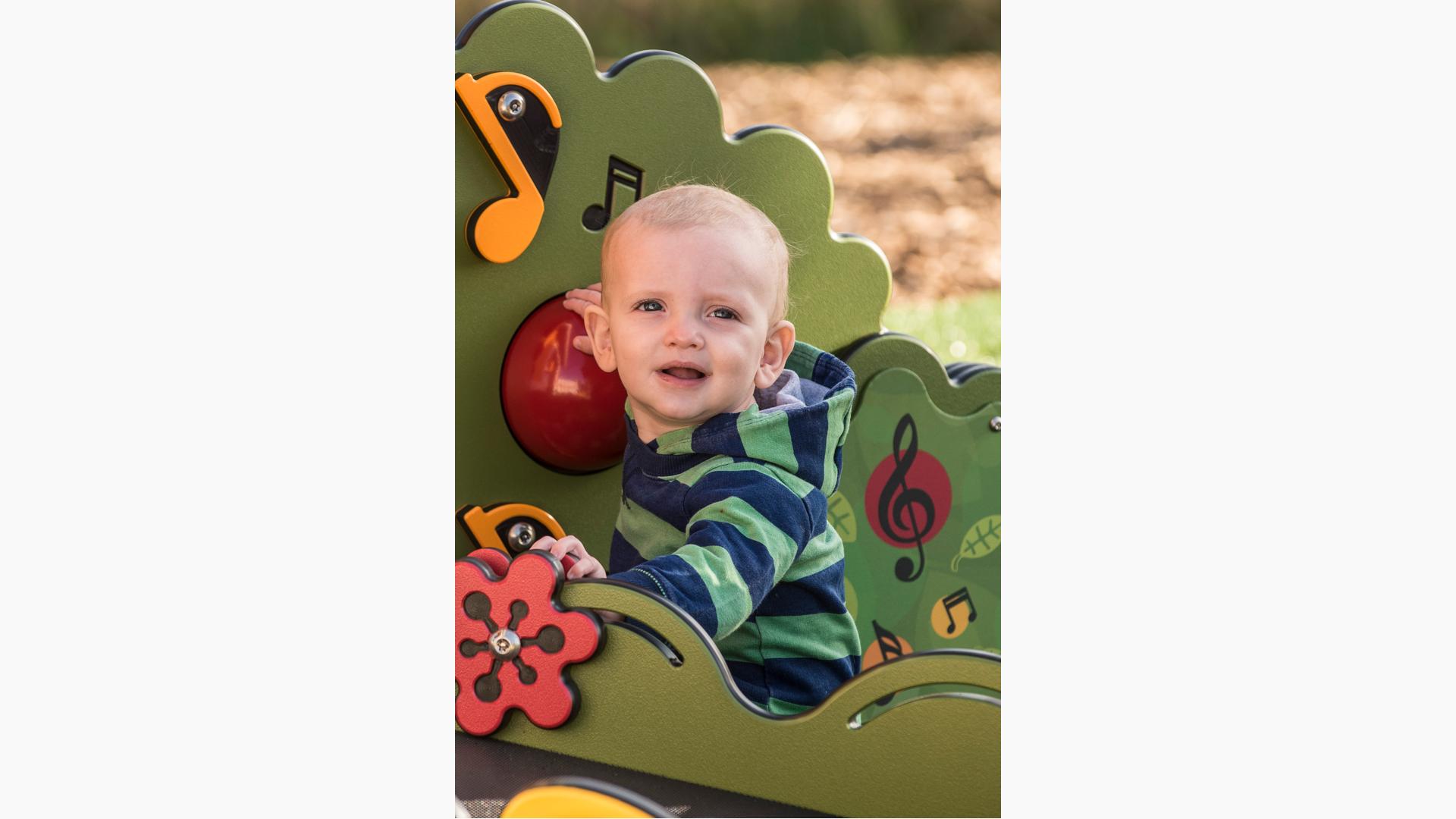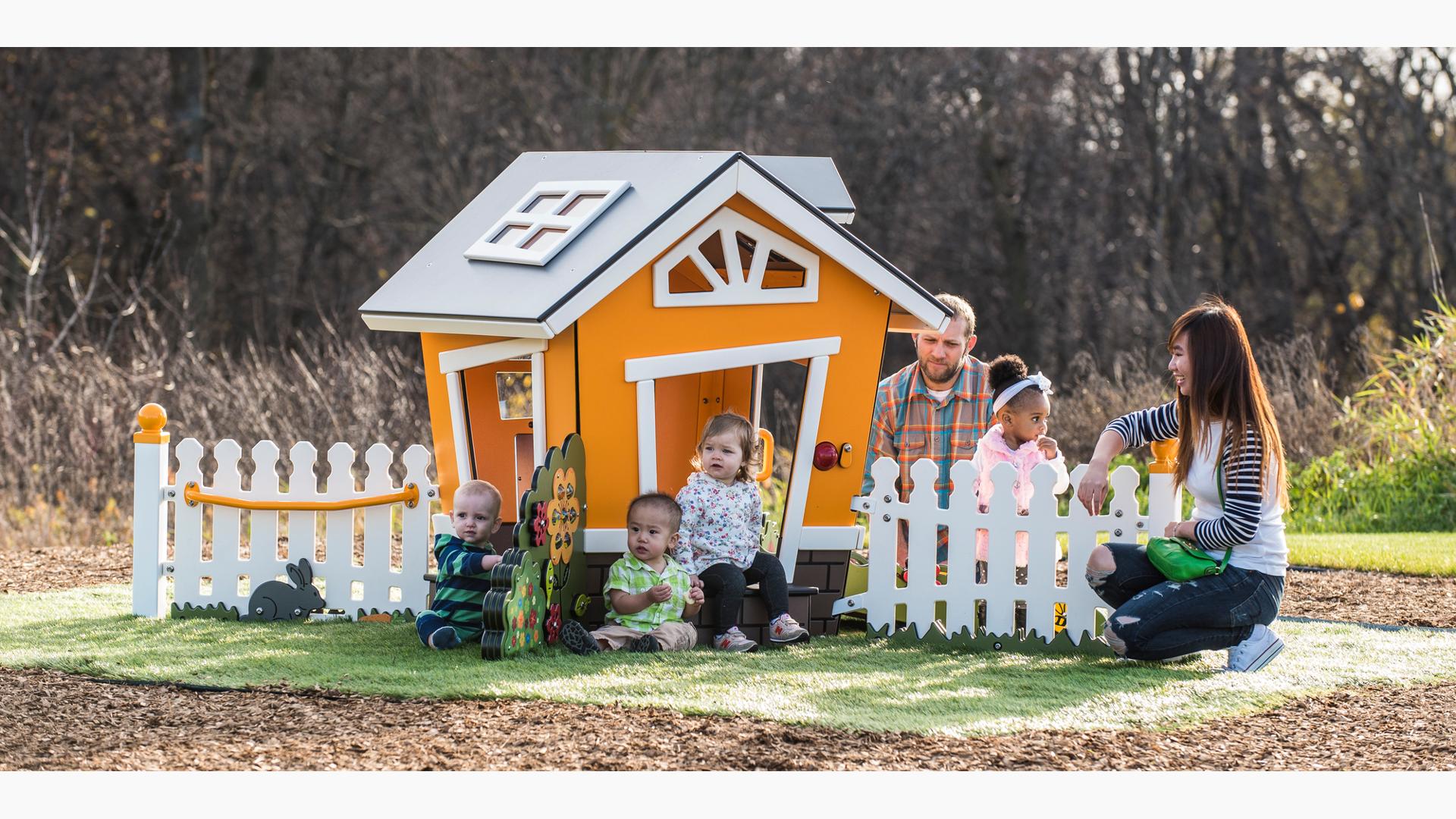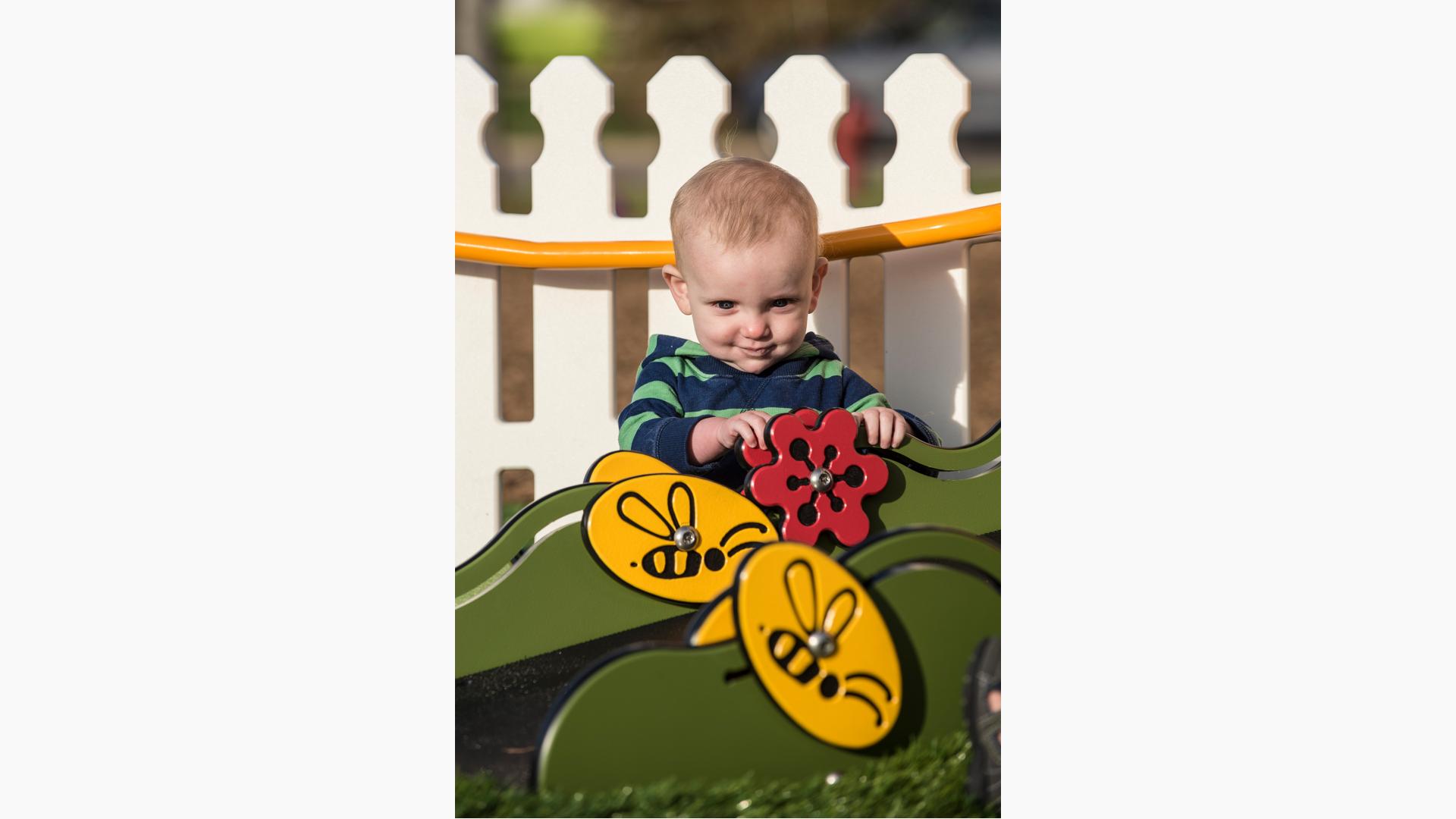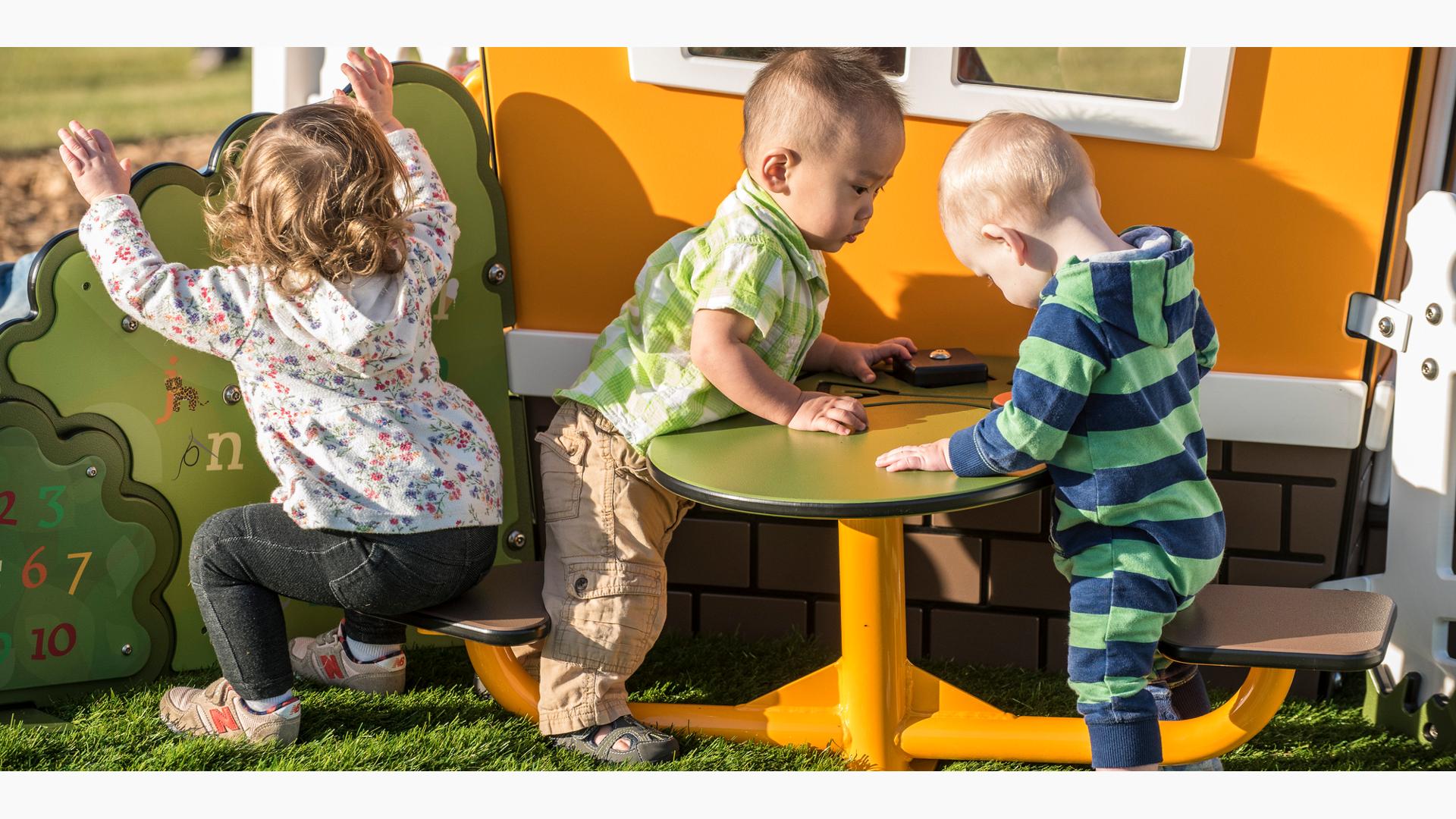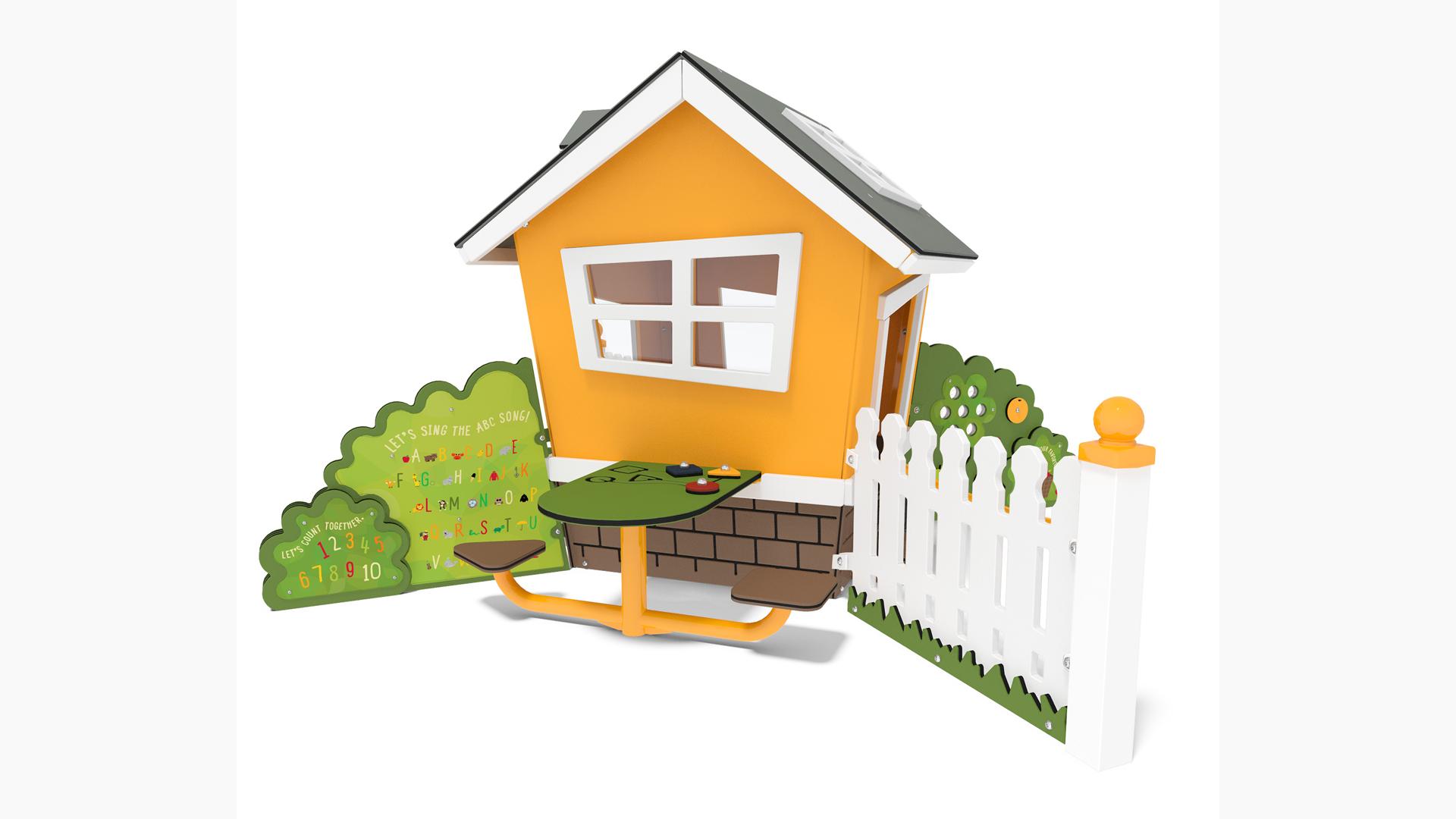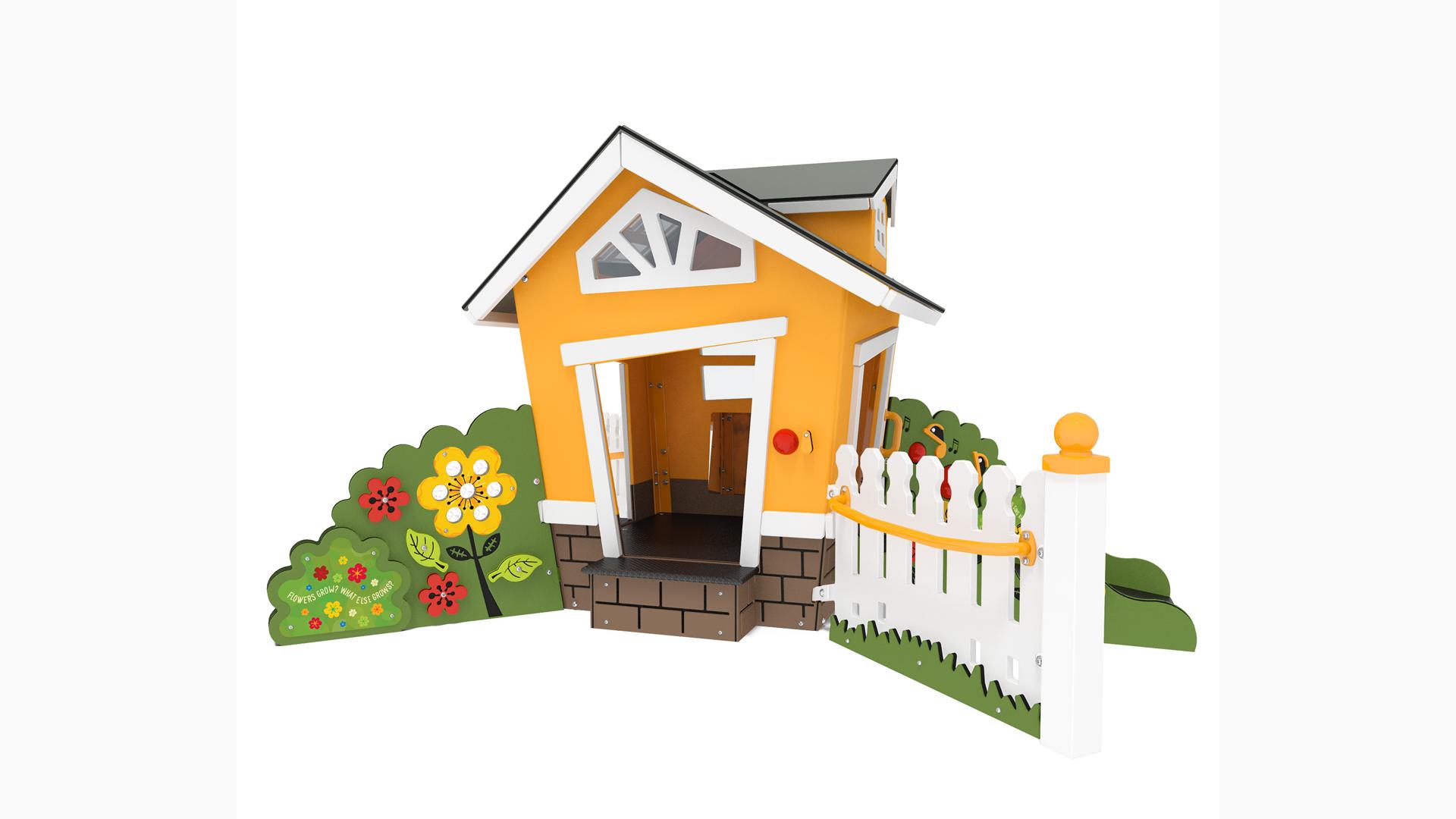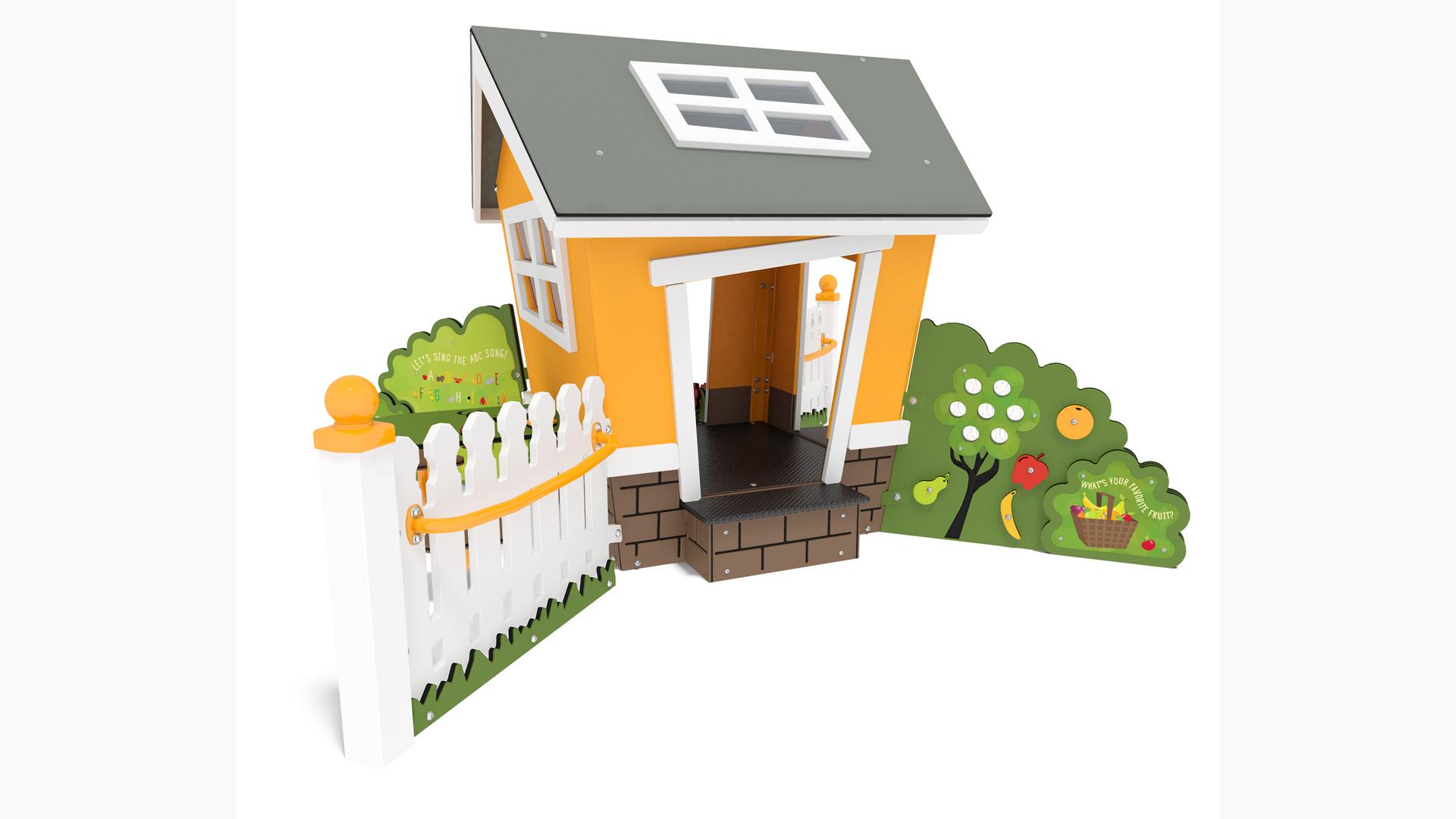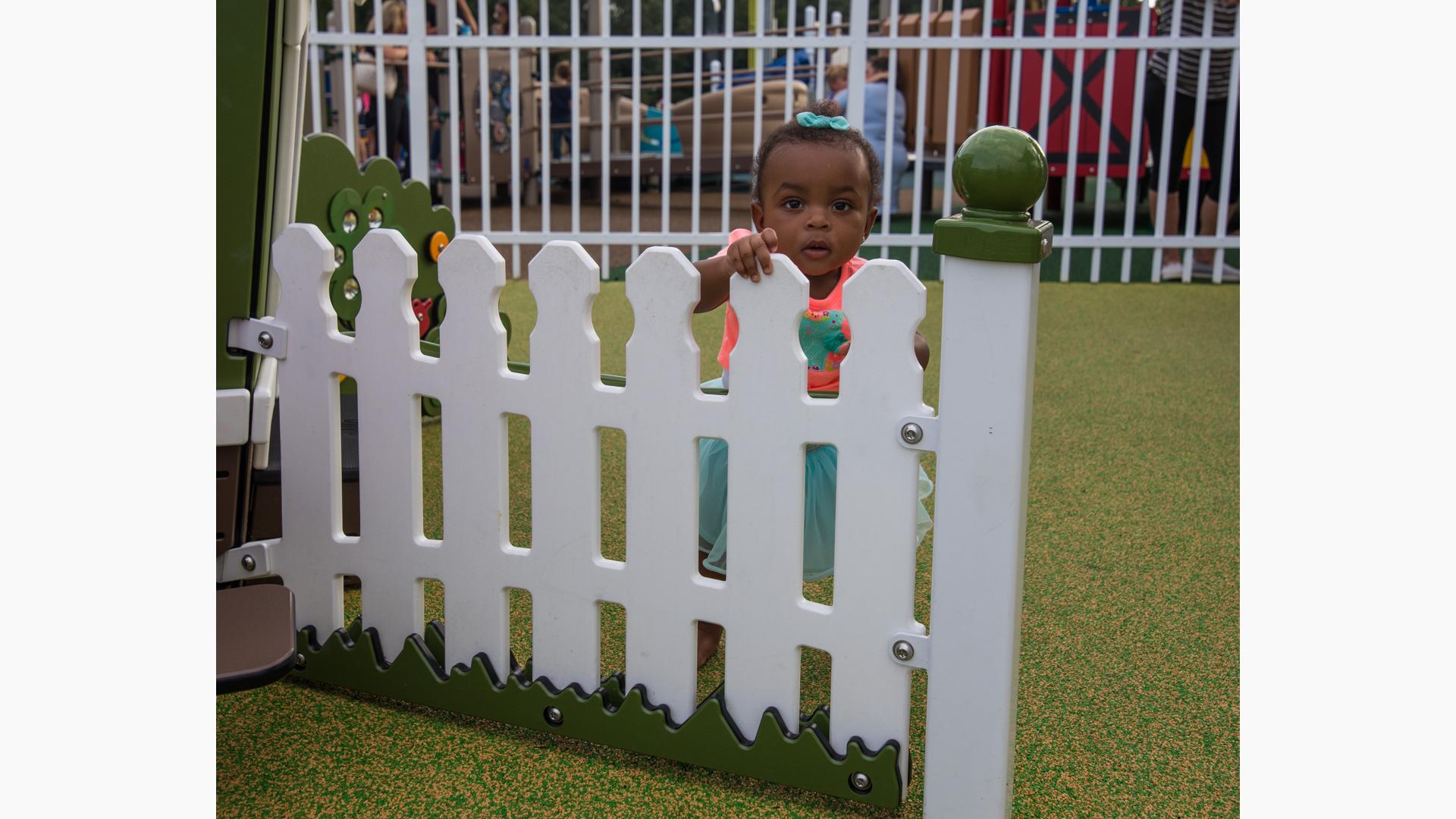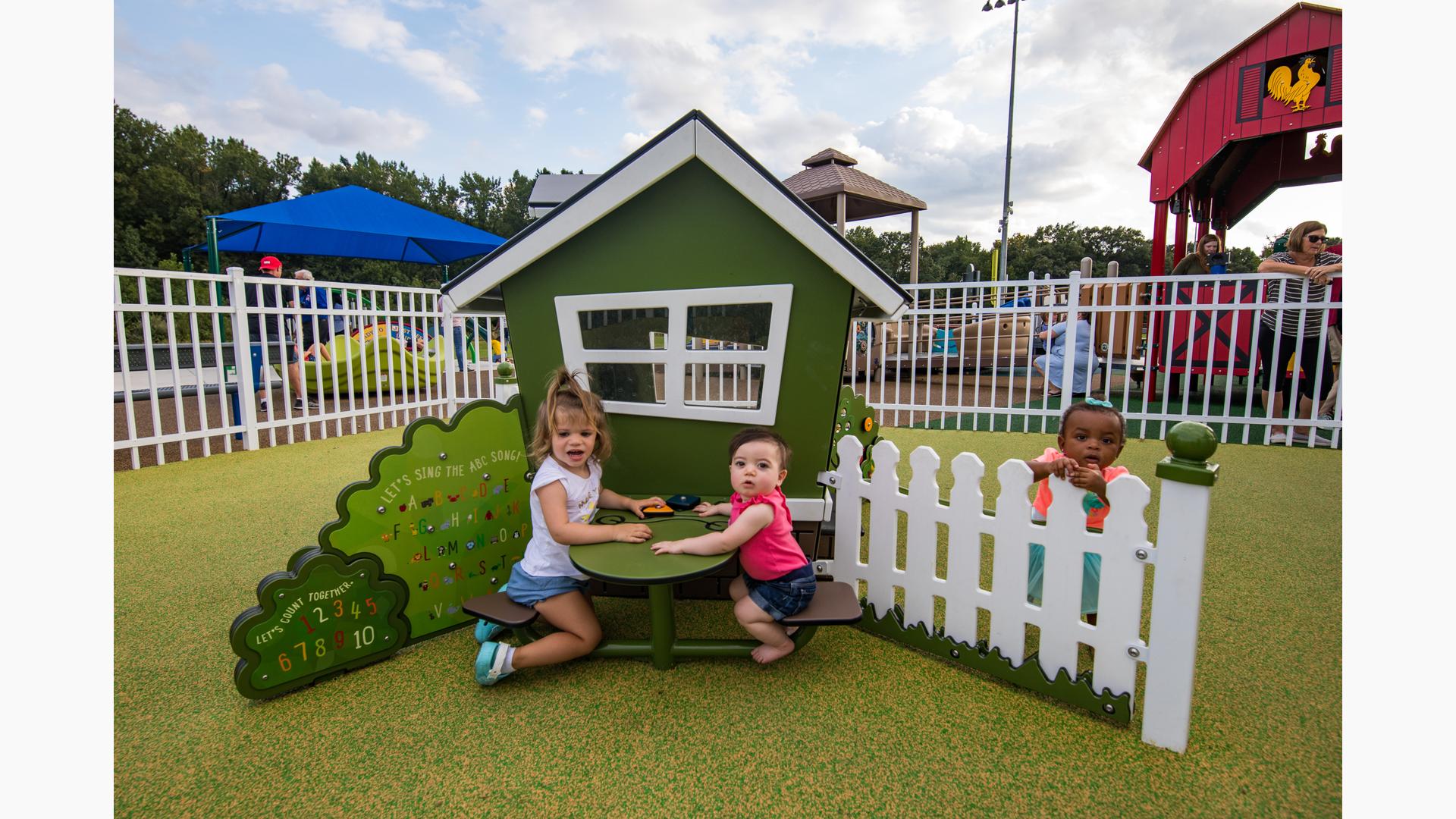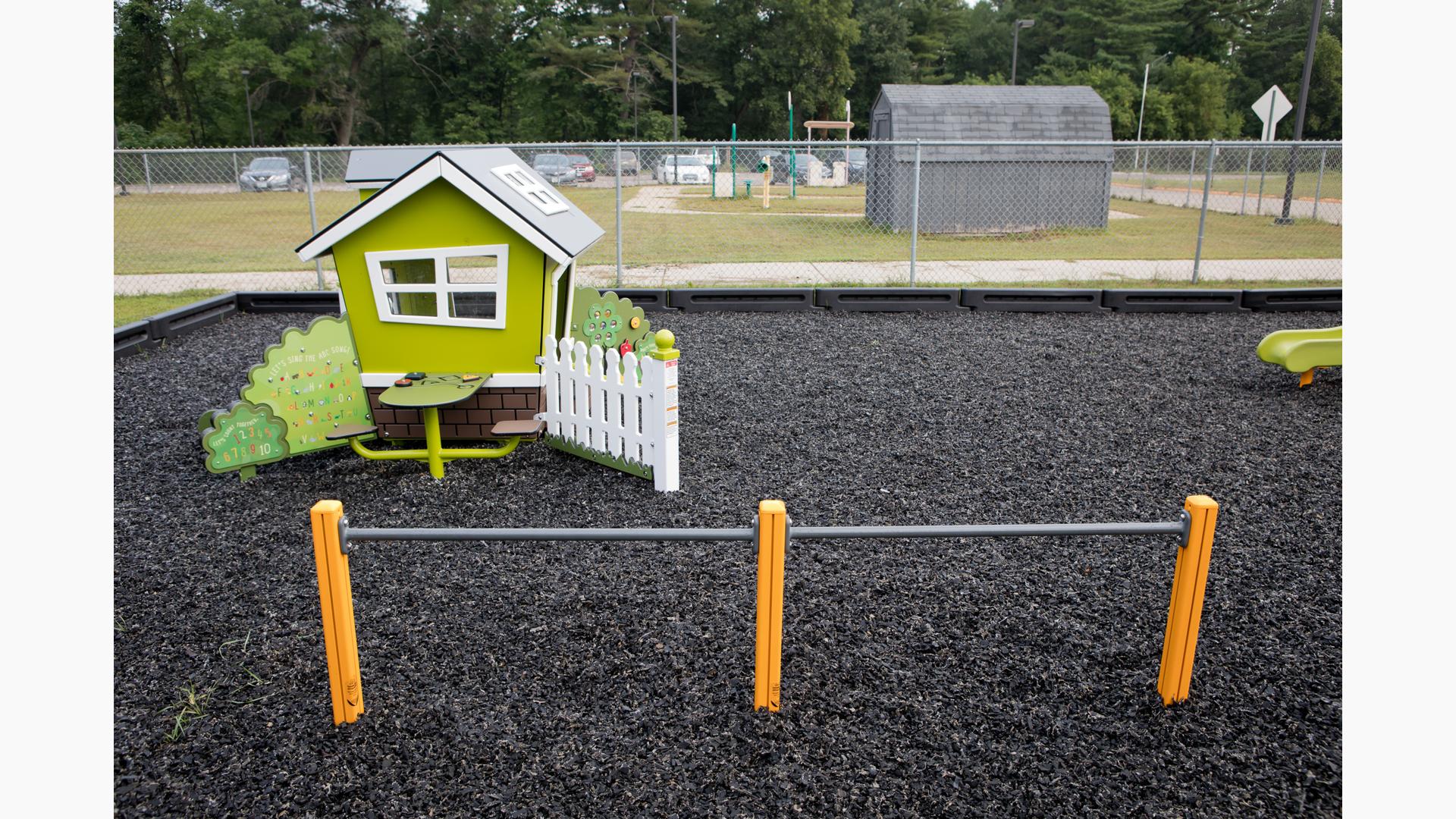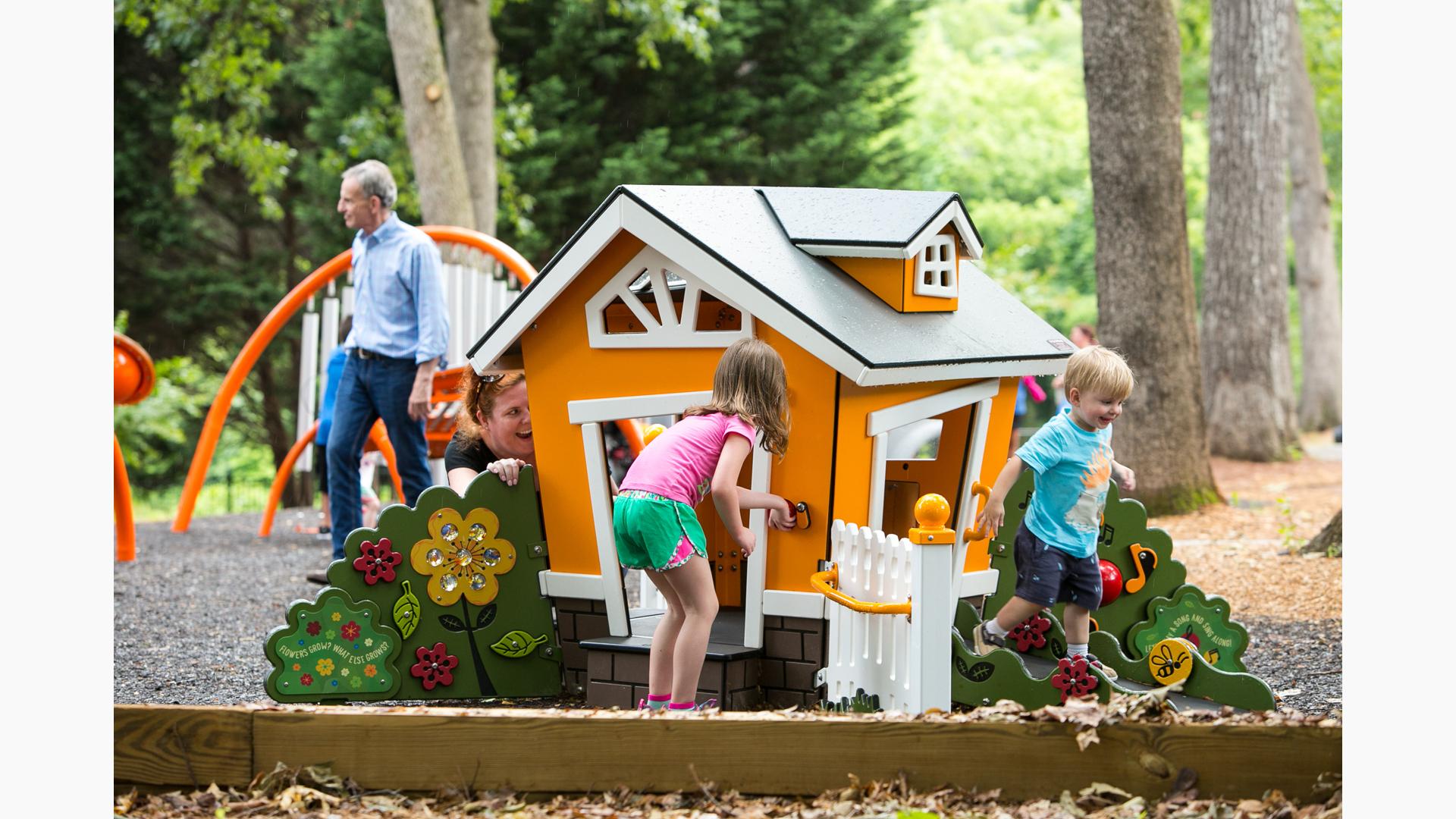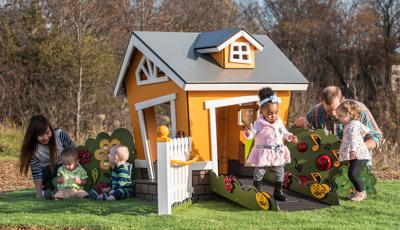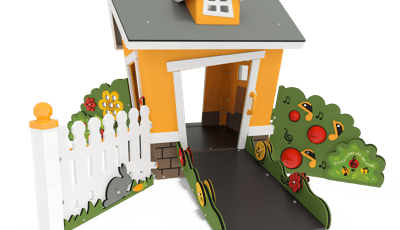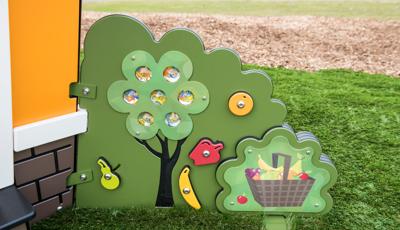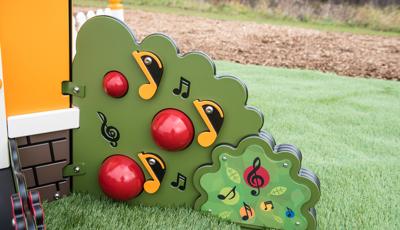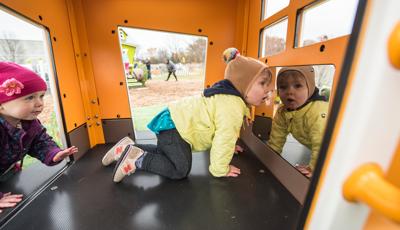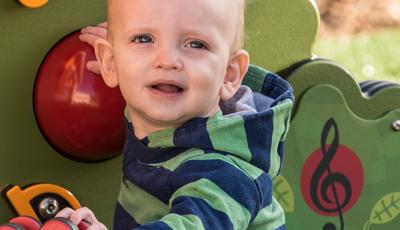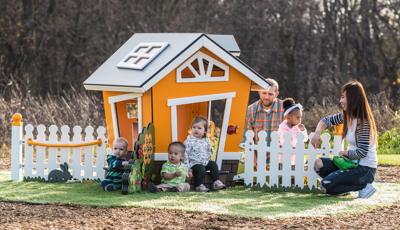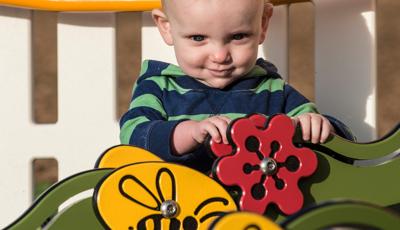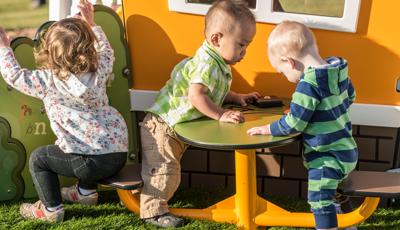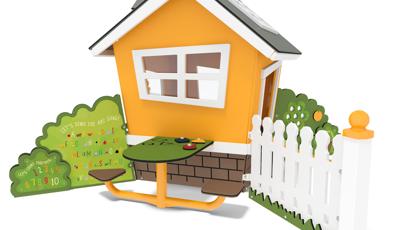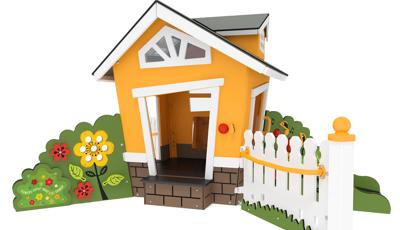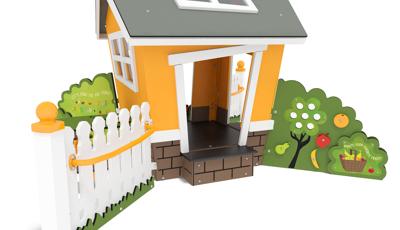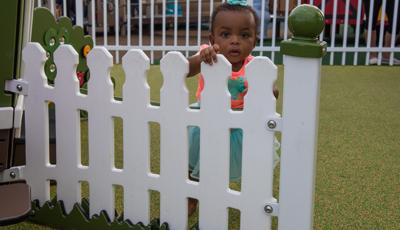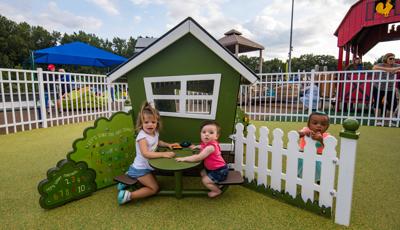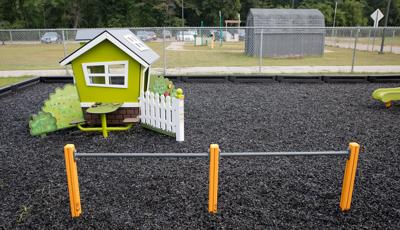 Play Systems
Dimensions
Max Fall Height: 7" (0,18 m)
Min Area Required: 19' 2" x 20' 1" (5,84 m x 6,12 m)
Design/CAD Files Featuring this Component
Price Range (USD)
$5K-$10K
*Prices vary. For international and exact pricing, contact your local playground consultant.
Contact Your Consultant
Overview
When adults and children play together, language-rich interactions can support children's early brain and language development. The Nook's tiny house look and feel combined with activities and messaging, developed with guidance from the National Head Start Association and Too Small to Fail, can prompt adult-child conversations and support whole-child learning across key developmental domains. They include literacy, math, science, nature, social-emotional development, nutrition and physical activity.
Features
20 interactive activities addressing developmentally-appropriate skills: Flower Panel, Flower/Leaf Spinners, Flower Marbles, Balance Rail on Front Fence, Front Step, Doorbell, Fruit Basket Panel, Side Step, Window, Mirror, Numbers Panel, Alphabet Panel, Table with Seats, Shape Sliders, Balance Rail on Back Fence, Rabbit Slider, Climber, Flower/Bee Spinners, Music Notes Panel, Bells

Compact structure

Built-in shade

Choice of one Permalene® color

Direct bury or surface mount
Recycled Permalene®
Sensory
Auditory
Proprioception
Tactile
Vestibular
Visual
Motor Skills
Agility
Balance
Coordination
Core Body Strength
Endurance
Eye-Hand Coordination
Lower Body Strength
Motor Planning
Upper Body Strength
Cognitive Skills
Language and Literacy
Problem Solving
Strategic Thinking
Social/Emotional Skills
Cooperation
Imaginative Play
Social Skill Development
Learn about Developmental Benefits
Related Playground Components