SlideWinder2® w/Tree Branch Support
Model #169316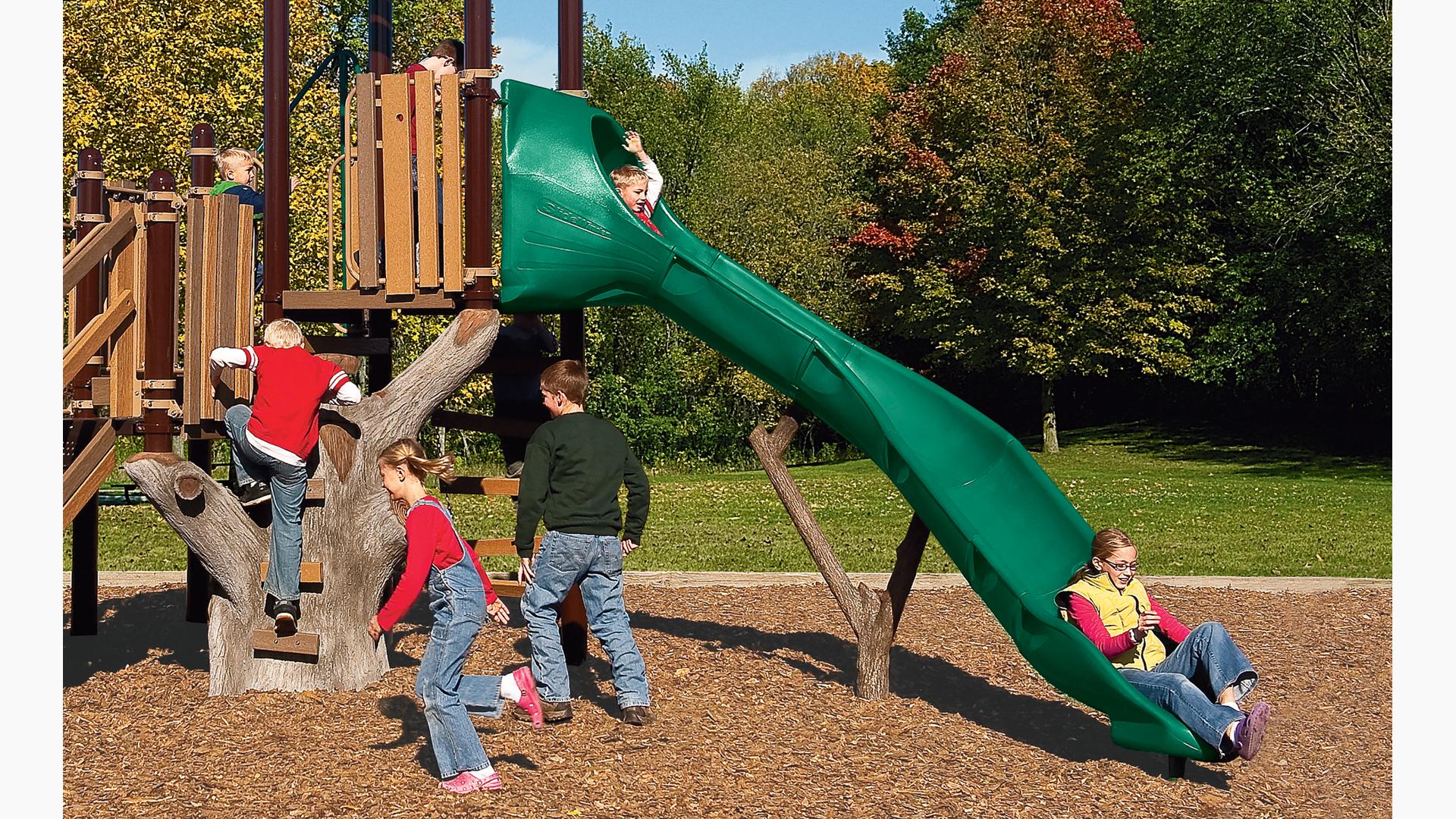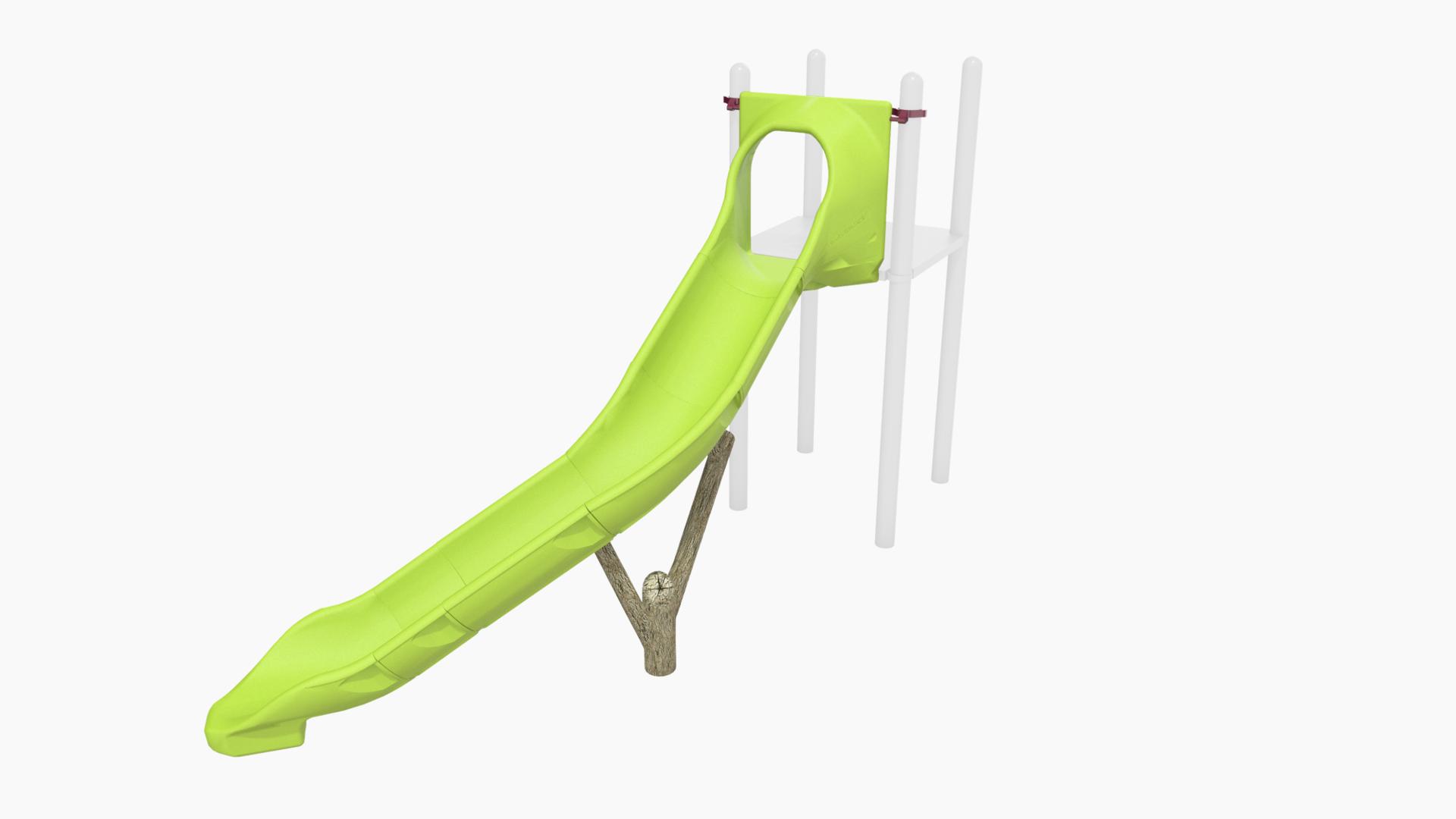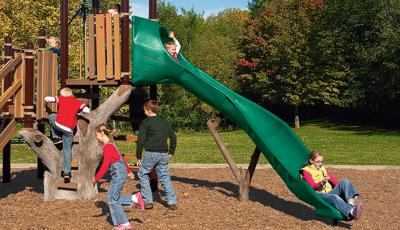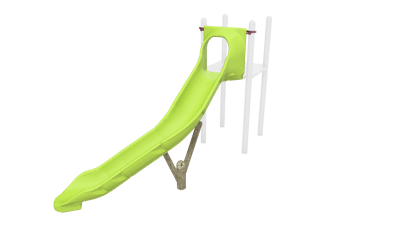 SlideWinder2® with Tree Branch Support
Video features a tree house themed PlayBooster playground with a SlideWinder2 slide with Tree Branch Support.
[video: scene fades into a full scene fades into a PlayBooster Treehouse themed playground with nature inspired climbers and steppers. Children play all around the play area. Scene switches as the camera zooms out from the realistic Glass Fiber Reinforced Concrete "Y" shaped tree branch slide support post. The camera pulls back for a full view side view of the bottom of the slide with the Tree Branch Support underneath. A boy rides down the slide. Scene switches to a close-up side view of the top of the slide as several boys sit down and slide down the slide. Camera switches to a front view of the slide as a boy rides down. Camera switches to a close-up of the top of the slide as child after child race down the slide. They screech and hoot and hauler as they ride past the camera. Scene switches to a full side view of the tree house themed playground with SlideWinder2 slide. Children play all over the different playground activities. A boy slides down the SlideWinder2 slide as the scene fades to black.]
Play Styles
Play Systems
Dimensions
Max Fall Height: Equals deck height
Design/CAD Files Featuring this Component
Price Range (USD)
$5K-$10K
*Prices vary. For international and exact pricing, contact your local playground consultant.
Contact Your Consultant
Overview
Bring nature into your playground with the SlideWinder2® with Tree Branch Support. The realistic look is an easy way to enhance a nature-themed play structure.
Features
Hand-painted, epoxy-coated, tree-branch themed support
Rotationally molded, polyethylene slide sections with integrated slide hood
Attaches to 72" deck height
Right-curving slide only
ProShield® Finish
Polyethylene
Related Playground Components