Recycled Tree House Roof
Model #211190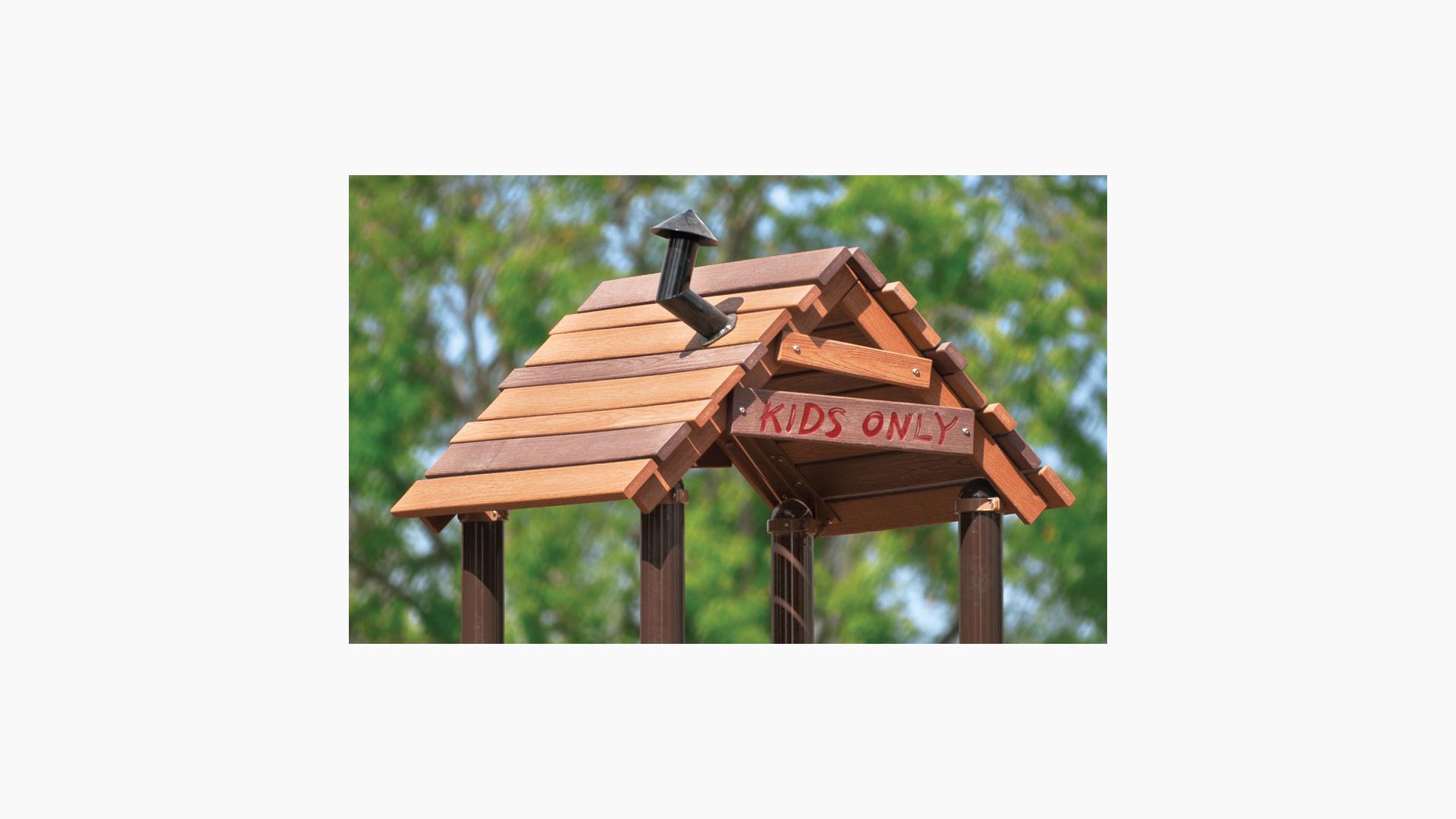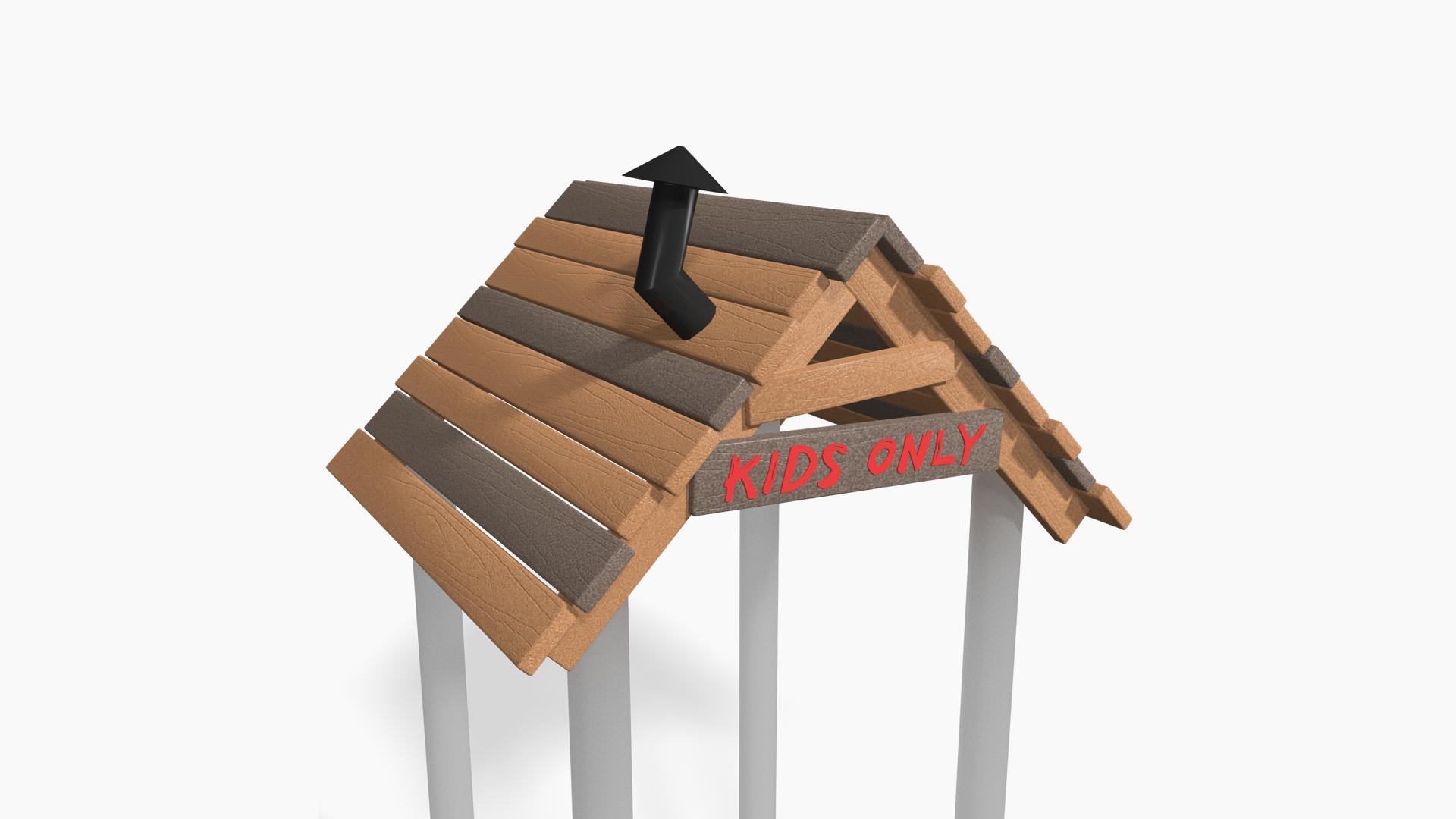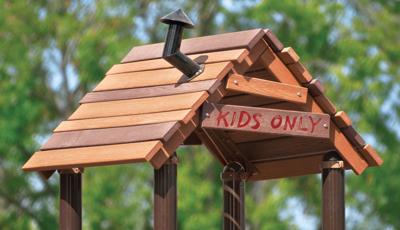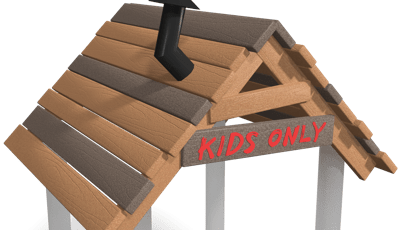 Recycled Tree House Roof
Video features the PlayBooster playground Recycled Tree House Roof.
[video: scene fades into a PlayBooster Treehouse themed playground with nature inspired climbers and steppers. Children play all around the play area. Scene switches to a full view of the playground roof made of Recycled Plastic Lumber. The roof is designed like a child built the roof with uneven and crooked boards. A board across the peak of the roof looks like a child painted in red paint: Kids Only.]
[video: scene switches to a front view of the treehouse theme playground roof. The camera zooms in on the top cross plank with the "Kids Only" sign. Camera switches to a ground view up to the playground roof. Children play on the playground decking and slide down the Fire Pole. Camera switches to a view up underneath the playground roof while children walk by up the playground steps giggling. Camera switches to a view up at two boys standing underneath the recycled tree house roof. Scene fades to black.]
Play Styles
Play Systems
Dimensions
Max Fall Height: Equals deck height
Design/CAD Files Featuring this Component
Price Range (USD)
$0K-$5K
*Prices vary. For international and exact pricing, contact your local playground consultant.
Contact Your Consultant
Overview
The PlayBooster® Recycled Tree House Roof is an earth-friendly choice for your playground. Wood-grain planks made from 100 percent post-consumer recycled plastic brings shade for your playground. Four configurations options available.
Features
2" x 4" and 2" x 6" planks of varying lengths
Wood-grain texture
Natural cedar and mink colors

Available with or without "Kids Only" sign and black stovepipe chimney.

Perfect tree house topper provides needed shade below
Blends into the natural environment
Kid-engineered look

Posts quoted separately
Related Playground Components