Portal Climber w/Vibe® Handholds
Model #200611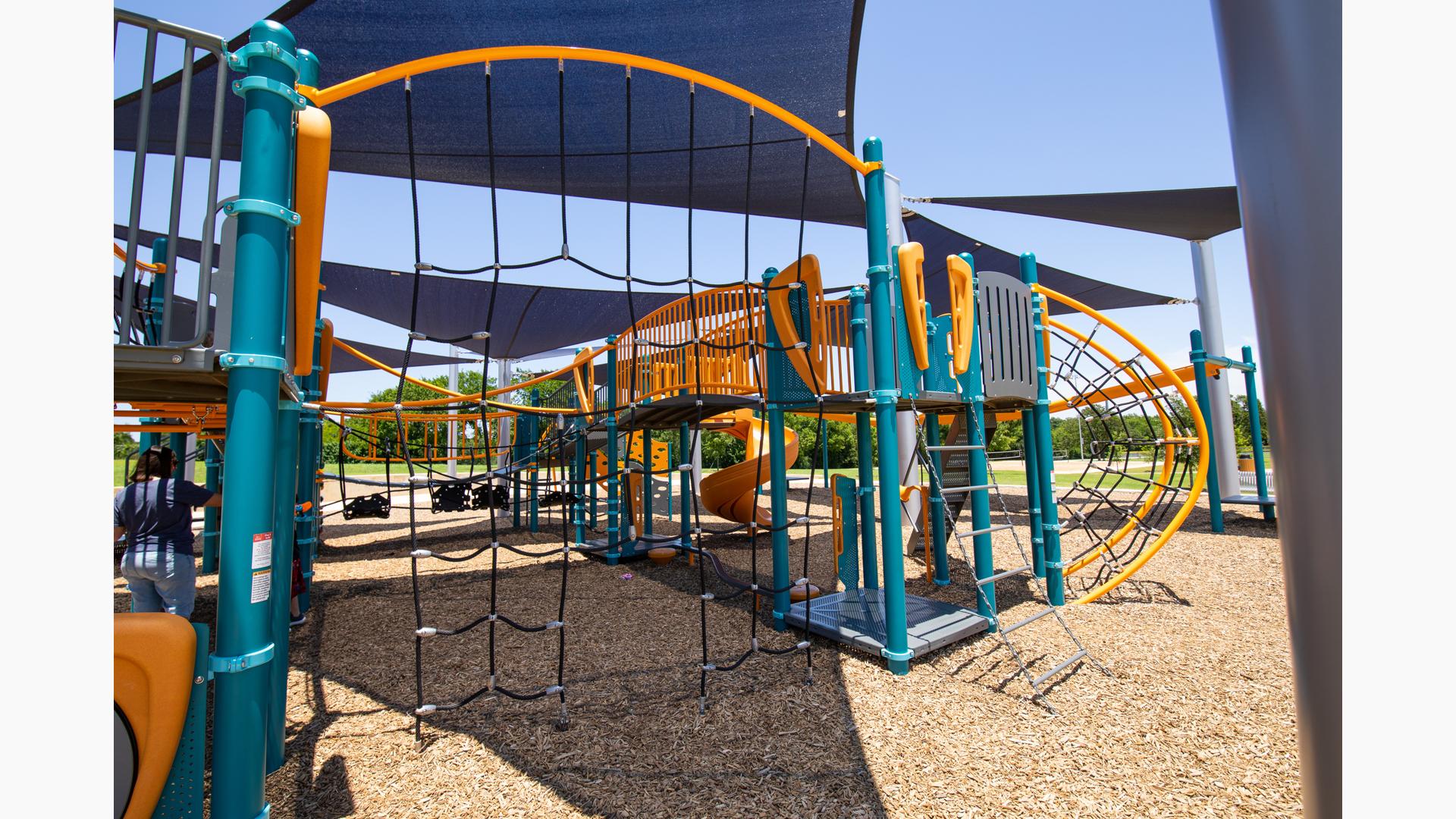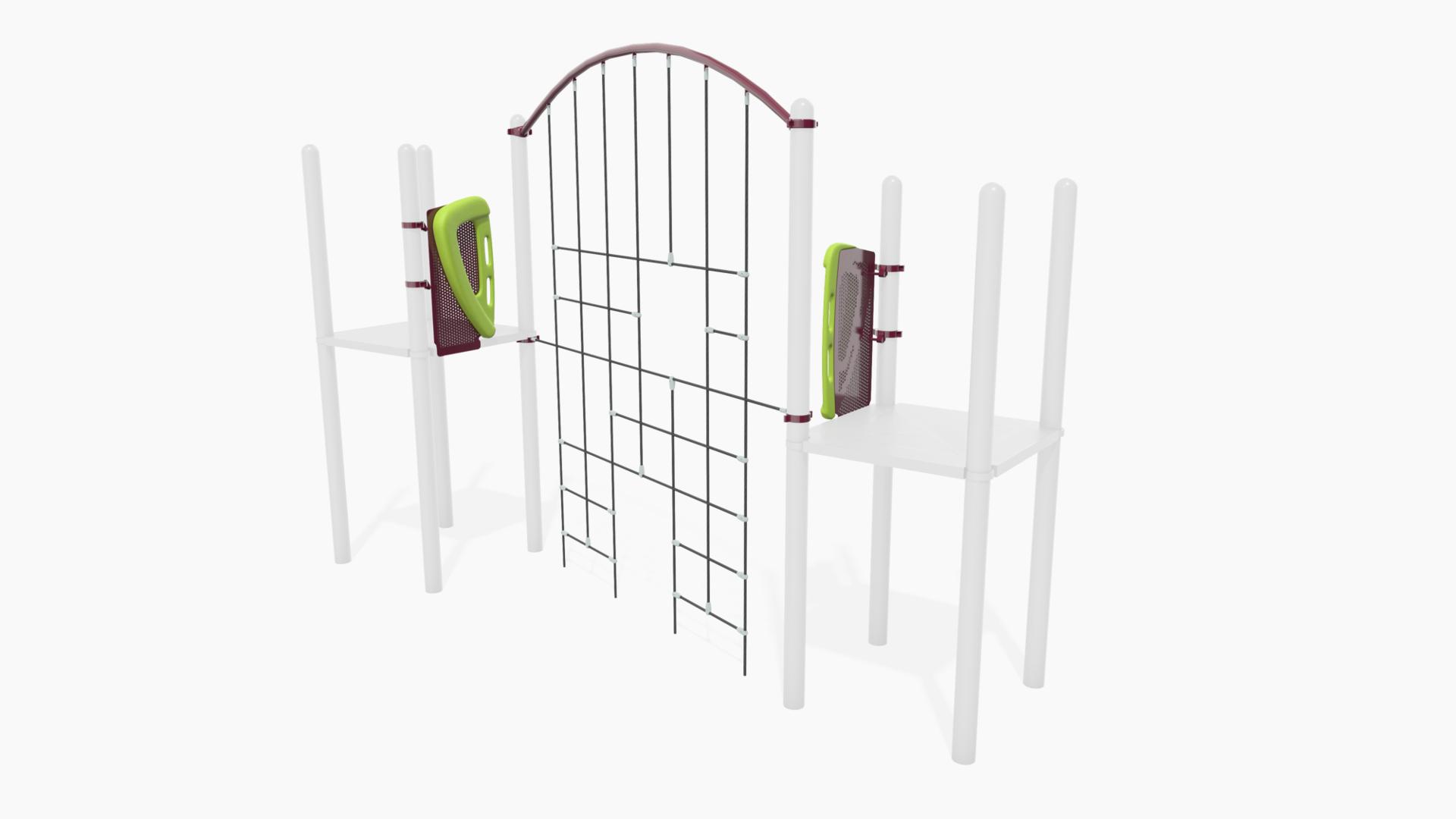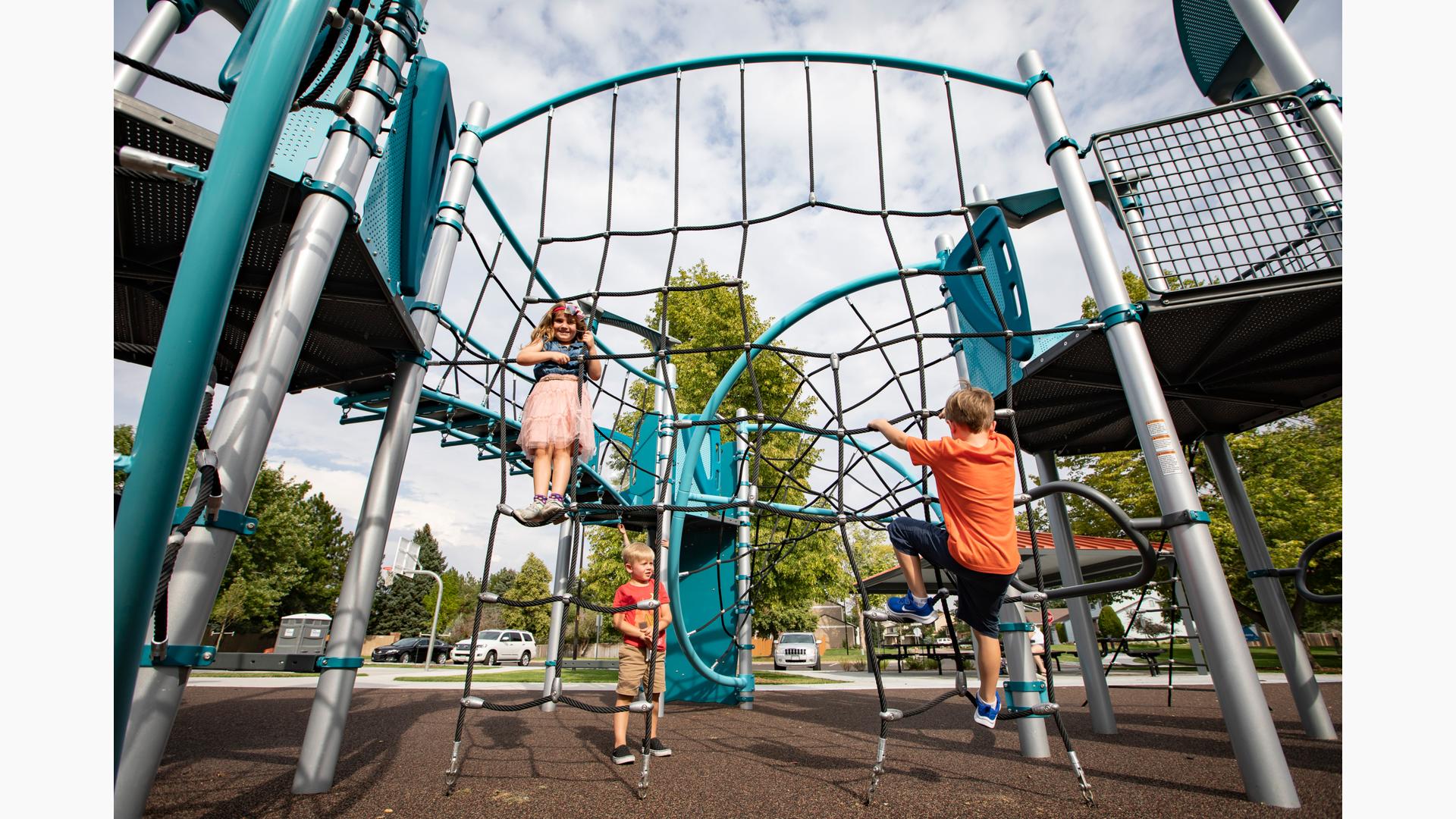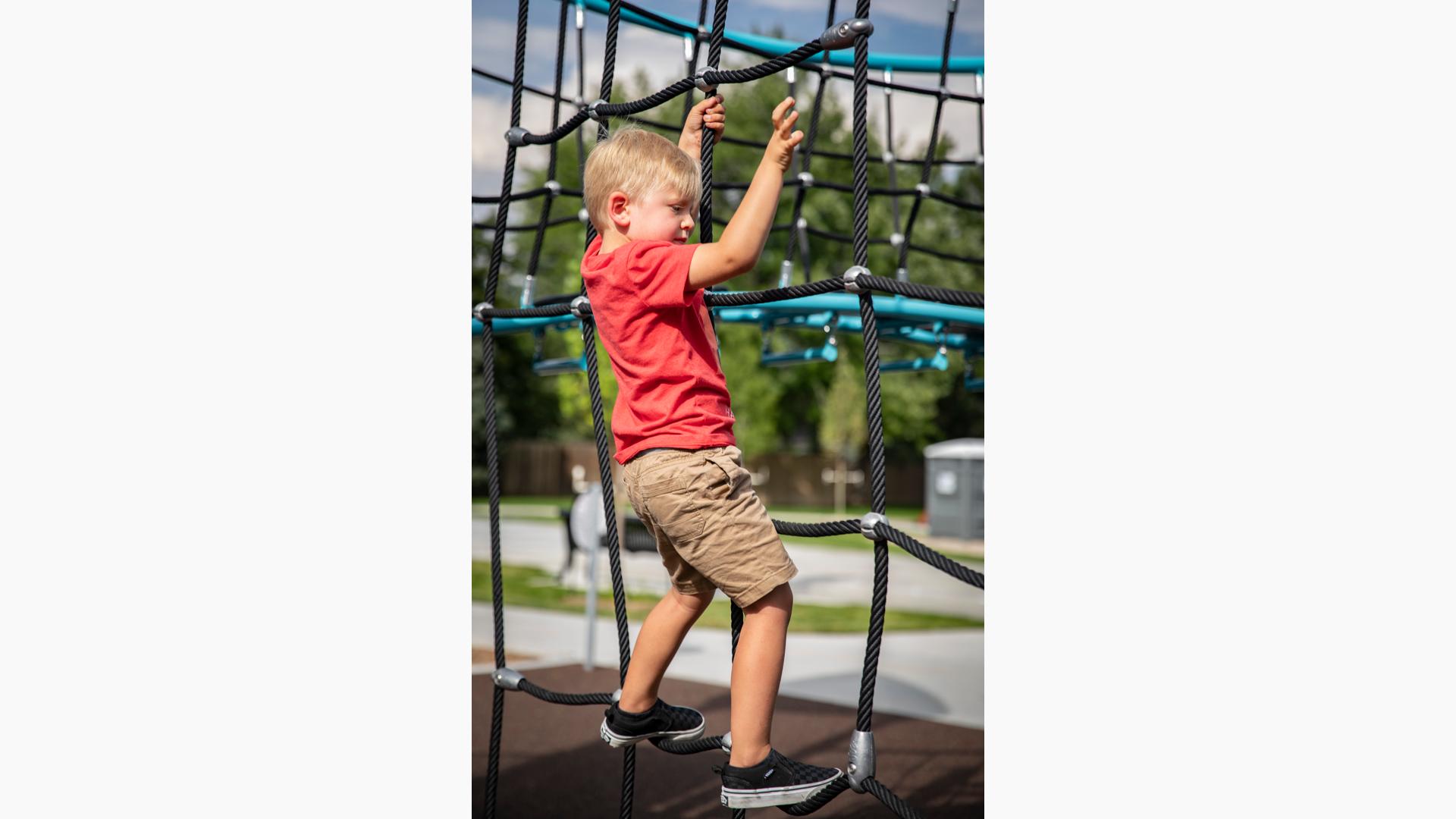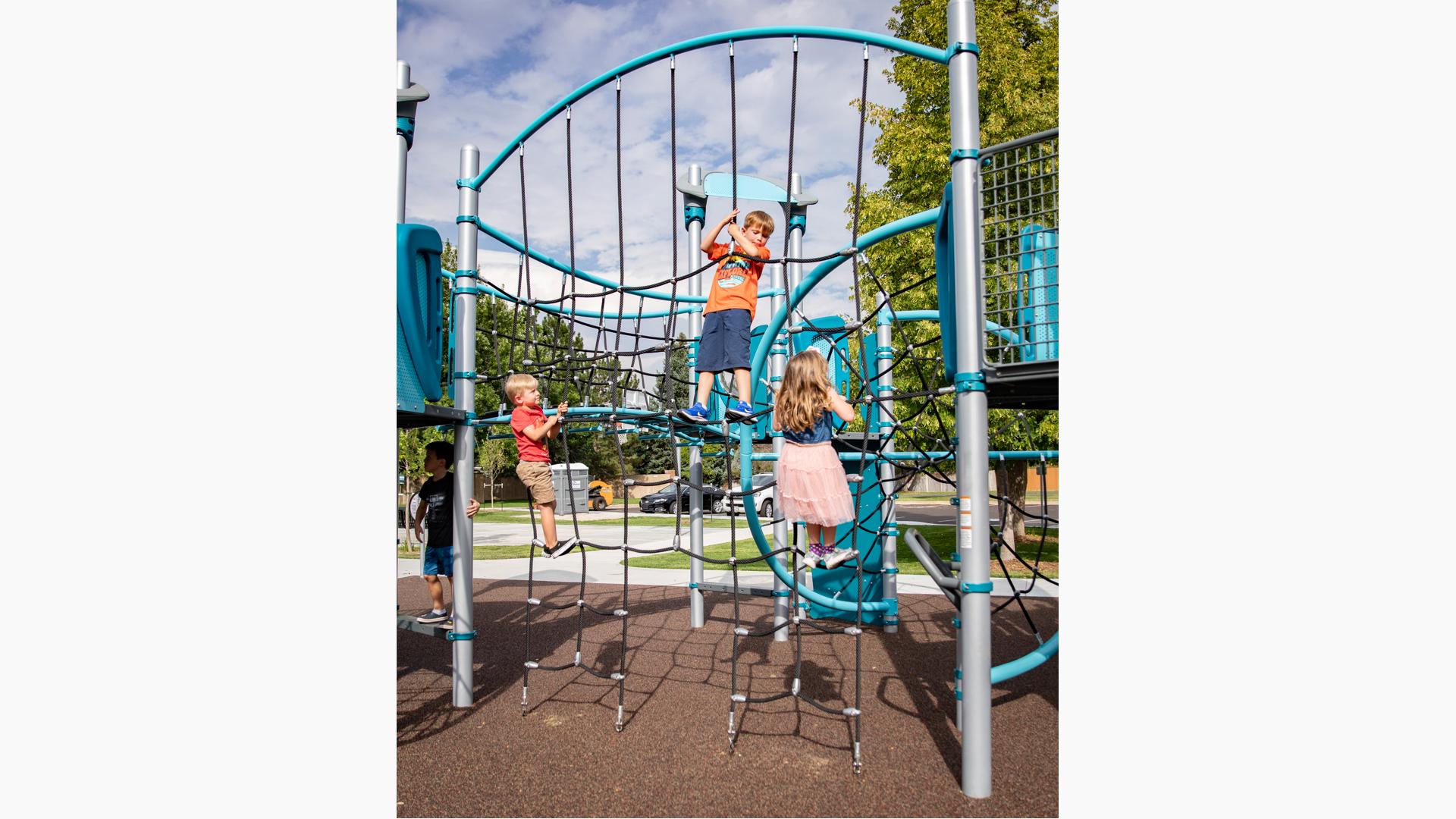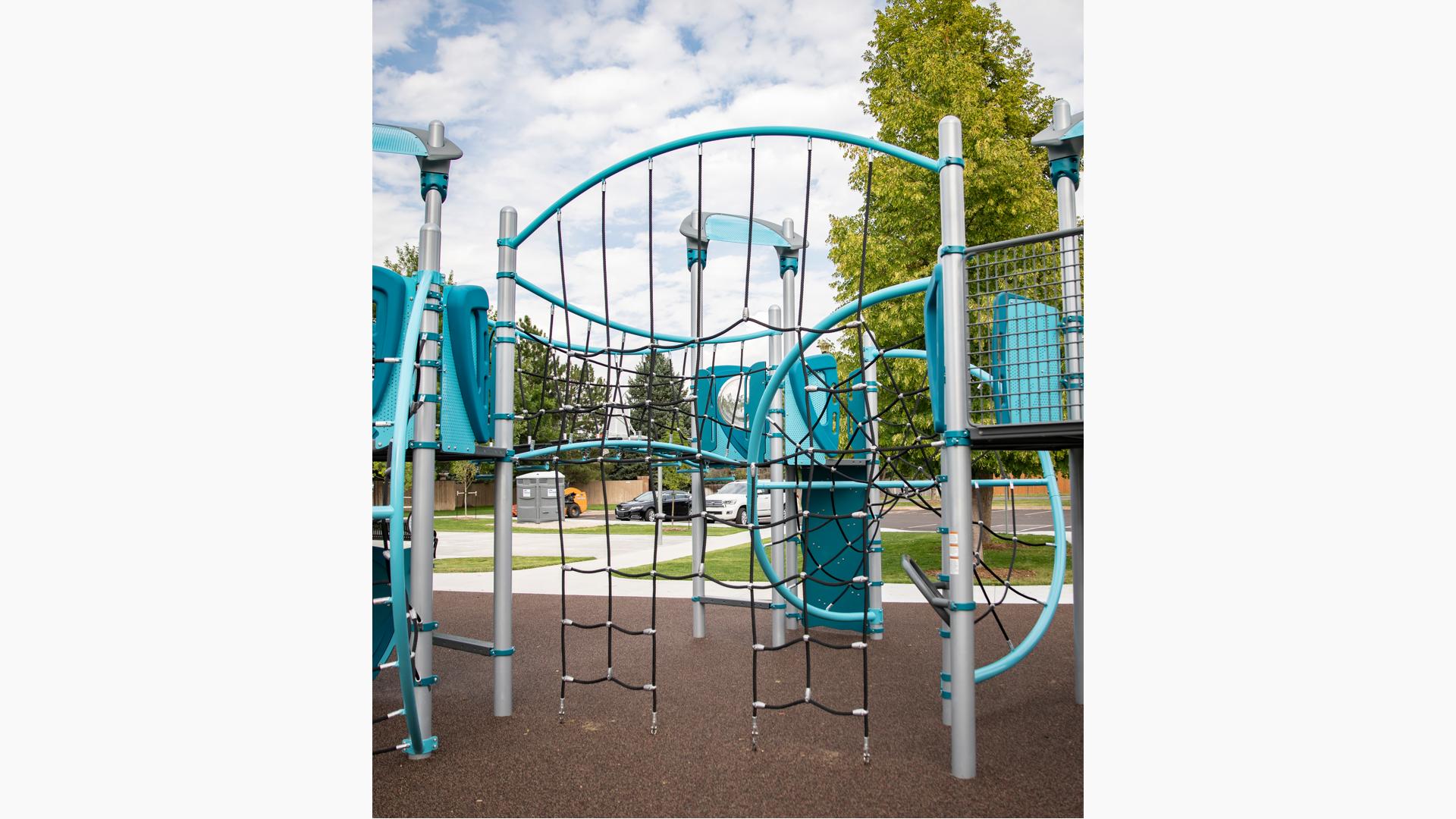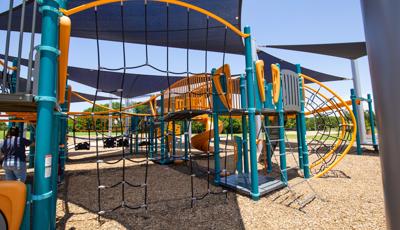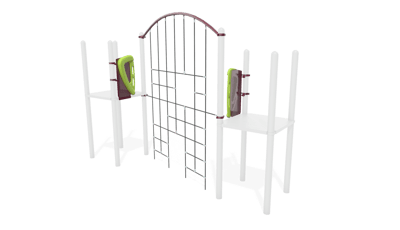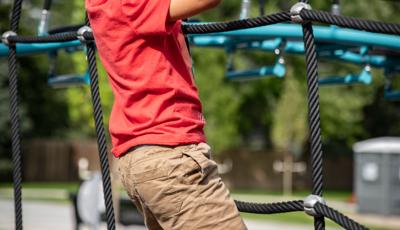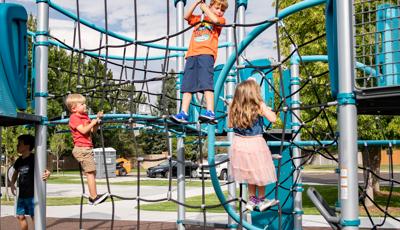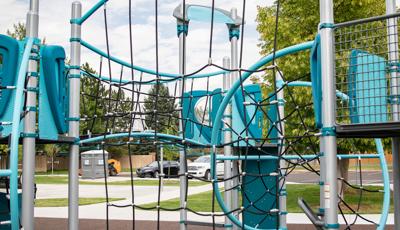 Portal Climber w/Vibe® Handholds
Video features the PlayBooster playground Portal Climber with Vibe® Handholds.
[video: scene fades into a panning view up a vertical cargo net climber strung between to elevated playground decks. Two boys and a girl climb on either side of the cargo net. The camera focuses on a boy wearing a red shirt as he climbs the ropes of the climber. A child off camera speaks.]
Child: Where are you going mom?
[video: scene switches to a ground view up to the children as they stand on the top horizontal rope of the portal climber. A mother off camera tells them what to do.]
Mother: Go in the middle and start going back up again.
[video: the camera switches to a view of the right of the climber as they children continue to play. Camera switches to a view across the ropes as a girl begins to climb. A boy climbs to the very top part of the Portal Climber. Scene switches to a panning view down from the top of the climber showing a boy and girl as they begin climbing up from the ground.]
Woman off camera: Good job Mason.
[video: with a top-down view a mother tells her son how to climb the climber. She points to the ropes.]
Mother: So, you go up, up, up, up.
[video: scene fades to black and video ends.]
Play Systems
Dimensions
Max Fall Height: 101" (2,57 m)
Design/CAD Files Featuring this Component
Price Range (USD)
$5K-$10K
*Prices vary. For international and exact pricing, contact your local playground consultant.
Contact Your Consultant
Overview
Climb this challenging vertical net and discover portal openings through to the other side. A great way to expand and extend play with a modern net climber. This model includes contemporary Vibe® handholds.
Features
Connects 64"-72" PlayBooster® decks
3/4 Vibe® handholds to aid in smooth transition from deck to climber

Cable is polyester-wrapped, six-stranded galvanized steel with a polypropylene core

Steel-reinforced cables are extremely durable and vandal resistant, available in black, red or tan

Direct bury
ProShield® Finish
Polyethylene
Climbing Cables
Sensory
Proprioception
Tactile
Vestibular+
Motor Skills
Agility
Balance
Coordination
Core Body Strength
Flexibility
Lower Body Strength
Motor Planning
Upper Body Strength
Social/Emotional Skills
Cooperation
Imaginative Play
Social Skill Development
Learn about Developmental Benefits
Related Playground Components