Vertical Ladder w/SteelX® Handholds
Model #139494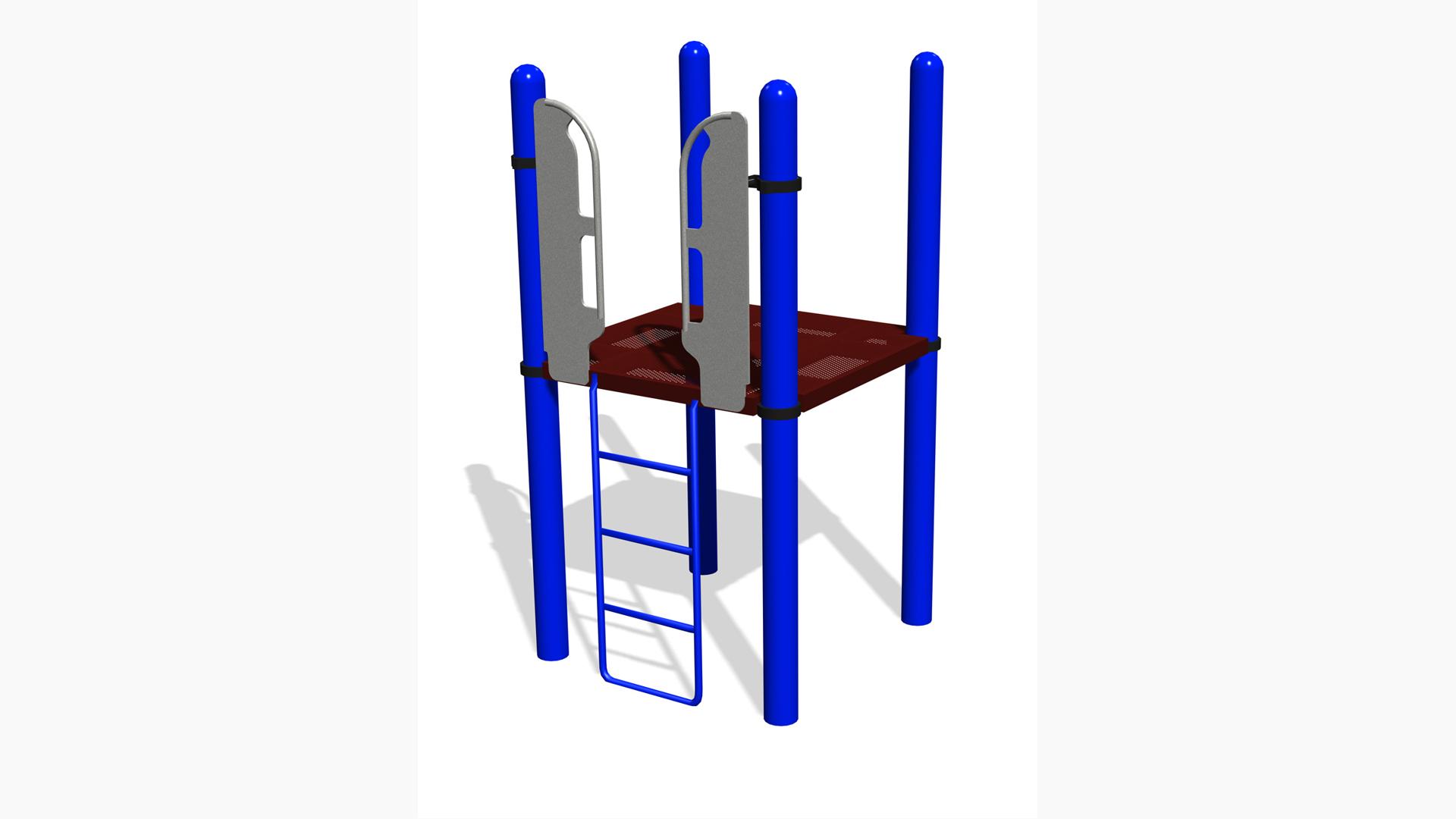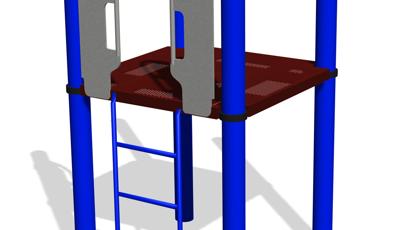 Vertical Ladder
Video features a PlayBooster playground Vertical Ladder.
[video: scene fades into a boy as he begins climbing up a Vertical Ladder up to the playground decking. Another child walks up to the bottom of the ladder waiting for the boy to climb to the top of the ladder. Camera switches to a close-up of the top two rungs of the ladder as the boy's legs step up onto the playground decking. The camera zooms out from the boy as he transfers himself up onto the playground decking. He jumps up and down a few times and then walk away. The scene switches back to a close-up of the back of a child's legs as they step up the ladder rungs. A boy shouts across the playground off camera.]
Boy: I'm Spiderman!
[video: camera switches to a ground view up to a young girl as she transfers herself onto the playground from the Vertical Ladder. Camera angles changes to a top down view from the playground decking. A child begins to climb up the ladder as a line of children wait in a line below. Scene fades to black.]
Play Systems
Dimensions
Max Fall Height: Equals deck height
Design/CAD Files Featuring this Component
Price Range (USD)
$0K-$5K
*Prices vary. For international and exact pricing, contact your local playground consultant.
Contact Your Consultant
Overview
Take advantage of the small spaces on your playground with the PlayBooster® Vertical Ladder Climber.
Features
A playground basic
Attaches to 24" to 72" deck heights
Builds coordination and strength
Durable galvanized steel construction
Your choice of handholds
ProShield® Finish
TenderTuff™ Coating
Related Playground Components