Offset Crawl Tunnel
Model #139268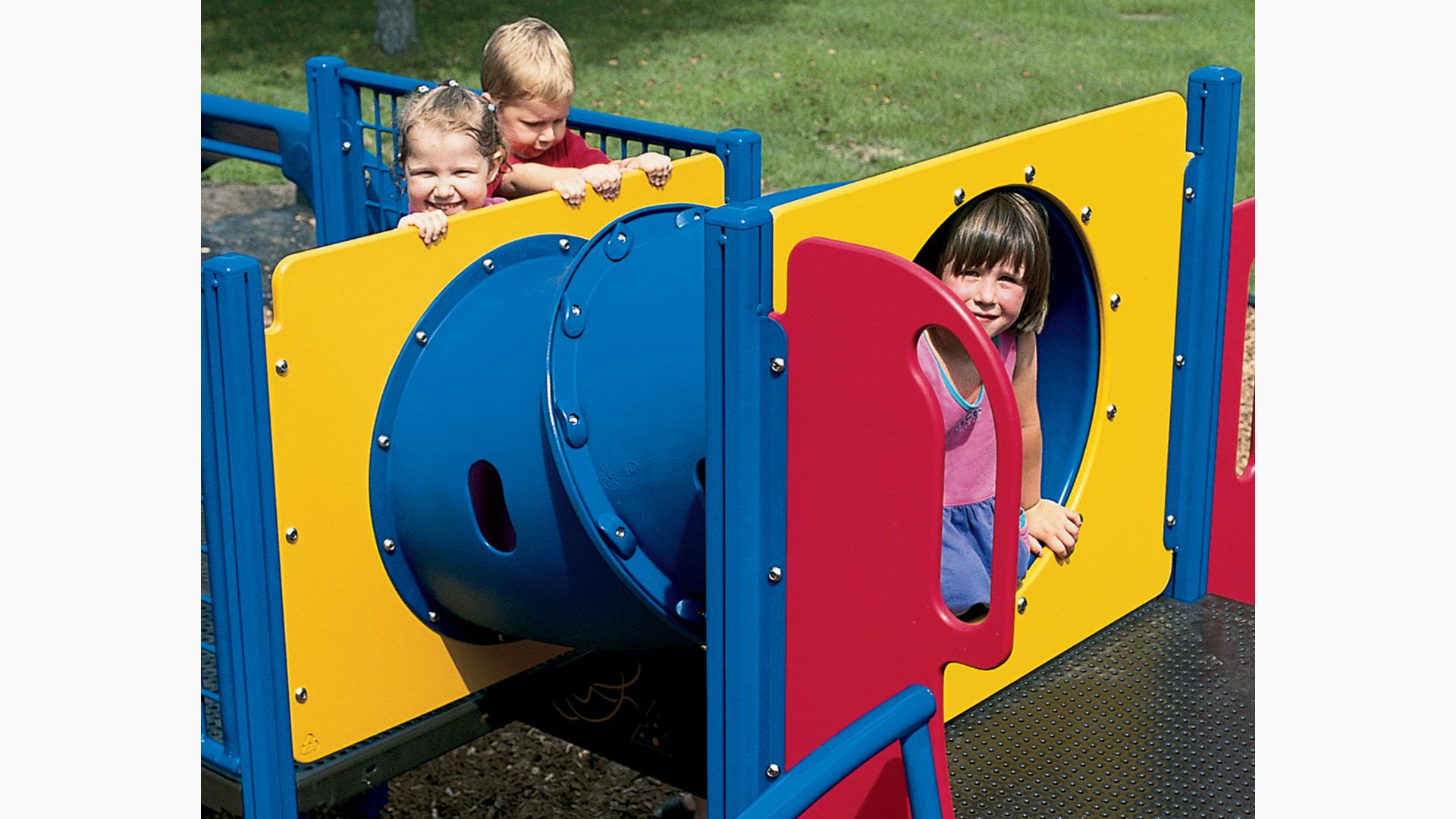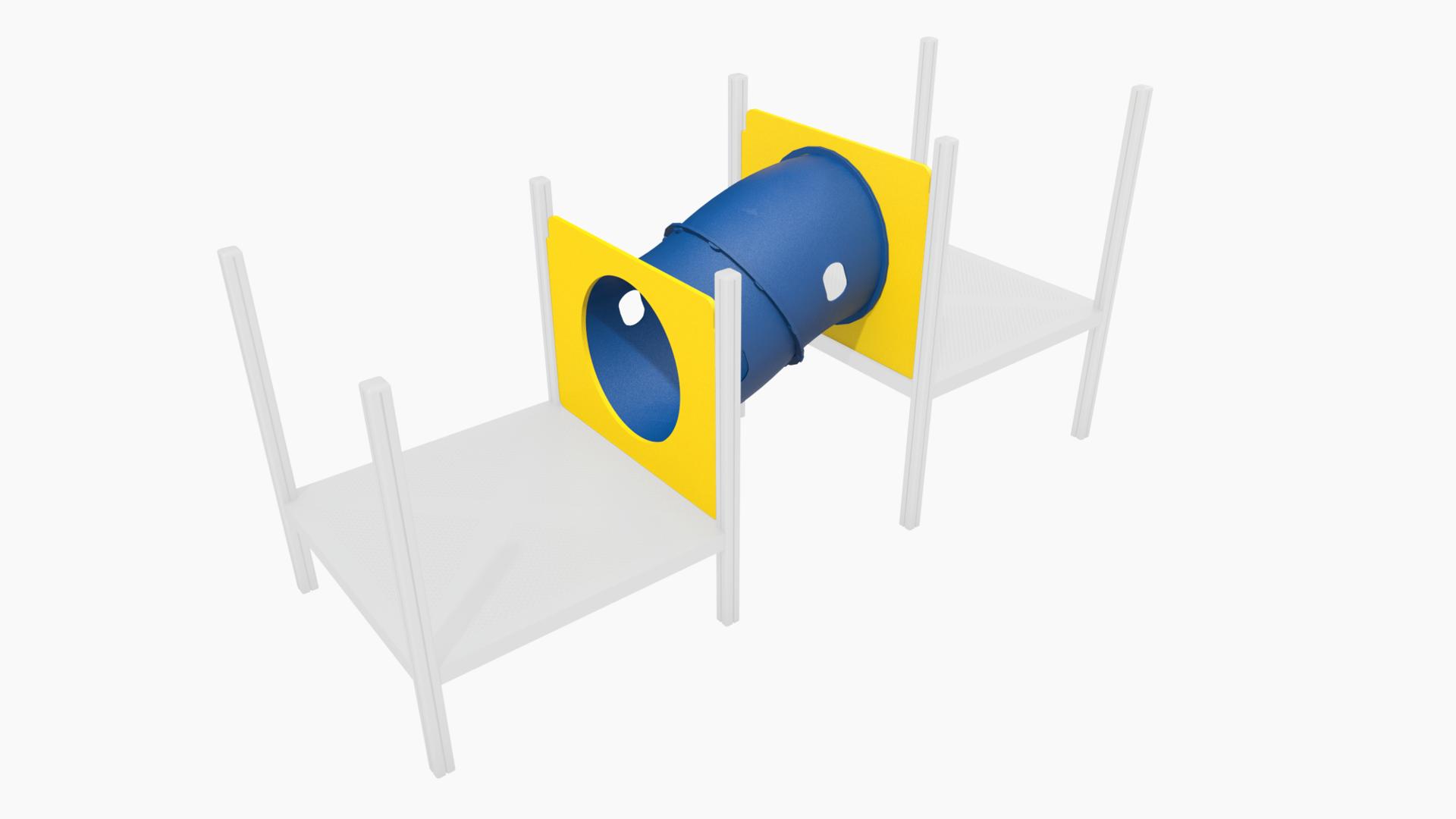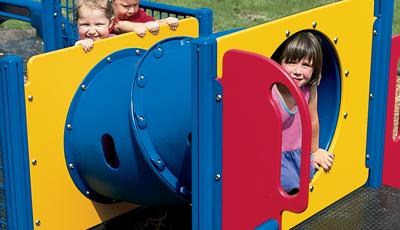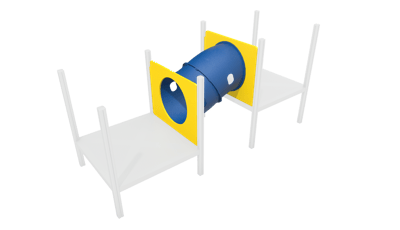 Offset Crawl Tunnel
Video features a PlayShaper playground Offset Crawl Tunnel.
[video: Scene fades into a full view of a family playing on a PlayShaper playground. Scene switches to a side view of the slightly inclined elevated Offset Crawl Tunnel. Scene switches to a view of a young girl as she sits at the entrance of the crawl tunnel. She looks back at the camera with a quizzical look. Camera switches to a view down the crawl tunnel as a boy climbs out and towards the camera. He walks out of frame as another boy begins to climb through the tunnel. Scene switches to the camera zooming out from a young girl that plays in the Offset Crawl Tunnel. As she climbs up towards the camera she tries to get traction with her shoes, but they keep slipping back down. Scene switches to a young girl as she sits in the entrance of the crawl tunnel. Another girl slides down towards the girl sitting at the end of the tunnel. The young girl sitting quickly moves out of the other girls way as the scene fades to black.]
Age Ranges
6 to 23 months
2 to 5 years
Play Systems
Dimensions
Max Fall Height: Equals deck height plus 6"
Design/CAD Files Featuring this Component
Price Range (USD)
$0K-$5K
*Prices vary. For international and exact pricing, contact your local playground consultant.
Contact Your Consultant
Overview
The PlayShaper® Offset Crawl Tunnel joins two decks of different heights. Fits kids of all sizes.
Features
24"-diameter slanted tunnel
For kids of all sizes
Joins two decks with an 8" height difference
Polyethylene
Recycled Permalene®
Sensory
Proprioception
Tactile
Vestibular+
Motor Skills
Agility
Coordination
Core Body Strength
Lower Body Strength
Motor Planning
Upper Body Strength
Social/Emotional Skills
Cooperation
Imaginative Play
Social Skill Development
Learn about Developmental Benefits
Related Playground Components