Ring-a-Bell™ Panel
Model #159459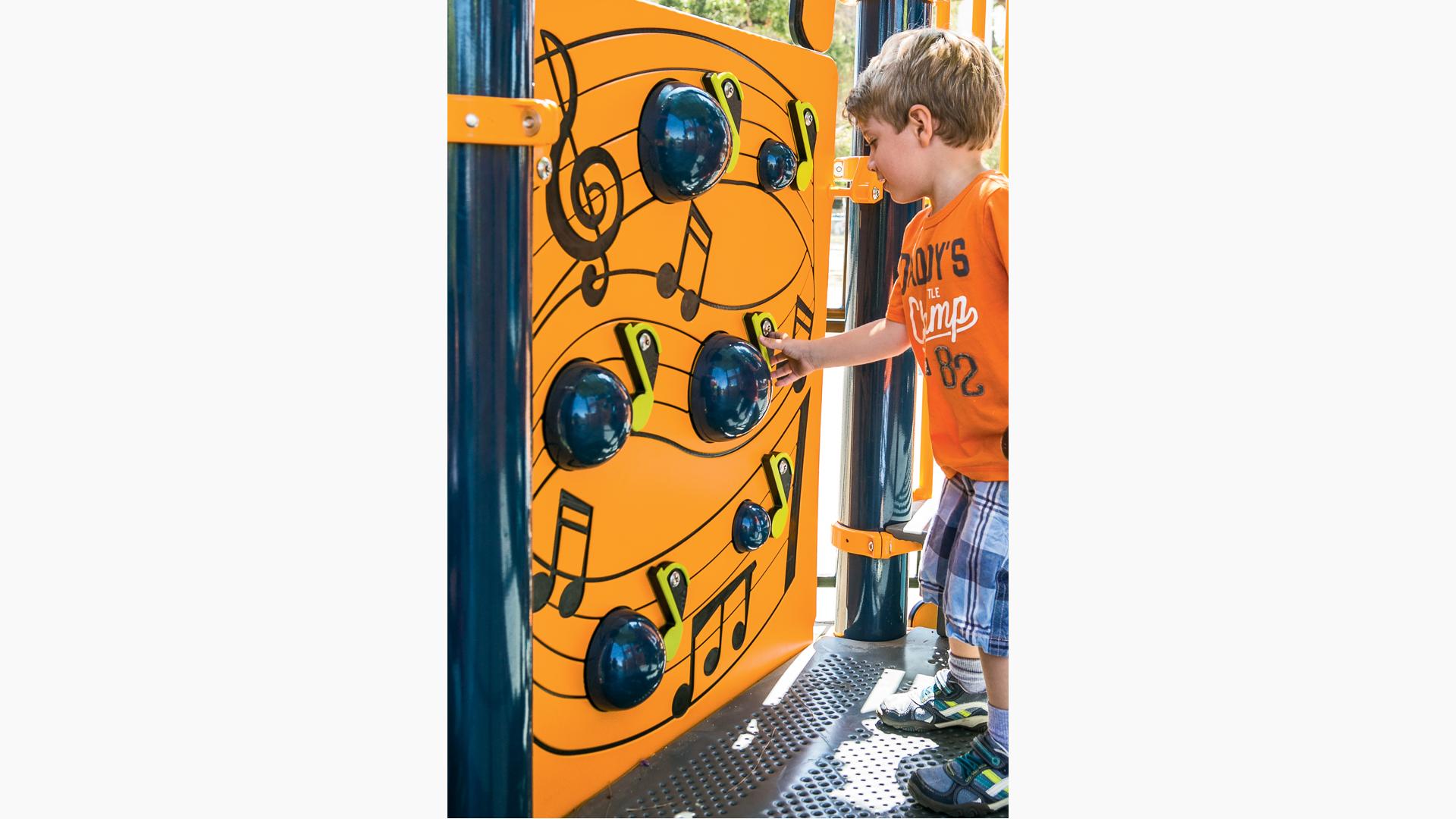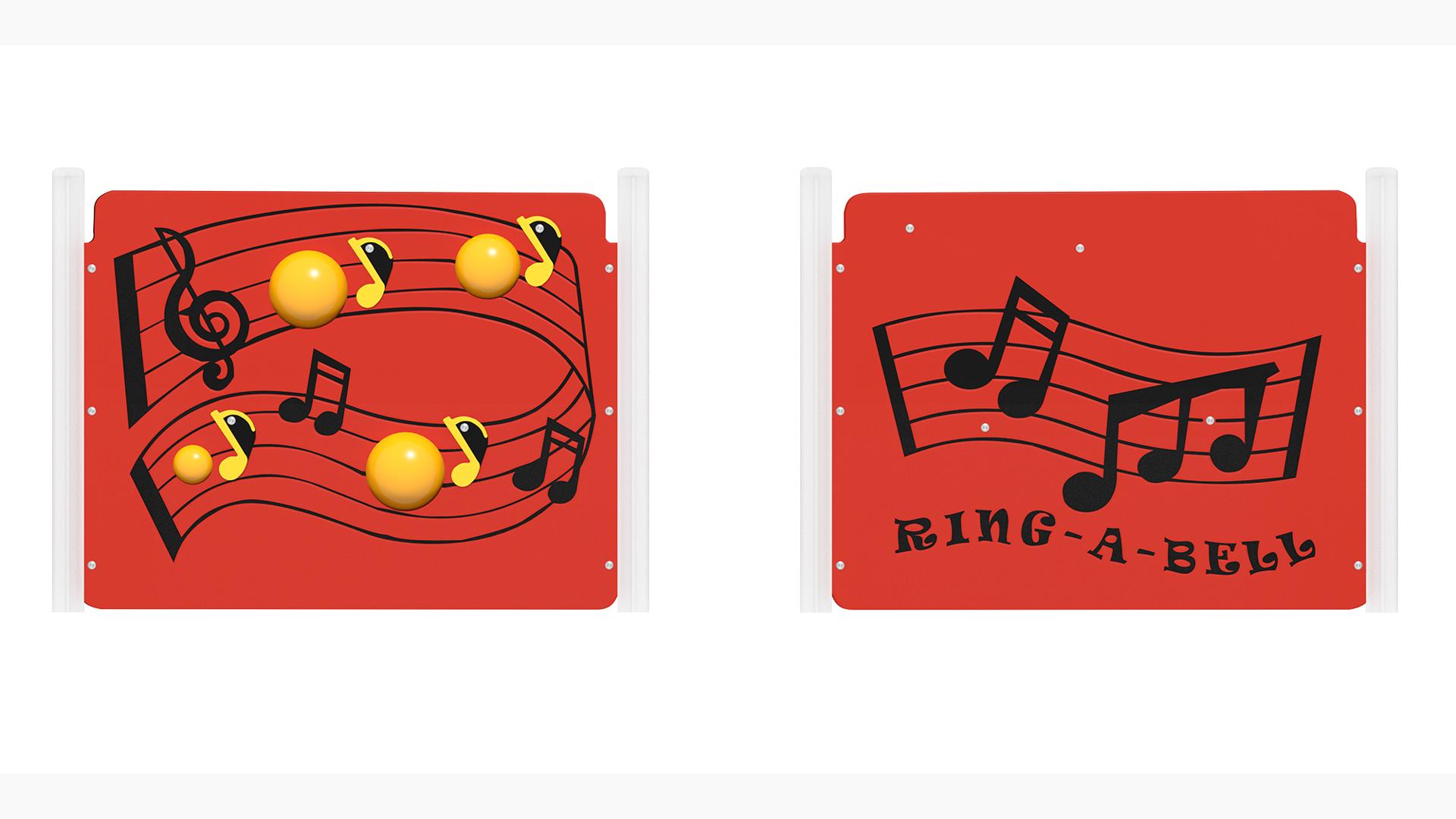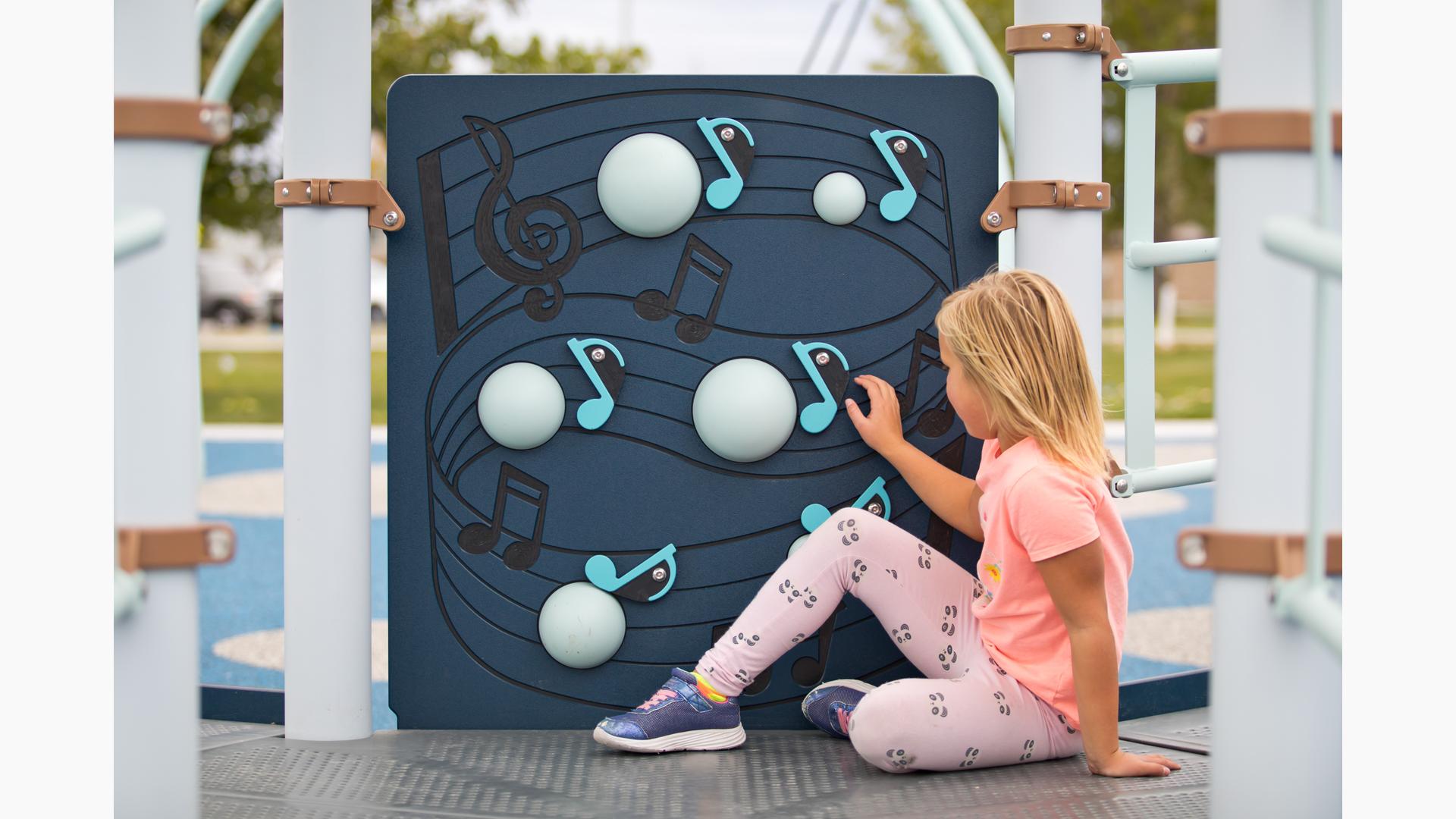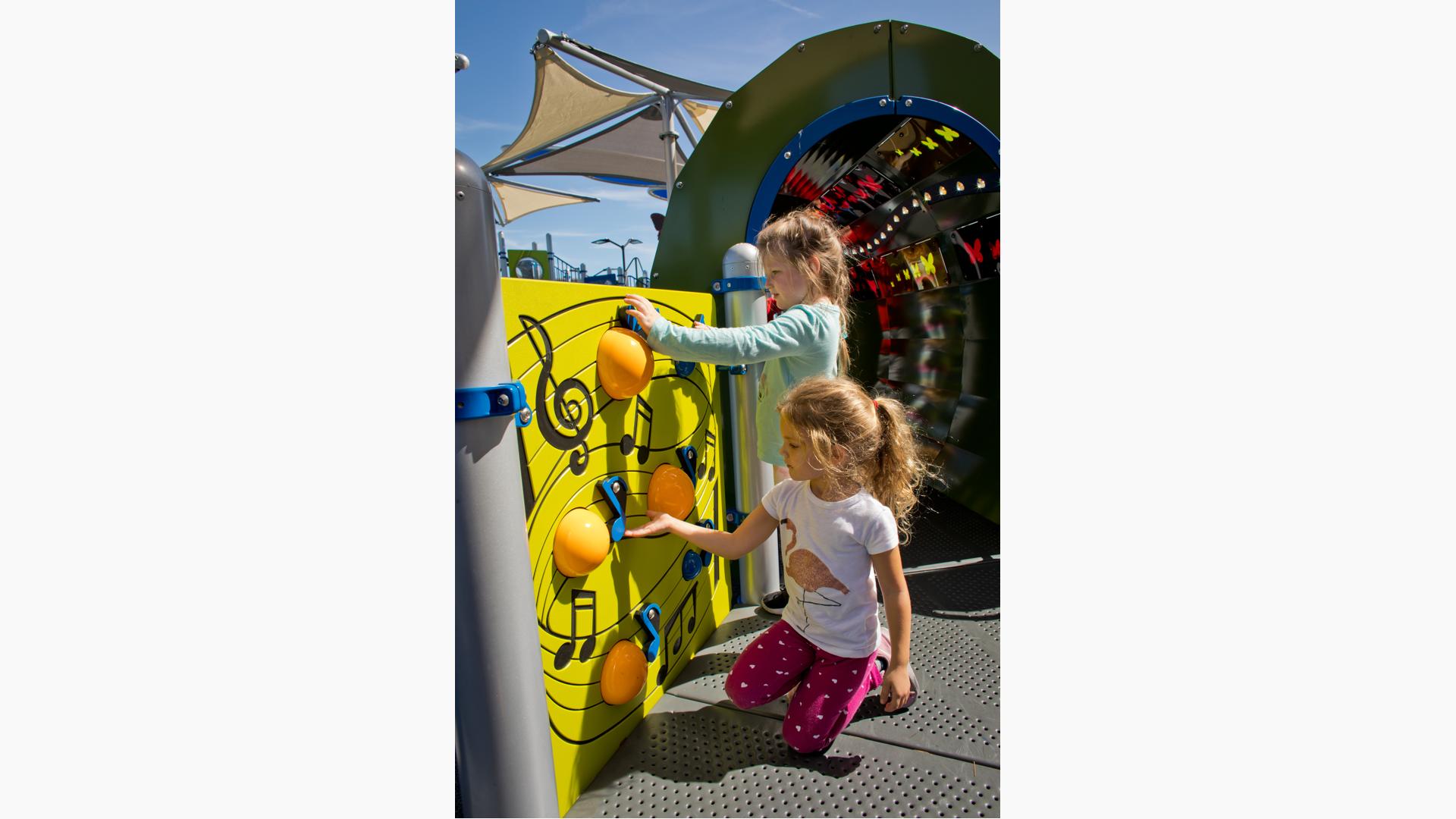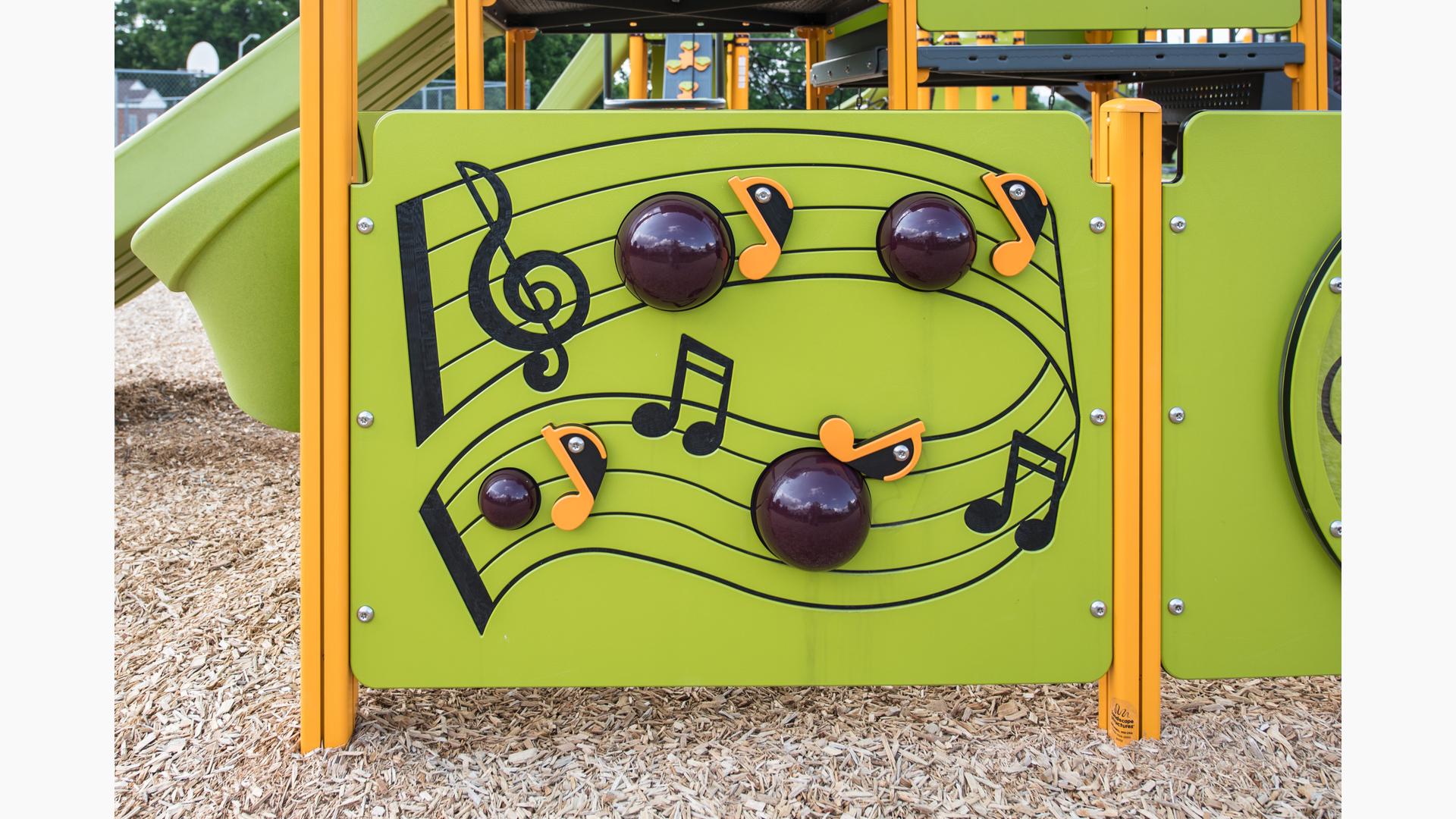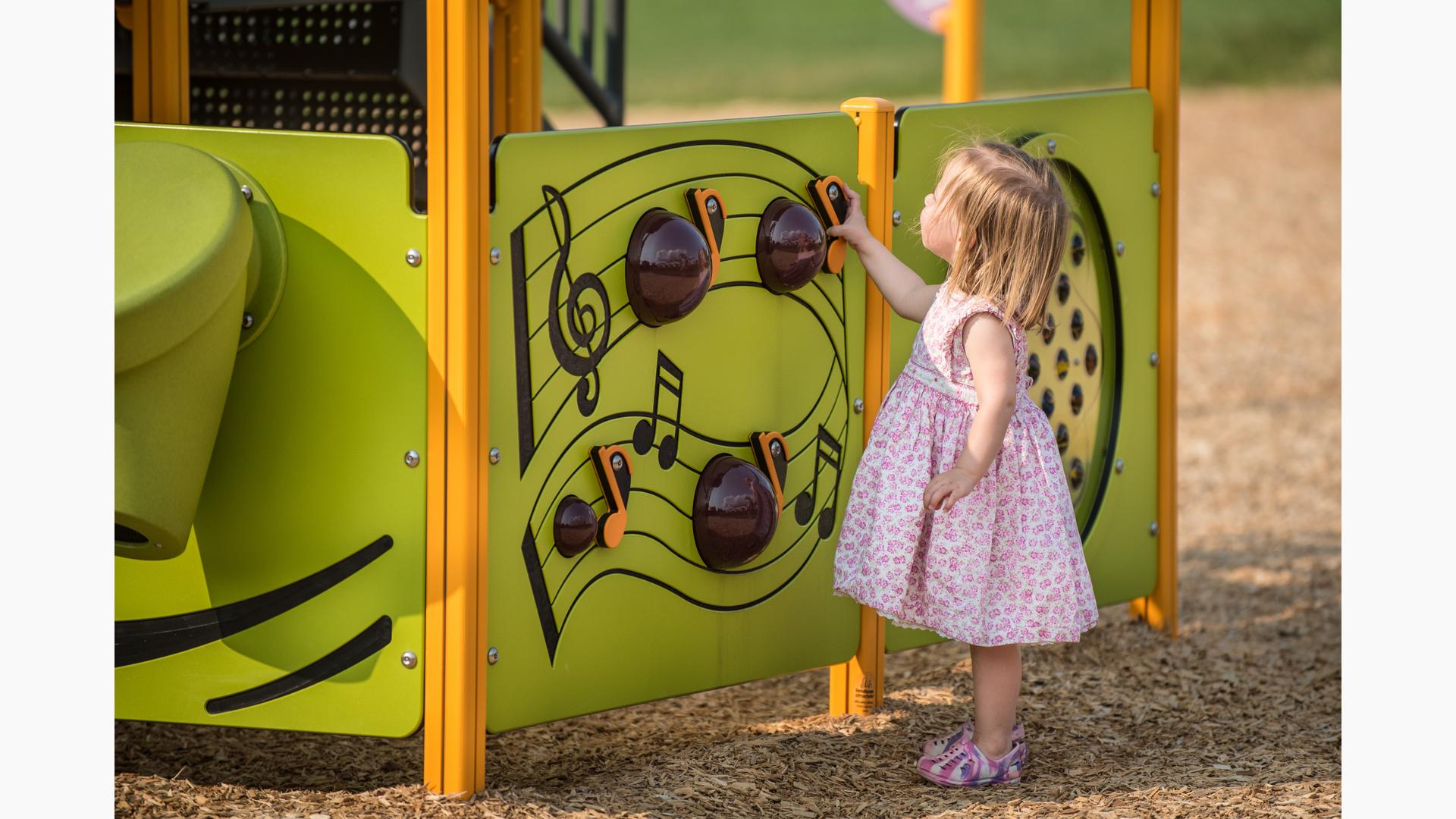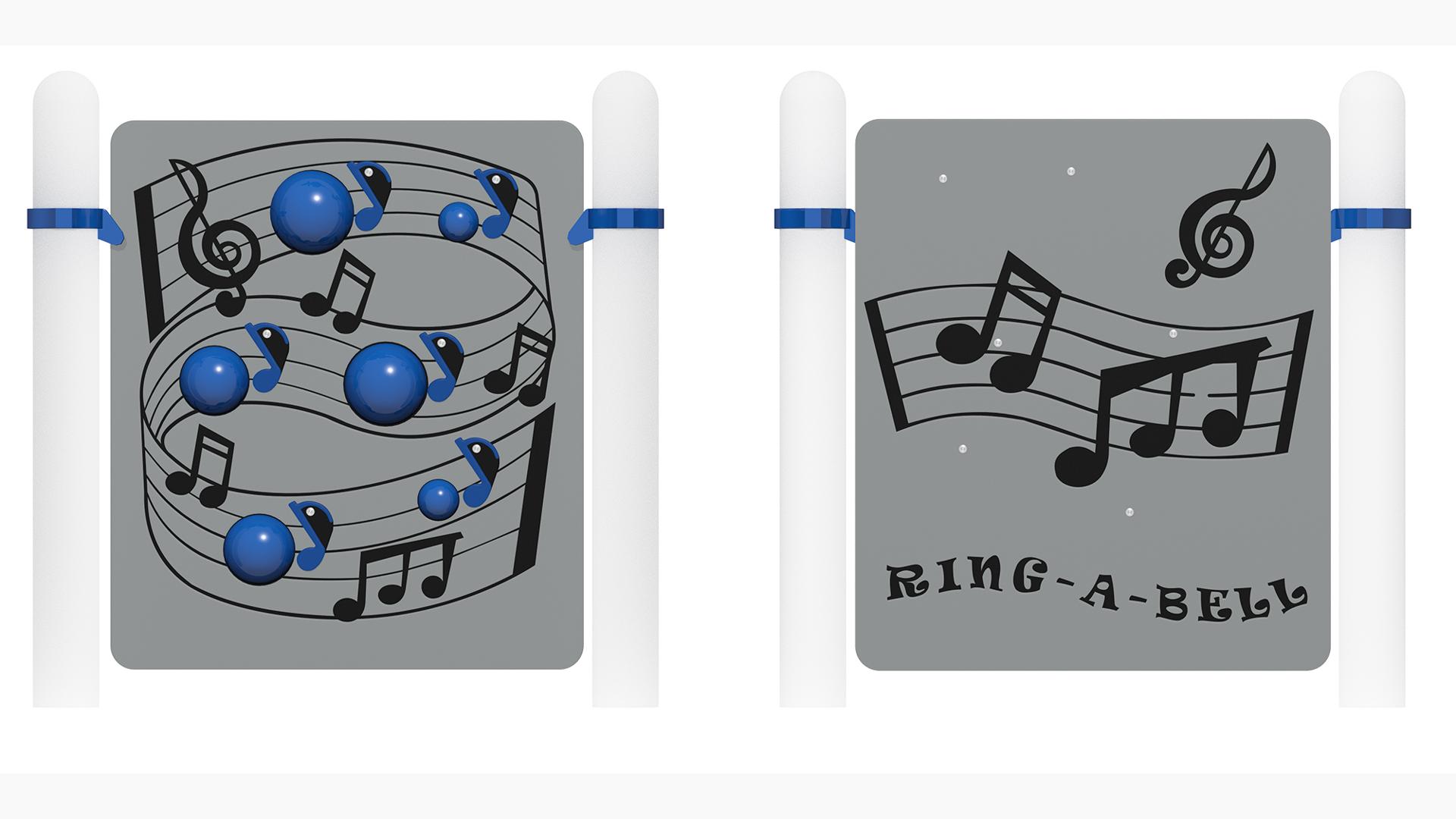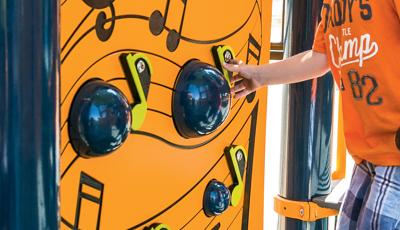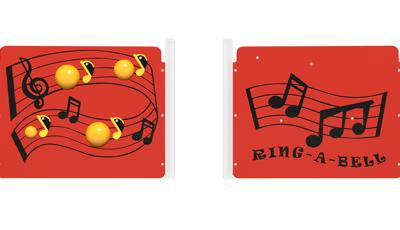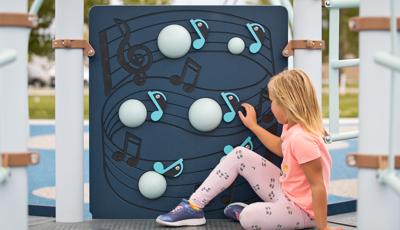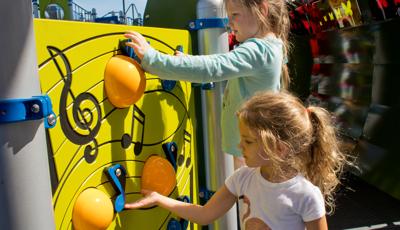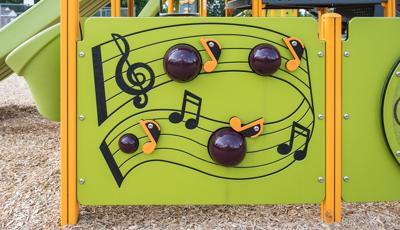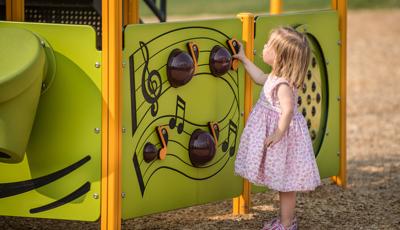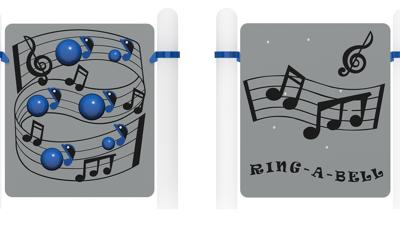 Ring-a-Bell™ Panel
Video features a PlayShaper playground Ring-a-Bell play panel.
[video: scene fades into a ground level Ring-a-Bell play panel. The panel is designed with music notes and red metal domes. The single music notes on the panel swing and slide to hit the metal domes making a bell noise. Scene fades into a view up and a pan across the panel. Scene fades into a young boy as he stands at the panel. He lifts one of the music notes and lets it go to ring one of the smaller domes for a high pitch bell noise. Scene switches to a side view of a young girl as she rings the different sized bells on the panel. Camera switches to the back side of the panel viewing the boy and girl as they both play. Camera switches to a top down view of the children as they continue to play at the panel. They reach around to the different pitched bells and ring them as the scene fades to black.]
Design/CAD Files Featuring this Component
Price Range (USD)
$0K-$5K
*Prices vary. For international and exact pricing, contact your local playground consultant.
Contact Your Consultant
Overview
The PlayBooster® Ring-a-Bell™ Panel lets kids make their own beautiful music on the playground. Encourages the creation of new games, rhythms and songs.
Features
Also available in PlayShaper® model for ages 2 to 5
For one or more kids
Inclusive play event
Kids create rhythms and beautiful music using pivoting clappers to ring six bells
ProShield® Finish
Recycled Permalene®
Sensory
Auditory
Proprioception
Tactile
Motor Skills
Eye-Hand Coordination
Motor Planning
Cognitive Skills
Problem Solving
Strategic Thinking
Social/Emotional Skills
Cooperation
Imaginative Play
Social Skill Development
Learn about Developmental Benefits
Related Playground Components