Mirror Panel
Model #115234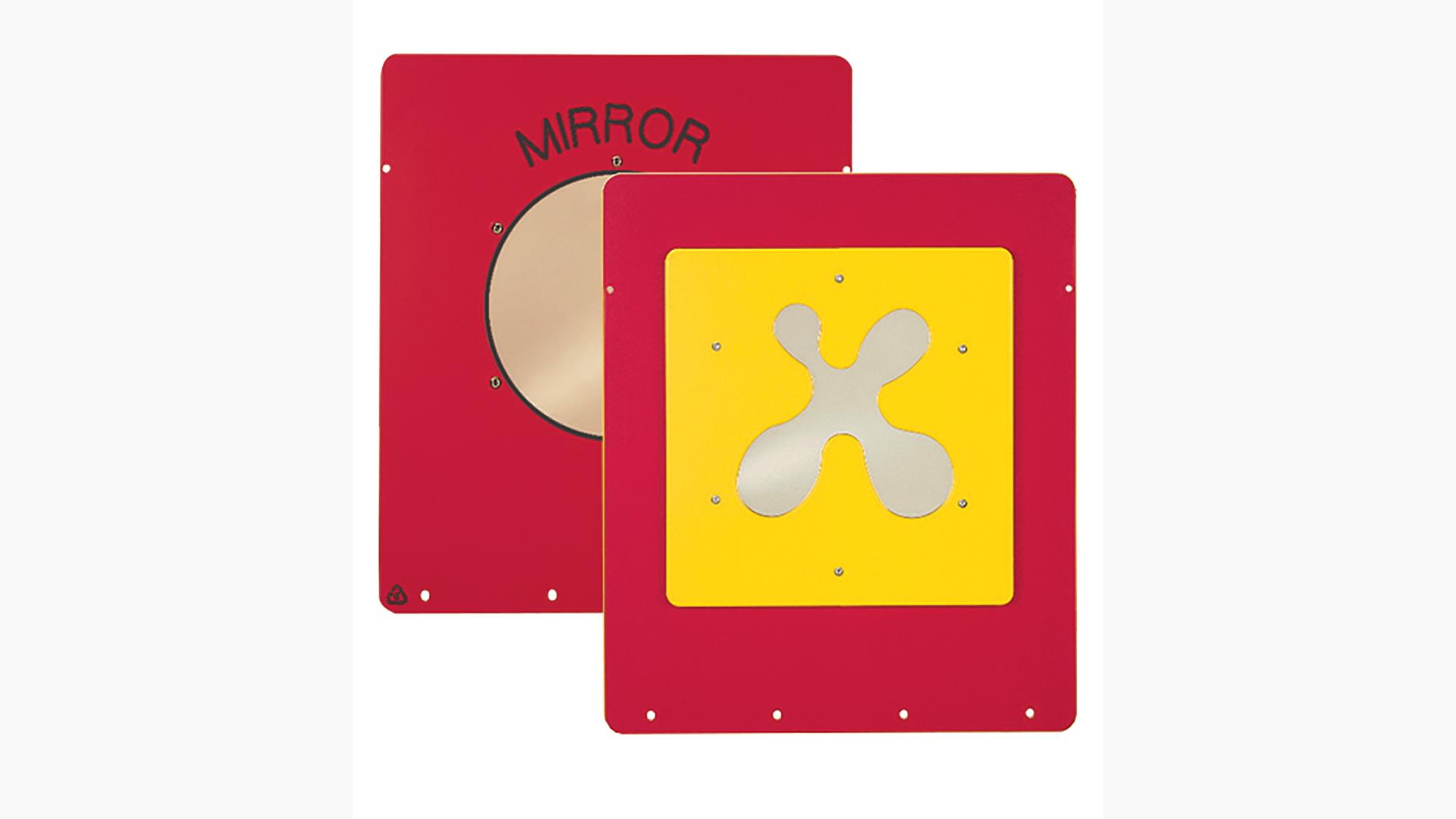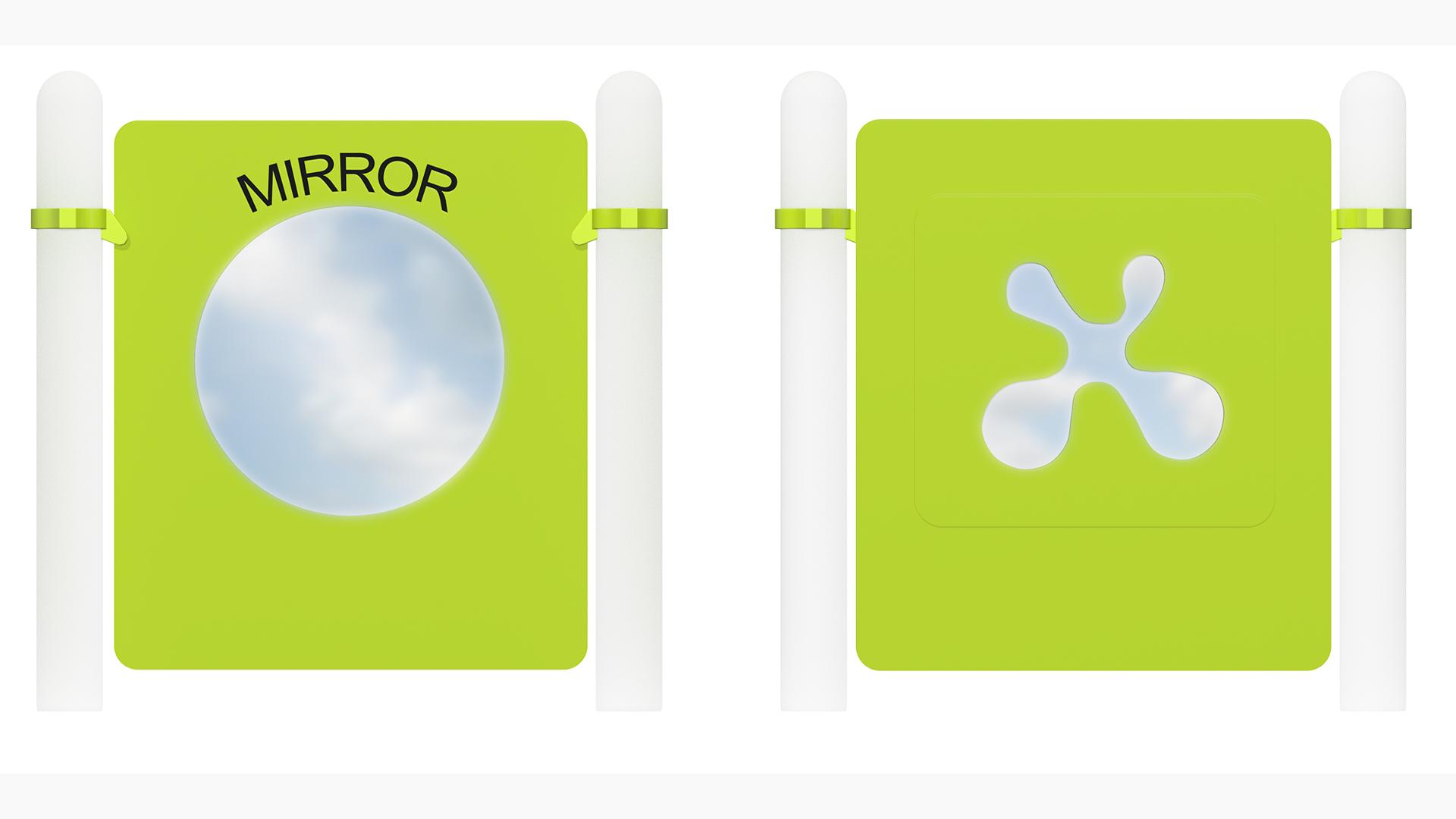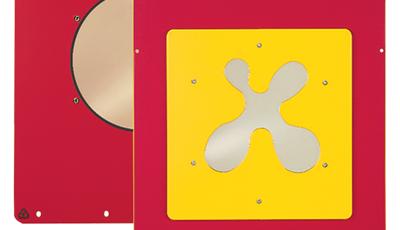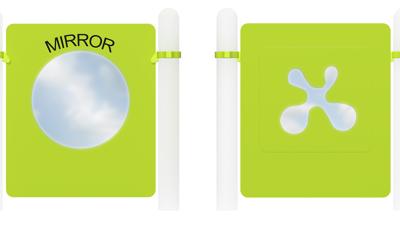 Mirror Panel
Video features the PlayBooster playground Mirror Panel.
[video: scene fades into a view of the back of a young girl as she looks at her reflection in the mirror of the Mirror Panel. Engraved on the panel above the circular mirror reads: Mirror.]
[video: children laugh in the background as the camera zooms in on the girl's reflection. The camera slowly zooms out from the mirror as the young girl's twin sister kneels next to her at the Mirror Panel. The girls hold their heads close to each other looking at themselves in the Mirror Panel. Scene switches to a top down view as the girls walk around to the other side of the panel.]
Woman off camera: Hannah look, get down and look in the mirror.
[video: the girls walk around the playground to the other side of the of the panel with a second mirror in the shape of an "X". The girls put their hands up to the panel and look into the mirror in their matching outfits. The camera switches to a view of the girls backs as they continue to look at their reflections. Camera pulls back as the girl's stand sideways at the panel looking at each other as the scene fades to black.]
Design/CAD Files Featuring this Component
Price Range (USD)
$0K-$5K
*Prices vary. For international and exact pricing, contact your local playground consultant.
Contact Your Consultant
Overview
The PlayBooster® Mirror Panel lets kids see fun for themselves! Cool shapes for one or more kids at a time.
Features
Different shapes on each side
Stainless steel mirrors
ProShield® Finish
Recycled Permalene®
Sensory
Proprioception
Tactile
Visual
Motor Skills
Eye-Hand Coordination
Motor Planning
Cognitive Skills
Problem Solving
Strategic Thinking
Social/Emotional Skills
Cooperation
Imaginative Play
Social Skill Development
Learn about Developmental Benefits
Related Playground Components