Recycled Wood-Grain Lumber Panel
Model #173586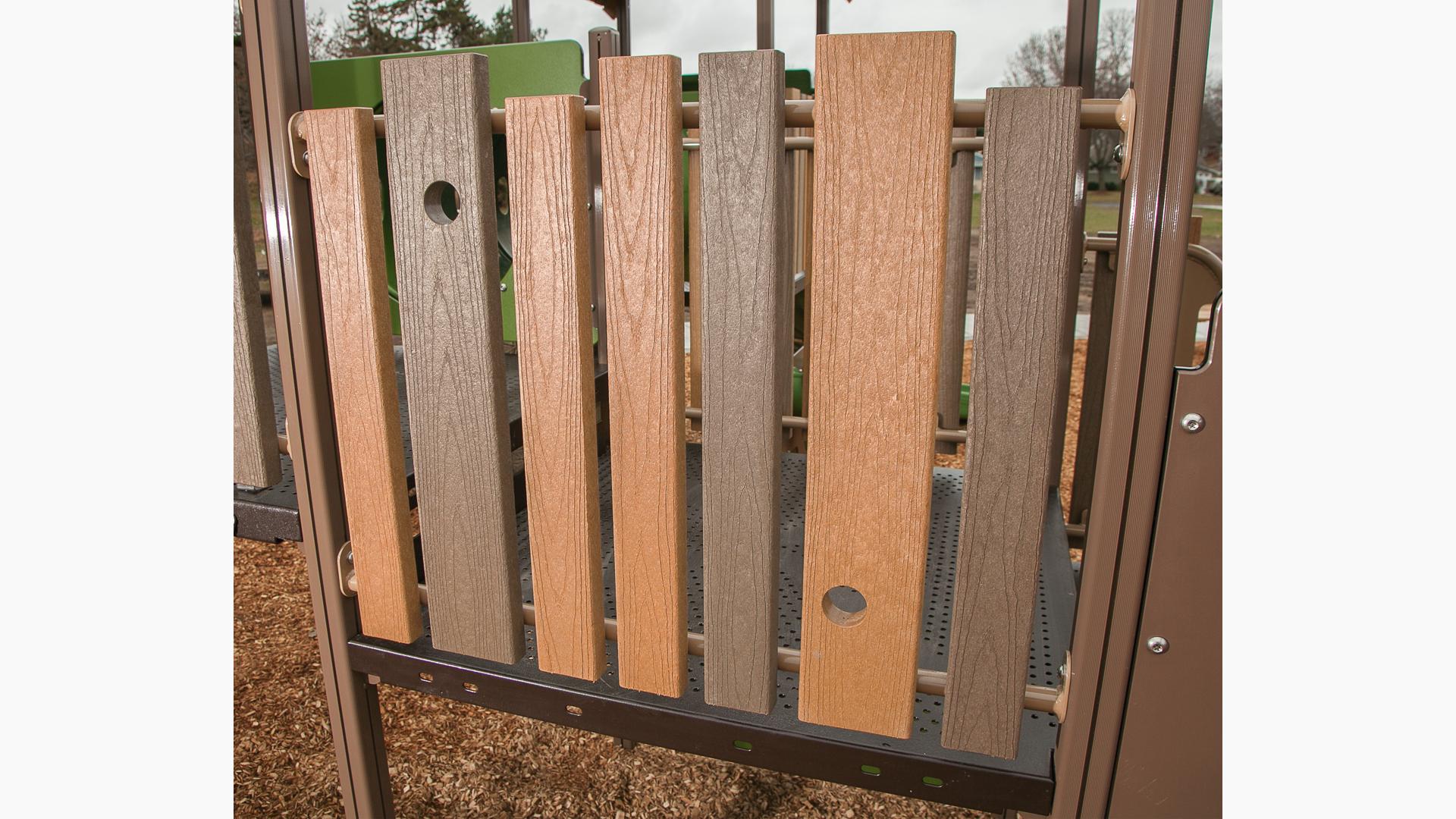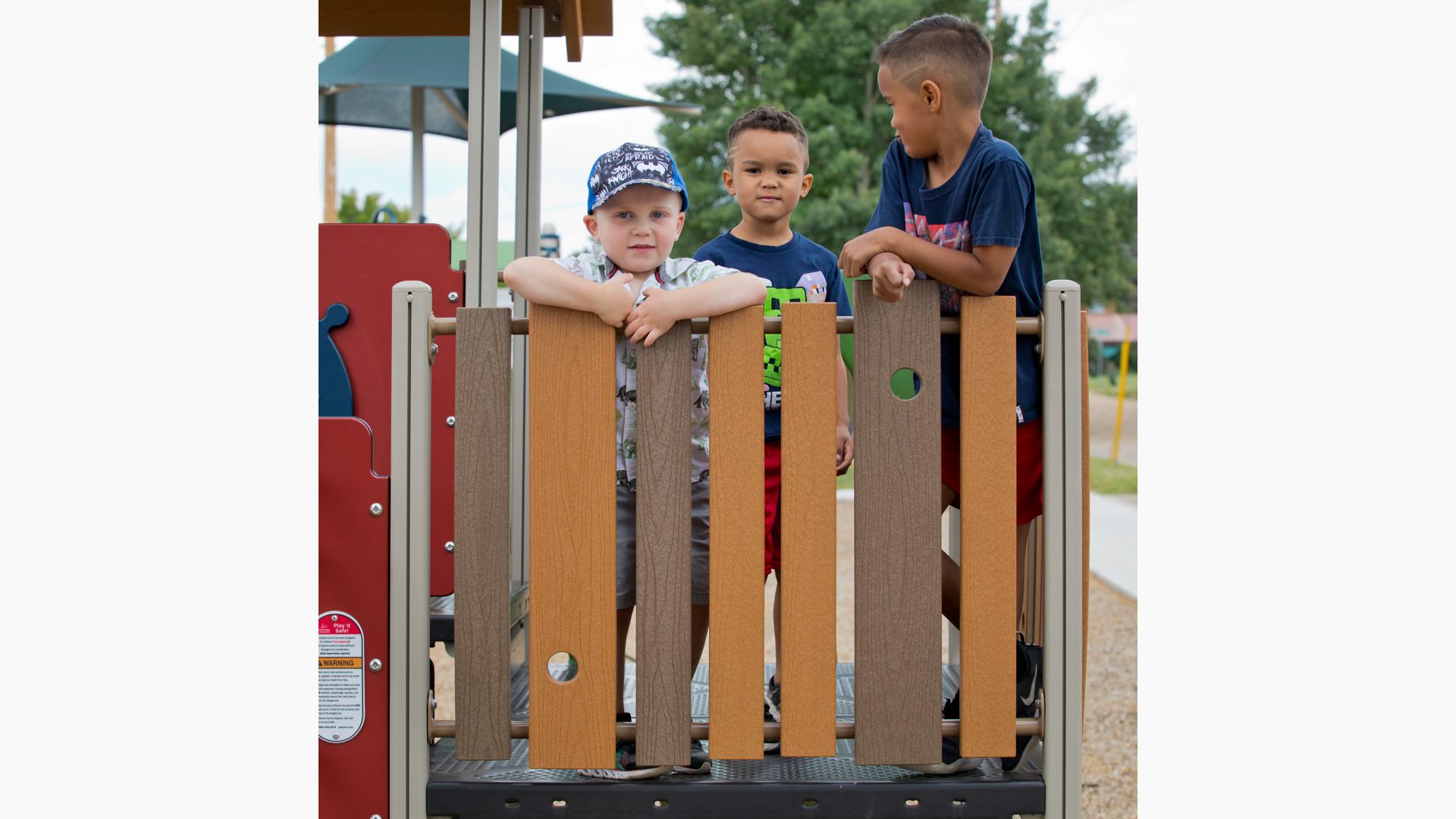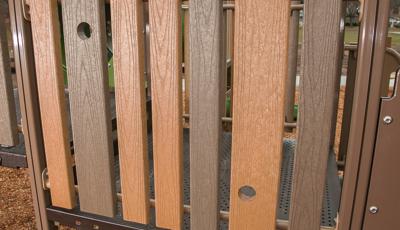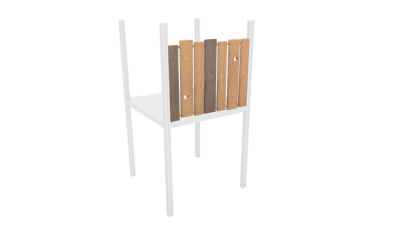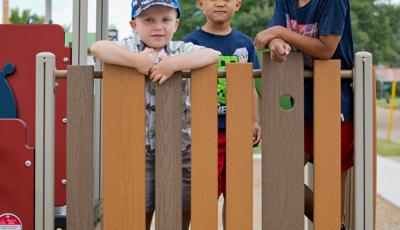 Recycled Wood-Grain Lumber Panel
Video features a PlayShaper playground Recycled Tree House Roof.
[video: scene fades into a full view of a Treehouse themed playground as children play all around on the nature inspired climbers. Scene switches to a close-up of the playground roof made of recycled plastic lumber planks with fox chimney spout. The camera pulls back for a full view of the playground roof with a decorative plank with red paint reading: Kids Only.]
[video: The camera zooms in on the plank at the top of the roof. Scene switches to a view up to the playground roof. A boy slides down the firepole of the playground. Scene switches to a view up to the Recycled Tree House Roof. Children races up the playground decking. Camera switches to a view up at to boy's as they stand underneath the playground roofing as the scene fades to black.]
Age Ranges
6 to 23 months
2 to 5 years
Play Styles
Play Systems
Design/CAD Files Featuring this Component
Price Range (USD)
$0K-$5K
*Prices vary. For international and exact pricing, contact your local playground consultant.
Contact Your Consultant
Overview
The wood-grain texture of this recycled PlayShaper® enclosure adds to the nature-inspired look of the play structure.
Features
2" x 4" and 2" x 6" planks of varying lengths, some with knotholes
Natural cedar and mink colors

100% recycled plastic

Well-placed planks of varying sizes and colors create a kid engineered look
Related Playground Components