Play Healthy® Hand Sanitizer Station, Metallic Silver
Model #277223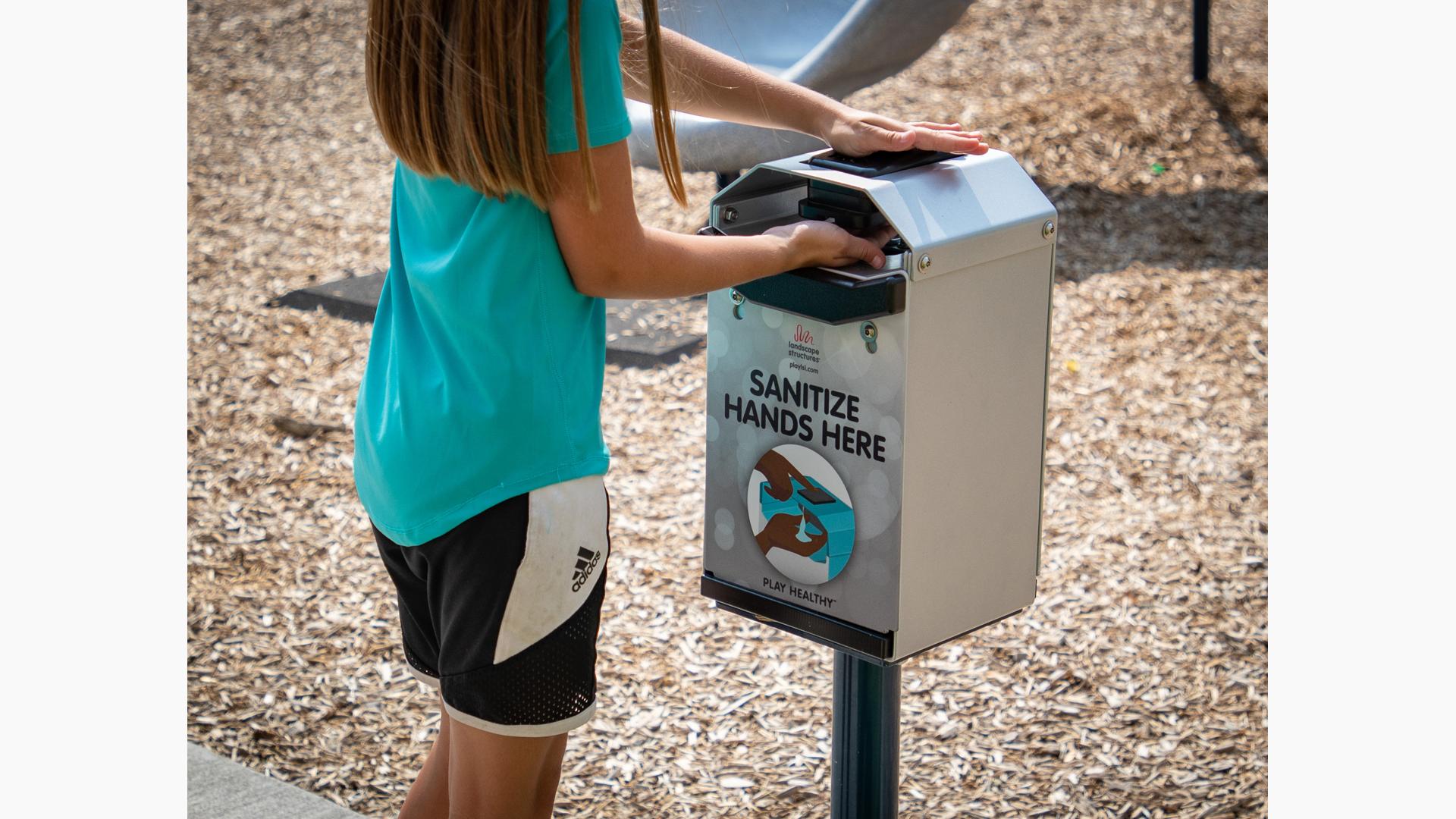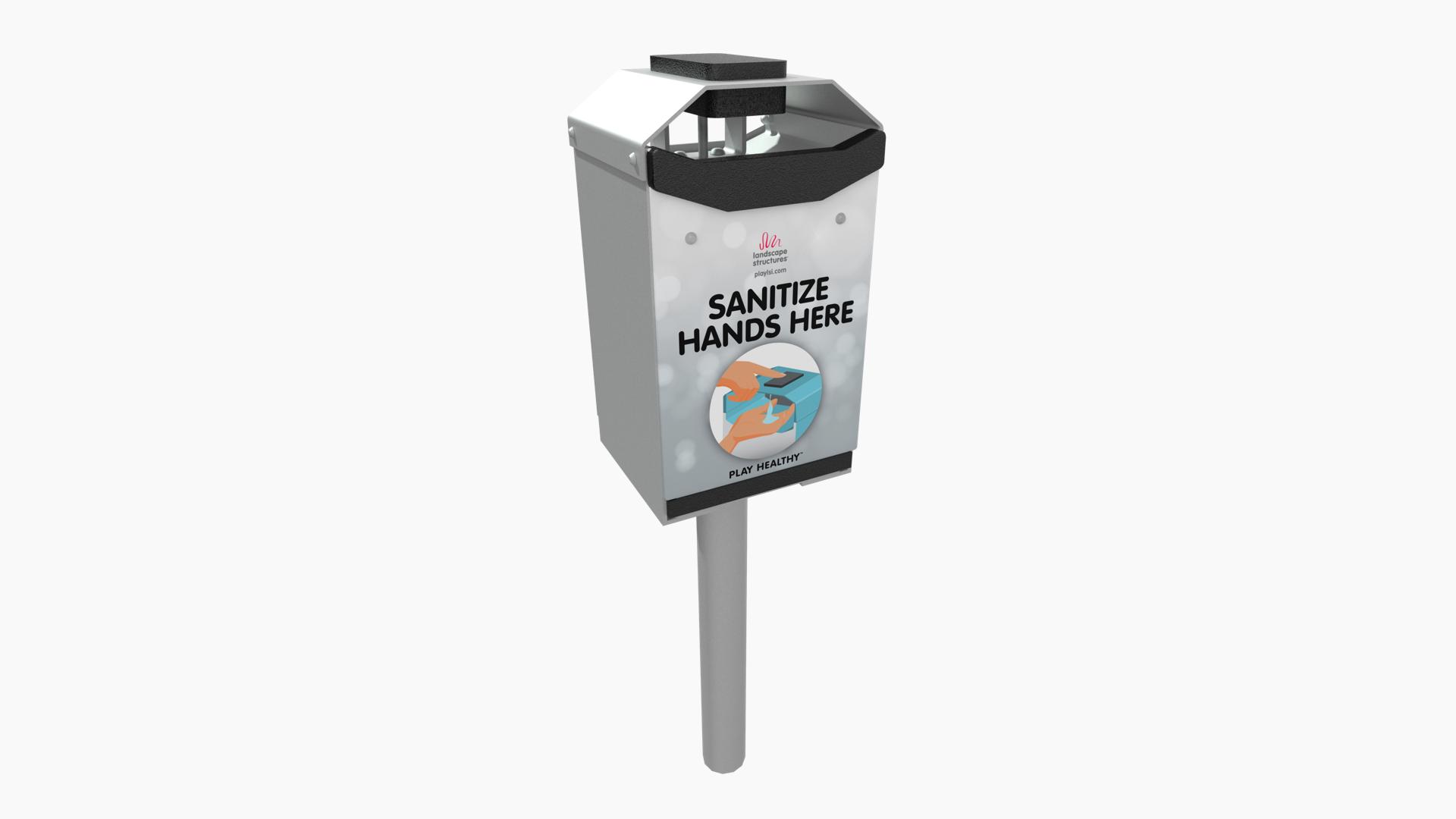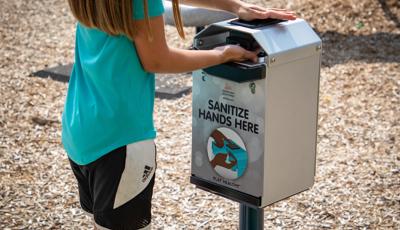 Play Healthy® Playground Hand Sanitizer Station
Video features the new Landscape Structures park or playground Hand Sanitizer Station.
[video: scene fades into a view of the back of a man seated in his wheelchair. The camera follows behind the man as he wheels over to a Hand Sanitizing Station. The camera switches to a top down view as the man reaches the Hand Sanitizing Station. He reaches with one hand to press the lever pump on the top of the device while placing his other underneath the dispensing nozzle. The camera switches back to a ground side view of the man as he pumps the lever twice to dispense sanitizer onto his opposite hand. He rubs his hands together to fully coat them in the sanitizer. Once he finishes lathering his hands, he wheels himself backwards out of frame. Scene fades to a Landscape Structures Hand Sanitizer Station set outside the boundaries of a playground. A young boy and girl run up to the station, taking turns they pump hand sanitizer onto their hands. They smile as they stand next to the station while they rub the sanitizer into their hands. Once they are done, they both turn and run to play on the playground in
the background. Scene fades to black.]
Design/CAD Files for this Freestanding Play Element
Price Range (USD)
$0K-$5K
*Prices vary. For international and exact pricing, contact your local playground consultant.
Contact Your Consultant
Overview
Provide park and playground visitors with access to hand sanitizer with the Play Healthy® Hand Sanitizer Station. The Metallic Silver ProShield® post and enclosure complement any setting and the DigiFuse® graphics on the front panel provide easy-to-understand instructions. Gallon containers fit inside so refills are less frequent.
Features
Graphics on front DigiFuse™ panel provide pictorial instructions

Holds industry-standard one-gallon containers, with adjustability for different size

2-3/8" diameter steel post and durable aluminum and steel enclosure

Post and enclosure in Metallic Silver ProShield® for reduced lead time

ADA compliant

Direct bury or surface mount

Sanitizer liquid and dispenser not included
Related Playground Components