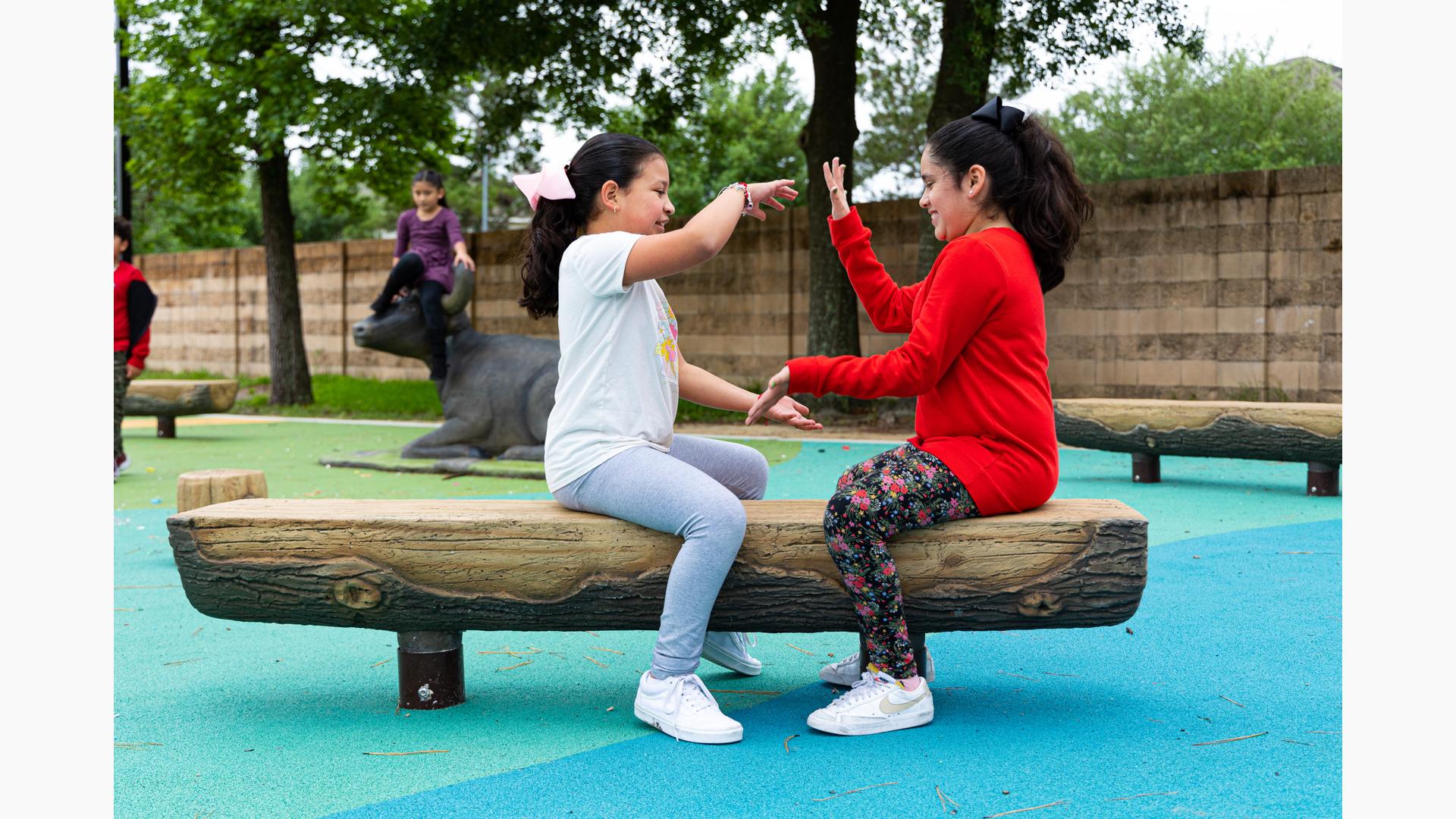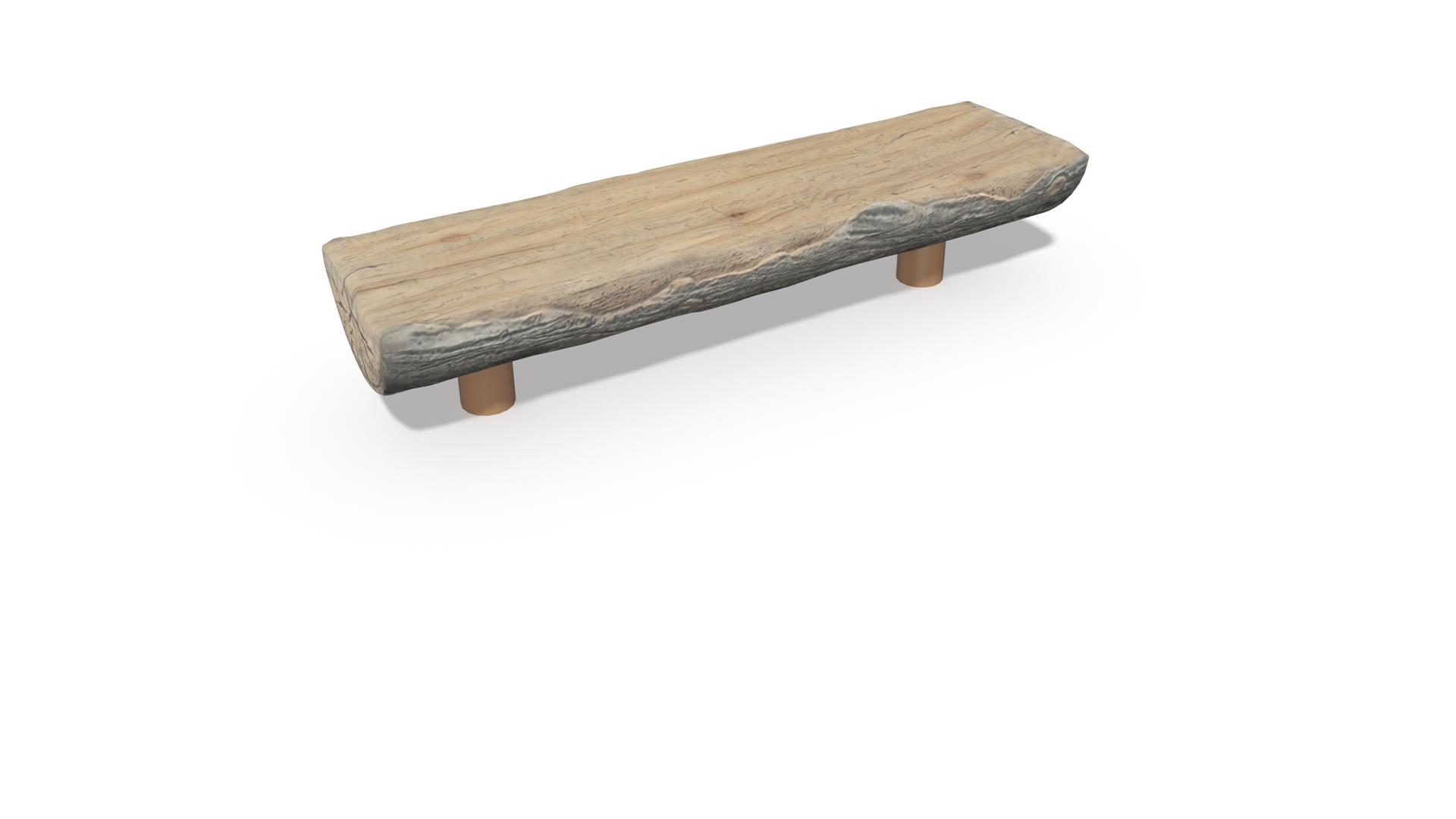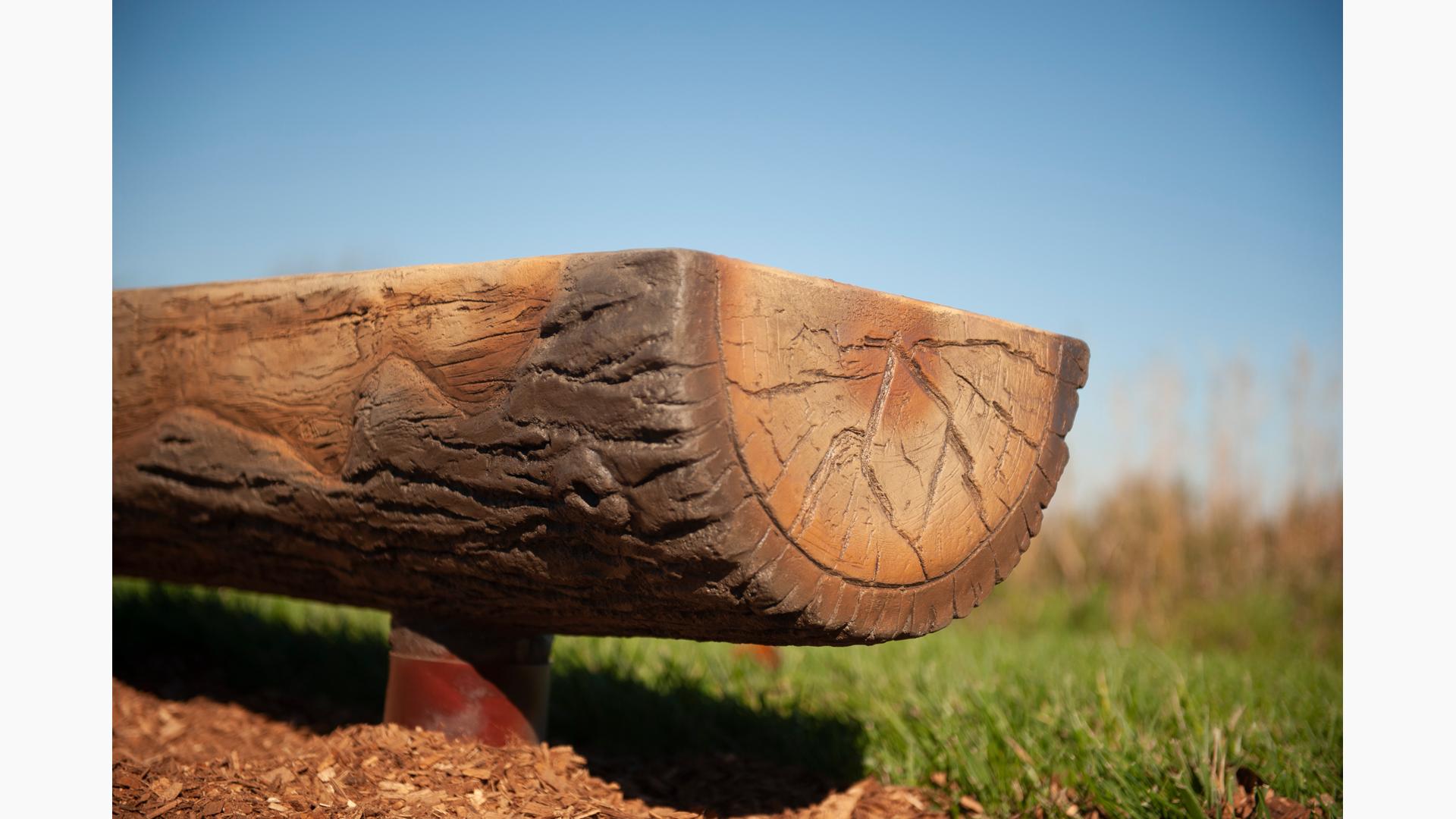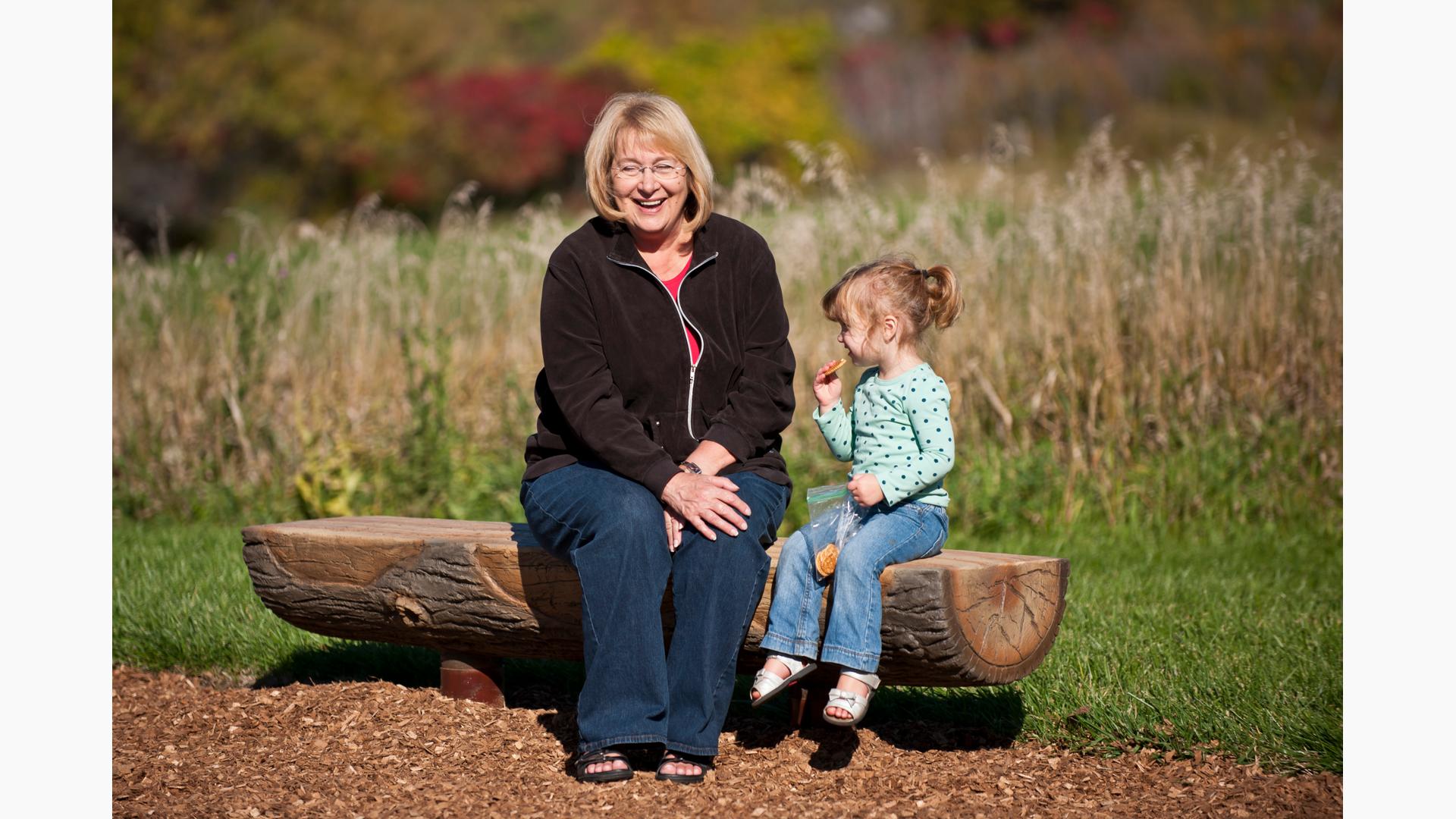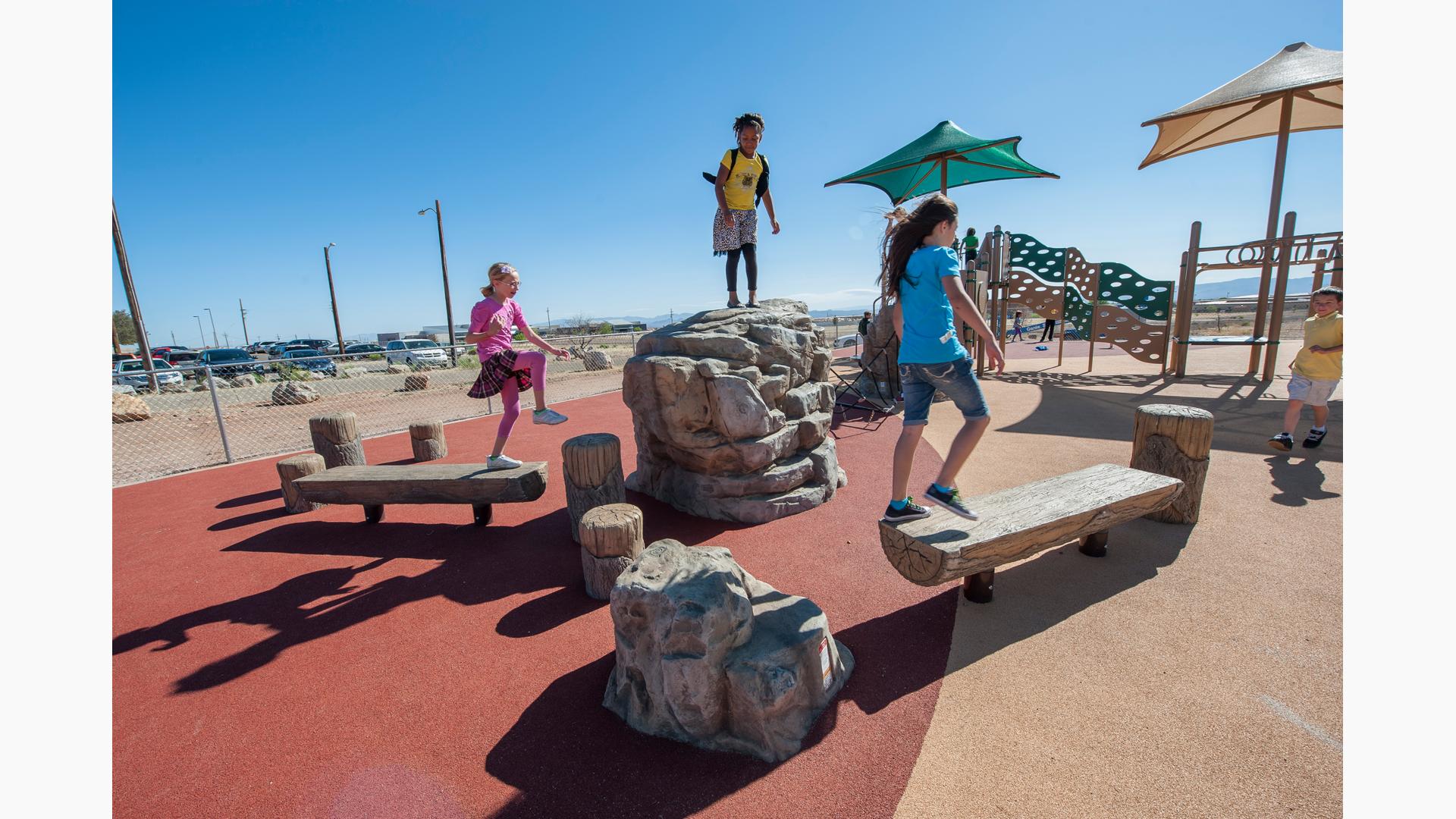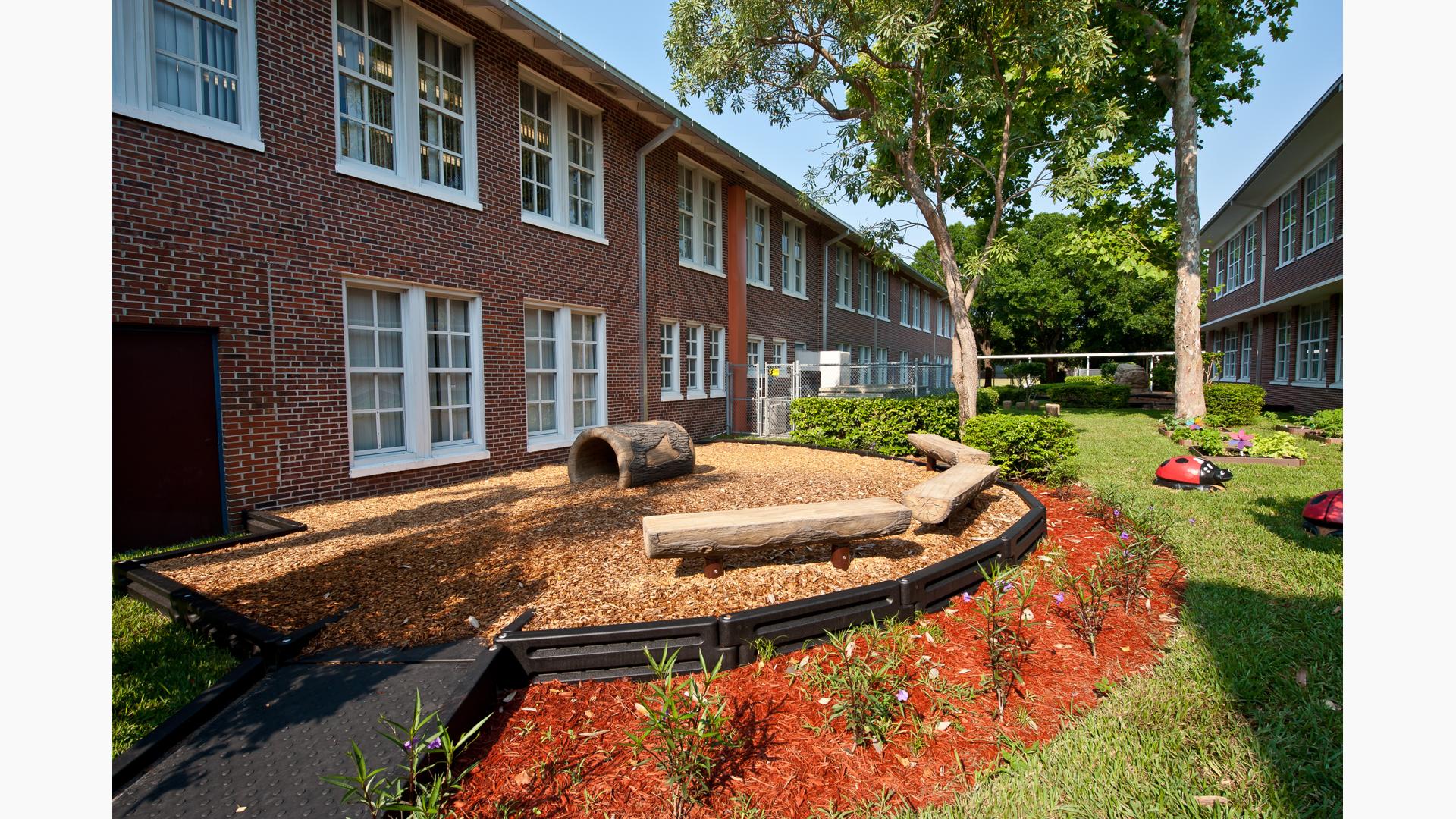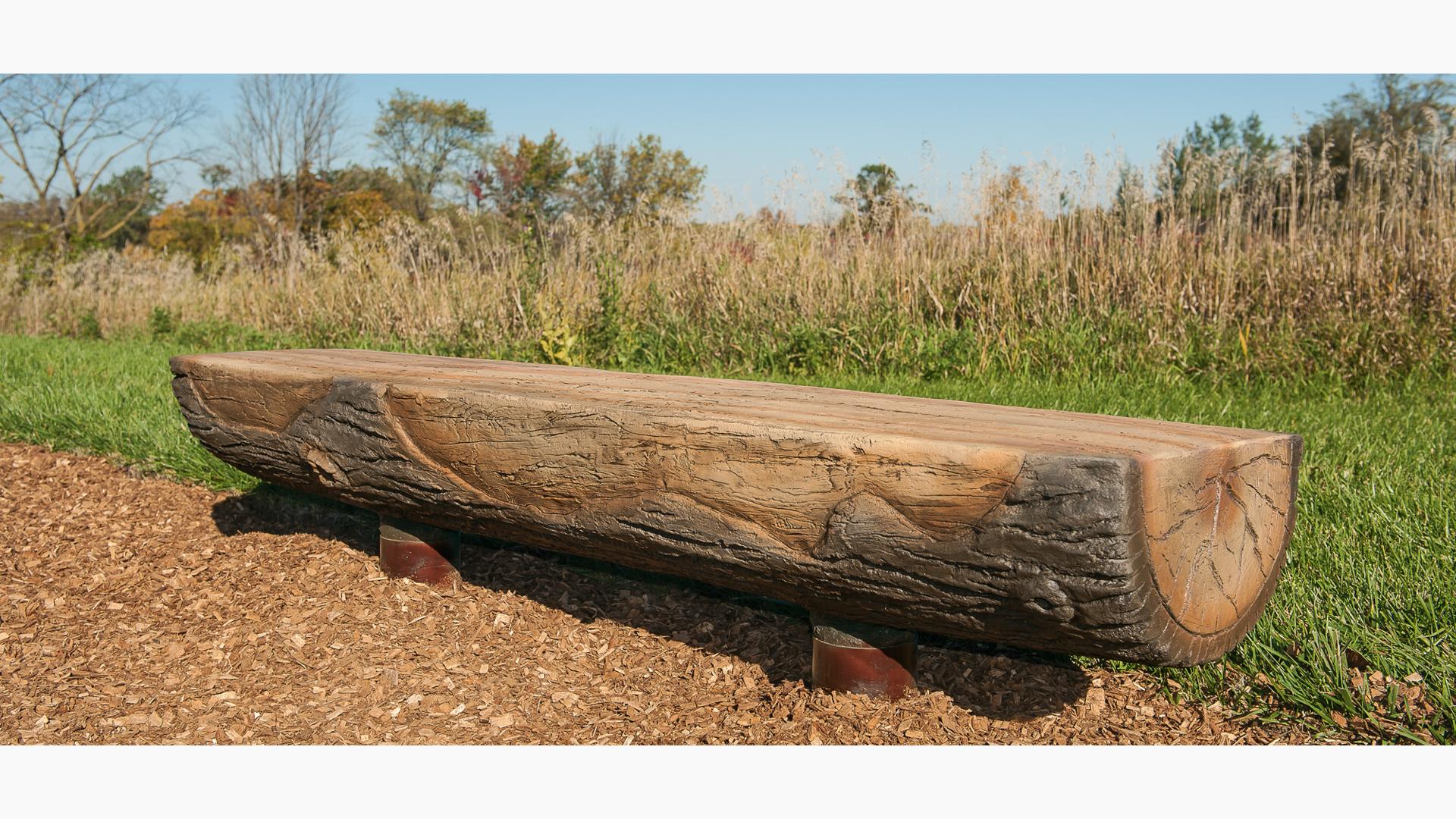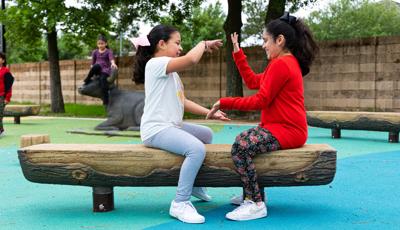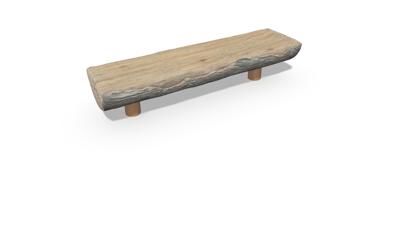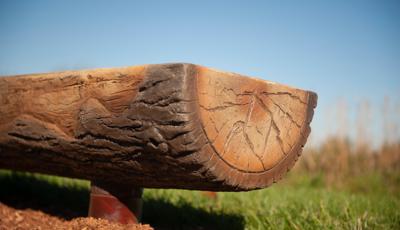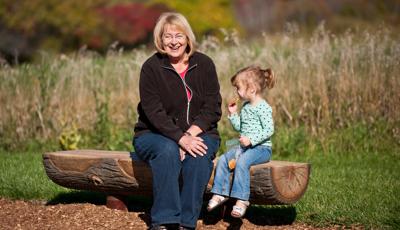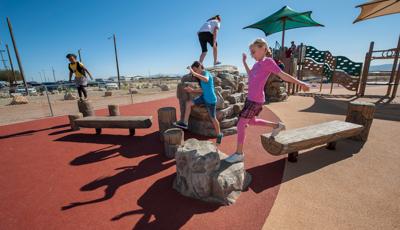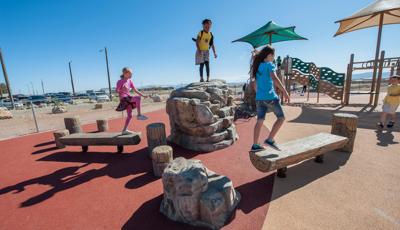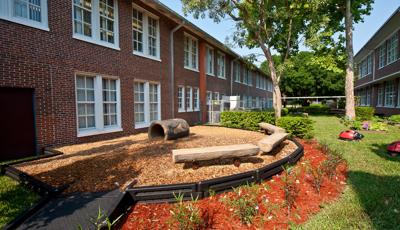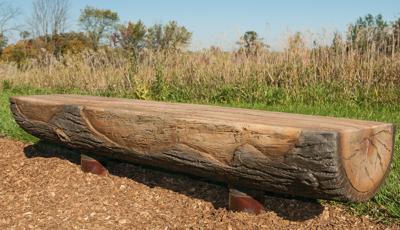 Log Bench
Video features the nature-inspired log bench.
[video: scene fades into a full view of the reinforced fiber glass concrete log bench. Scene fades into a close-up of the realistic bark and wood detailing of the end of the bench. Scene switches to a woman and young girl sitting on the log bench together sharing a snack. The camera zooms in as the young girl lifts some crackers to share with the woman. Scene switches to a woman holding a baby boy in her lap sitting next to a young girl on the log bench. A woman speaks off camera.]
Woman: Okay you know what you guys?
[video: close-up of the young girl sitting on the log bench looking out across the playground as the scene fades to black.]
Play Styles
Product Categories
Dimensions
Actual Size: 72" long x 16" wide (1,83 m x 0,41 m)
Design/CAD Files for this Freestanding Play Element
Price Range (USD)
$0K-$5K
*Prices vary. For international and exact pricing, contact your local playground consultant.
Contact Your Consultant
Overview
The Log Bench adds a nature-inspired feel to the whole park environment! The durable concrete bench is low maintenance compared to real wood or logs, requiring no staining or replacement of rotten pieces.
Features
Durable, pre-cast concrete
Peeled bark appearance
Realistic tree bark texture
Hand-painted
Blends into the natural environment
Seat width accommodates all sizes
Related Playground Components