Periscope Reach Panel
Model #135729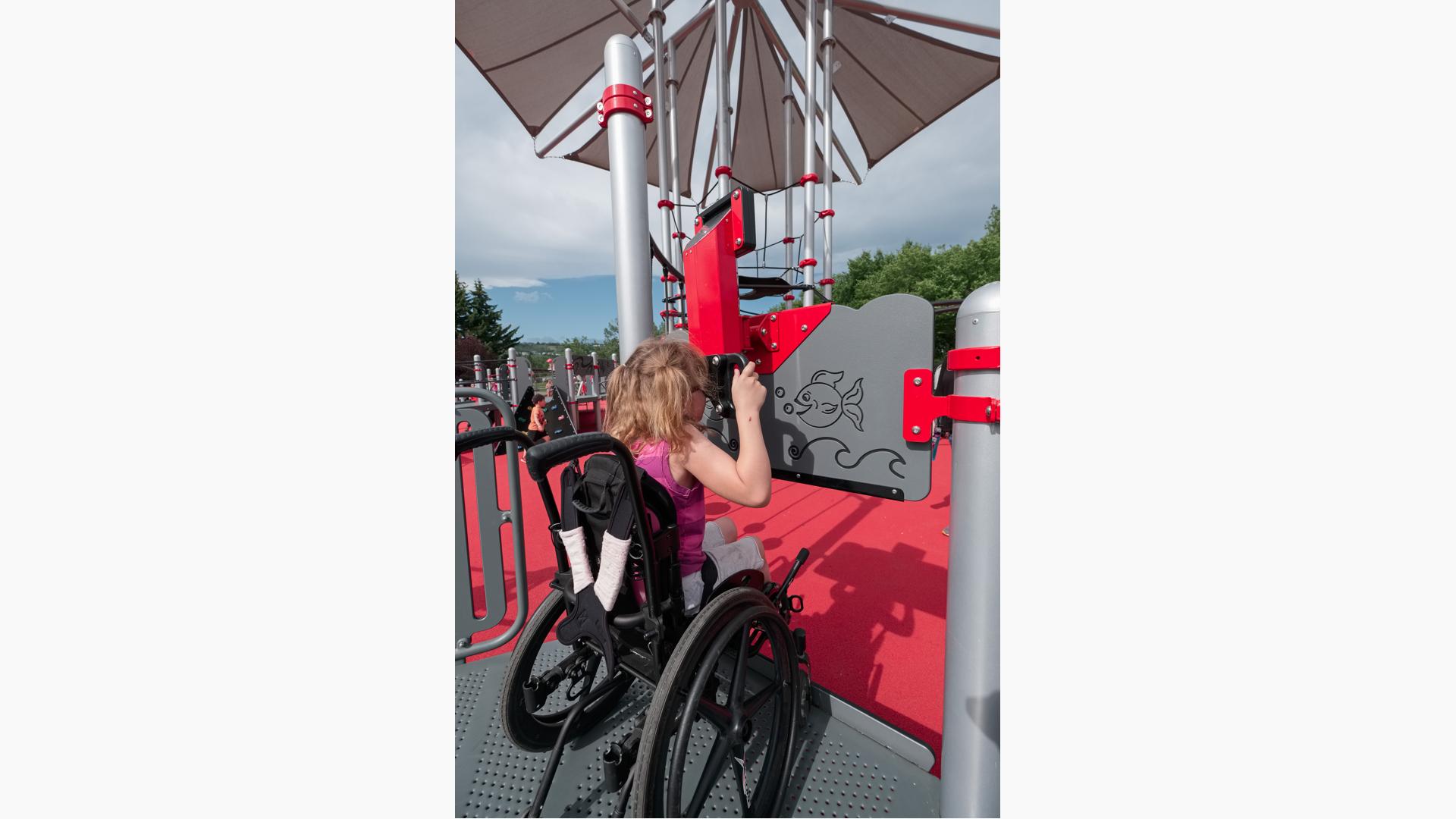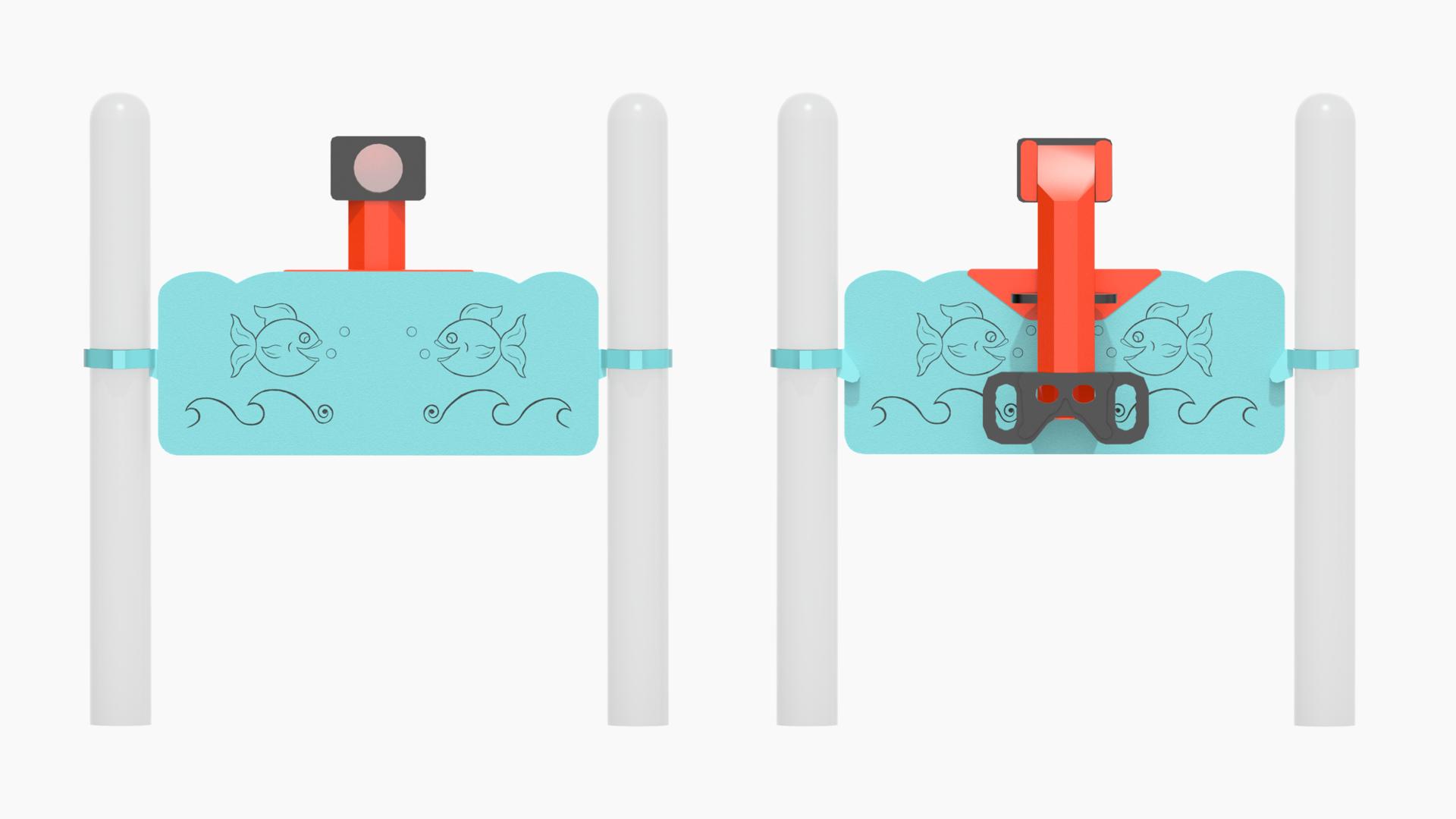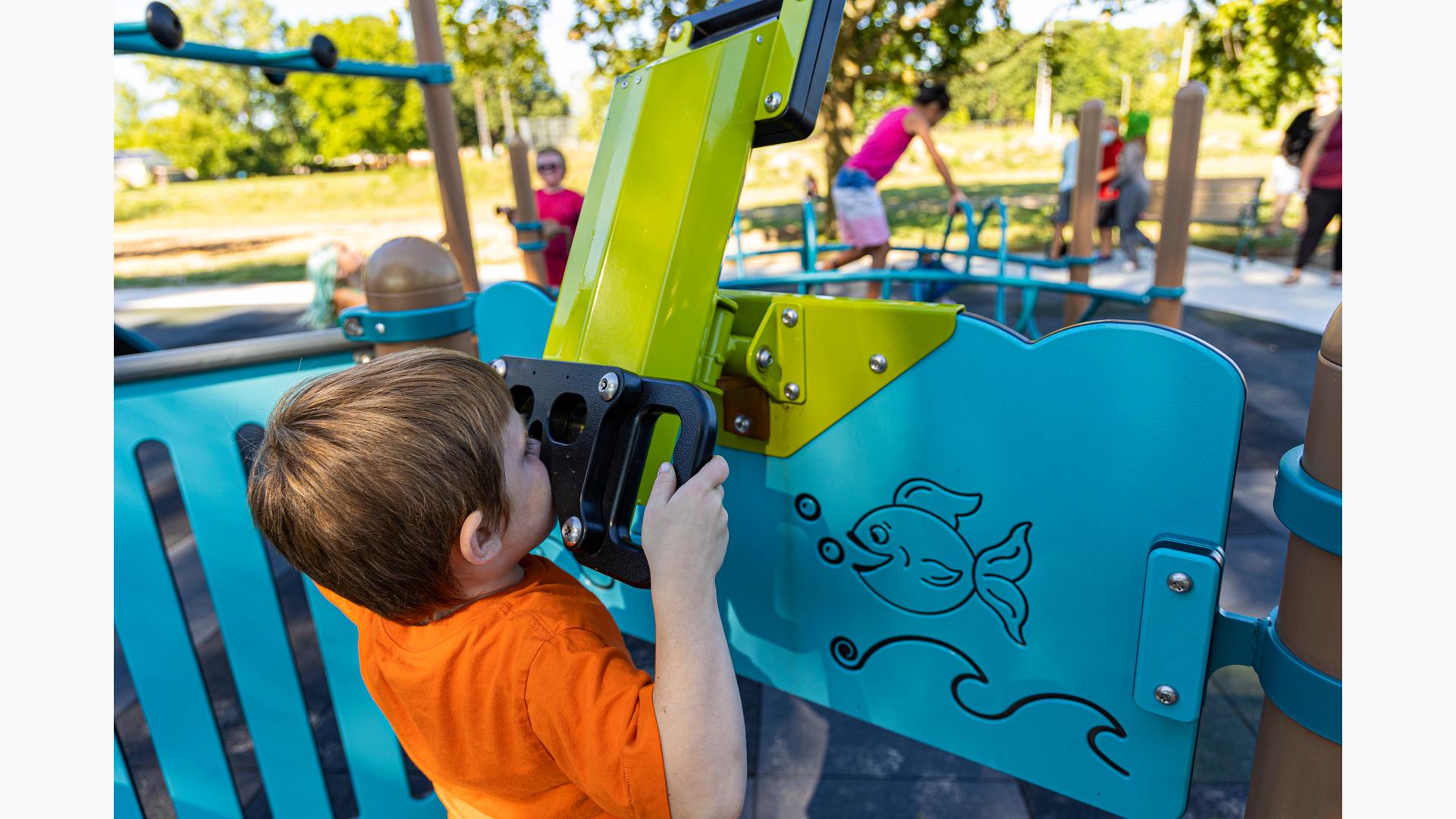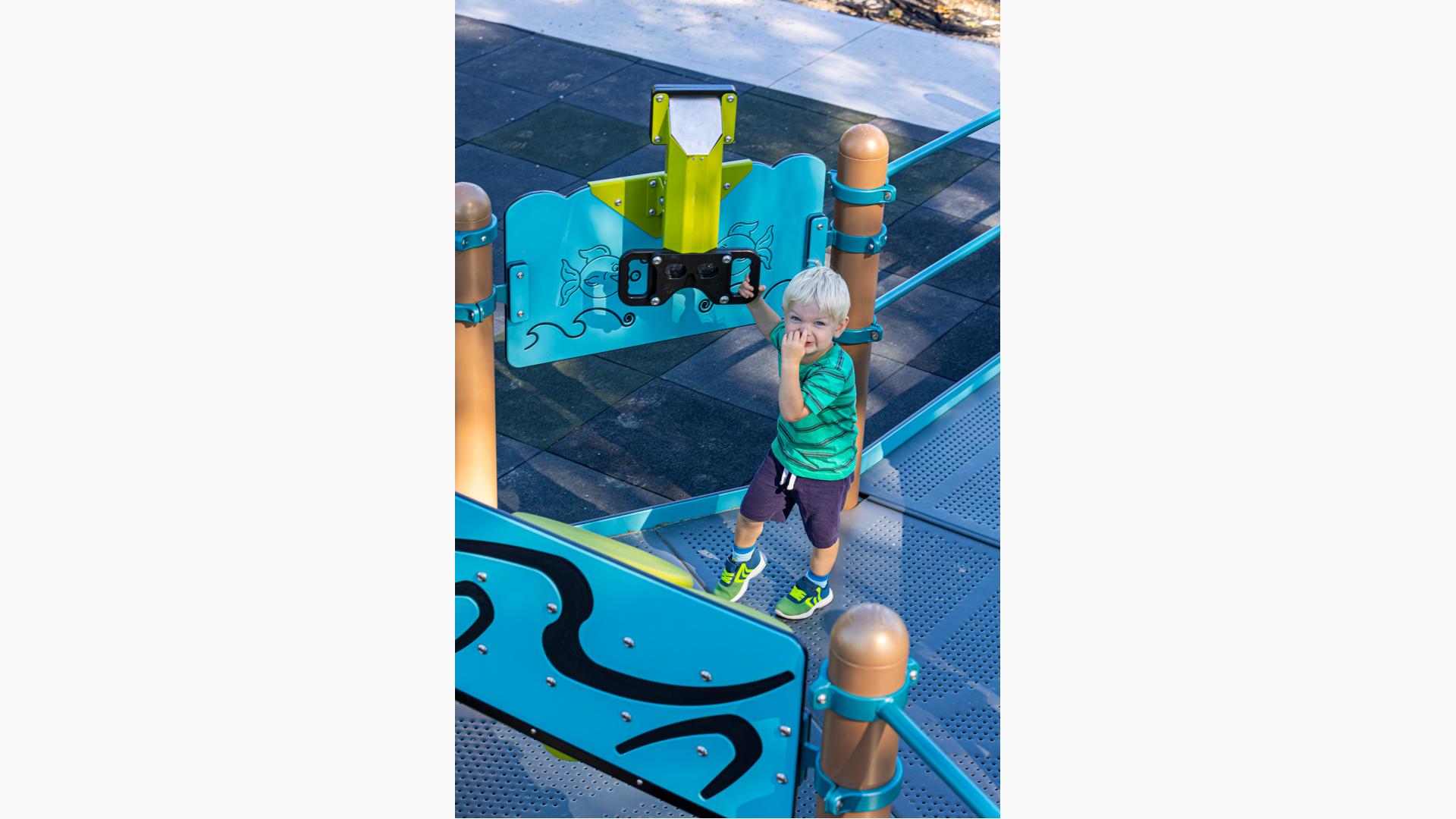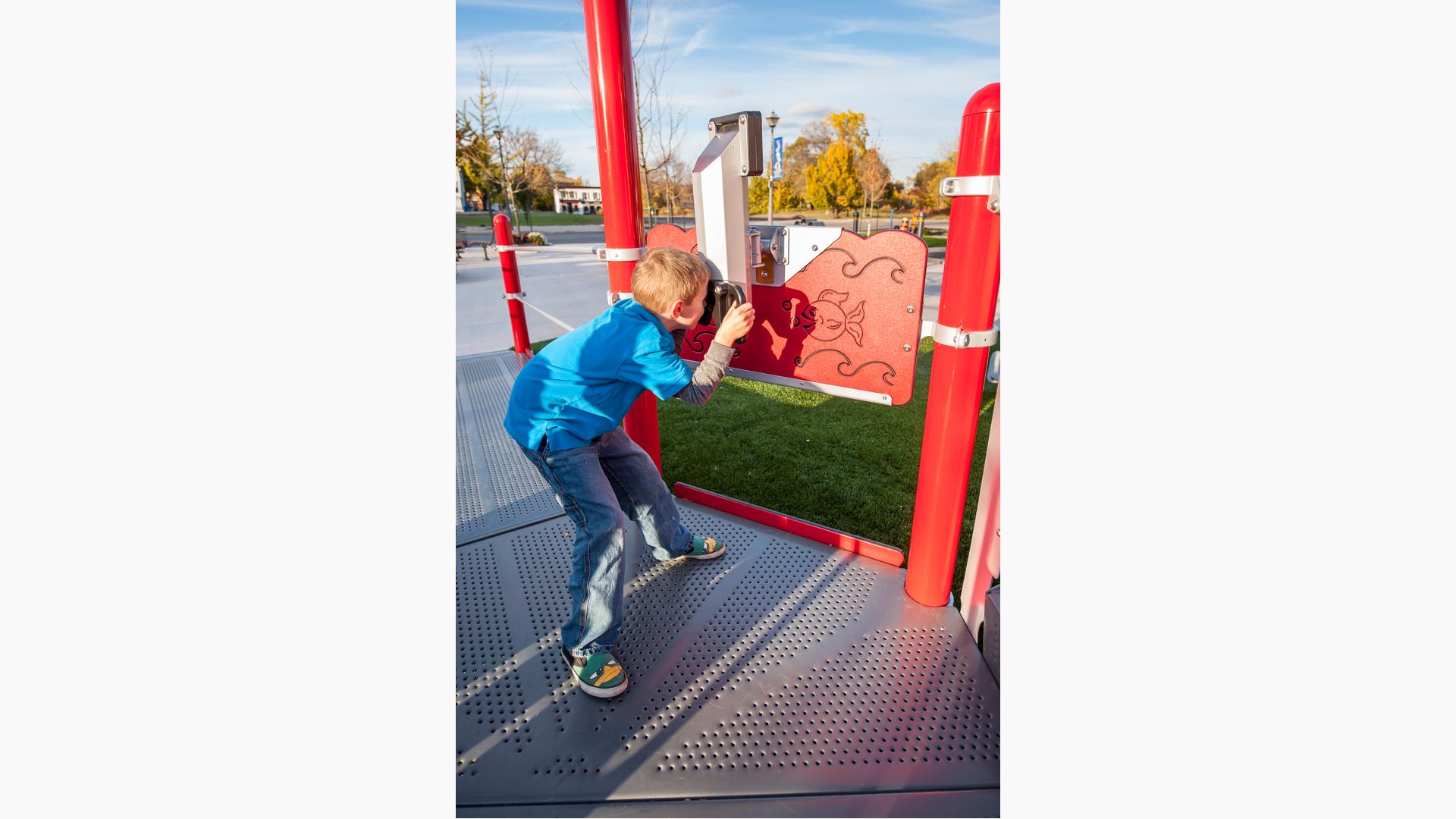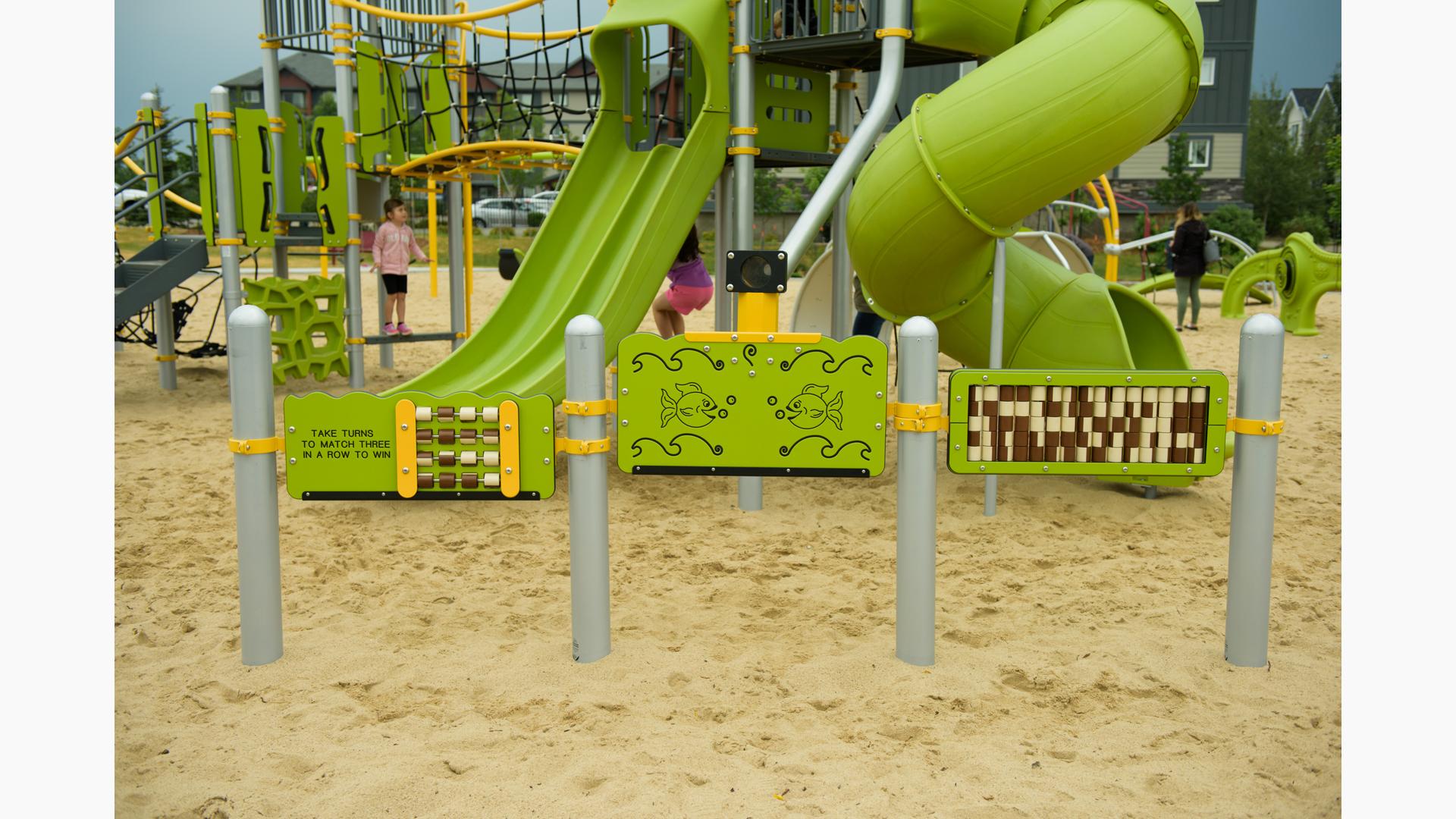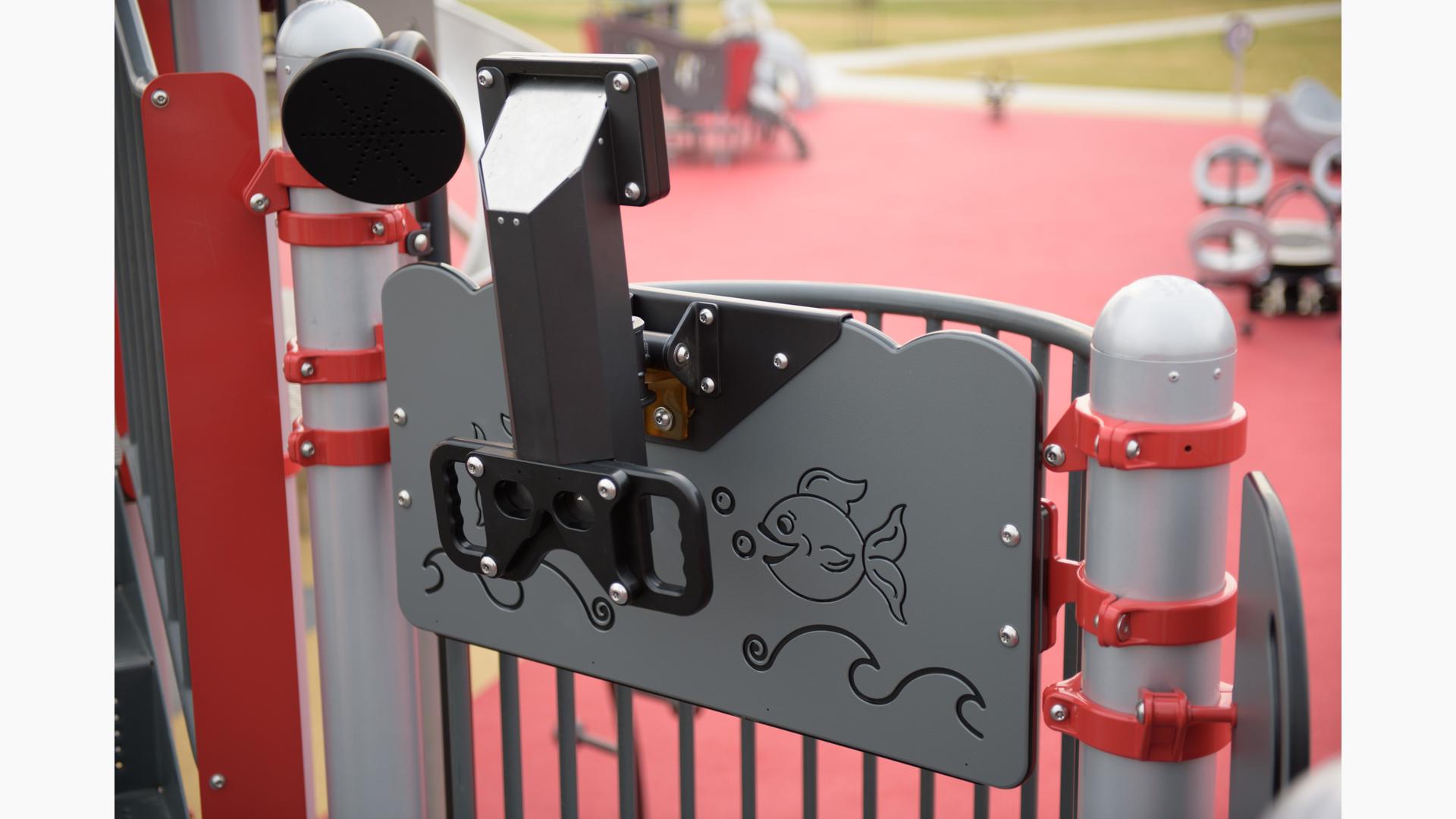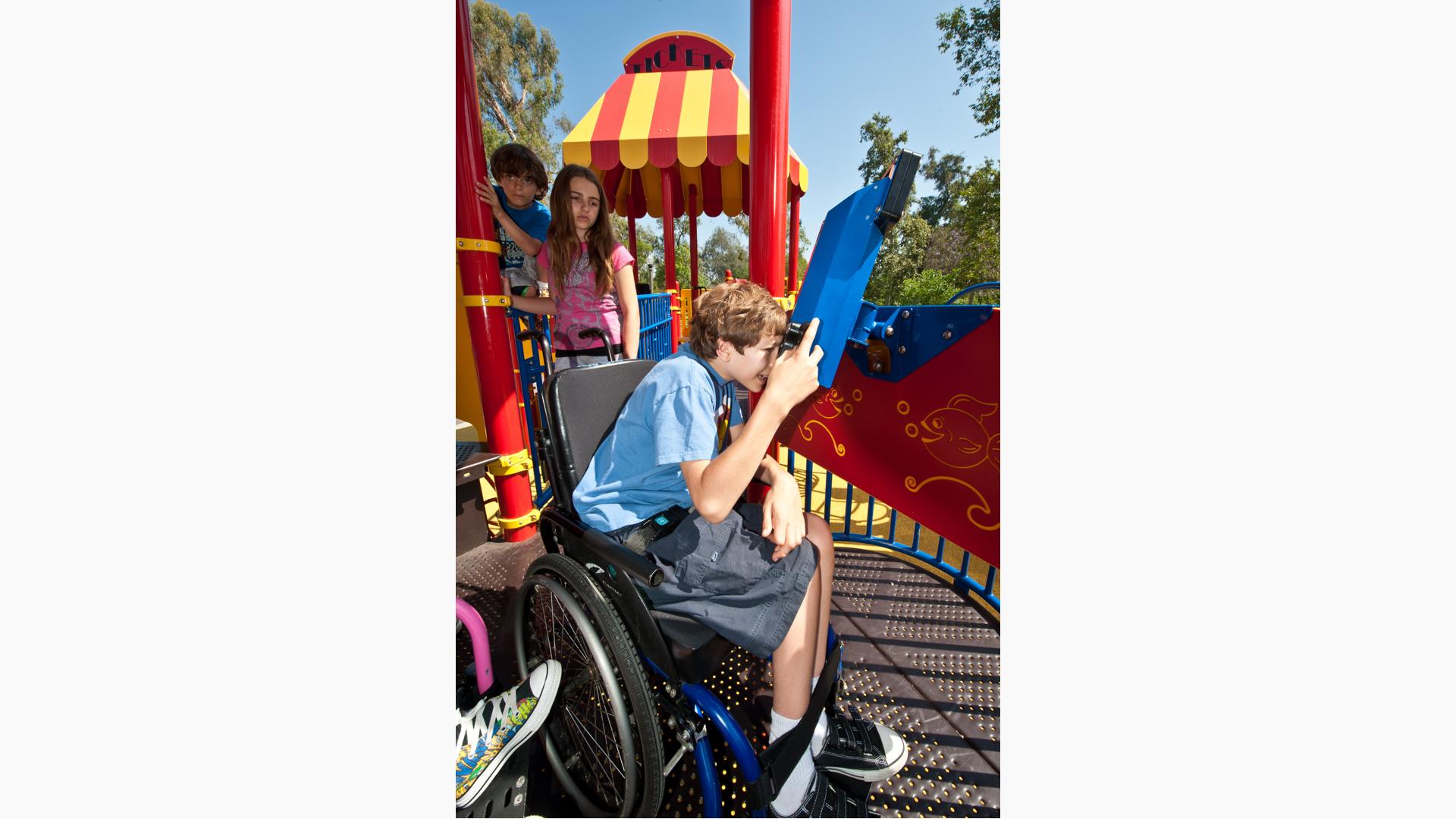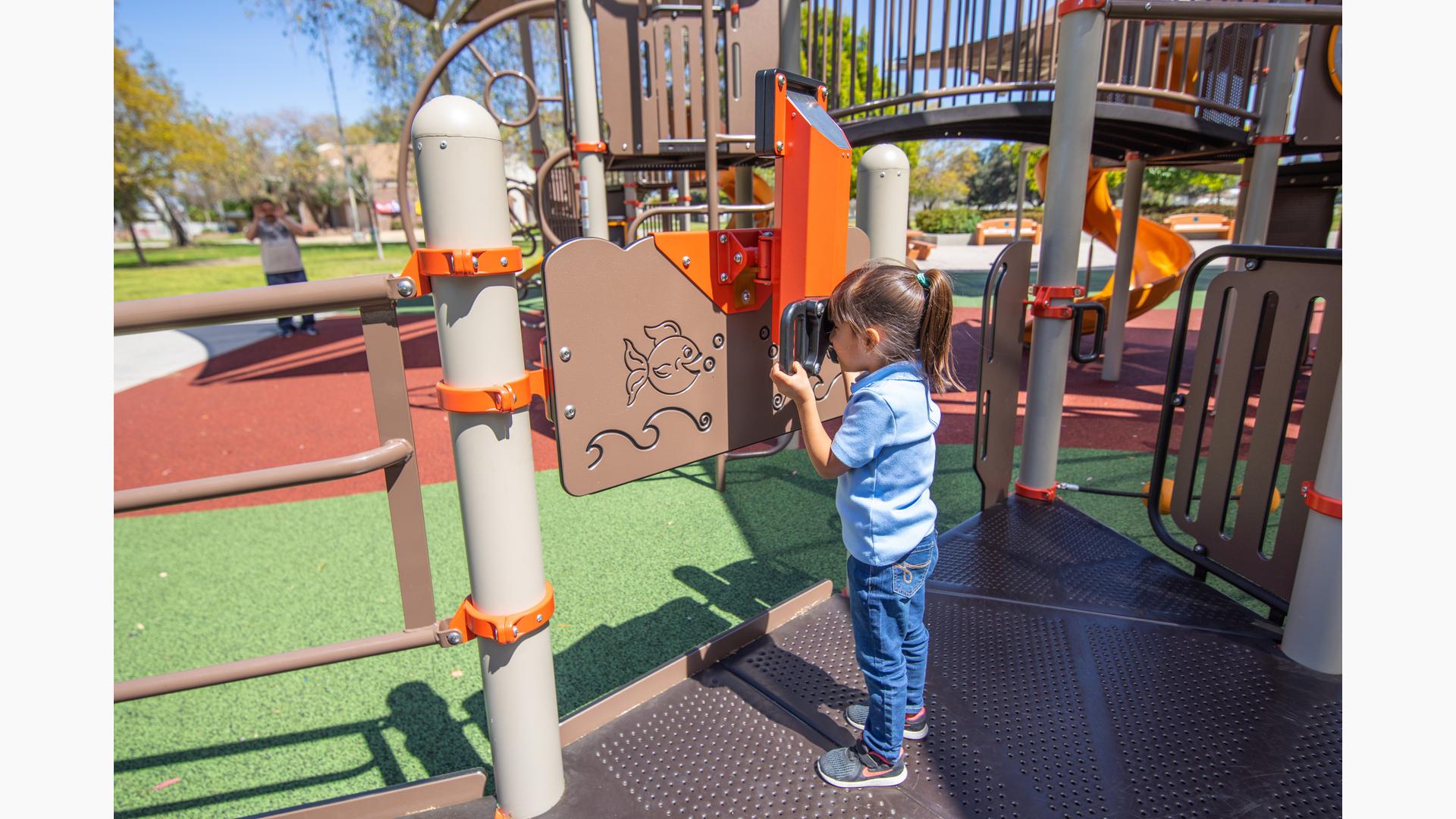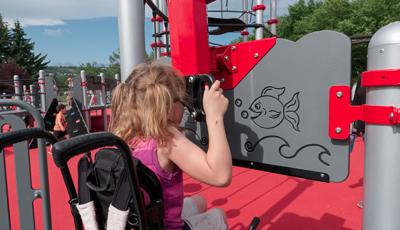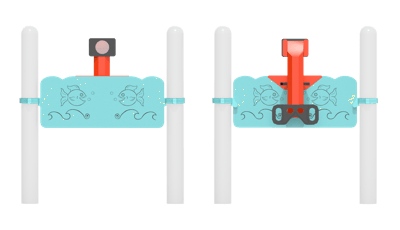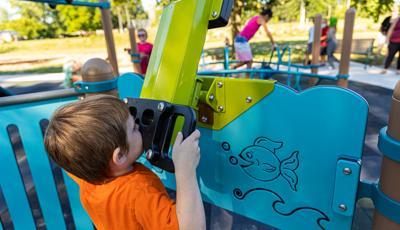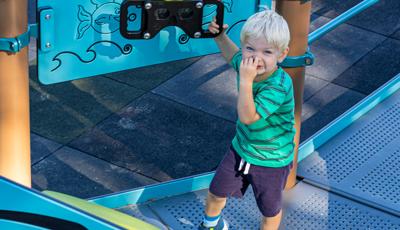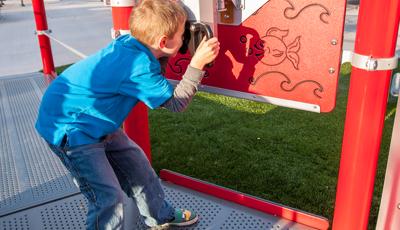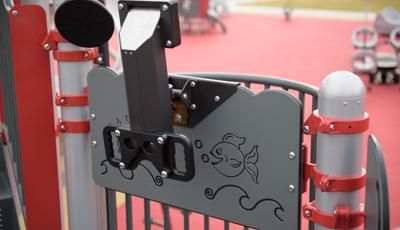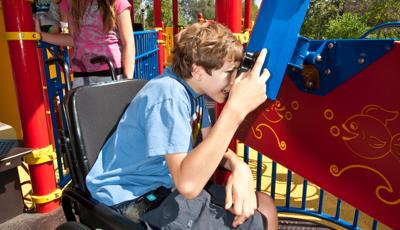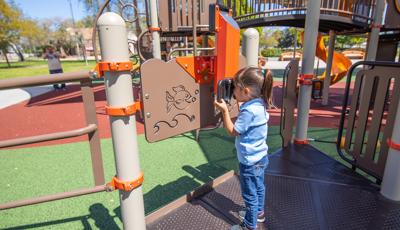 Periscope Reach Panel
Video features the PlayBooster playground Periscope Reach Panel.
[video: scene fades into the front side of a PlayBooster playground Periscope Reach Panel. The front side of the panel is designed with an underwater scene with two fish. The Periscope device is sticking up just over the back side of the panel. Scene switches to a side view down the playground decking to the Periscope Panel. A young boy in a motorized wheelchair wheels in from the right of the screen up to the Periscope Reach Panel. He grabs onto the hand holds of the Periscope and leans down to look through the viewing holes. The camera zooms in on the boy as he continues to look through the Periscope. Scene fades to black.]
Design/CAD Files Featuring this Component
Price Range (USD)
$0K-$5K
*Prices vary. For international and exact pricing, contact your local playground consultant.
Contact Your Consultant
Overview
The PlayBooster® Periscope Reach Panel is ready for exciting discoveries on the playground. Fun and unique activity for kids of all ages and abilities.
Features
Periscope moves side to side and forward 30 degrees
Octagonal tube equipped with stainless steel mirrors
Wheelchair accessible for inclusive outdoor play
ProShield® Finish
Recycled Permalene®
Sensory
Proprioception
Tactile
Visual
Motor Skills
Eye-Hand Coordination
Motor Planning
Cognitive Skills
Problem Solving
Strategic Thinking
Social/Emotional Skills
Cooperation
Imaginative Play
Social Skill Development
Learn about Developmental Benefits
Related Playground Components