Hourglass Panel
Model #123319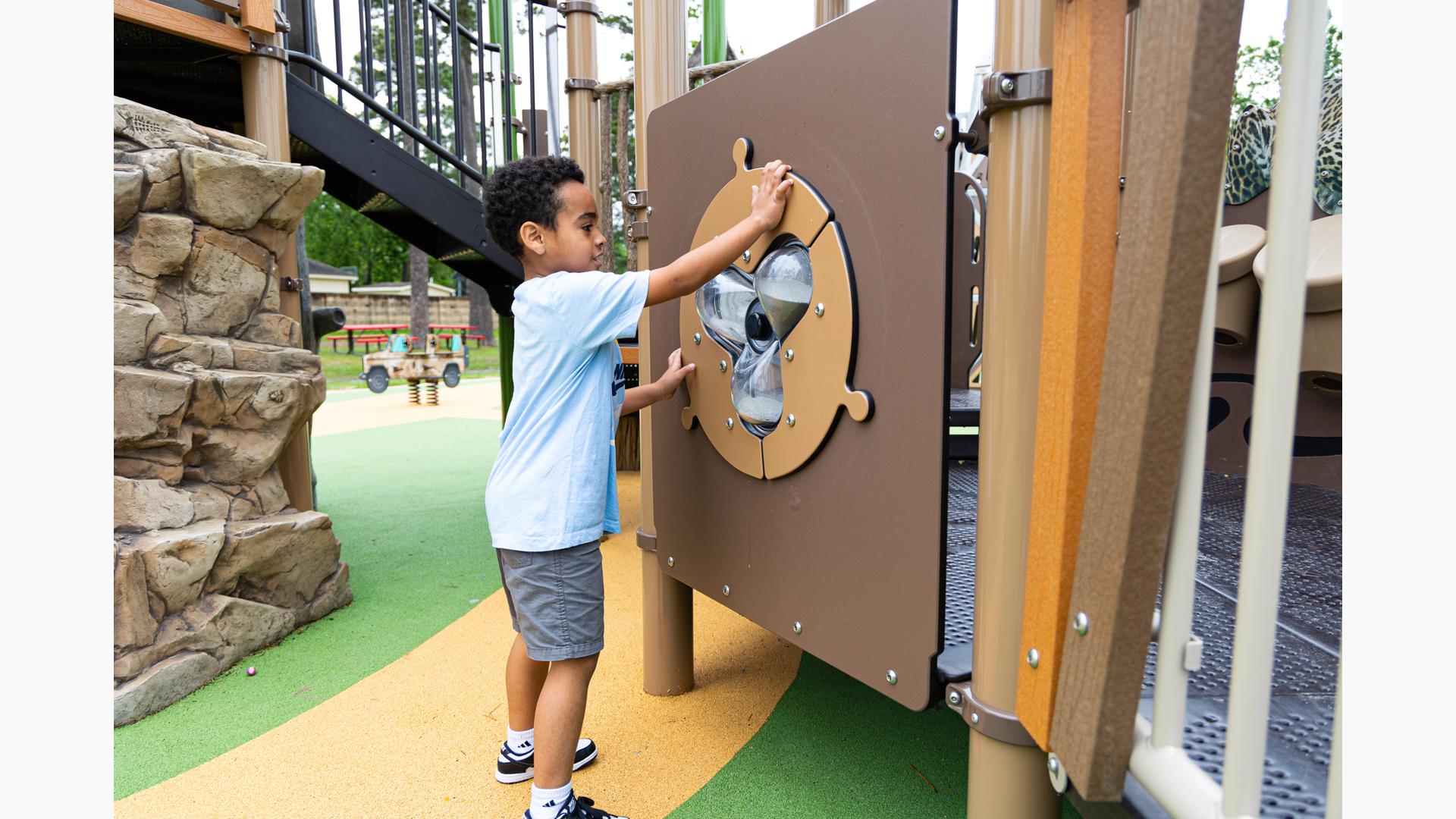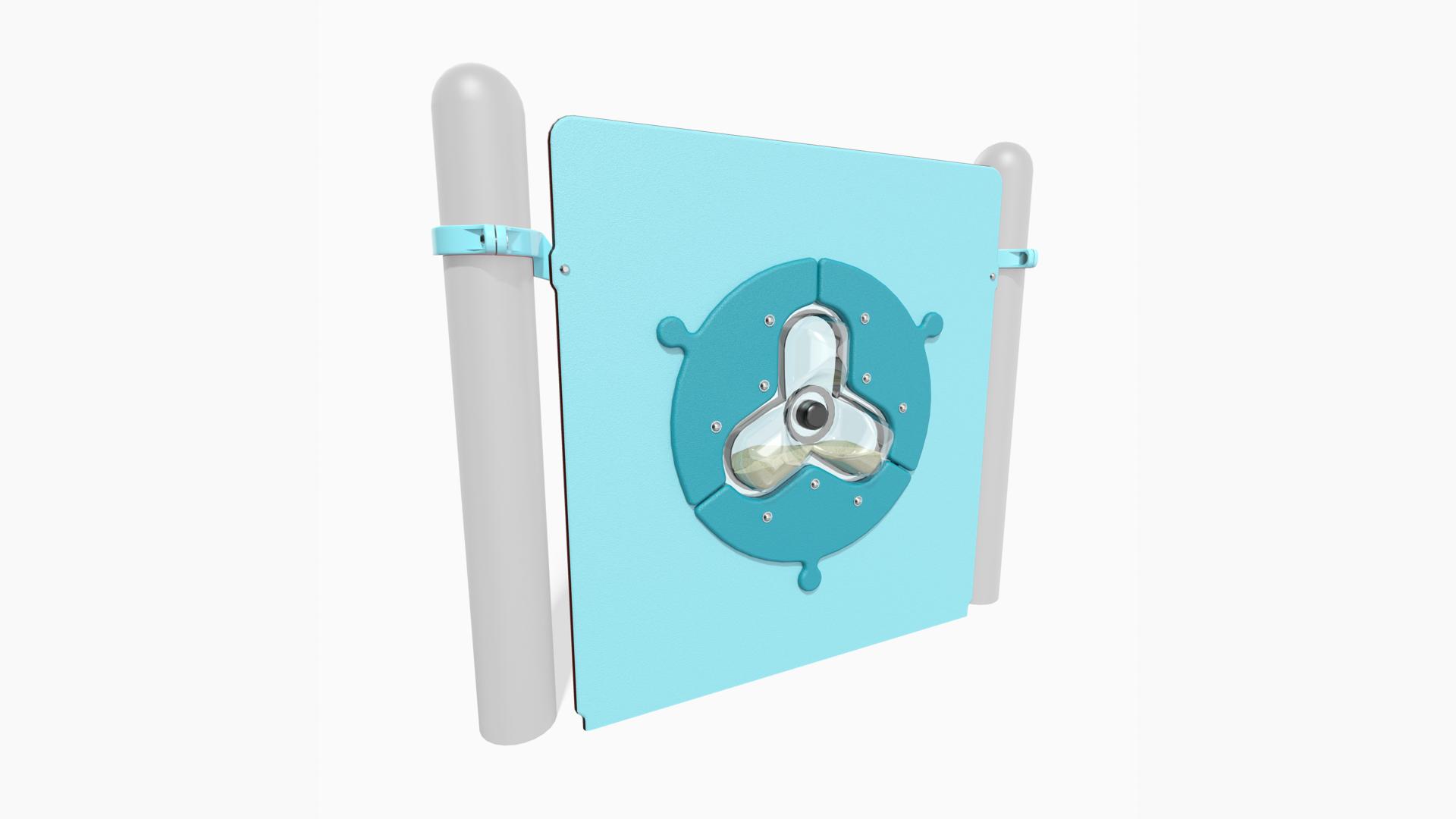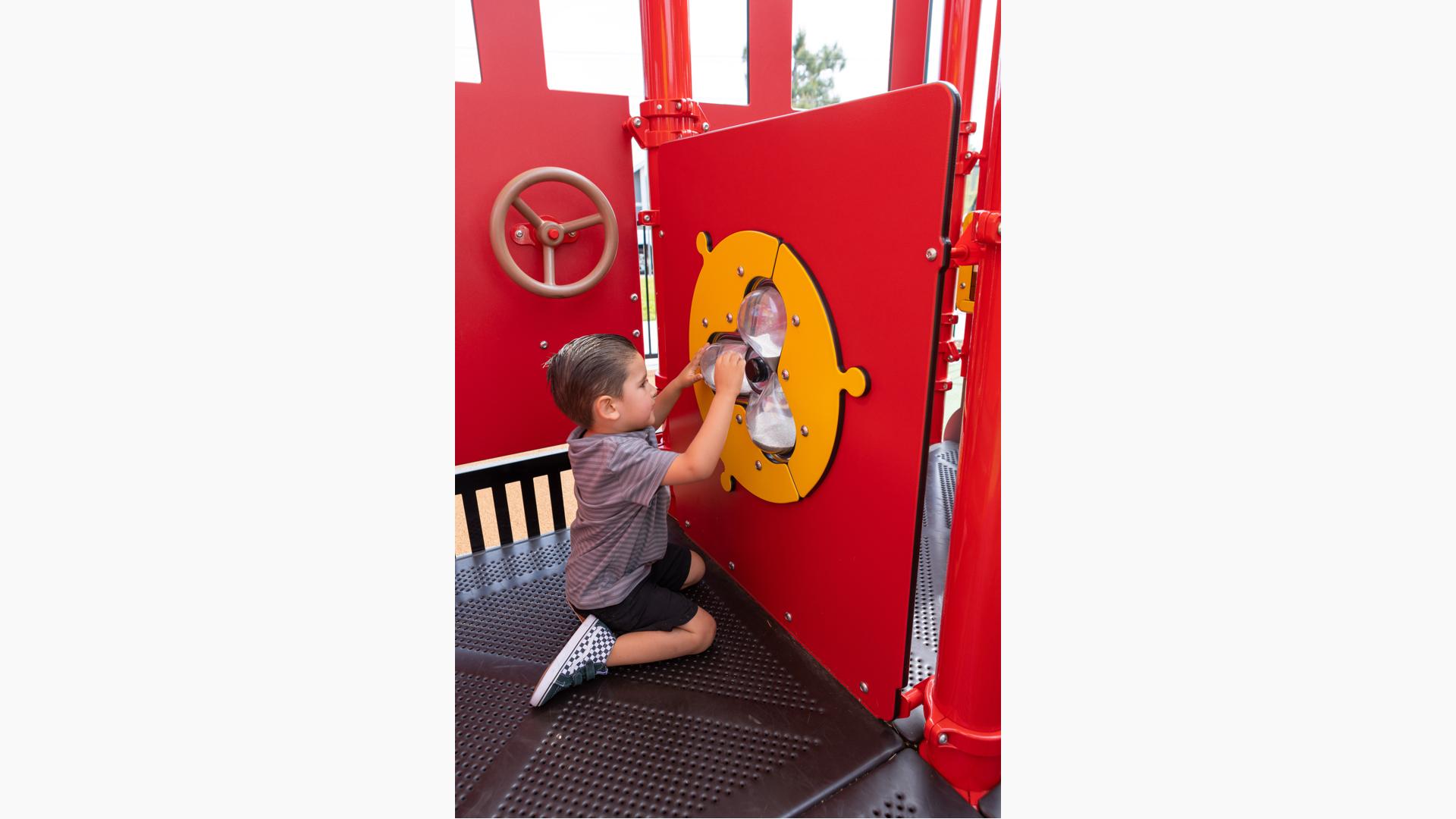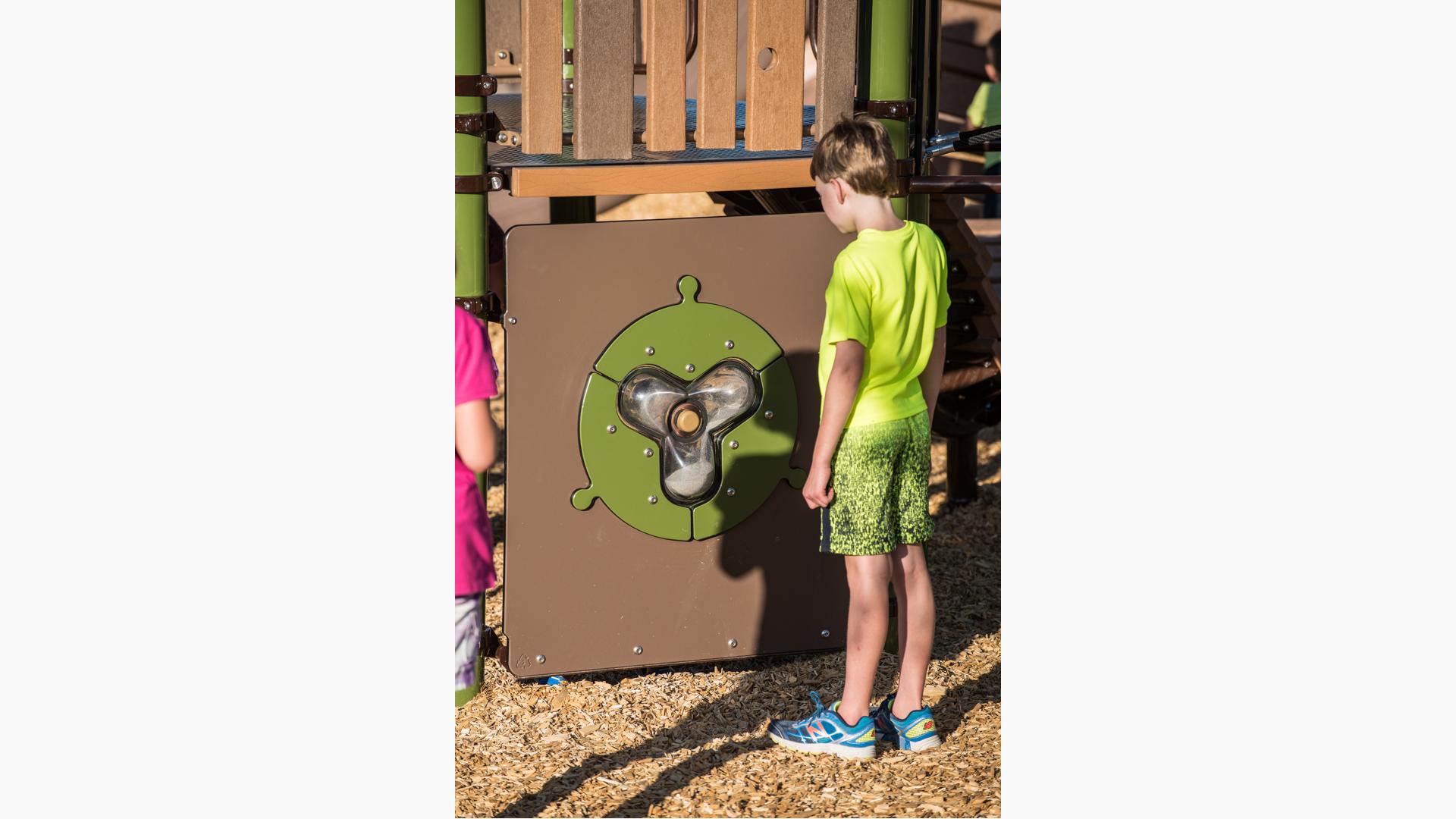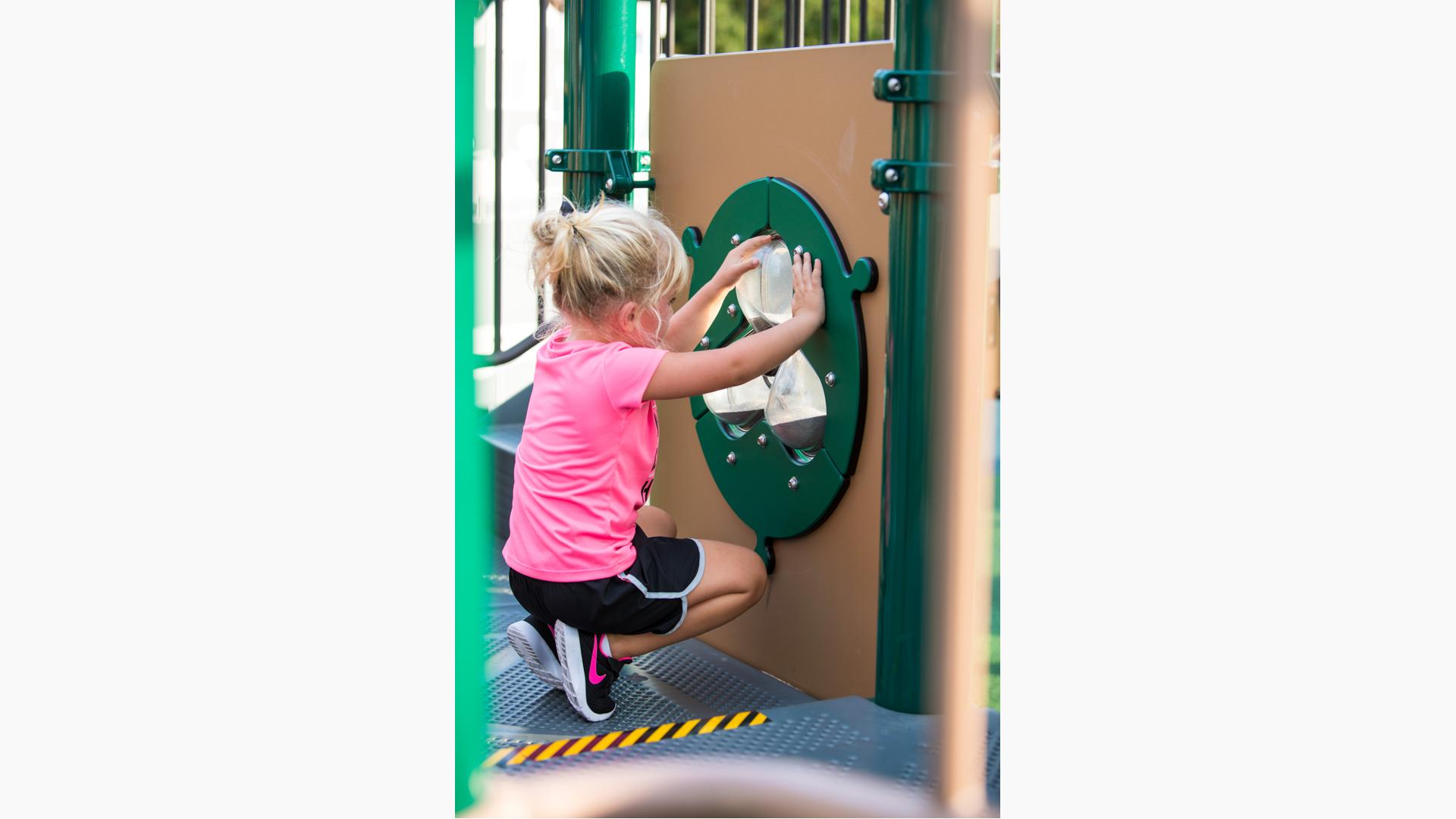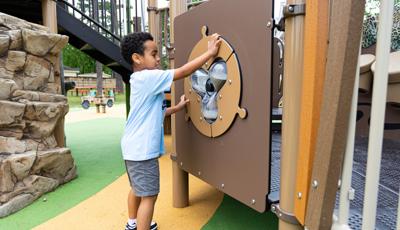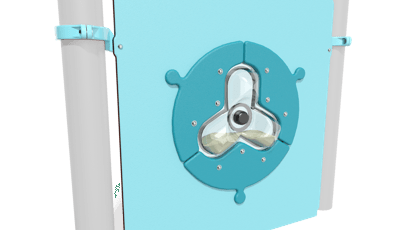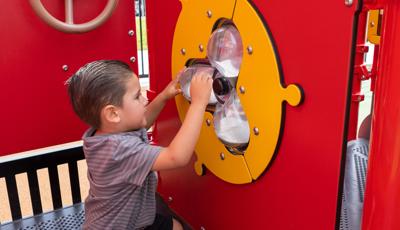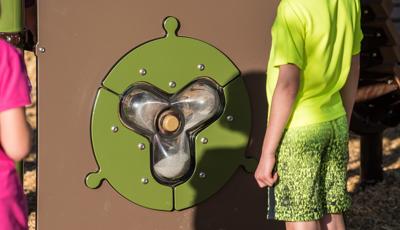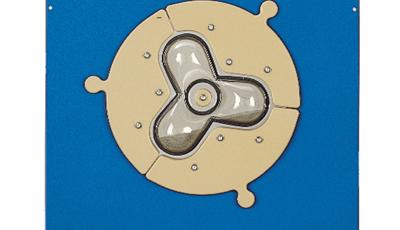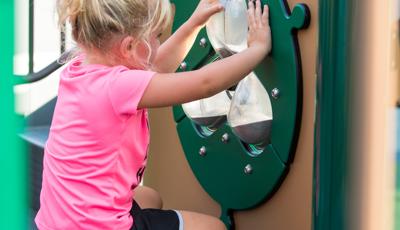 Hourglass Panel
Video features the PlayBooster playground Hourglass Panel.
[video: scene fades into the camera slowly zooming in on an Hourglass Panel on a Treehouse themed playground. Three hourglass shapes connect on a spinning panel filled with sand. Scene fades to a boy as he grabs a hand hold of the panel and spins the Hourglasses around. Scene switches to a side view of a younger boy as he spins the Hourglass Panel with both hands. Scene switches to a top down view over the shoulder of a young girl as she slowly spins the panel. She looks down at the hourglasses as the sand spills from one to the other. Scene switches to a view of the back side of the Hourglass Panel. One boy reaches over the top of the panel and touches one of the hourglasses as another boy stands on the ground spinning the panel. The boy standing on the ground mumbles indistinctly as he plays with the panel. Scene switches to a close-up of the hourglasses on the panel as the sand shifts and moves inside. Scene switches to a blurred view through the hourglasses of a young boy's face as he looks at the sand inside the panel. Scene switches to a view across the playground decking of two boys as they sit as the Hourglass panel. Scene switches to a close-up side view of a young girls face as she intently gazes at the sand in the Hourglass Panel. Scene switches to a full side view of a Treehouse themed playground with nature-inspired log and mushrooms steppers. Children play all around the playground. One boy stands and spins the Hourglass Panel as the scene fades to black.]
Design/CAD Files Featuring this Component
Price Range (USD)
$0K-$5K
*Prices vary. For international and exact pricing, contact your local playground consultant.
Contact Your Consultant
Overview
The PlayBooster® Hourglass Panel shows it's time for fun on the playground. Lets kids time their own games and promotes creative play.
Features
Rotates on oil-impregnated bearings for years of dependable use
Three-chamber hourglass with different flow rates
ProShield® Finish
Recycled Permalene®
Sensory
Auditory
Proprioception
Visual
Motor Skills
Eye-Hand Coordination
Motor Planning
Social/Emotional Skills
Cooperation
Imaginative Play
Social Skill Development
Learn about Developmental Benefits
Related Playground Components