Disc Net™ Climber w/Double Swoosh Slide®
Model #224086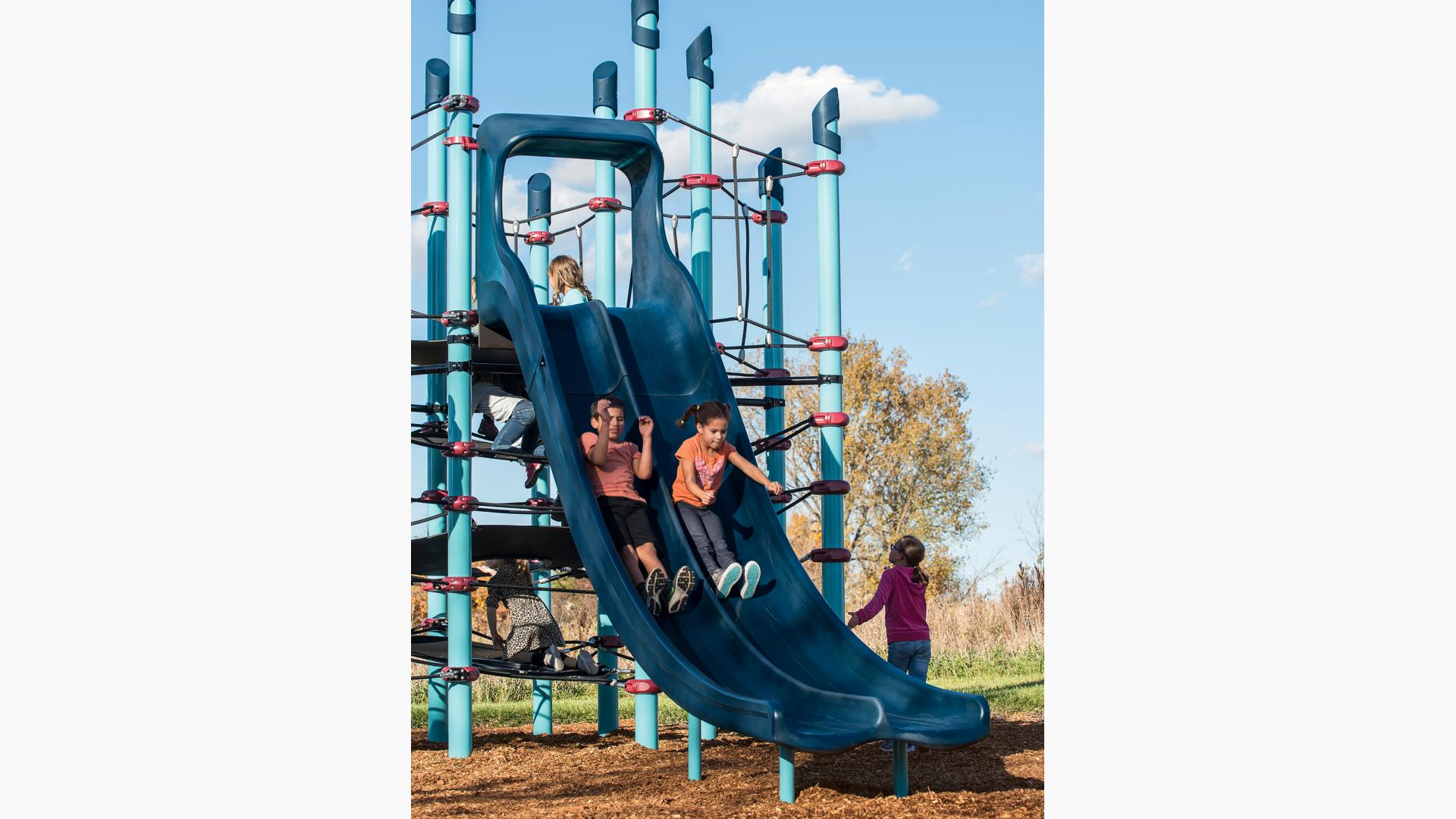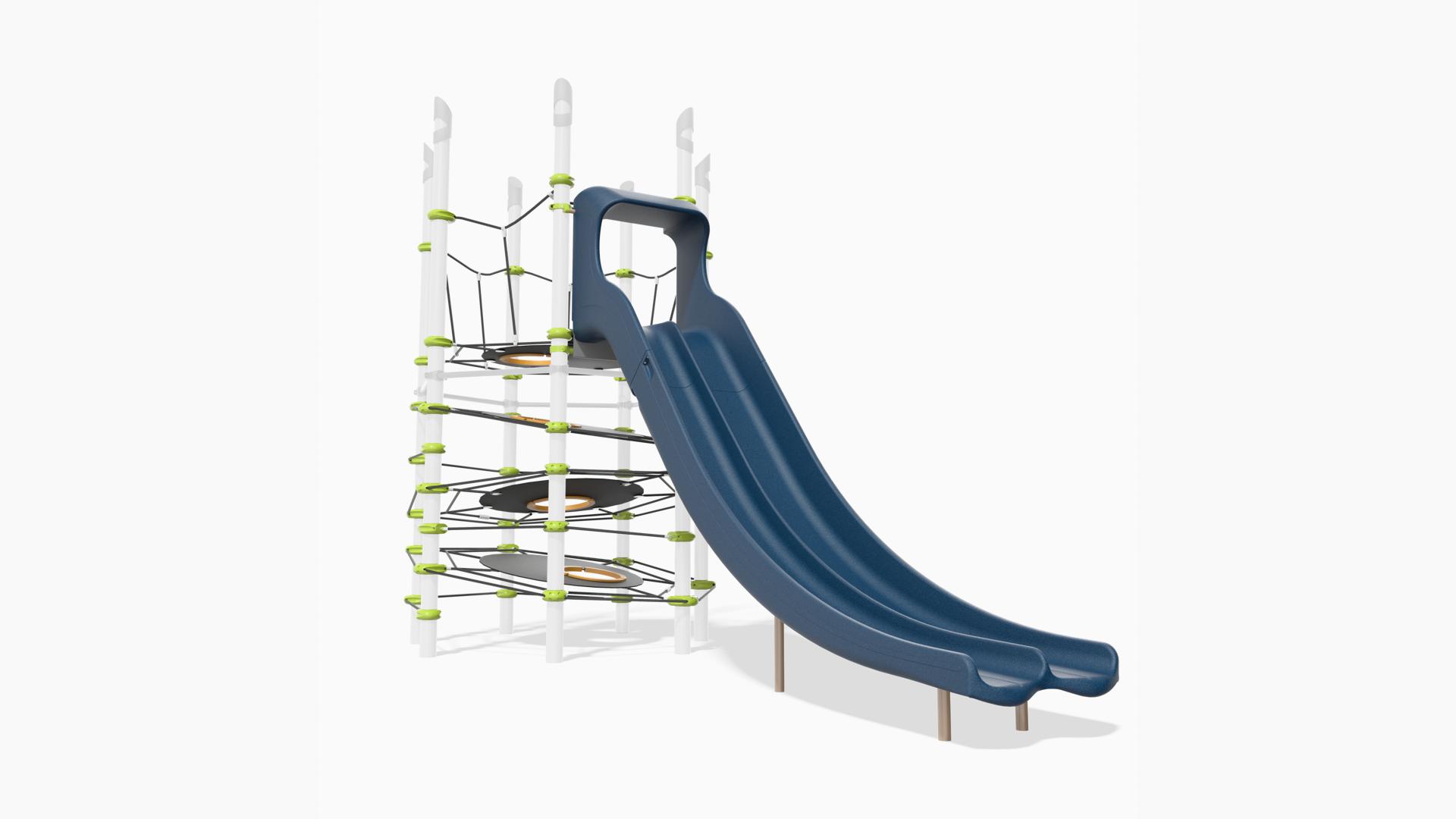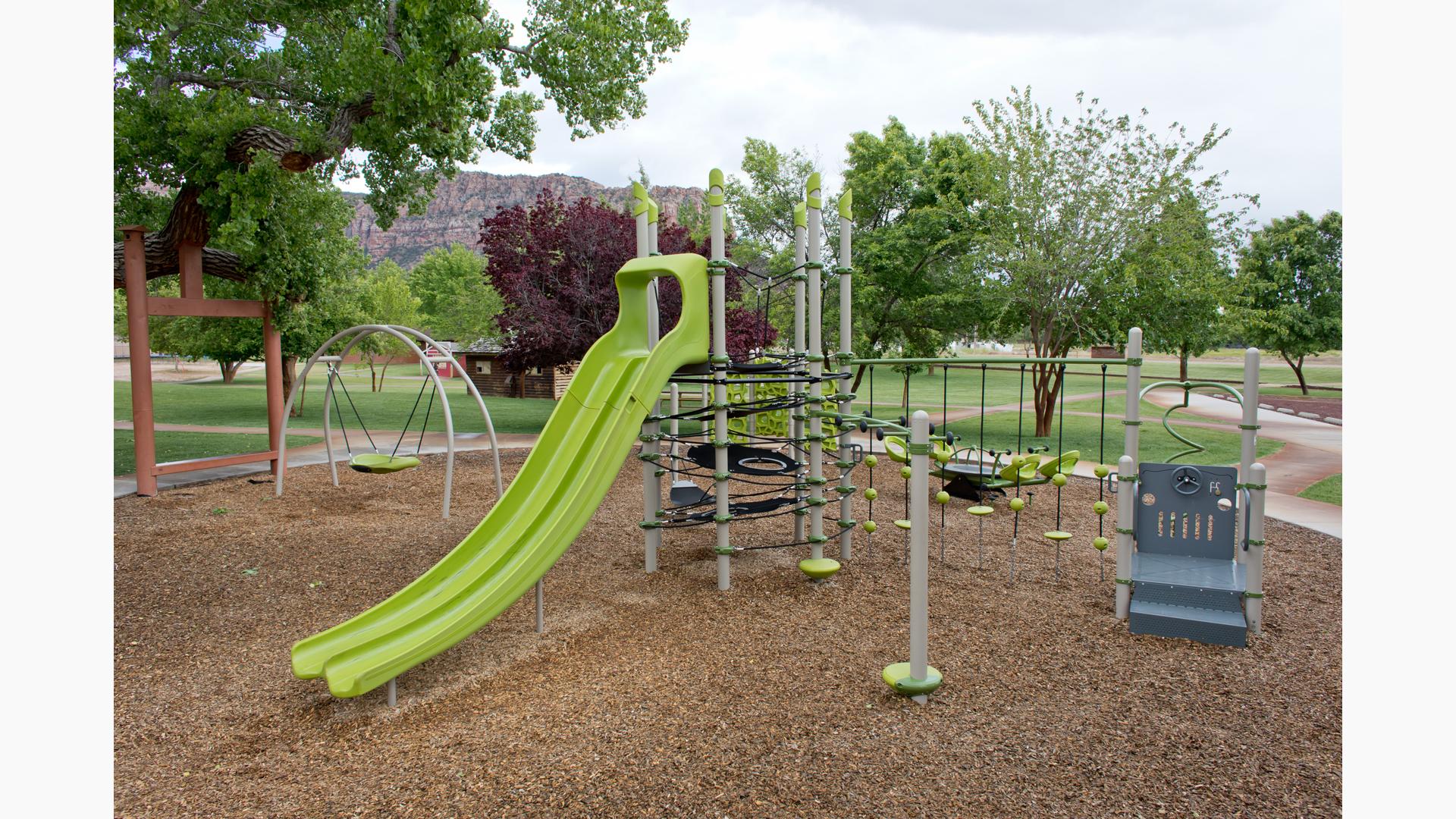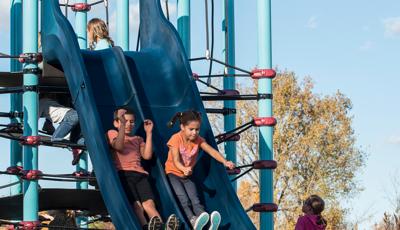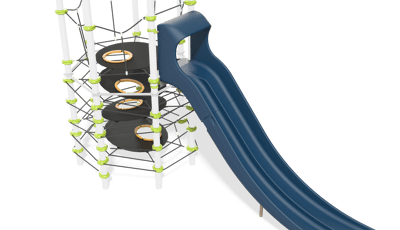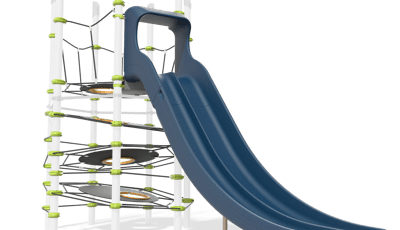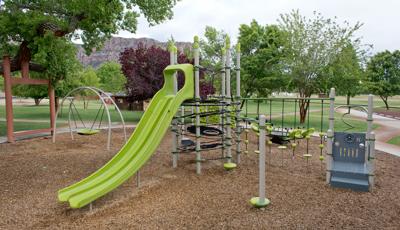 Double Swoosh Slide®
Video features the Double Swoosh Slide.
[video: fade into boy and girl going down double swoosh slide.]
Adult Woman: All right.
[video: ground level panning up to group of children playing and climbing on Disc Net climber. Young girl climbs up through disc hole towards camera smiling and giggling.
[video: camera switch to young girl hanging from bar from arms and smiling at camera. Camera switch to older girl climbing up some ropes.]
[video: elevated shot of top of play set as young girl goes down double swoosh slide. Two girls hang by their arms and swing at top of double swoosh slide hand grabs to push themselves down the slide faster.]
[video: overhead shot of group of children playing on Disc Net climber. Birds eye shot above complete Dis Net climber and double swoosh slide structure while kids climb around.]
[video: camera zooms out as two children go down double swoosh slide. Fade to black]
Play Systems
Dimensions
Max Fall Height: 96" (2,43 m)
Design/CAD Files Featuring this Component
Price Range (USD)
$20K-$50K
*Prices vary. For international and exact pricing, contact your local playground consultant.
Contact Your Consultant
Overview
The Disc Net™ Climber with Double Swoosh Slide® is one of two core climbers designed exclusively for Netplex® 7- or 13-Post mainstructures. Kids will love climbing through four levels of flexible climbing discs set at opposing angles for added challenge and then sliding down our steepest double racer slide!
Features
Steel-reinforced cables are extremely durable and vandal resistant, available in black, red or tan

Latex-free rubber belting, available in black

Patented clamping system. U.S. Patent No. 9,375,609

Must attach to a Netplex 7- or 13-Post mainstructure

Slide has 12" sidewalls and longer exit area for safety

50 percent steeper than traditional slides

Double scoop integrated hood design

Slide provides the fastest ride, times two

Direct bury
ProShield® Finish
Polyethylene
Recycled Permalene®
TenderTuff™ Coating
Climbing Cables
Sensory
Proprioception
Tactile
Vestibular+
Visual
Motor Skills
Agility
Balance
Coordination
Core Body Strength
Endurance
Eye-Hand Coordination
Fine Motor
Lower Body Strength
Motor Planning
Upper Body Strength
Social/Emotional Skills
Cooperation
Imaginative Play
Social Skill Development
Learn about Developmental Benefits
Related Playground Components