Braille and Clock Panel
Model #123844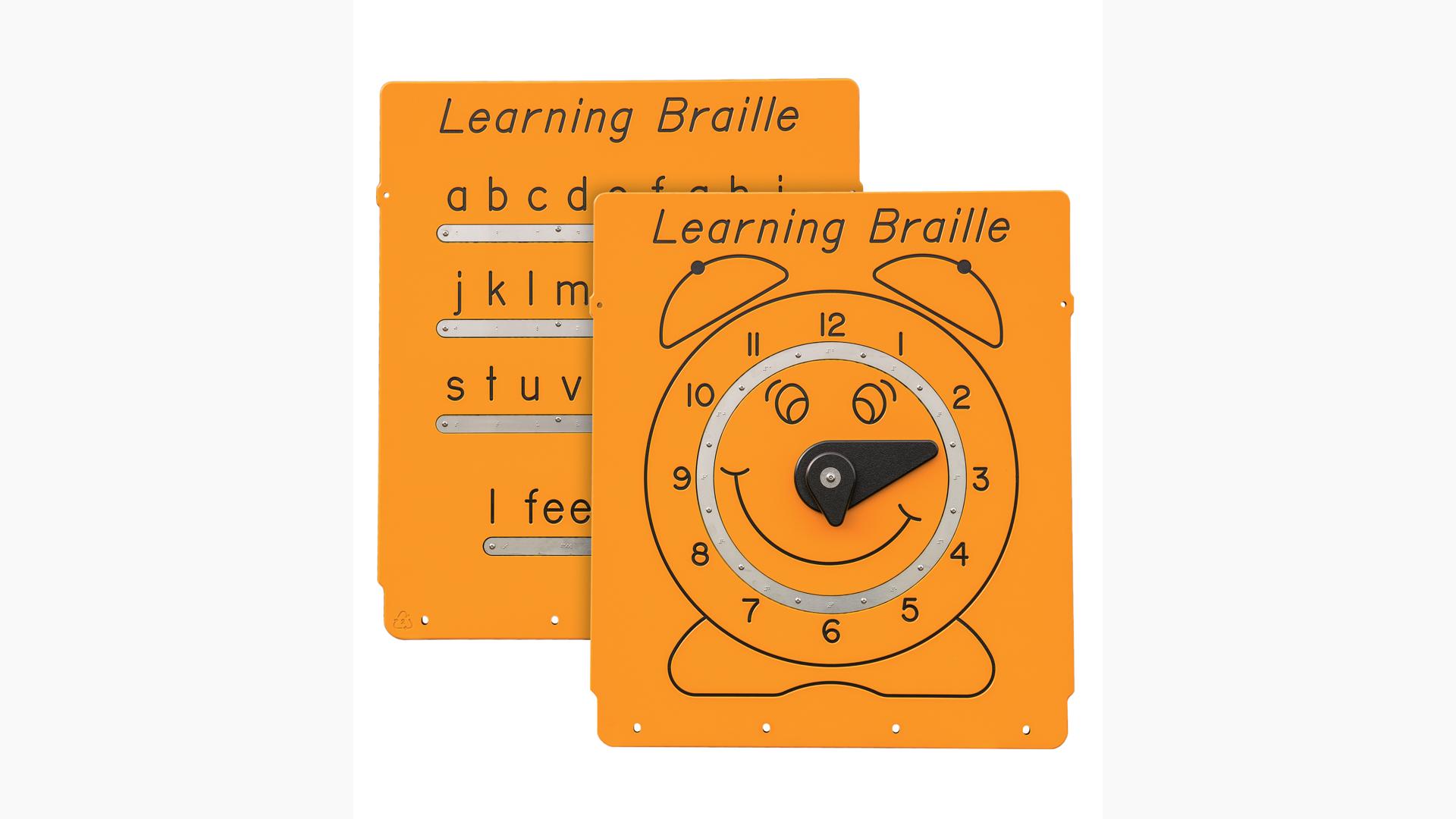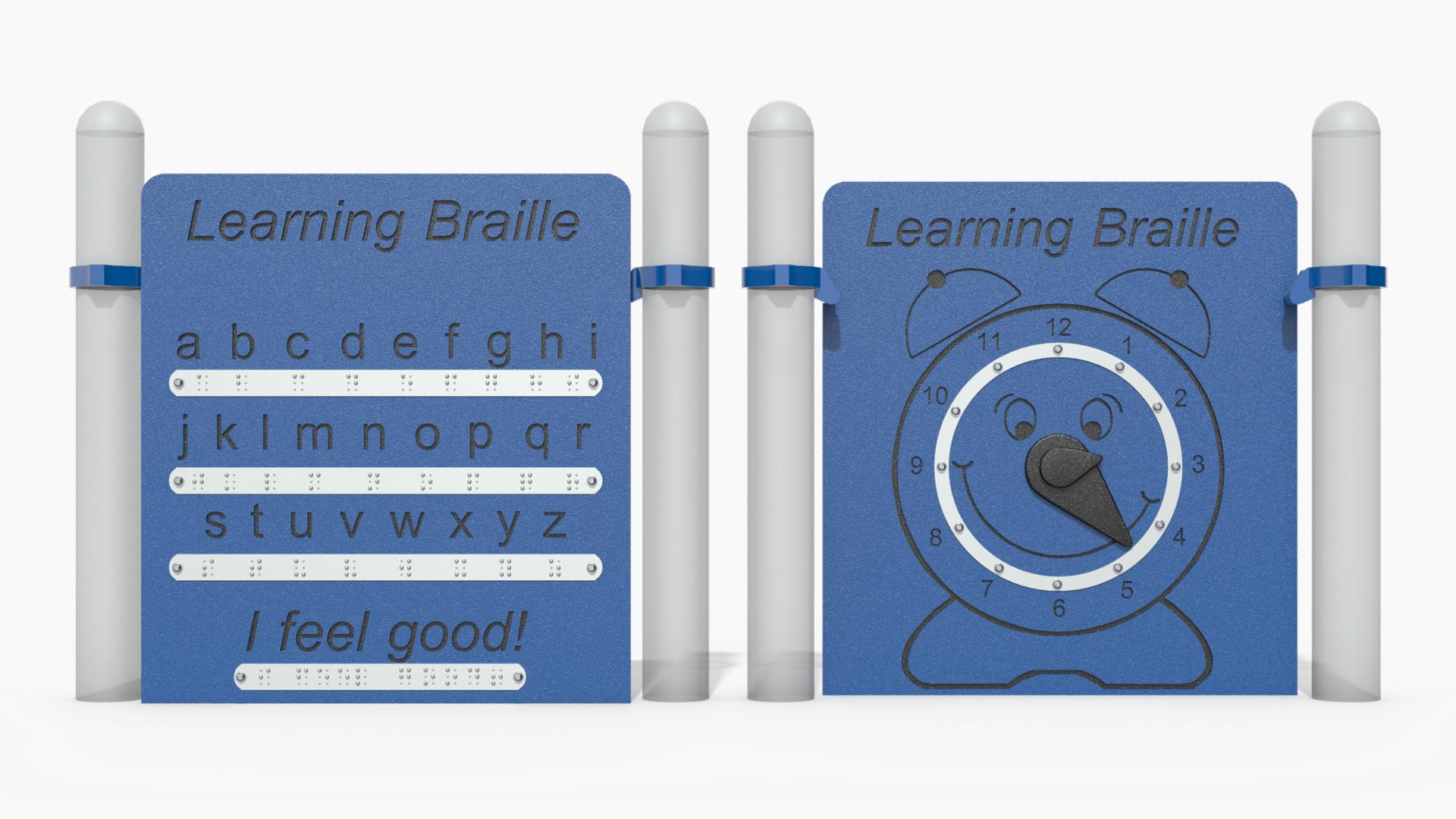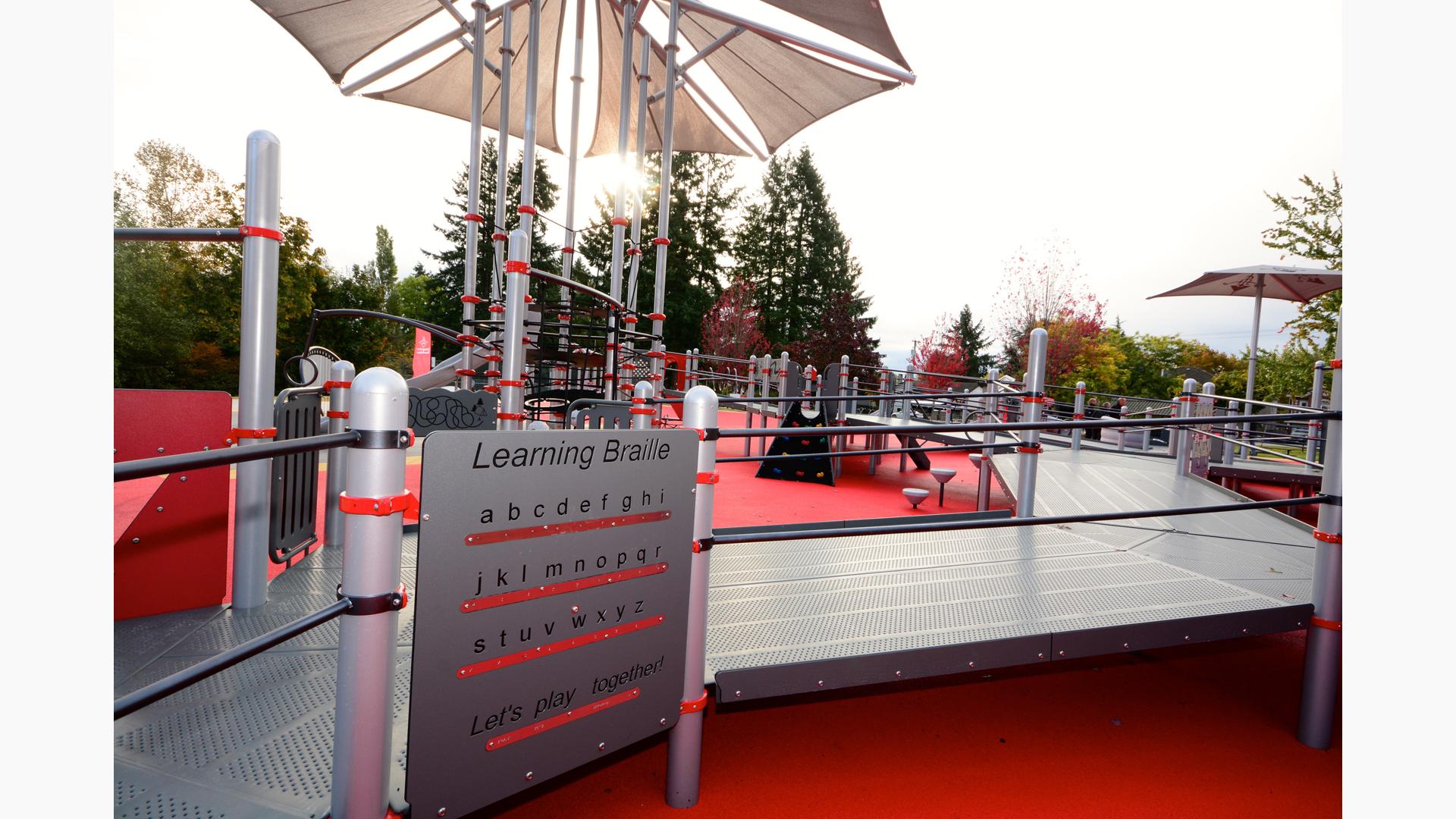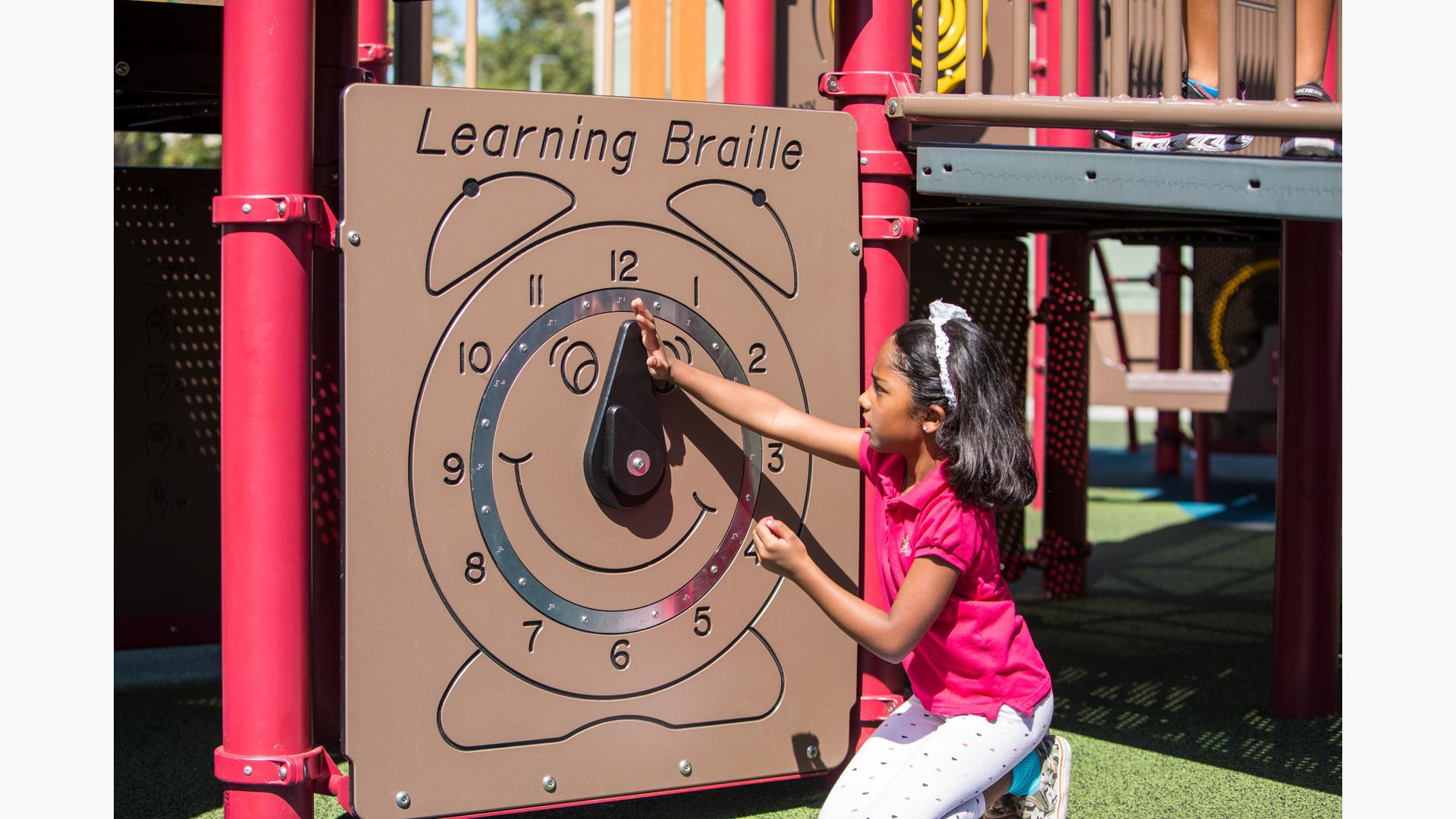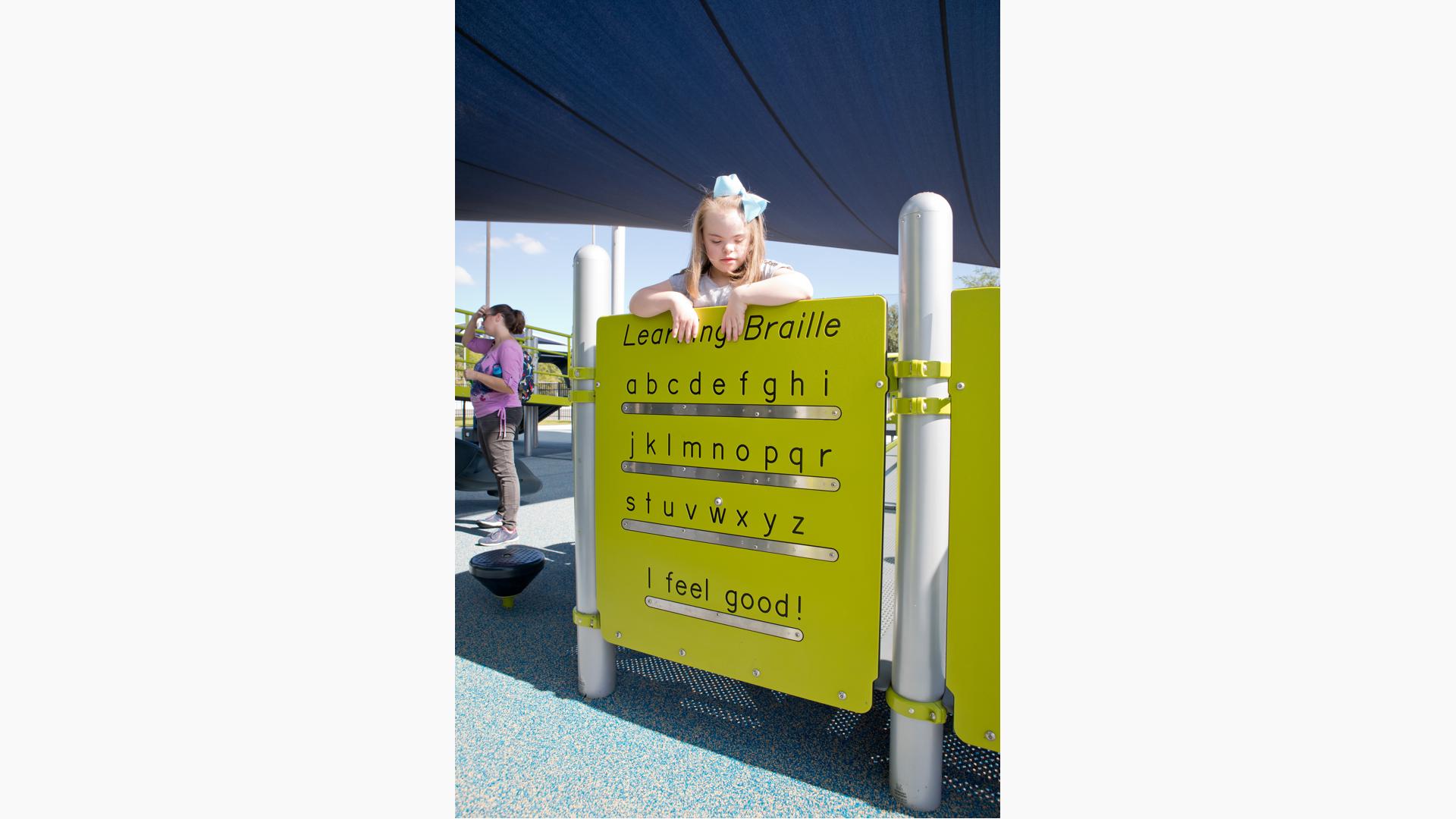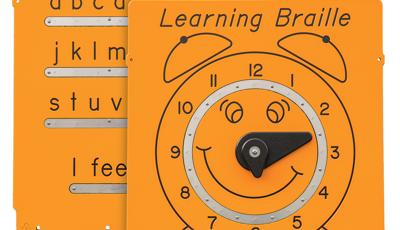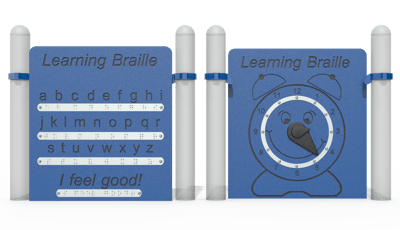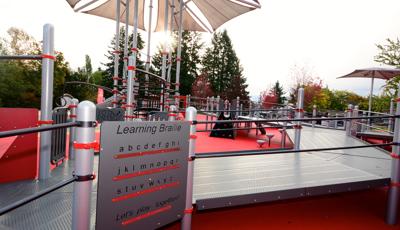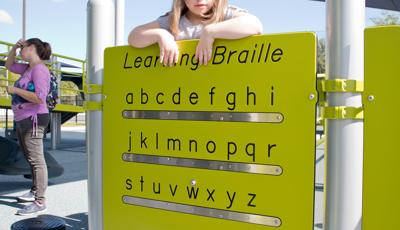 Braille and Clock Panel
Video features the PlayBooster playground Braille and Clock learning panel.
[video: scene fades into a leaning Braille and Clock play panel. The camera zooms in on the smiling face of the clock where the minute and hour hand point in different directions. Scene switches to a young boy as he walks up to the panel. He grabs the minute hand and begins to spin it around pointing it to different times on the clock. The camera switches to a side view of the boy as he spins the clock hands on the panel. The boy talks to someone off camera.]
Boy: I know.
[video: the camera focuses on the boy's eyes as they dart around the panel. Camera switches to a ground view up at the boy as he spins the minute hand to the number seven.]
Boy: Seven, where's seven? Seven.
[video: another boy runs up next to the younger boy to help him understand the clock on the panel.]
Boy 2: No, no dude this is the hour.
[video: scene switches to a back view of a boy as he points to the numbers on the panel. Scene fades to black.]
Design/CAD Files Featuring this Component
Price Range (USD)
$0K-$5K
*Prices vary. For international and exact pricing, contact your local playground consultant.
Contact Your Consultant
Overview
The PlayBooster® Braille and Clock Panel provides excellent learning opportunities on the playground. Fun for one or more kids and promotes learning and collaborative play.
Features
Alternate side features Braille alphabet
Braille numbers and letters protrude from stainless steel bands
Clock has moveable hands with Braille numbers
ProShield® Finish
Recycled Permalene®
Sensory
Proprioception
Tactile
Visual
Motor Skills
Eye-Hand Coordination
Fine Motor
Motor Planning
Cognitive Skills
Problem Solving
Strategic Thinking
Social/Emotional Skills
Cooperation
Imaginative Play
Social Skill Development
Learn about Developmental Benefits
Related Playground Components