Bow Ladder®
Model #156463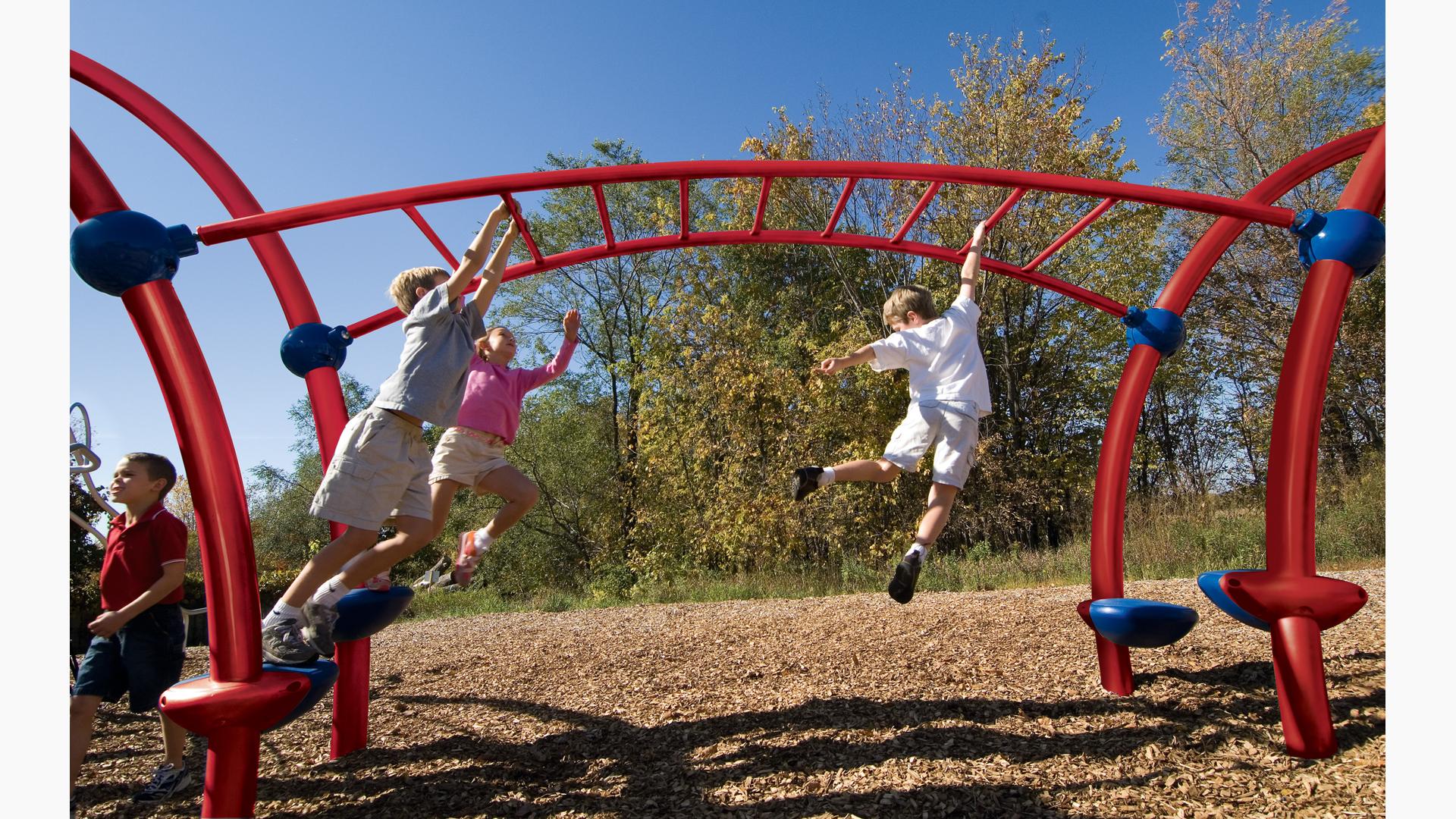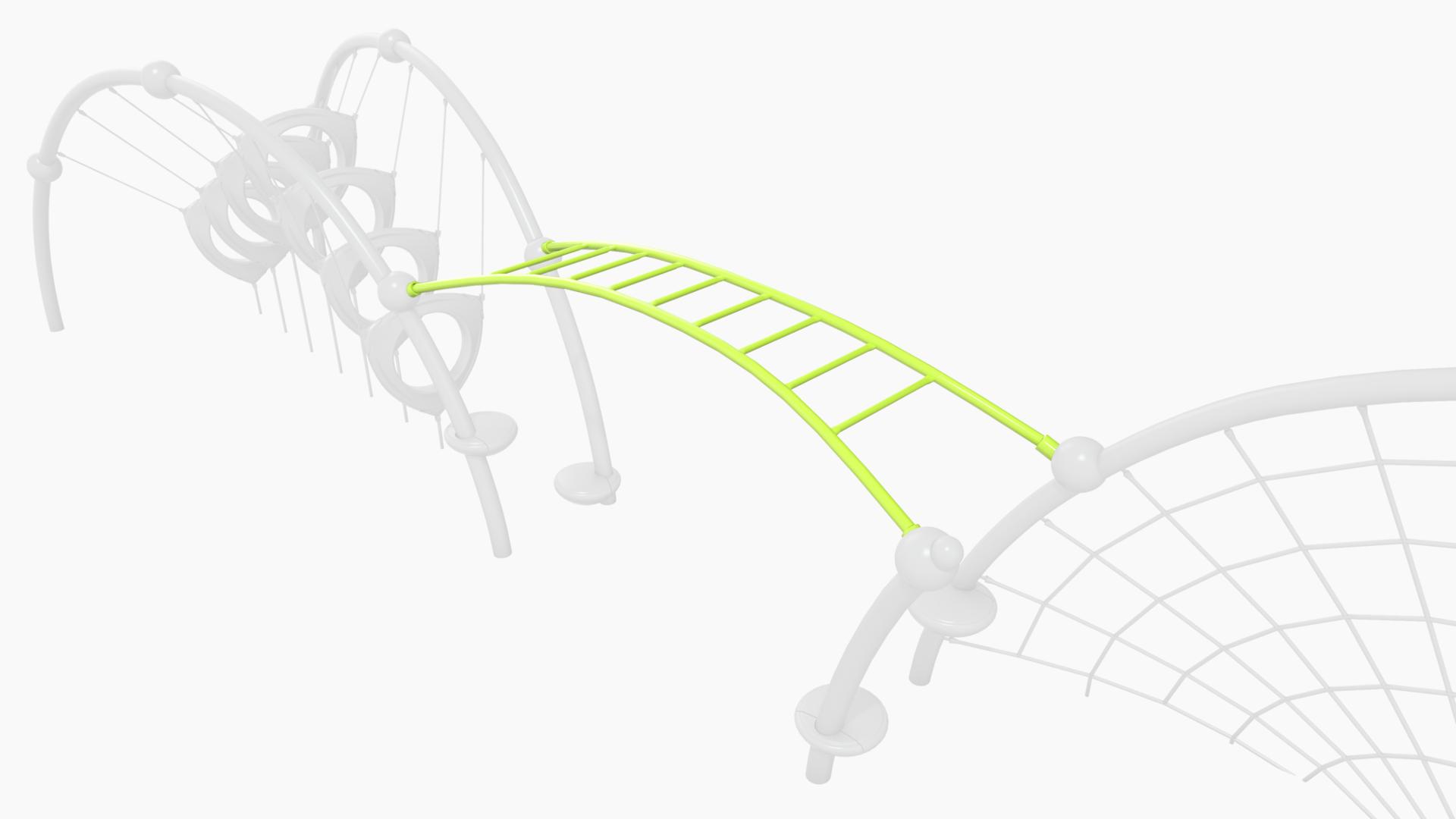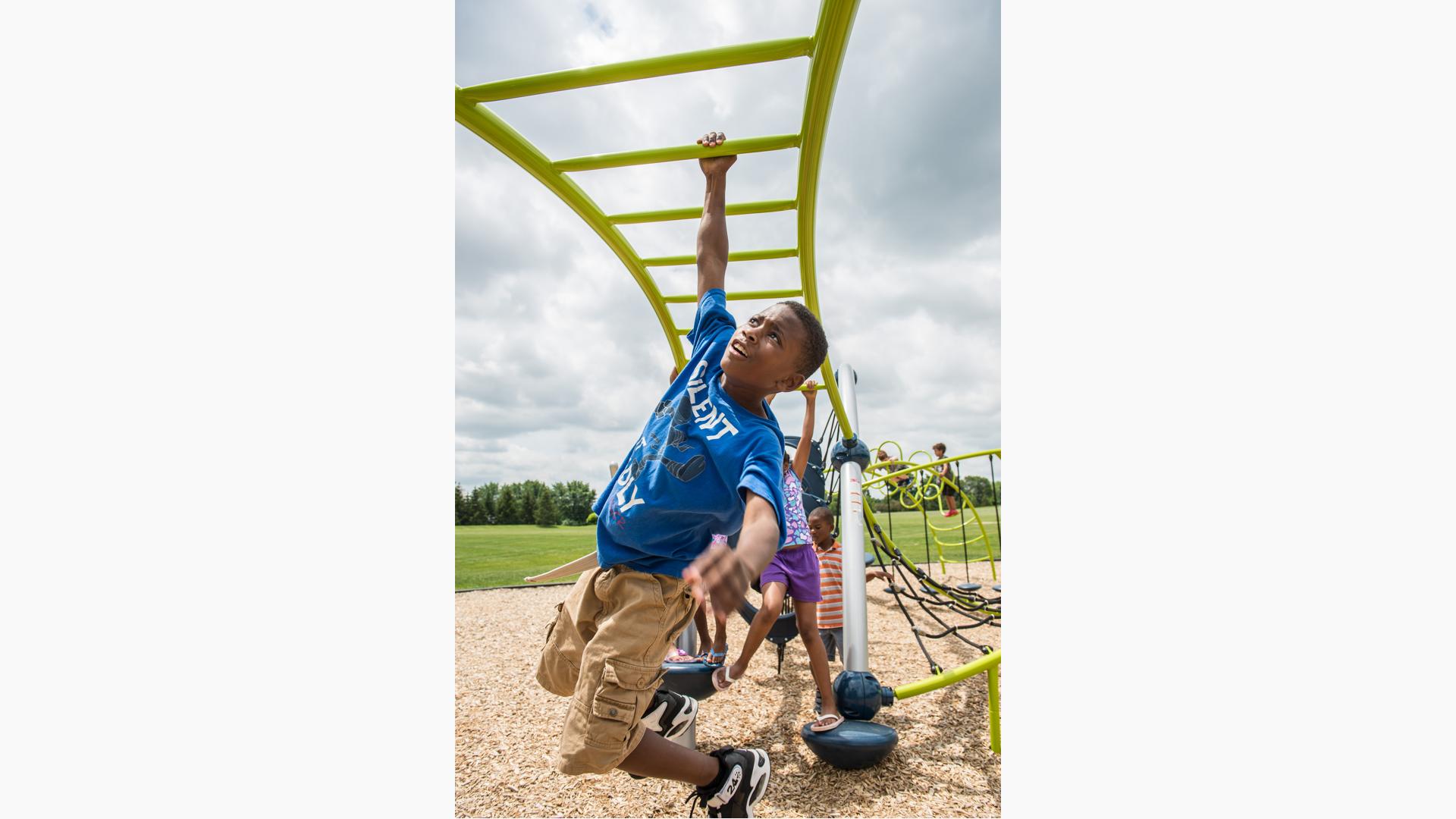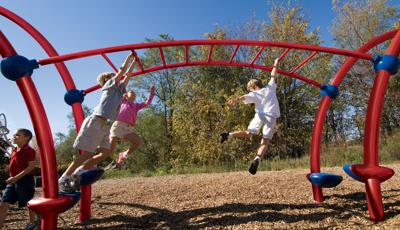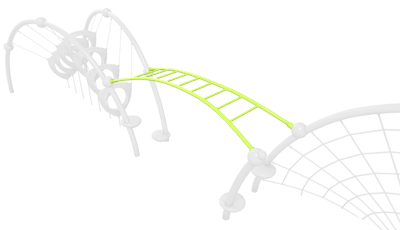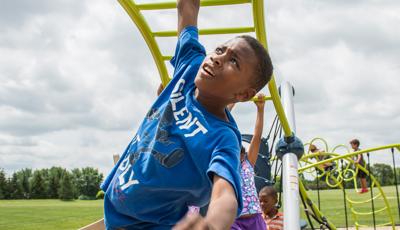 Bow Ladder®
This video features children playing on the Evos horizontal Bow Ladder.
[video: the camera zooms out from sun peeking through the nearby trees. With a ground view up to the middle of the Bow Ladder monkey bar set. A young girl jumps to grab the middle rungs of the monkey bars and swings from one to the other. Camera switches to as side back view of the young girl swinging away from camera across the ladder. Scene switches to camera ground view up of a young girl as she swings rung to rung. Scene switches to the camera placed behind young girl as she scoots her way little by little away from the camera holding on to the outer support bars of the ladder. Camera switches to a close-up side pan across the bars of the Bow Ladder. Scene switches to a front view of a young girl jumping from the monkey bar landing step. She grabs onto a ladder rung and swings back and forth a few times. Camera slowly zooms into girl's hands as she makes her way across ladder rungs.]
Young girl: My hands are getting slippery.
[video: scene fades to black.]
Play Systems
Dimensions
Max Fall Height: 82" (2,08 m)
Design/CAD Files Featuring this Component
Price Range (USD)
$0K-$5K
*Prices vary. For international and exact pricing, contact your local playground consultant.
Contact Your Consultant
Overview
With the Evos® Bow Ladder®, kids use the curved overhead event to increase coordination. It's a fun and challenging way to move across your Evos structure. Hand-over-hand activity.
Features
Builds upper-body strength
Challenges kids of all ages
Durable steel construction
ProShield® Finish
Polyethylene
Sensory
Proprioception
Tactile
Vestibular
Motor Skills
Coordination
Core Body Strength
Motor Planning
Upper Body Strength
Social/Emotional Skills
Cooperation
Social Skill Development
Learn about Developmental Benefits
Related Playground Components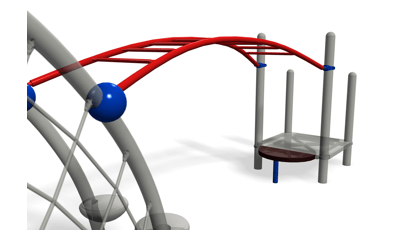 Age Ranges:

5 to 12 years

Price Range (USD):

$0K-$5K
Age Ranges:

5 to 12 years

Price Range (USD):

$0K-$5K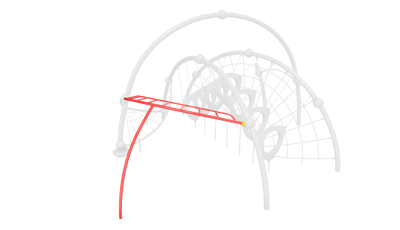 Age Ranges:

5 to 12 years

Price Range (USD):

$0K-$5K