Belt-Zone™ Climber
Model #179222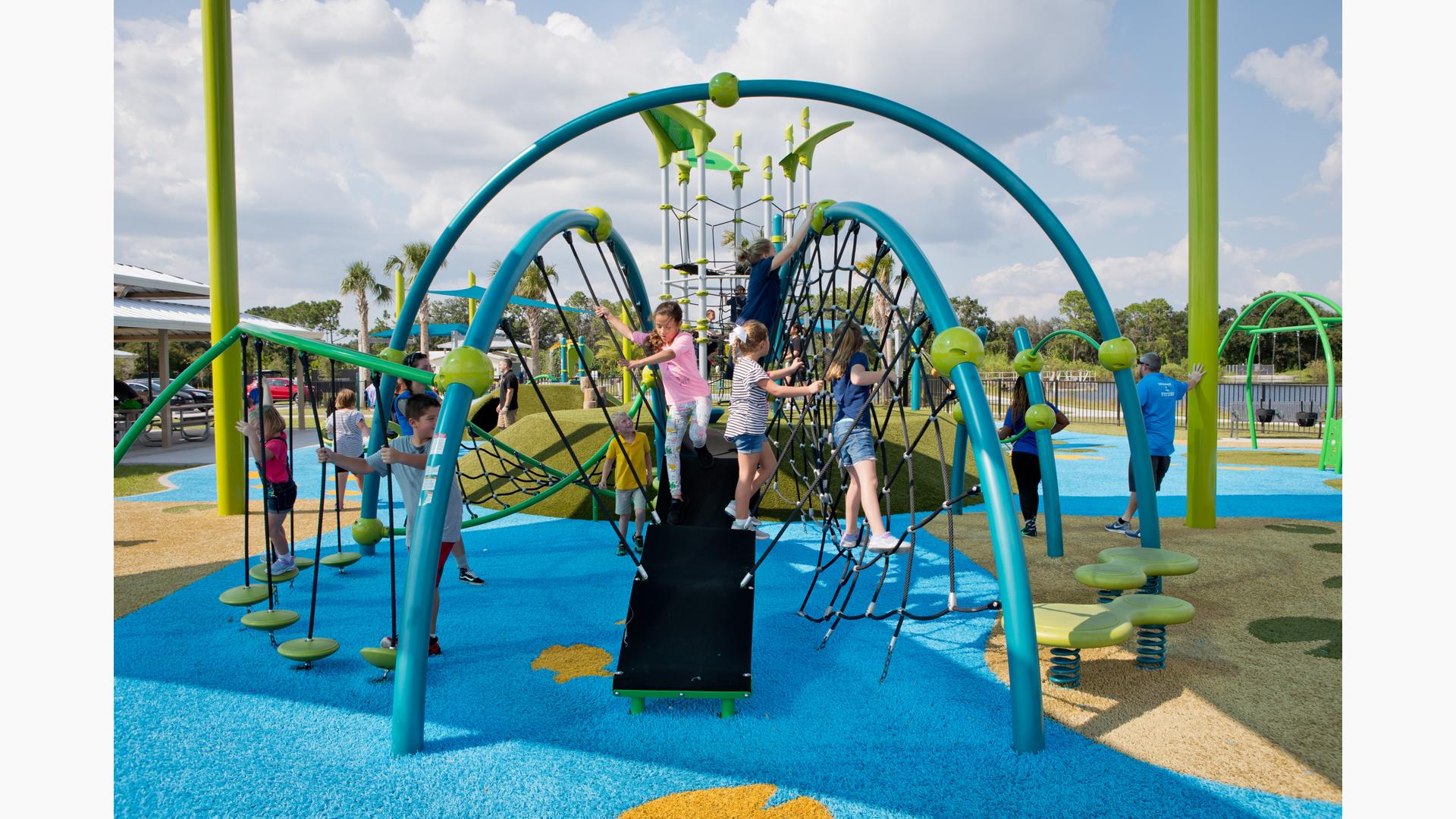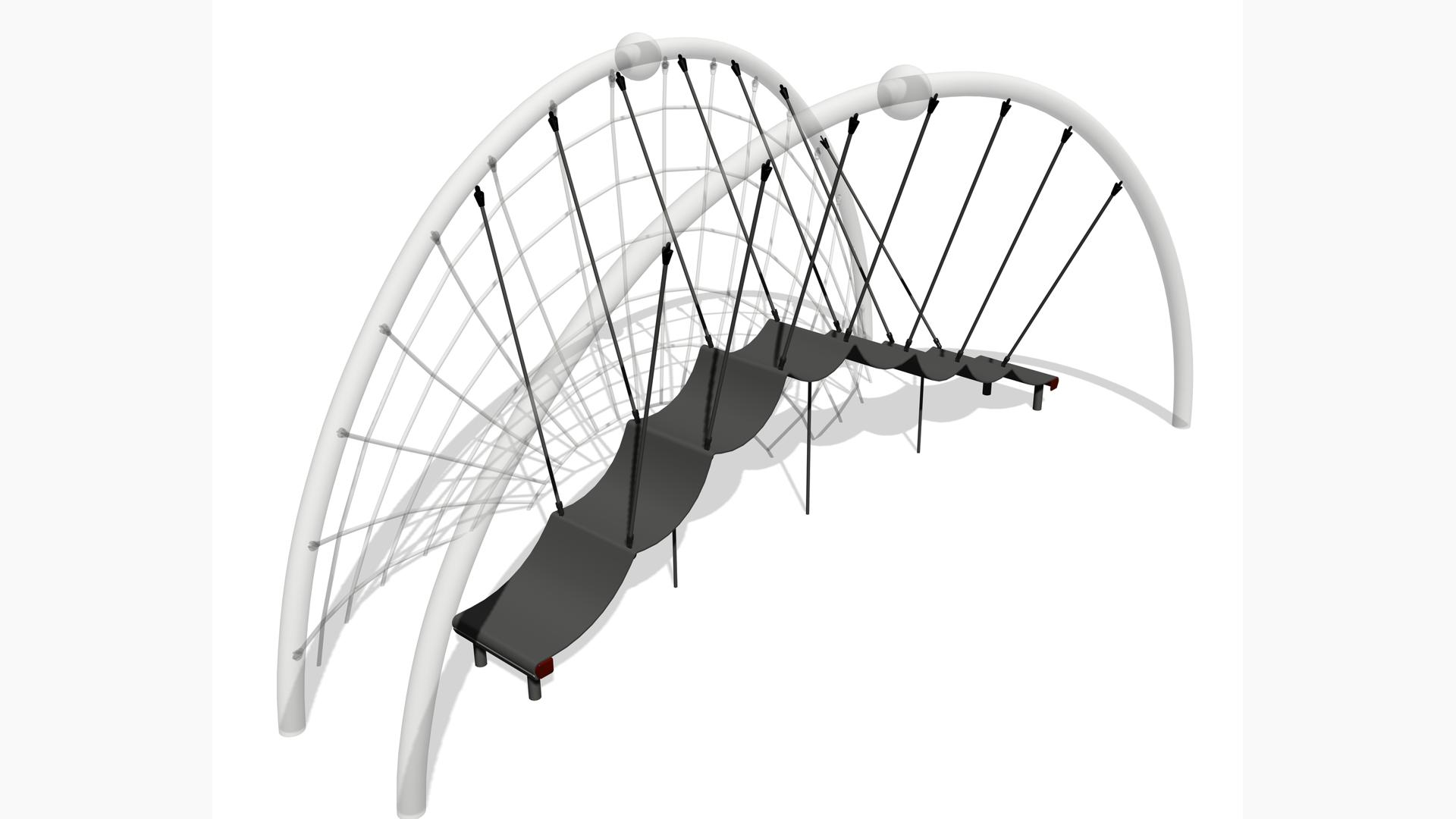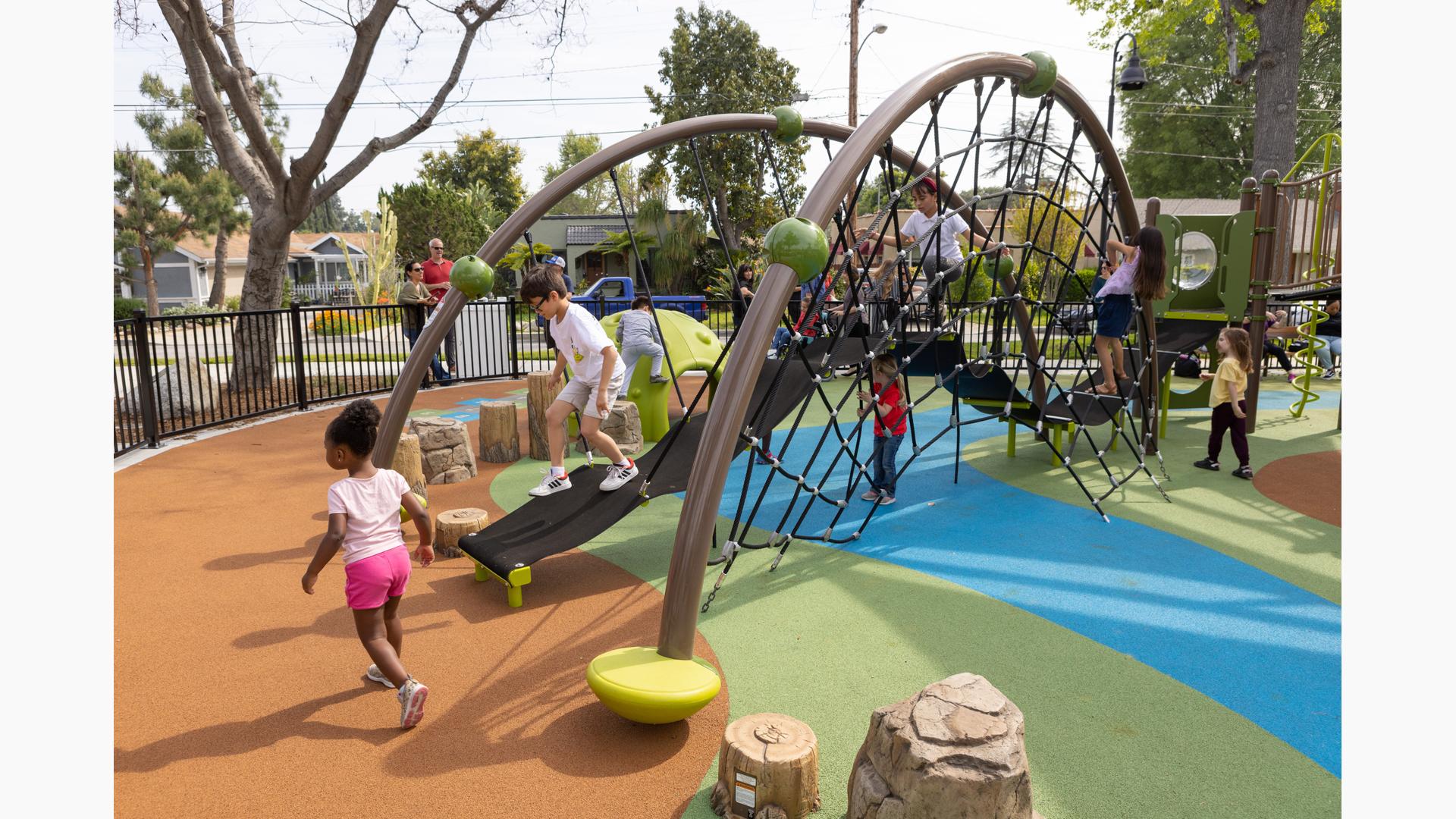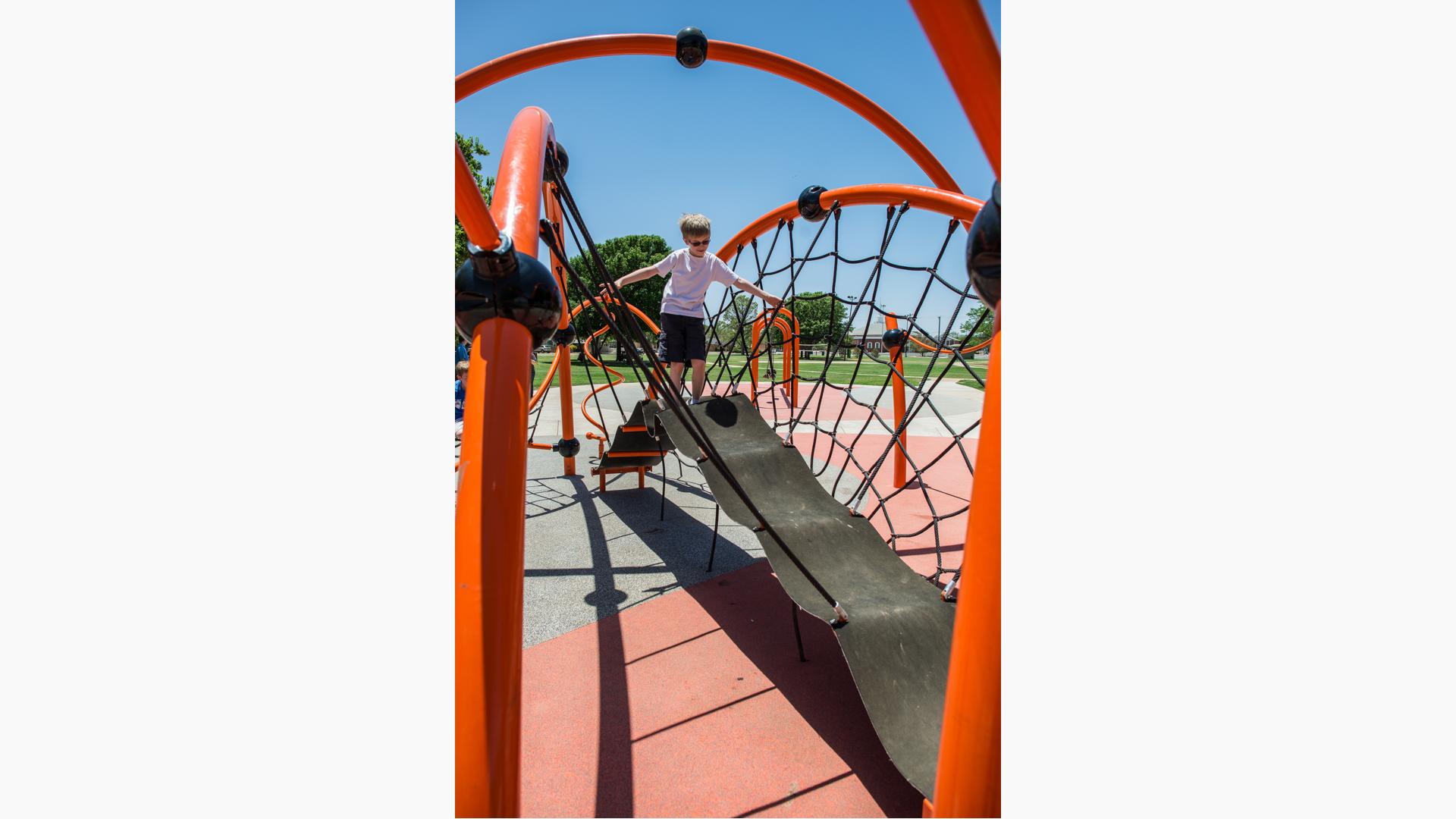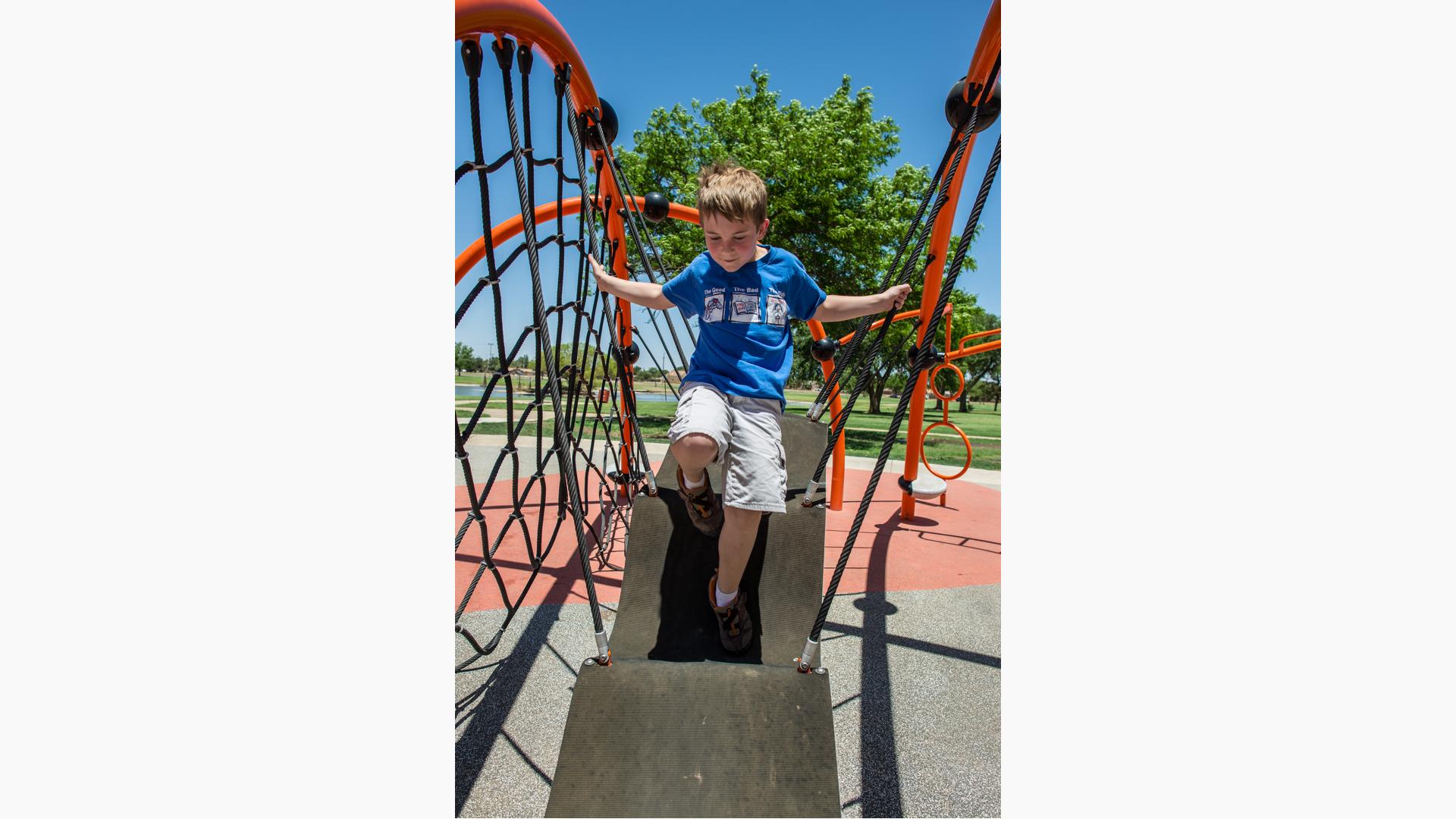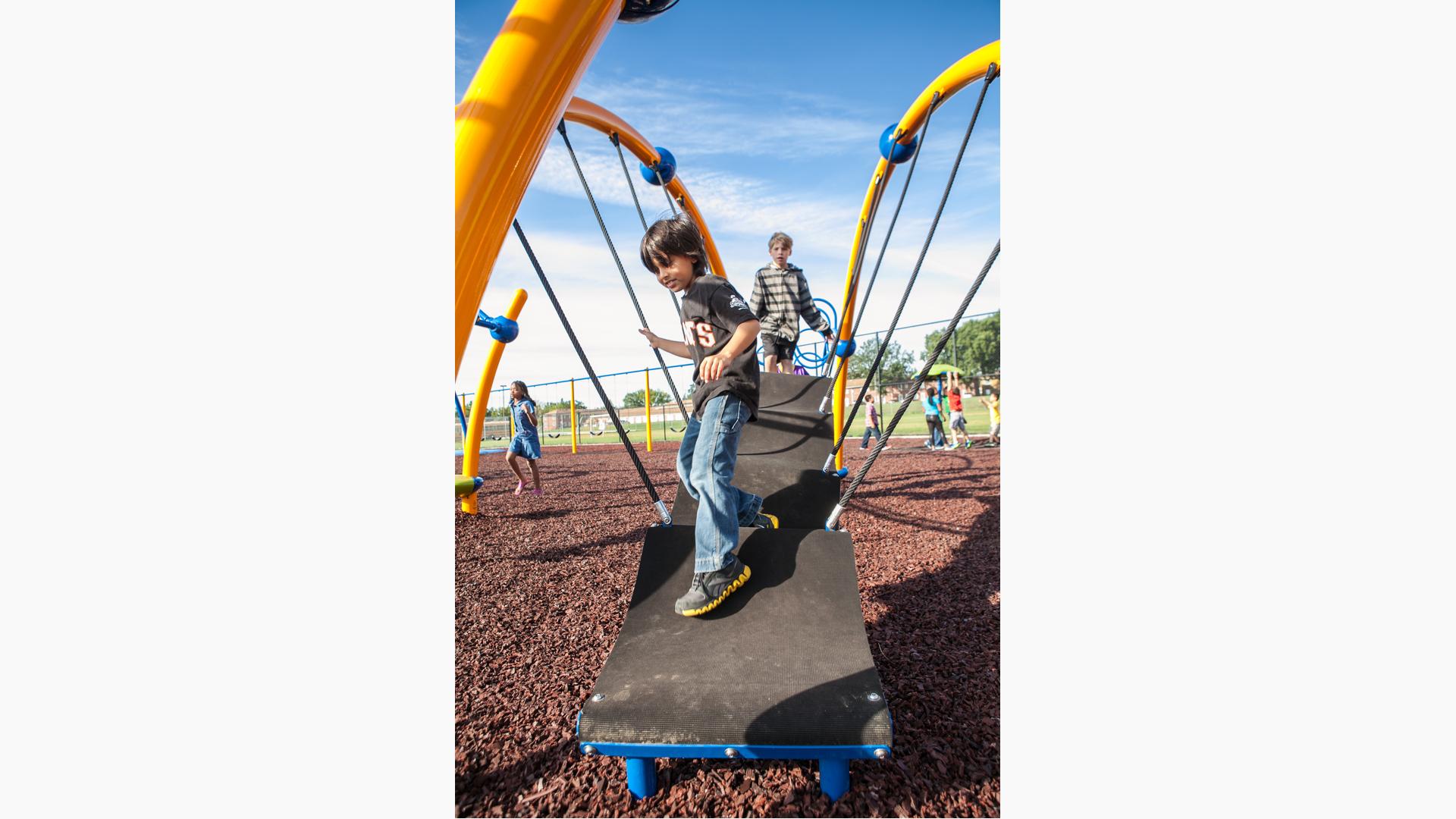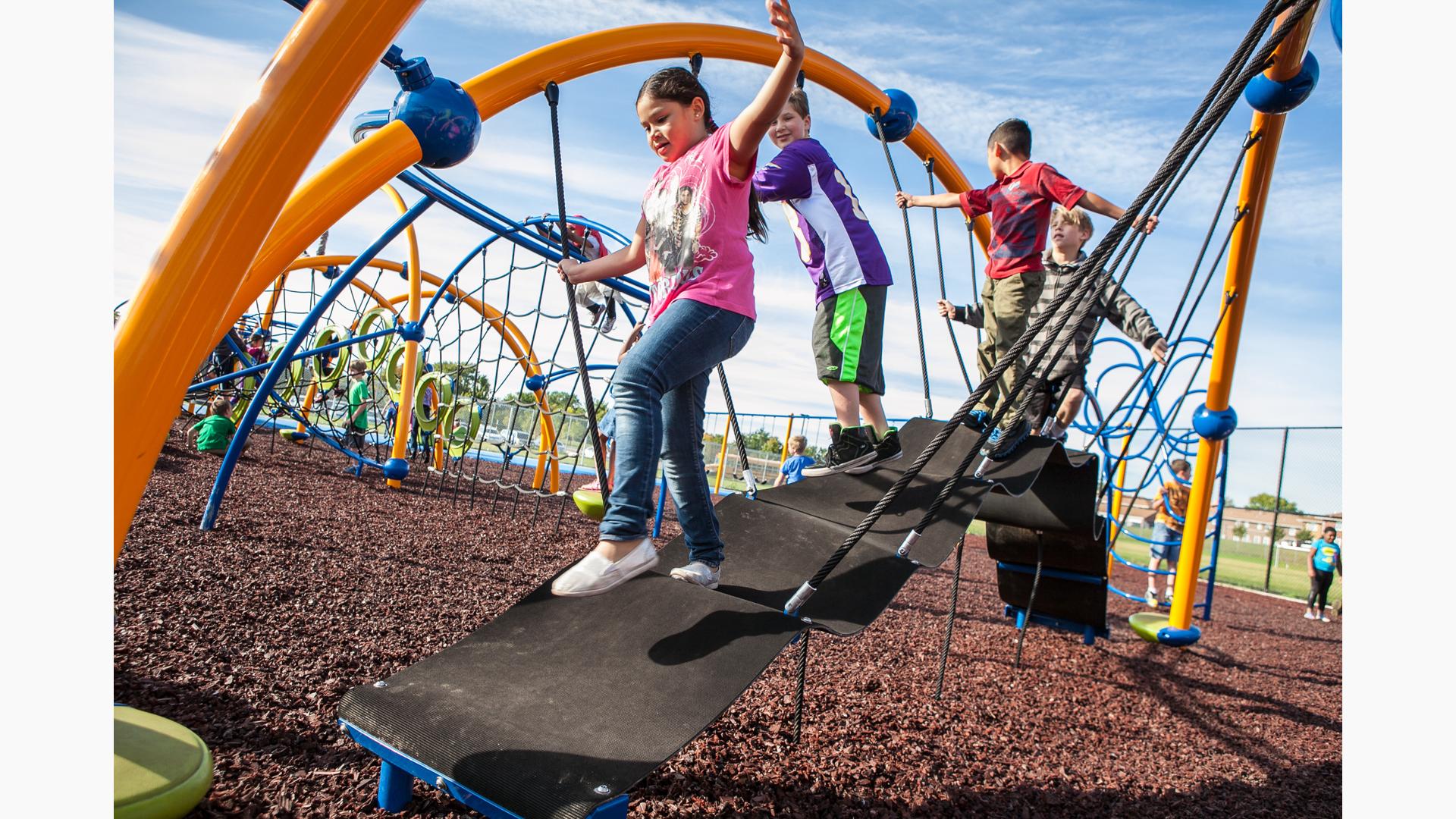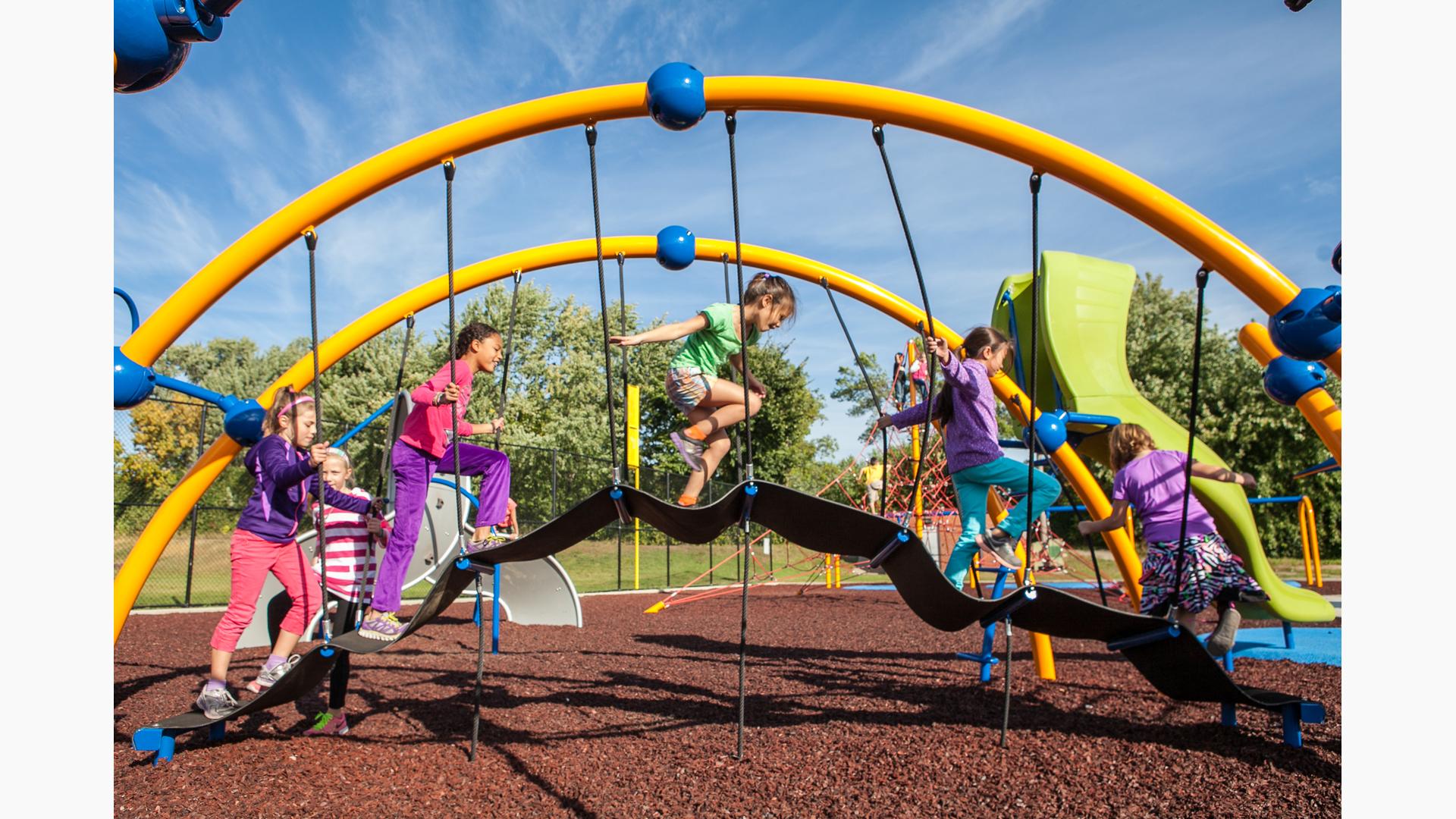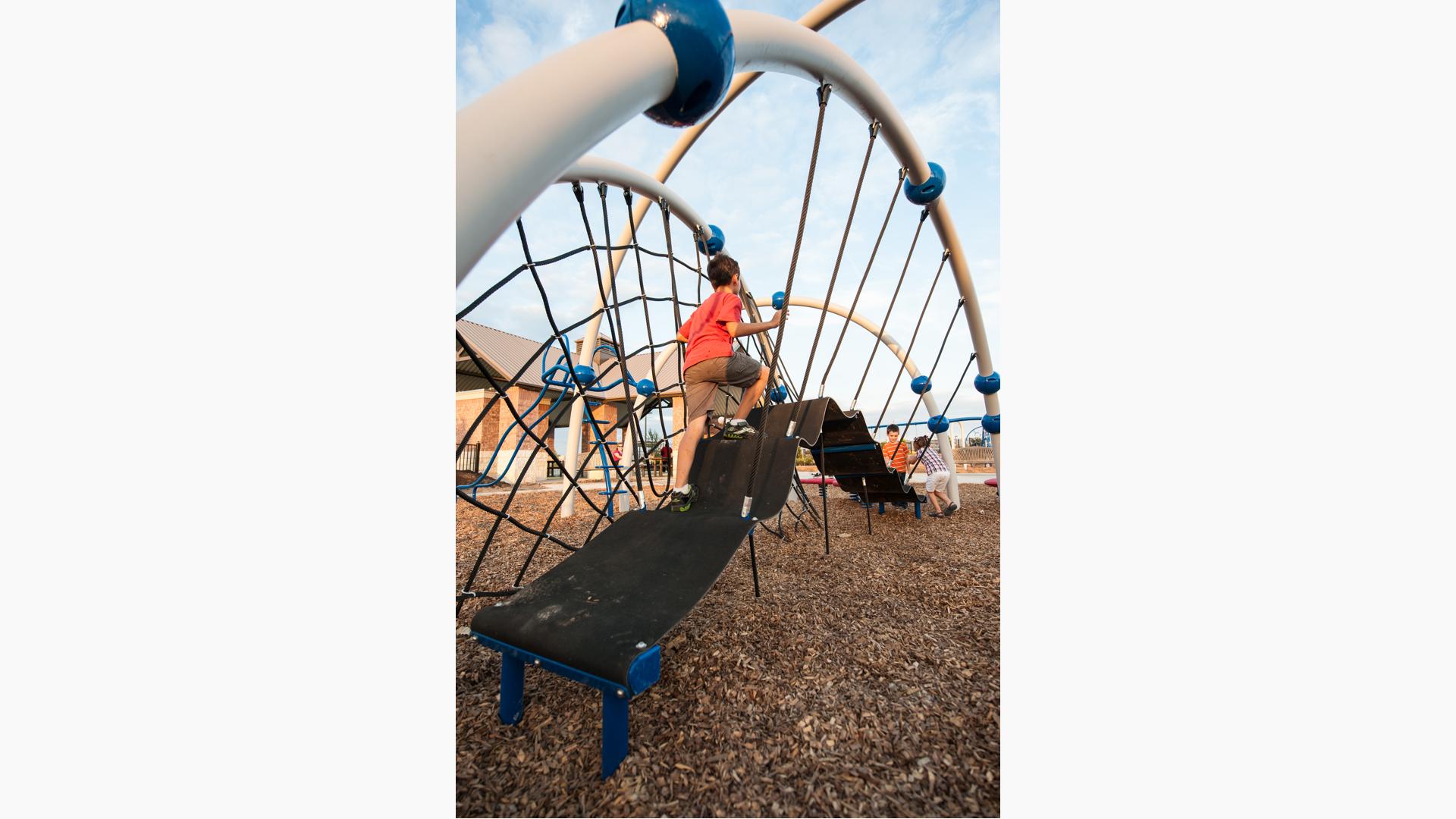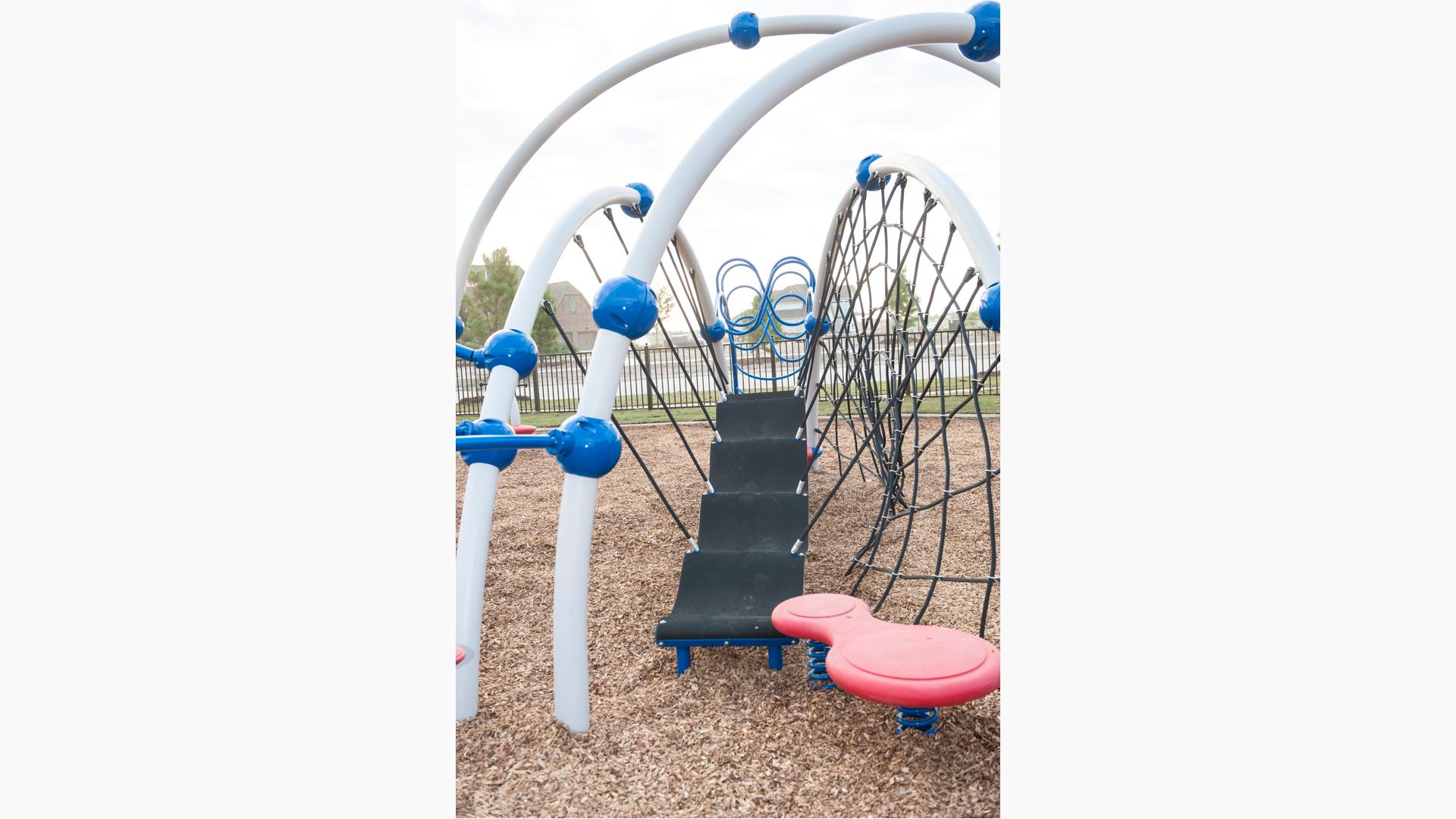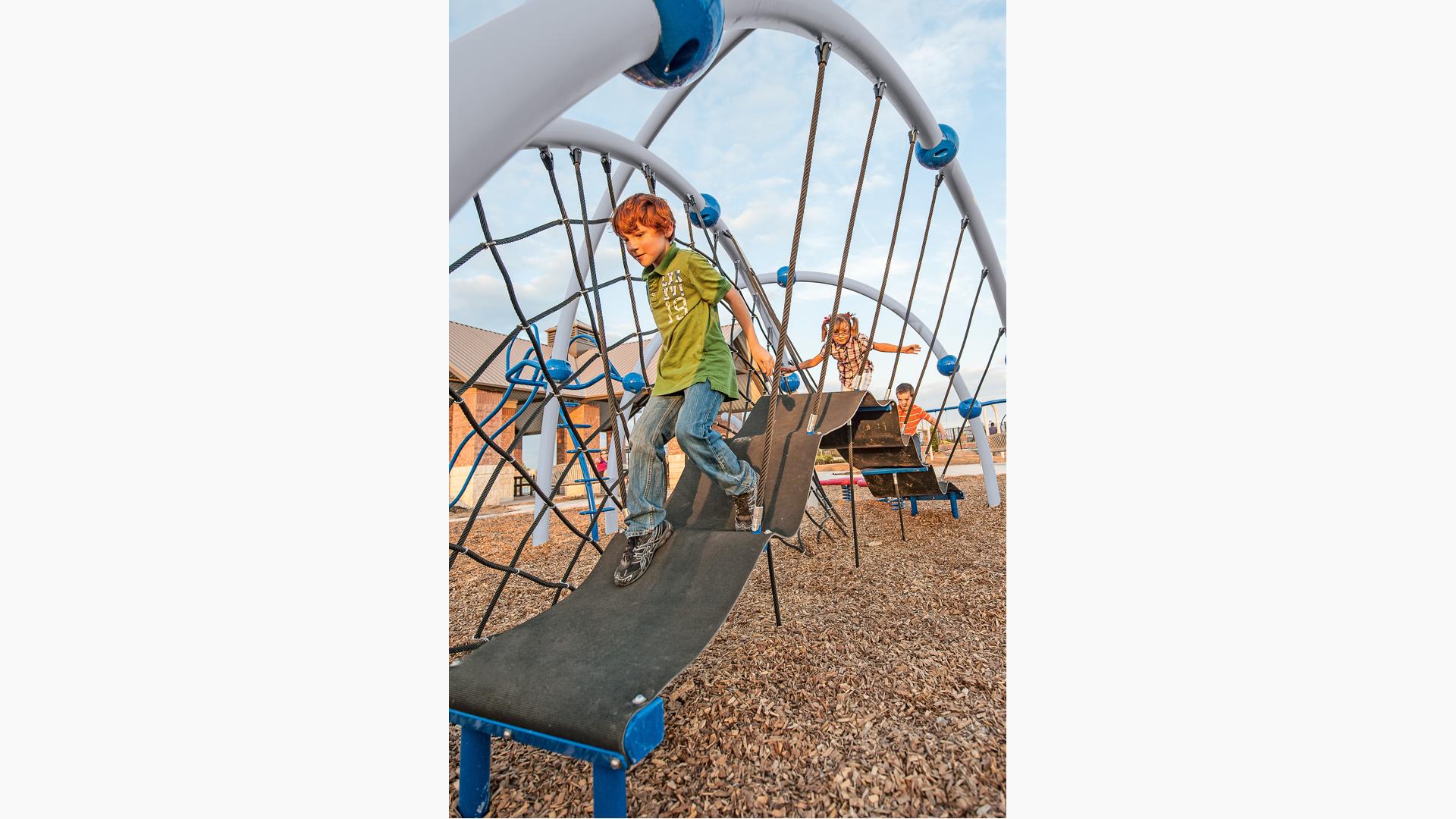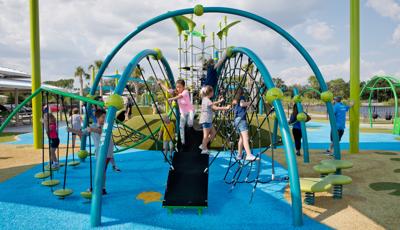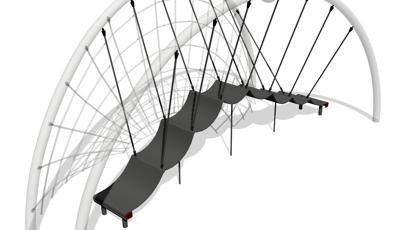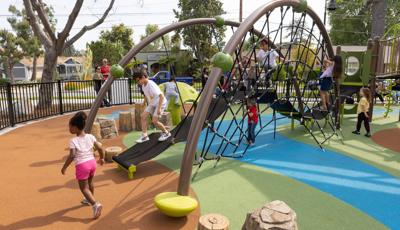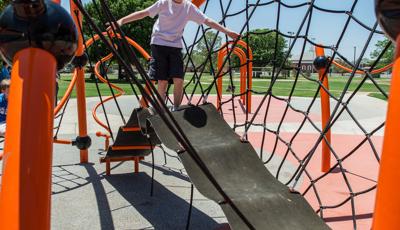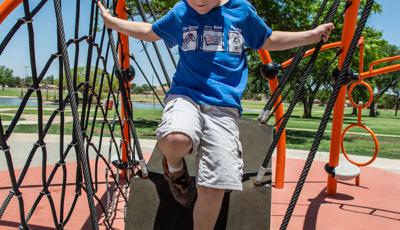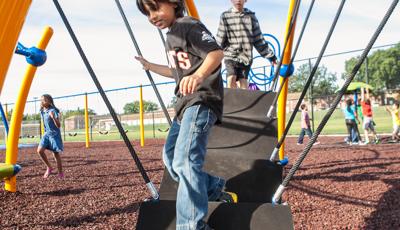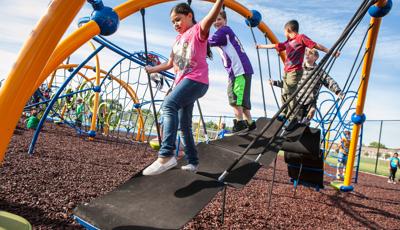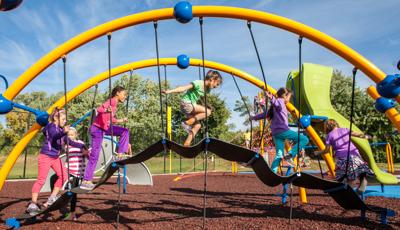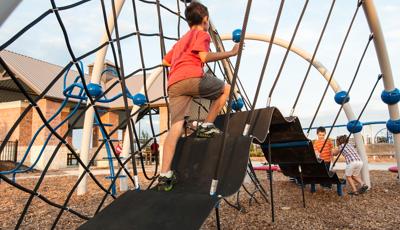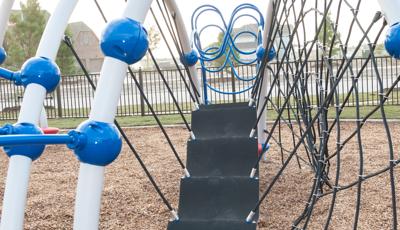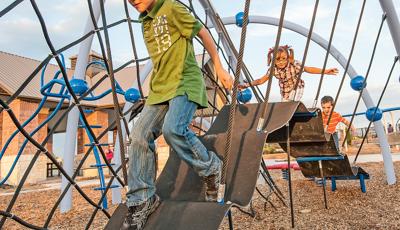 Belt-Zone™ Climber
This video features children playing on the Evos Belt-Zone climbing bridge.
[video: fade in to ground level view up at a young girl swinging her body back and forth to make the belt bridge sway. She stops when another girl approaches the bottom of the belt bridge. Young girl steps up on belt bridge as another girl descends. A young girl in a dress holds on to bridge support rope as a girl and boy squeeze behind her to continue on the belt bridge.]
[video: camera switches to a top down view of the top of the climbing bridge as three young girls walk up the bridge one by one. The camera wiggles as the bridge moves. Camera switches to a ground level view of three children one by one making their way up and over the belt bridge. Children scream in the background as they play. Camera close-up of bridge belt material as young boy and girl's feet walk across it. Camera switches to side view of the Belt-Zone bridge. Young girl supports herself on ropes as she walks across the bridge. Two girls meet face to face in the middle of the bridge.]
[video: camera switches to ground view looking up as a boy lifts his leg up onto the beginning of the belted bridge. Camera switches to an elevated diagonal view of the Belt-Zone bridge as a line of children one by one walk across the bridge.
Elevated front view of the Belt-Zone climbing bridge. A young girl makes her way across the belt bridge climbing away from the camera. A young boy climbs towards the camera on the opposite side of the bridge.]
Play Systems
Dimensions
Max Fall Height: 45" (1,14 m)
Design/CAD Files Featuring this Component
Price Range (USD)
$10K-$15K
*Prices vary. For international and exact pricing, contact your local playground consultant.
Contact Your Consultant
Overview
The Evos® Belt-Zone™ Climber offers an alternative design option for creating an Evos with 2 or more arch mainstructures. The Belt-Zone Climber will allow children's imaginations to soar! This unique, suspended climber creates a wiggly, fun and wavy adventure through the Evos playstructure.
Features
Cable and belt available in black, red and tan

Connects to any 2-or-more-arch Mainstructure
Flexible belt constructed from extra-thick, textured, polyester reinforced rubber (black only)
Support beam and footers available in your choice of ProShield® colors
Tightly woven, polyester-wrapped, six-stranded, galvanized-steel cable supports belt and creates barrier and hand support
Use the Belt-Zone Climber or O-Zone Climber to begin building an Evos playsystem
ProShield® Finish
Climbing Cables
Sensory
Proprioception
Tactile
Vestibular+
Motor Skills
Balance
Coordination
Core Body Strength
Flexibility
Motor Planning
Social/Emotional Skills
Cooperation
Imaginative Play
Social Skill Development
Learn about Developmental Benefits
Related Playground Components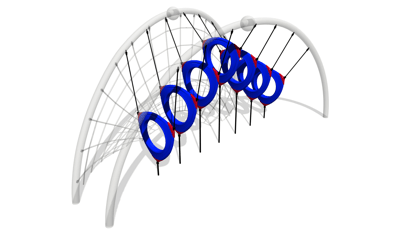 Age Ranges:

5 to 12 years

Price Range (USD):

$10K-$15K
Age Ranges:

5 to 12 years

Price Range (USD):

$0K-$5K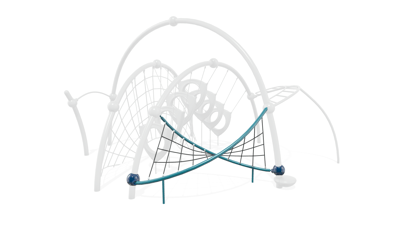 Age Ranges:

5 to 12 years

Price Range (USD):

$5K-$10K