Offset Crawl Tunnel 8" Offset
Model #119930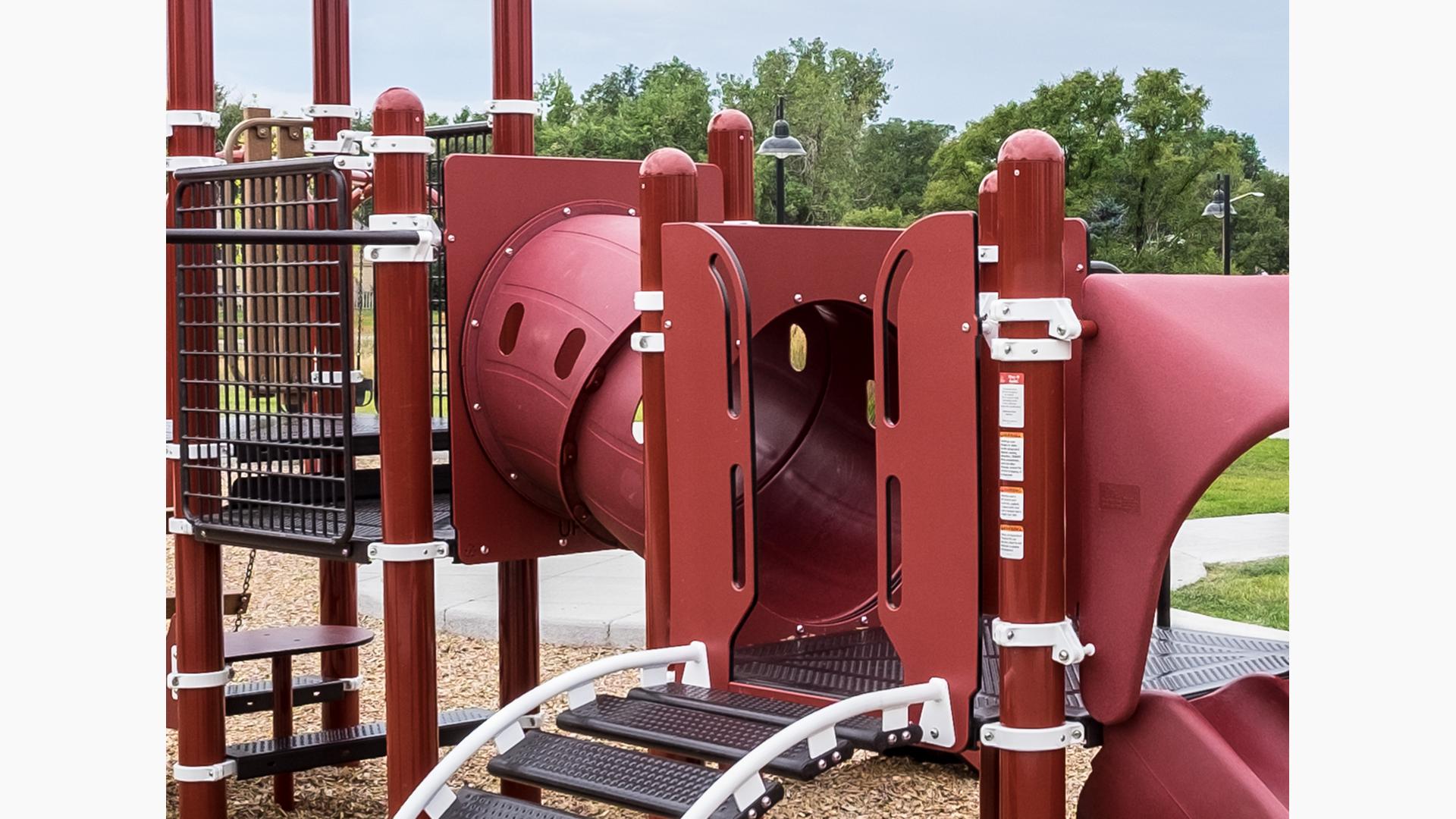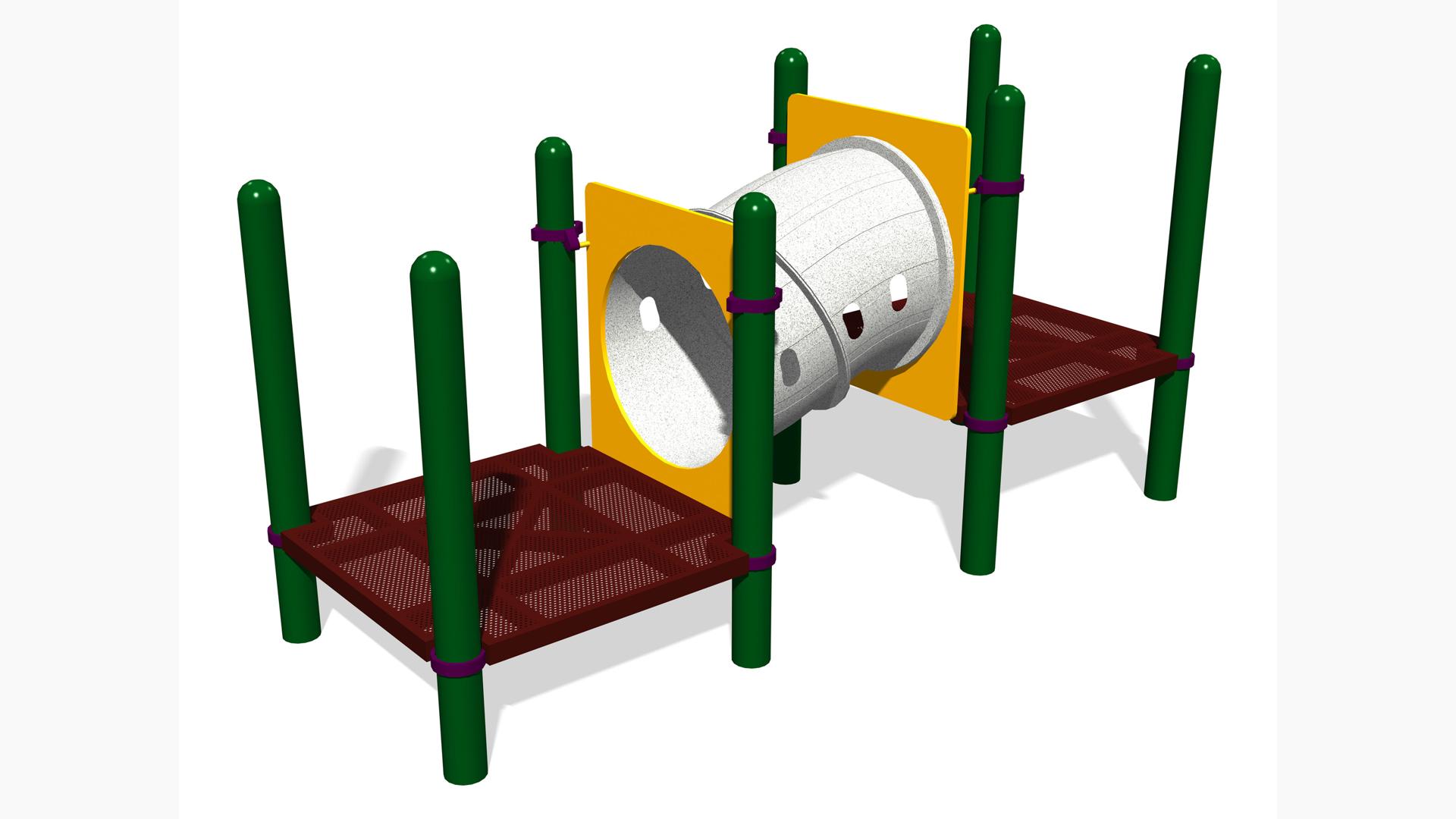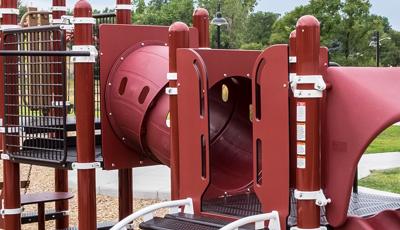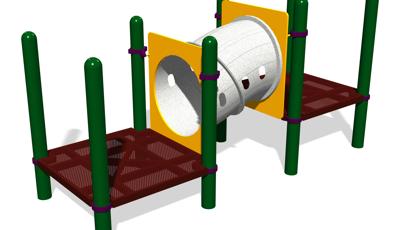 Offset Crawl Tunnel
Video features the PlayBooster playground Offset Crawl Tunnel.
[video: scene fades into a top down view of an Offset Crawl Tunnel on a PlayBooster playground. Children climb through and up the slightly inclined crawl tunnel. Camera switches to a view down the tunnel as a boy climbs up through. His shoes squeak and slide as he steps past the hand and foot grips inside the tunnel. Camera switches to a view across the playground decking at the lower end of the tunnel. A boy crouches down and enters the tunnel. A line of children follows him through the tunnel.]
Girl: Oh brother.
[video: the children giggle as they climb through the tunnel. Camera zooms in closer with a view up through the tunnel as the children continue to climb up and through the tunnel. Scene switches to a full side view of the Offset Crawl Tunnel as children crawl through. Scene fades into a view of the top playground deck as children exit the tunnel.]
Boy off camera: Little hard time stopping here.
[video: scene fades to black as the camera zooms in on the exit of the tunnel as a young girl climbs to the top.]
Play Systems
Dimensions
Max Fall Height: Equals deck height
Design/CAD Files Featuring this Component
Price Range (USD)
$0K-$5K
*Prices vary. For international and exact pricing, contact your local playground consultant.
Contact Your Consultant
Overview
The PlayBooster® Offset Crawl Tunnel connects different deck heights and offers fun challenge for kids of all ages.
Features
30"-diameter slanted tunnel accommodates kids of all sizes
Footholds available on 24" offset tunnel
Joins two decks with an 8", 16", or 24" height difference
ProShield® Finish
Polyethylene
Recycled Permalene®
Sensory
Proprioception
Tactile
Vestibular+
Motor Skills
Agility
Coordination
Core Body Strength
Lower Body Strength
Motor Planning
Upper Body Strength
Social/Emotional Skills
Cooperation
Imaginative Play
Social Skill Development
Learn about Developmental Benefits
Related Playground Components