If you're looking for our best resources on trends affecting the playground industry, you've come to the right place. We hope these whitepapers will generate discussion about the importance of outdoor play, physical activity and playgrounds, and serve as a reference during future playground projects. Download your copies below.
Balancing Safety & Challenge in Playground Design
Playgrounds are a place where children can learn and grow through exploration and social interaction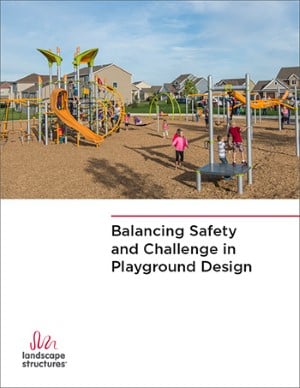 . However, that development can't take place without age and developmentally appropriate challenges. Parental concern along with standards that have decreased design freedom are contributors to the lack of challenging opportunities in today's play equipment. Finding a balance between challenge and safety is important to childhood development, and society can help determine a healthy median.
The Importance of Outdoor Play & Physical Activity During School Hours
Both outdoor physical activity and indoor classroom time are important for kids'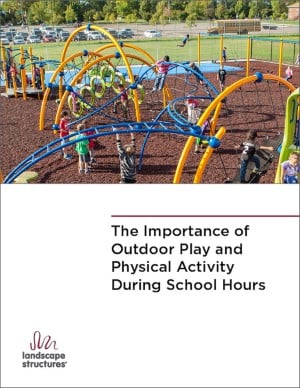 growth and development. School provides students with the education they need to have a successful career, and physical activity gives them a chance to stay healthy. Unfortunately, not all kids get their daily 60 minutes outside. School is a place where kids can supplement the lack of physical activity they get at home, and help kids become smarter, healthier and stronger.