Landscape Structures is committed to working with organizations that help us further our mission of improving the lives of children through play.
Federal Contracts/GSA
Expedite the purchasing process using our GSA contract! If you're eligible to buy through the GSA contract pricing schedule, our playground consultants will work with you to customize a playground or skatepark solution and then assist with the various details required for your purchase requisition. Our GSA Contract Number is GS-07F-0440N.
Purchasing/Buying Contracts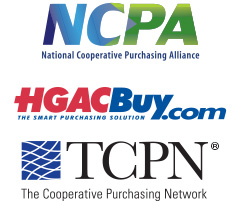 Our purchasing contracts are nationwide government-procurement services that establish competitively priced contracts for goods and services, including park and playground equipment, with the assurance that all contracts have been awarded through a competitive, public bidding process that is compliant with your state bidding statutes. Any tax-based agency or non-profit 501c is eligible for these easy-to-use, no cost services provided by a purchasing contract.
Landscape Structures' products are available through the following purchasing contracts:
JCC Association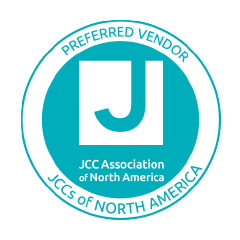 For more than a decade, we've worked with the JCC Association, the continental umbrella organization for the Jewish Community Center Movement, to provide playground equipment and skateparks as a Preferred Vendor. We are pleased to work together with the JCC to enhance the lives of children through play!
KaBOOM!®
KaBOOM!®, a national nonprofit organization that envisions a great place to play within walking distance of every child in America, works to rally communities to achieve better public policy, funding and public awareness for increased play opportunities nationwide. We are proud of our long-standing relationship with KaBOOM! in not only supporting their mission, but as a Preferred Equipment Vendor.
KaBOOM! has extensive online resources and tools available to help communities and individuals plan their playground projects, and offers many grant opportunities for qualifying organizations. See some of our KaBOOM! playground projects.
the Y®
Together, the nation's more than 2,600 Ys are the largest not-for-profit community service organization in the country, creating programs and services focusing on youth development, healthy living and social responsibility for 20.2 million Americans in 10,000 communities. For years, we've been a National Preferred Vendor of the Y, and provide playground equipment and skateparks for many of their locations. See some of our Y playground projects.